Hollywood Romance
Boise, Idaho
Suite Details
King-sized bed
55″ TV
Jetted tub with shower
Blu-ray player
Loveseat
Theater style counter for soda and treats
Popcorn and soda included
Full breakfast included
Sparkling cider included
Snacks, DVD's and other lovely options available.
Located on the bottom floor.
You're a Star!
This beautiful suite beckons "Welcome to Hollywood" with a little flare, and a LOT of style! Relax on your leather love seat, or enjoy complimentary soda and popcorn while watching your favorite Hollywood movie on the 55″ flat screen television. You can stretch out in your king-sized bed, or relax in your jetted tub. Either way, your inner movie star will surely love this suite!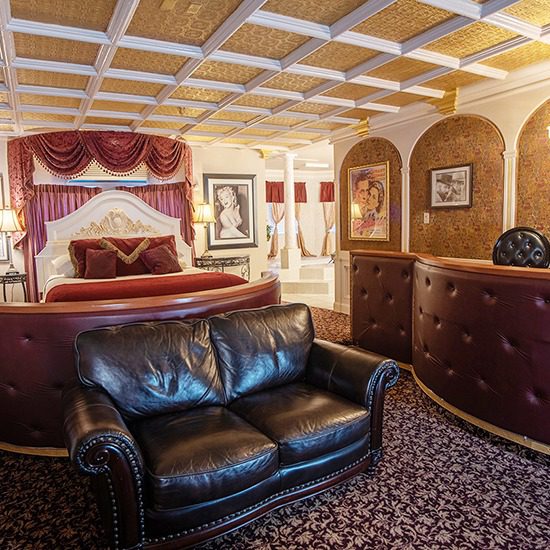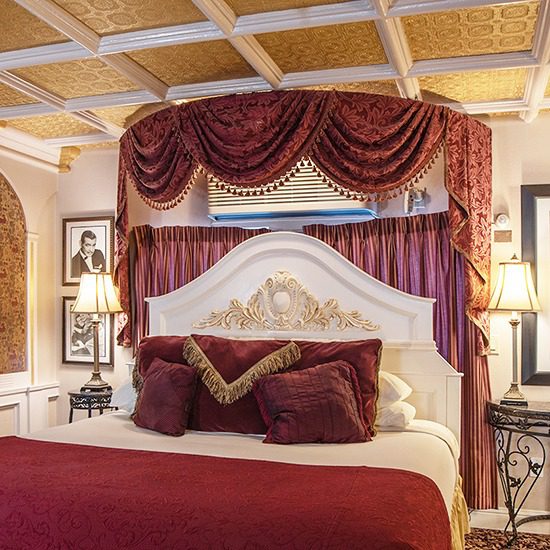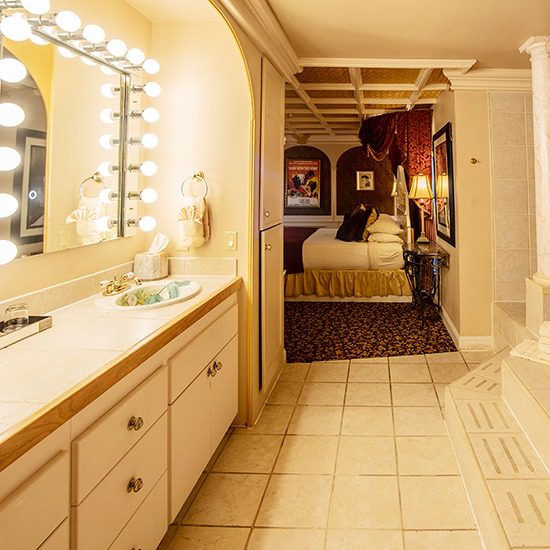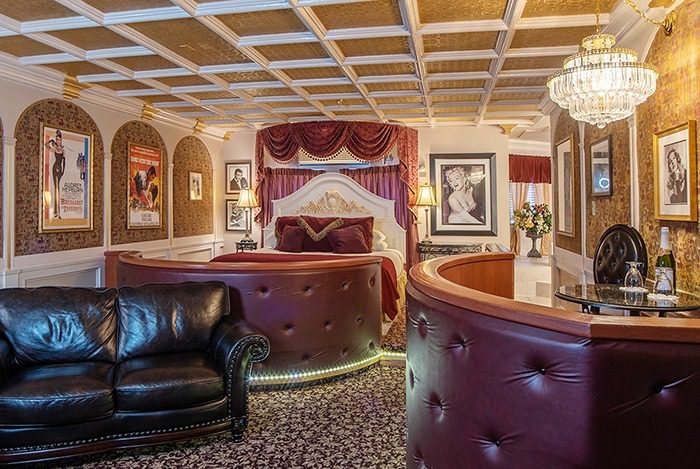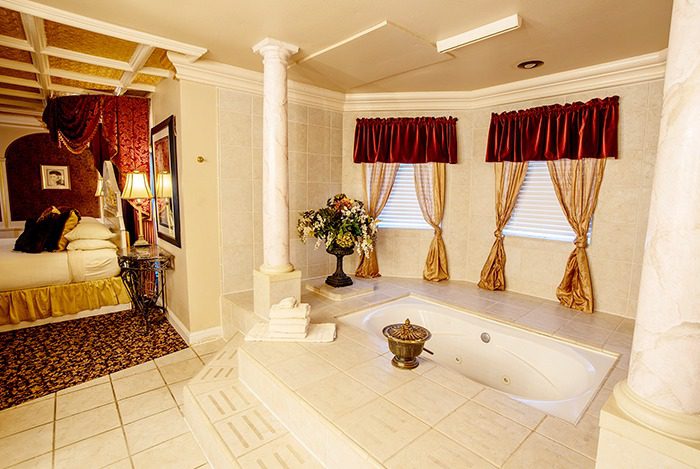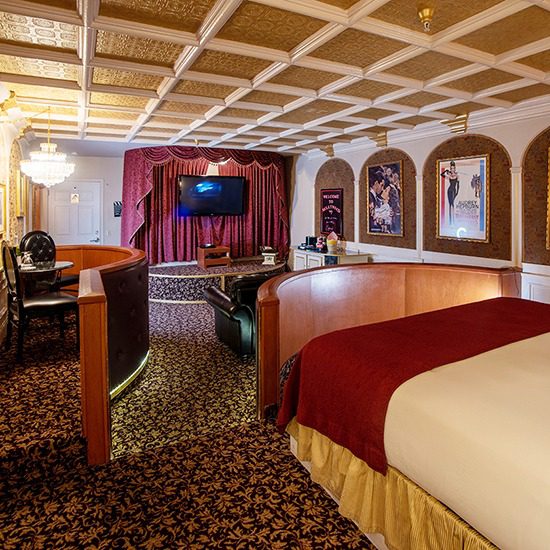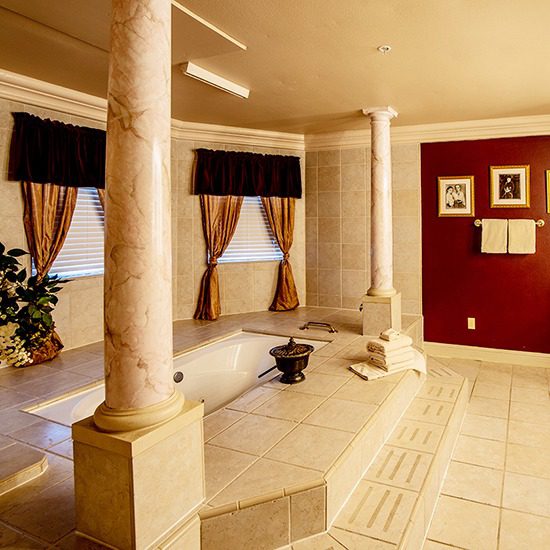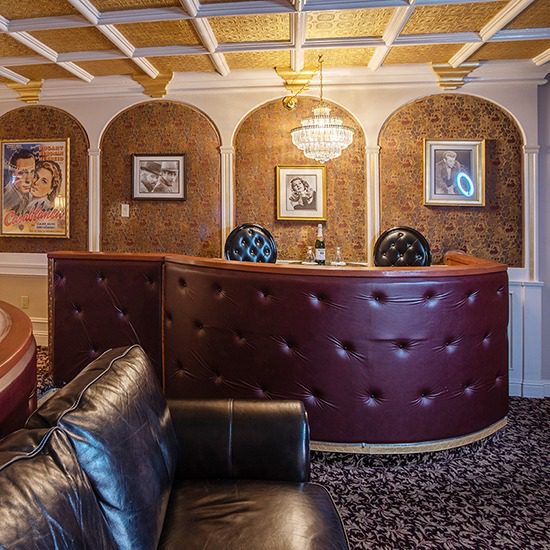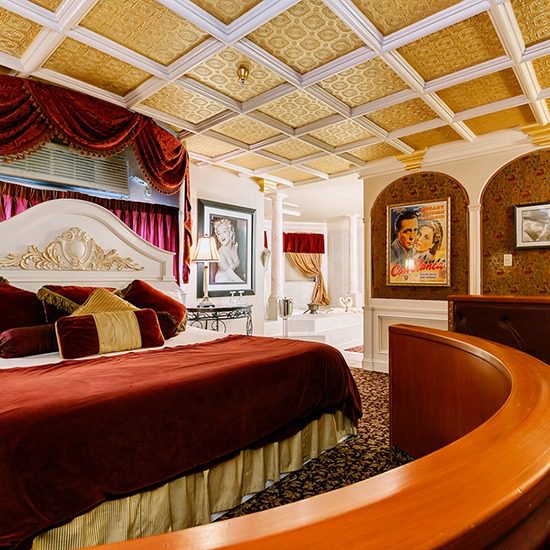 Loved the room, very cool. Everything was great all around and it was an unforgettable night. Stayed up late swapping stories and in the morning I'm making waffles!!
Story Tellers
t's our second anniversary and we're thrilled to stay in this room for our first stay! It was a much needed night of relaxation together. We will be returning for sure!
The Waters
What a time to get away from reality for a bit and just reconnect! We have stayed here many times and always leave renewed. This time was just a "run away from the crazy" trip. Nothing to celebrate except each other.
P & K
This was our first stay at the Anniversary Inn and we had a wonderful experience in the Hollywood Romance. From the welcome sign, to the jetted tub and breakfast in bed! We will definitely be back. XOXO
L & D
We want to try all of the suites! This suite was nice, you forget how much you miss just being able to chill with your spouse. We really needed this night. We will be back.
K & M
Join Our Email List
Sign up to join our email list and receive Anniversary Inn news and specials directly in your inbox. Sign up today!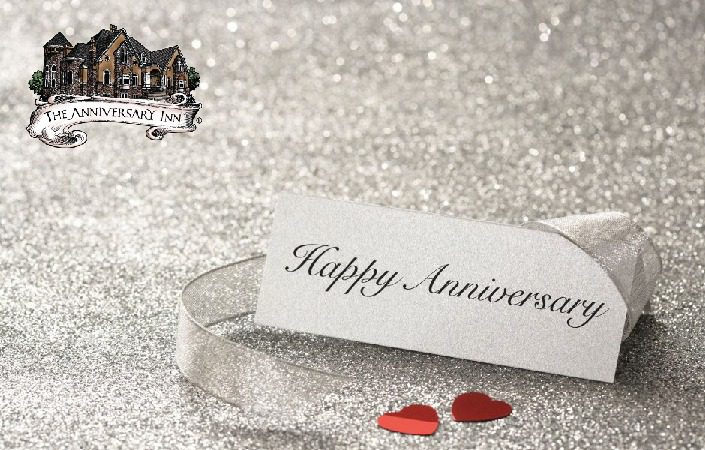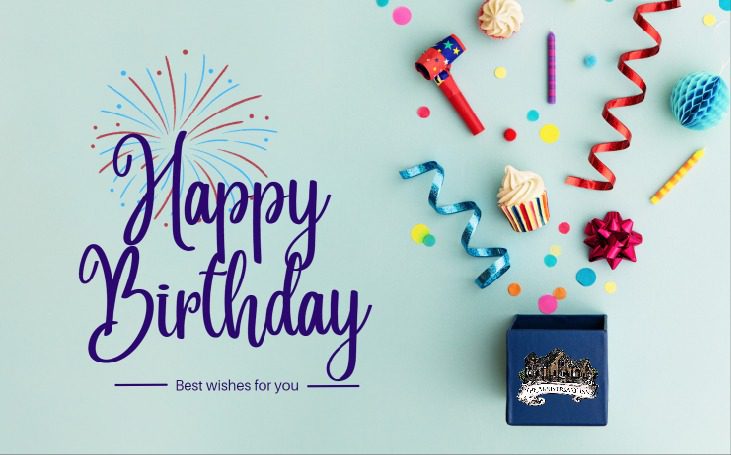 Special promotion codes for Anniversary and Birthday gifts will be emailed to you 1-4 weeks before the dates you have given us. Be sure to sign up today so you don't miss out.
Other Suites You May Like
People of all ages attended the movies with far more regularity than today, often going more than once per week. By the end of the decade, weekly movie attendance swelled to 90 million people. The silent movies of the early 1920s gave rise to the first generation of movie stars. 
"You want the moon? Just say the word, and I'll throw a lasso around it and pull it down."
― George Bailey, It's A Wonderful Life 
During the 1930s, the entire film industry transformed and "Hollywood" became synonymous with big studio pictures and became the standard for movies around the world. Films became cheaper to produce as studios vertically integrated the production process, which allowed the price of film attendance to go down. 
Disclaimer: The photos as well as the amenities and characteristics of the suite as described on this page (such as type of tub, size of television screen, bed, etc.) may vary from what is in your suite at the time of your stay due to repairs and updates. If you require a specific type of tub or TV screen or other room characteristics during your stay, please call us and verify this with us on the phone to verify that we will be able to accommodate your needs. Otherwise, no refunds or discounts after your stay can be given due to minor variations in suite layout or characteristics such as these.
BOISE, IDAHO
1575 South Lusk Place
Boise, ID 83706
208-387-4900
1-800-324-4152
INN KEEPER
Galen Bechtel
[email protected]