Suite Details
King-sized bed
45″ TV
Jetted tub with shower
Blue-ray player
Fireplace (turned off May 1 – October 15
Full breakfast included
Sparkling cider included
Snacks, DVD's and other lovely options available.
Located on the bottom floor.
Hot & Cold!
Opposites attract in this fiery suite! If it gets too hot, you just might melt the ice. Fire torches illuminate the walls as you walk through this shimmering white haven. Cozy up on the soft velvet love seat for two beside the blazing open flame fire (visual effect), luxuriate, heat up and renew in the large, jetted tub surrounded by ice. Enjoy the lush furs and bearskin that accentuate the king-size bed. Don't expect to want to leave in the morning…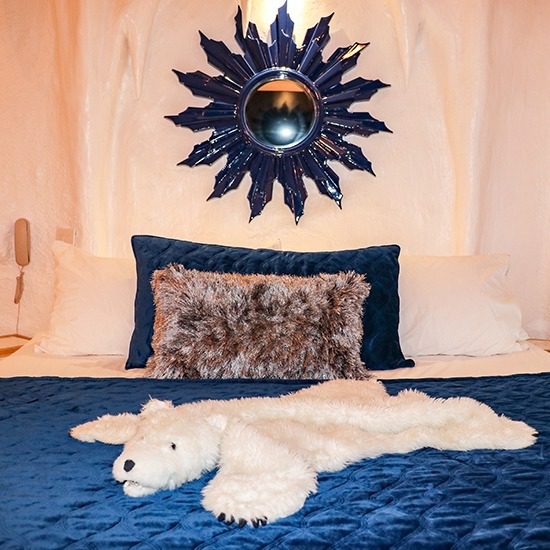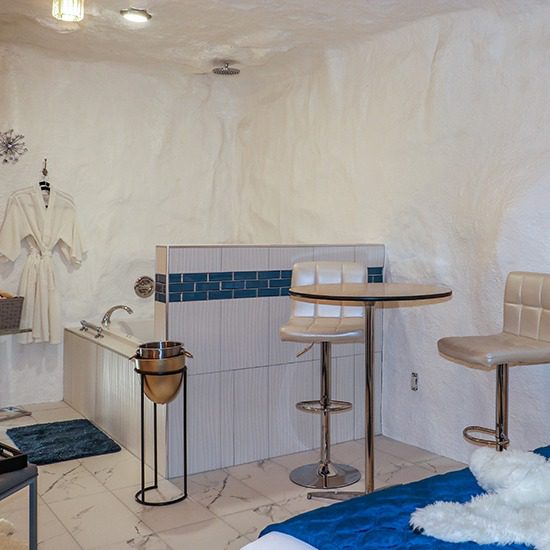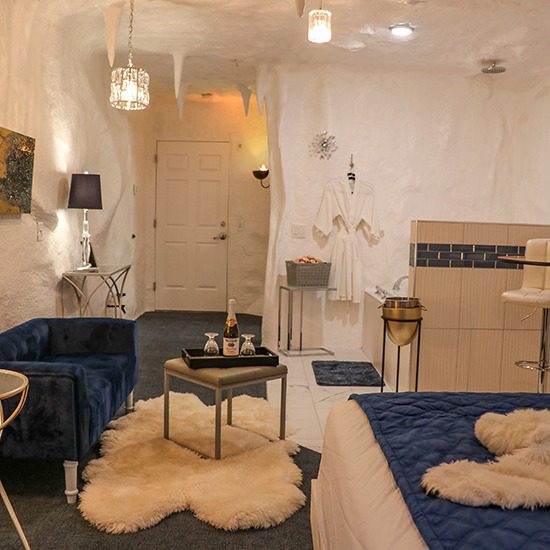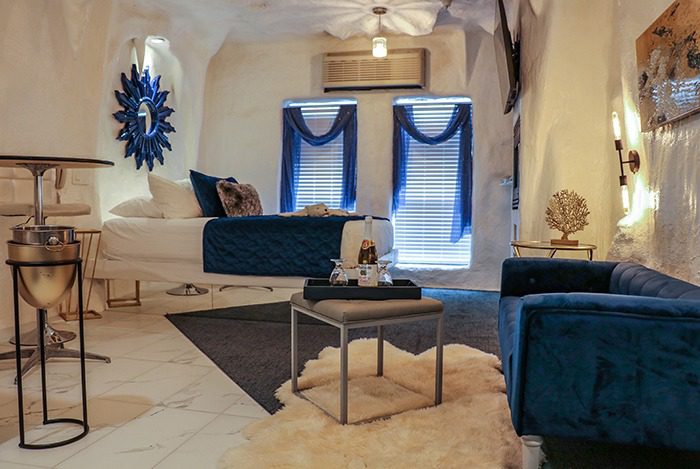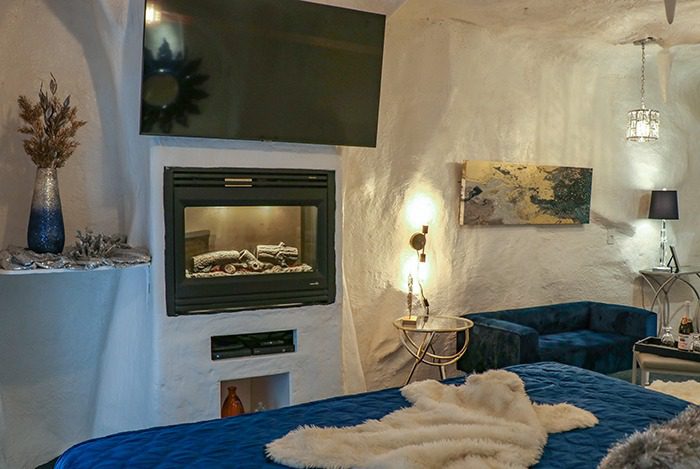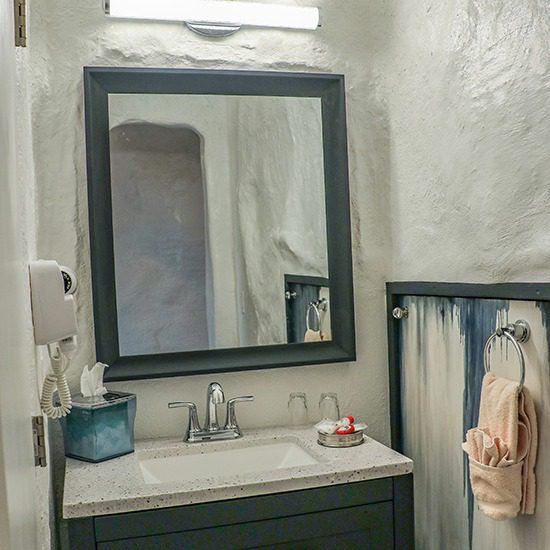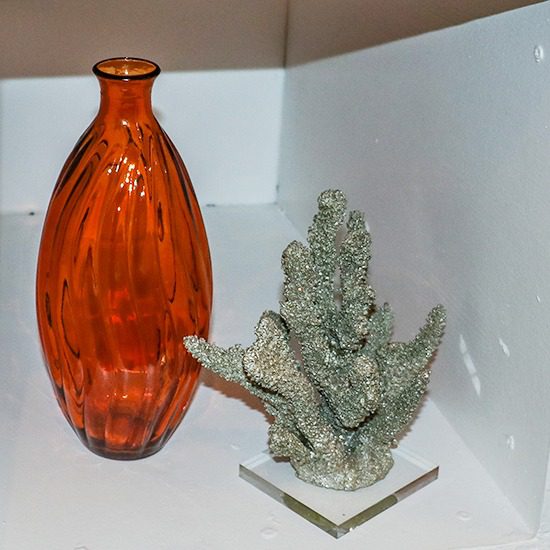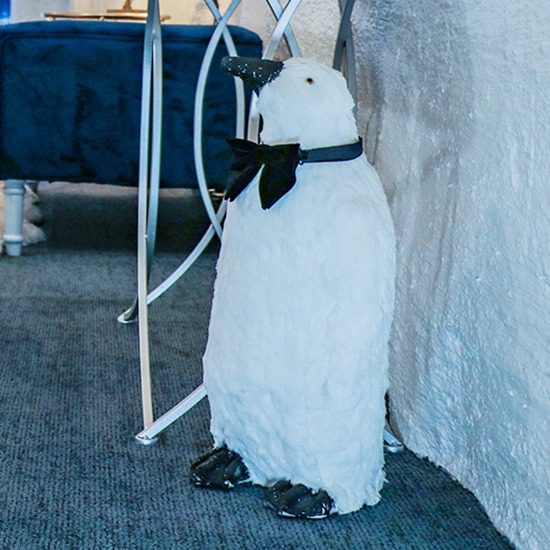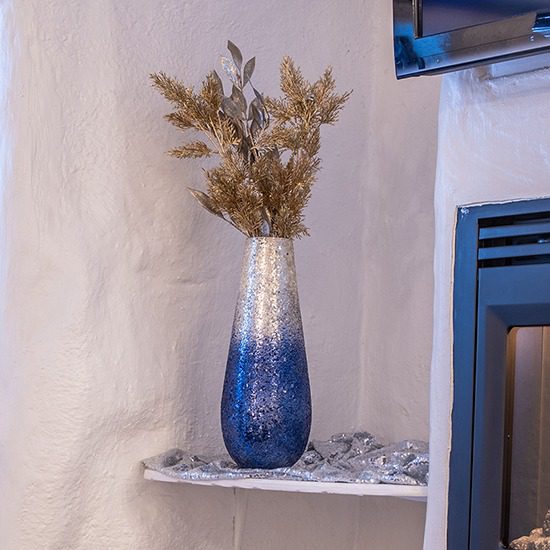 A beautiful room to be in with the one you love. We can't wait to come back! Fire & Ice baby!
Beyond Happy
Celebrating our 17th anniversary! If you don't check in right at check in & check out right at checkout, you have missed the whole point of staying here! Thanks again Anniversary Inn!
The Beutlers
Loved the stay. The room is so beautiful, it was a big surprise from my boyfriend.
Surprised One
Loved Fire & Ice and all the room had to offer. Celebrating 24 years of marriage. Thankful to God for my amazing husband. We are off to try another room tonight!
The Daniels
Married one week and finally got alone time! Love Fire & Ice and the tub!
The Henns
Join Our Email List
Sign up to join our email list and receive Anniversary Inn news and specials directly in your inbox. Sign up today!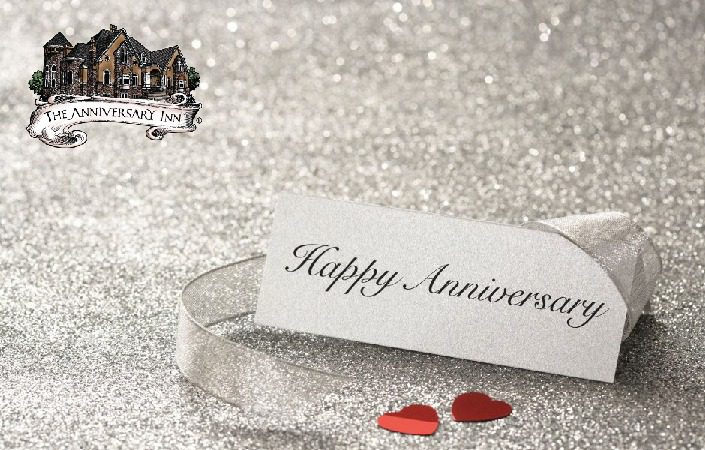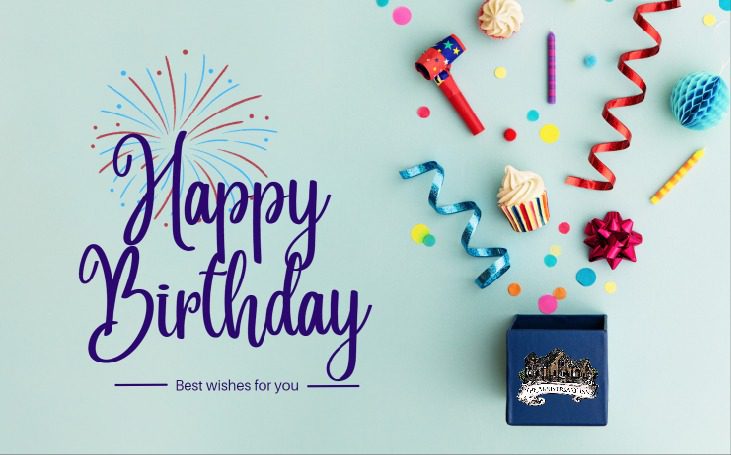 Special promotion codes for Anniversary and Birthday gifts will be emailed to you 1-4 weeks before the dates you have given us. Be sure to sign up today so you don't miss out.
Other Suites You May Like
She's fire and ice. You'll feel the cold and crave the burn.
― JmStorm
Strong women aren't scared of fire. They're forged in it.
― The Insomniac
Ice burns, and it is hard to the warm-skinned to distinguish one sensation, fire, from the other, frost.
― A.S. Byatt
Disclaimer: The photos as well as the amenities and characteristics of the suite as described on this page (such as type of tub, size of television screen, bed, etc.) may vary from what is in your suite at the time of your stay due to repairs and updates. If you require a specific type of tub or TV screen or other room characteristics during your stay, please call us and verify this with us on the phone to verify that we will be able to accommodate your needs. Otherwise, no refunds or discounts after your stay can be given due to minor variations in suite layout or characteristics such as these.
BOISE, IDAHO
1575 South Lusk Place
Boise, ID 83706
208-387-4900
1-800-324-4152
INN KEEPER
Galen Bechtel
[email protected]