Player's Clubhouse
Logan, Utah
Suite Details
King-size bed
48″ TV
Heart shaped jetted tub
Separate shower
Fireplace (turned off from May 15-October 15)
Foosball table
Putting green
Cozy loveseat
DVD player
Full breakfast included
Sparkling cider included
Snacks, DVD's and other lovely options available.
Located on the second floor.
Playful Romance
This luxurious room beckons you to experience fun and romance, all in one place! The heart shaped tub is sure to impress your sweetheart, while the Foosball table and indoor putting green are sure to fill your stay with pure fun and enjoyment! After playing hard all day, turn on the fireplace and snuggle up close in the comfortable microfiber love seat while enjoying your favorite show on the large flat screen TV.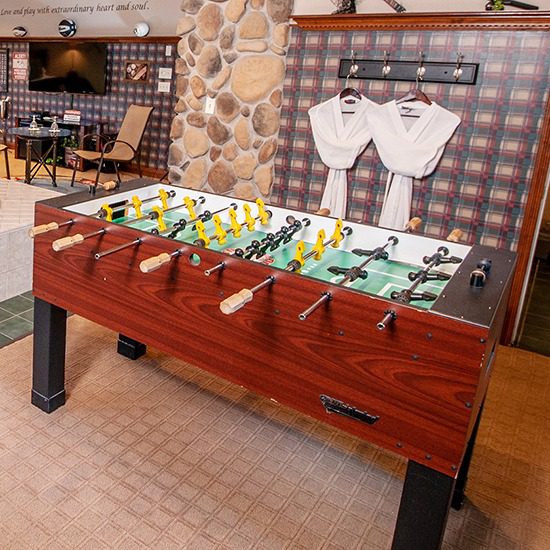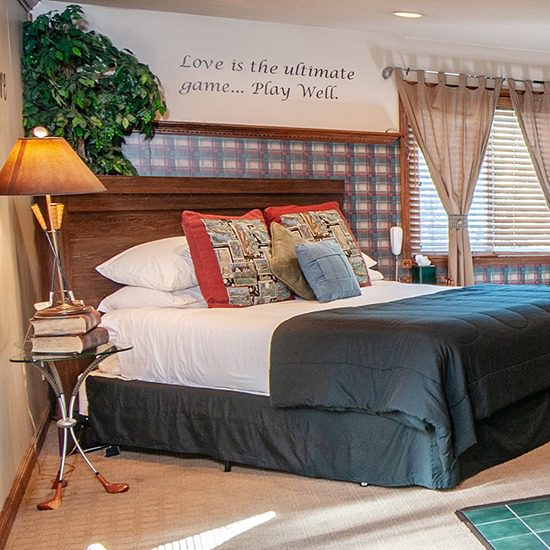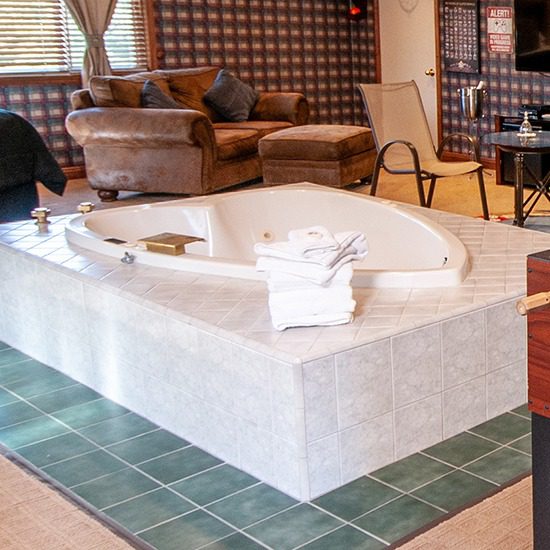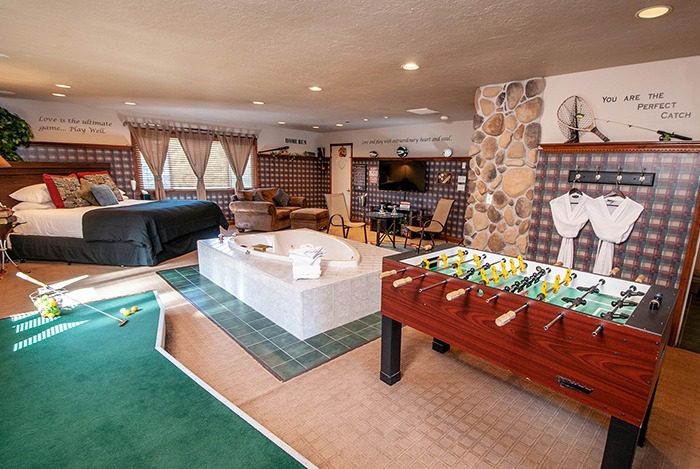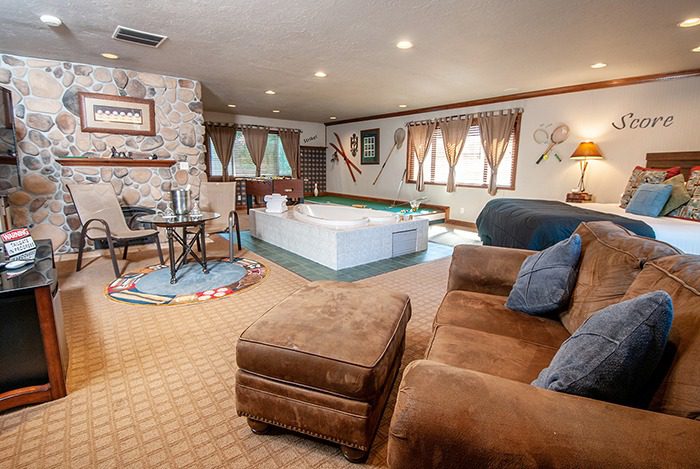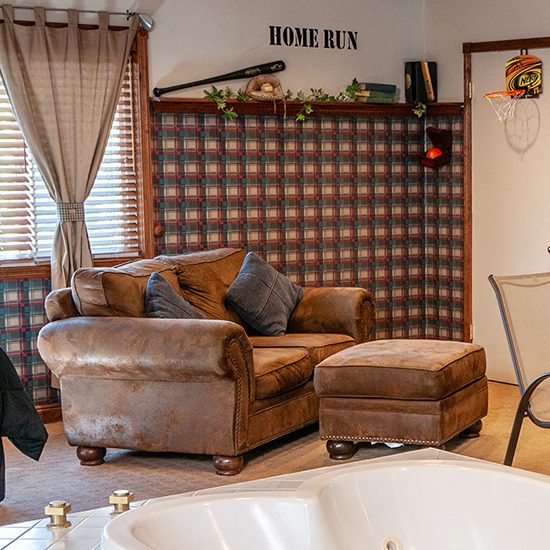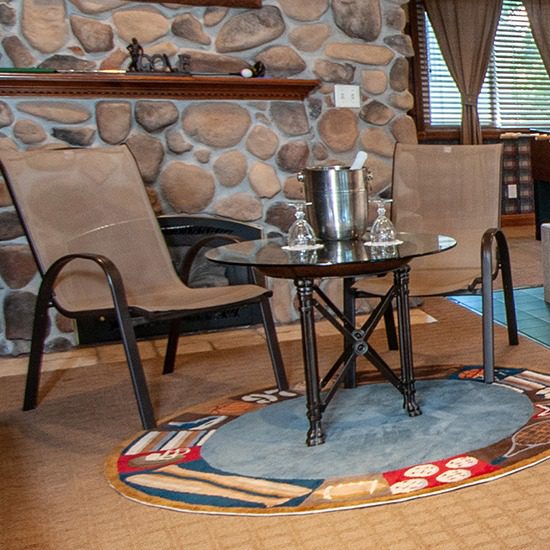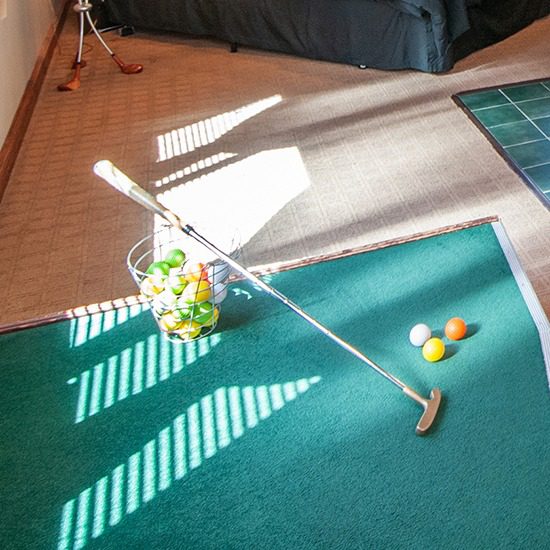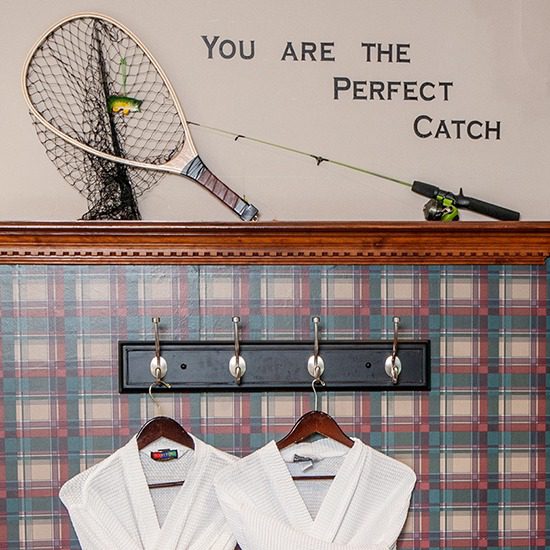 My husband surprised me with this for our 2nd anniversary! Definitely was well worth the money! We really loved the tub! Overall just an amazing place!! Will be returning in the coming years.
Wilsons
This room was super fun! We loved the foosball table and made some bets on who would win! 😉 We always love staying here and can't wait to come back and try another room (we've been to 6 so far and this is definitely in our top two!) Hope you enjoy it as much as we did! 15-year anniversary.
Isaac & Britany
My husband and I had a wonderful getaway here at the Anniversary Inn! We loved that Player's Clubhouse room! It was fun playing golf and the tub was amazing. I never wanted to get out! I love the décor of the room. We also left a hidden dollar! We only found one but it was fun hunting for them. Thank you for a wonderful breakfast!
The Sandovals
We had a spectacular time as usual. We have enjoyed coming here for the past 28 years / love getting away from reality!!
Mark & Kathi
Loved the options this room brings to add to the fun! Celebrating our 2-year anniversary. So excited to add some more years to that number like many of the other couples in this book.
The Rasmussens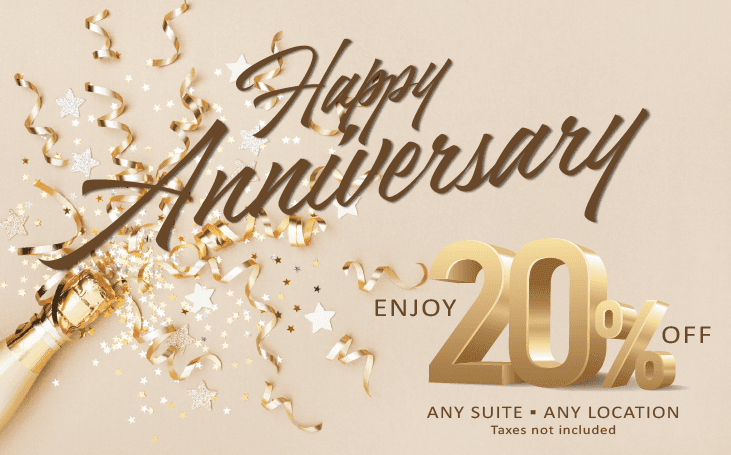 Sign up for our email list and receive Anniversary Inn news and specials directly in your inbox. Sign up today!
Other Suites You May Like
New York City is the most populous city in the United States, with an estimated population of 8.3 million people. But you can enjoy the big apple with just the two of you.  
The City of Tall Sky Scrapers
Overlook the city below as you snuggle in your cozy bed under the deep blue starry sky. 
As many as 800 languages are spoken in New York, making it the most linguistically diverse city in the world. But when you close the door, the only language you will need is the language of love.
Disclaimer: The photos as well as the amenities and characteristics of the suite as described on this page (such as type of tub, size of television screen, bed, etc.) may vary from what is in your suite at the time of your stay due to repairs and updates. If you require a specific type of tub or TV screen or other room characteristics during your stay, please call us and verify this with us on the phone to verify that we will be able to accommodate your needs. Otherwise, no refunds or discounts after your stay can be given due to minor variations in suite layout or characteristics such as these.
LOGAN, UTAH
169 East Center Street
Logan, UT 84321
435-752-3443
1-800-324-4152
INN KEEPER
Molly Winborg
[email protected]