Romeo's Retreat
5th South, Salt Lake City, Utah
Suite Details
King bed
55″ TV
Triangle corner jetted tub with shower
Loveseat
DVD player

Full breakfast included

Sparkling cider included
Snacks, DVD's and other lovely options available.
Located on the second floor.
Two Italian Lovers…
This suite captures the Renaissance feel with columns looking out over the veranda across the courtyard. A cozy retreat in true Romeo style. A bed of grandeur graces the suite.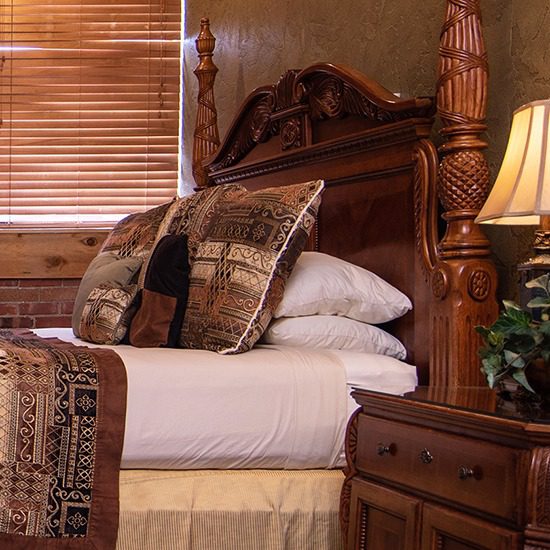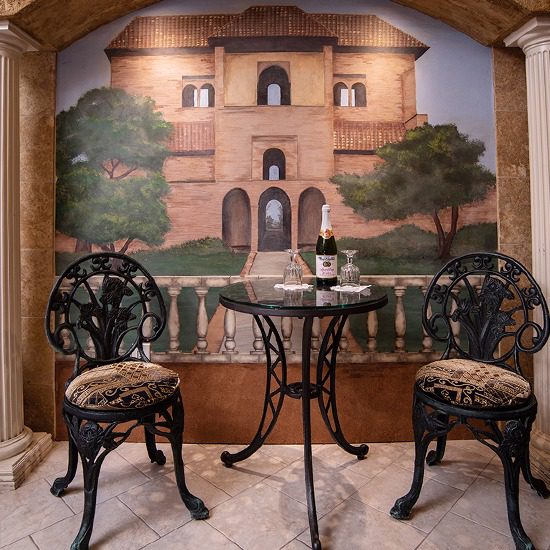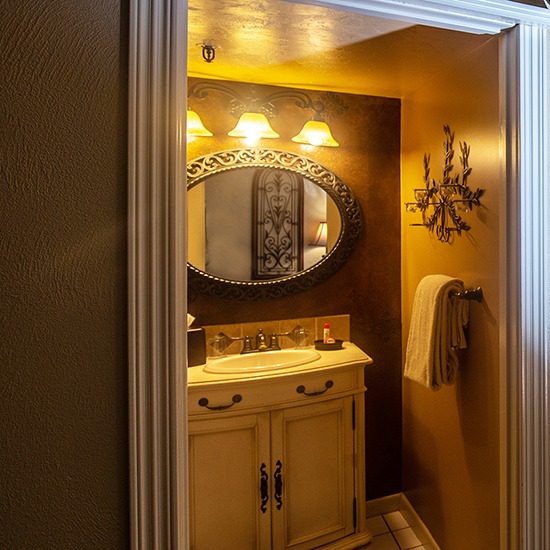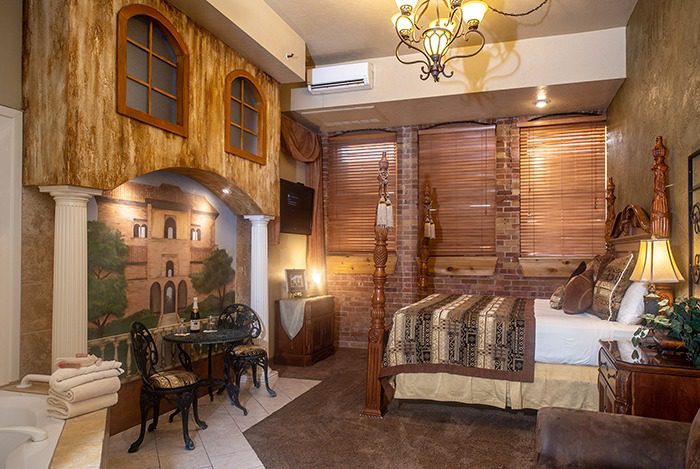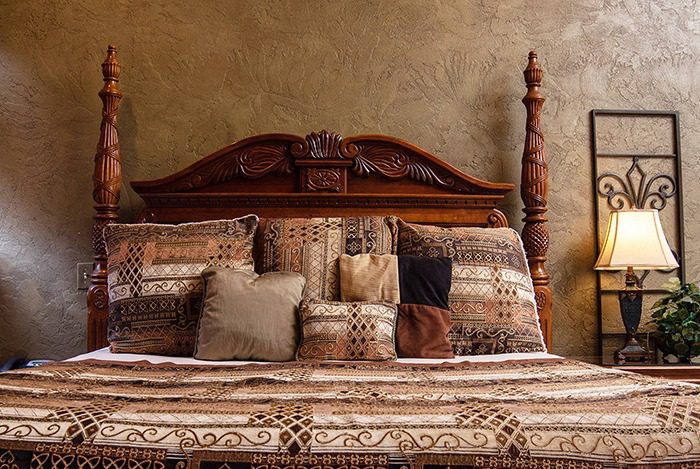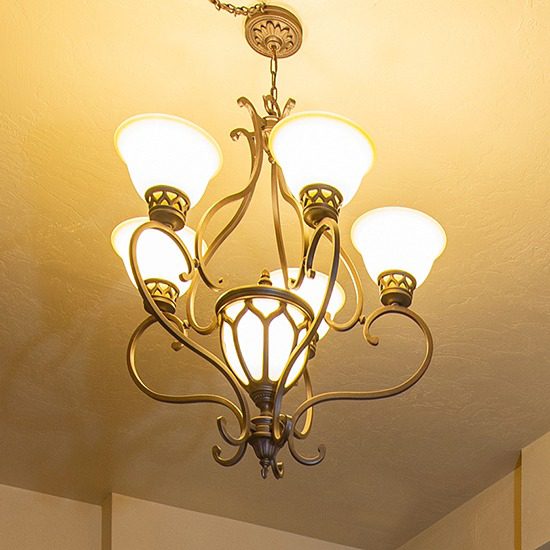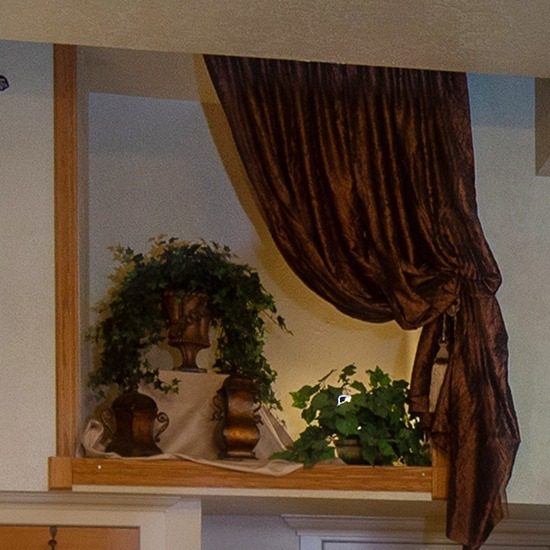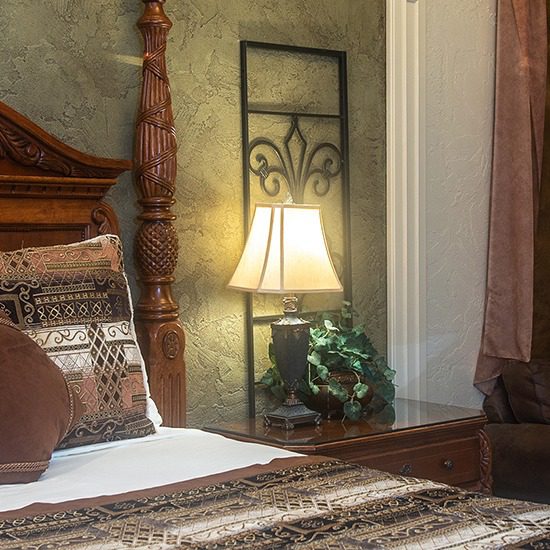 My husband and I spent our first Anniversary here. We loved the big tub. It was so nice to spend time together. The suite was absolutely beautiful! The food was amazing. Everyone is extremely nice. 
Mr. & Mrs. Fields
My husband and I are married a second time and found each other. This is our 10th year together. We stay here every year at the Anniversary Inn and pick a different suite. We love this tradition and look forward to it each year. Love this suite. XXOO
Joe & Melonie
We stayed here tonight for our 23rd anniversary. We stayed in the Romeo and Juliet suite on our wedding night. We have stayed in all three locations in Utah over the years, probably 10-15 different times. We love staying here. We always feel like it's special and we're being pampered. This suite was nice. The bed was great and comfortable. We will definitely be back in the future. Thank you!
Rob & Rachelle
My husband stayed here for the first time for our first anniversary. This suite and place is so nice.  The suite was very clean and so pretty. We will definitely be coming back!
Returning guests
We've enjoyed staying at Anniversary Inn once a year since we got married eleven years ago. Romeo's Retreat is the suite we stayed in on our wedding night. It's nice to reminisce and reconnect as a couple and enjoy a night away from the kids.
Happy couple
Join Our Email List
Sign up to join our email list and receive Anniversary Inn news and specials directly in your inbox. Sign up today!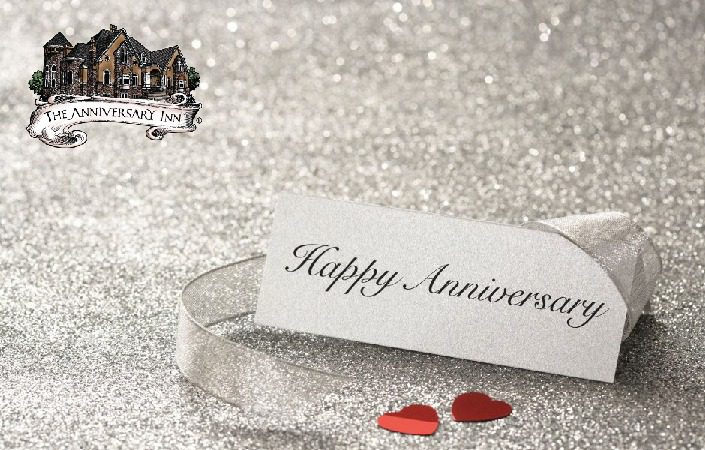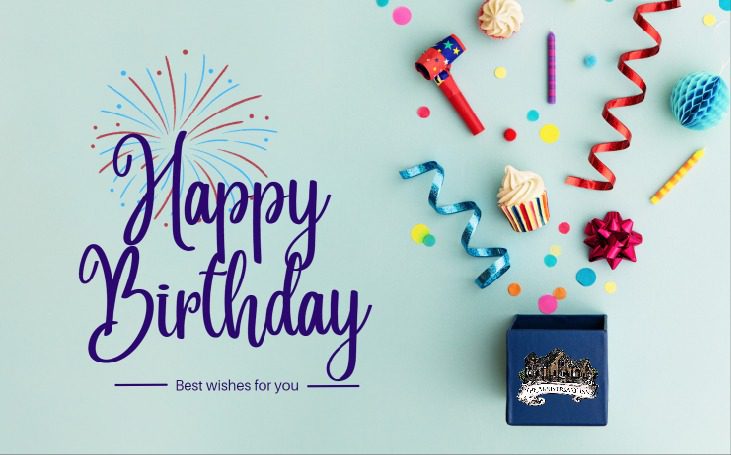 Special promotion codes for Anniversary and Birthday gifts will be emailed to you 1-4 weeks before the dates you have given us. Be sure to sign up today so you don't miss out.
Other Suites You May Like
My bounty is as boundless as the sea, My love as deep; the more I give to thee, The more I have, for both are infinite.
― William Shakespeare
Did my heart love till now? Forswear it, sight! For I ne'er saw true beauty till this night.
― William Shakespeare
"What's in a name? That which we call a rose by any other name would smell as sweet."
― William Shakespeare, Romeo & Juliet
Disclaimer: The photos as well as the amenities and characteristics of the suite as described on this page (such as type of tub, size of television screen, bed, etc.) may vary from what is in your suite at the time of your stay due to repairs and updates. If you require a specific type of tub or TV screen or other room characteristics during your stay, please call us and verify this with us on the phone to verify that we will be able to accommodate your needs. Otherwise, no refunds or discounts after your stay can be given due to minor variations in suite layout or characteristics such as these.
SALT LAKE CITY
5TH SOUTH
460 South 1000 East
Salt Lake City, UT 84102
801-363-4900
1-800-324-4152
INN KEEPER
Kristen Blea
[email protected]