The Meadow
5th South, Salt Lake City, Utah
Suite Details
Queen bed
Two 43″ TVs

Oval jetted tub with waterfall shower

Upper level seating area with loveseat and TV 
DVD player

Full breakfast included

Sparkling cider included
Snacks, DVD's and other lovely options available.
Stairs to upper level seating area.
Located on the second floor.
Into the Woods
Surrounded by a lush forest, two lovers meet in an enchanting meadow. You and your sweetheart can explore the nearby thickets and tree groves while discovering the majestic waterfalls that abound in this tranquil suite. After a day of getting lost with one another, come back and relax in the queen bed and jetted tub. One thing is certain when you stay in this suite, you will never be truly lost when you and your love remember your time in The Meadow.
(Once inside the tour, click and drag your mouse to look around, or click on the circles to move around the suite.)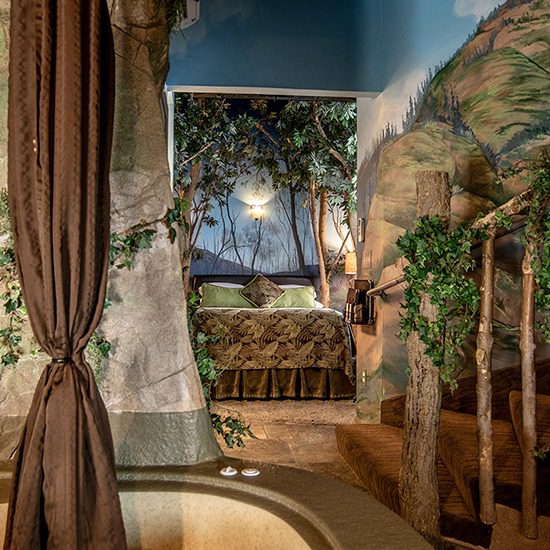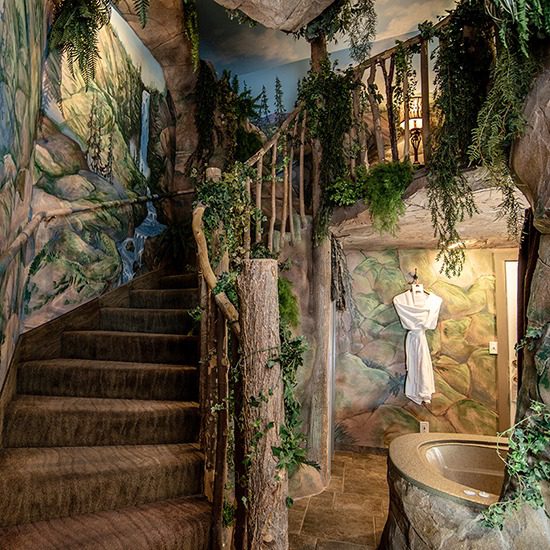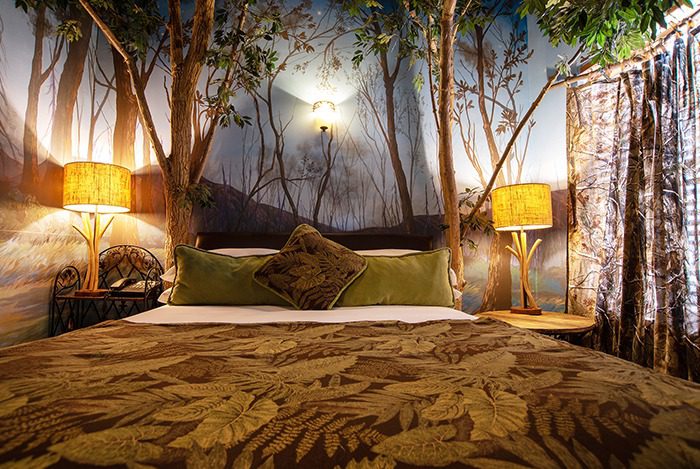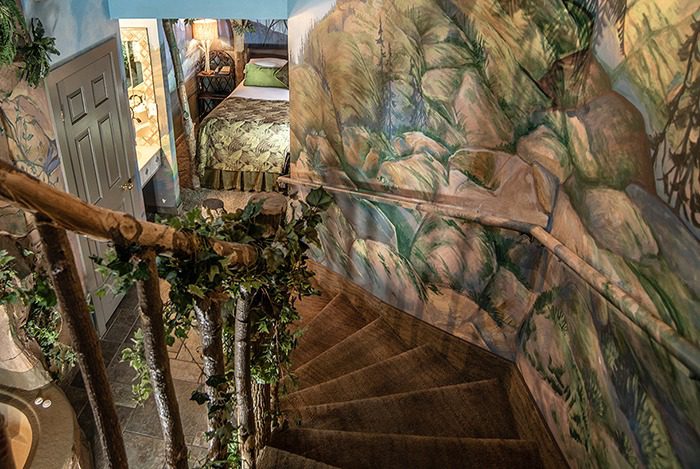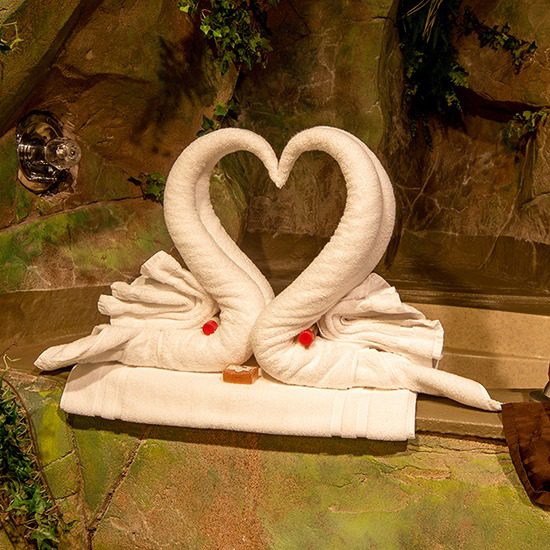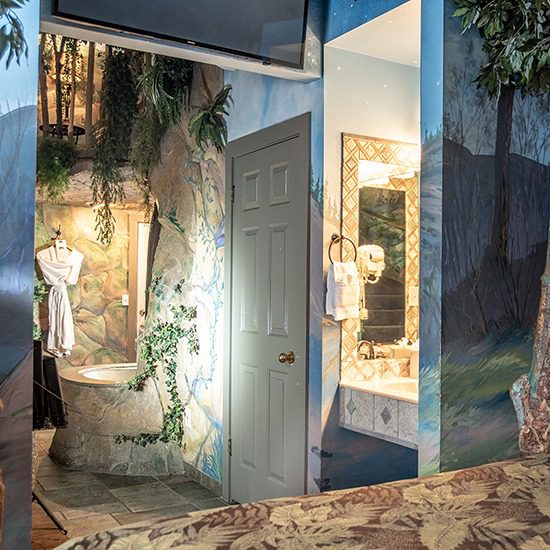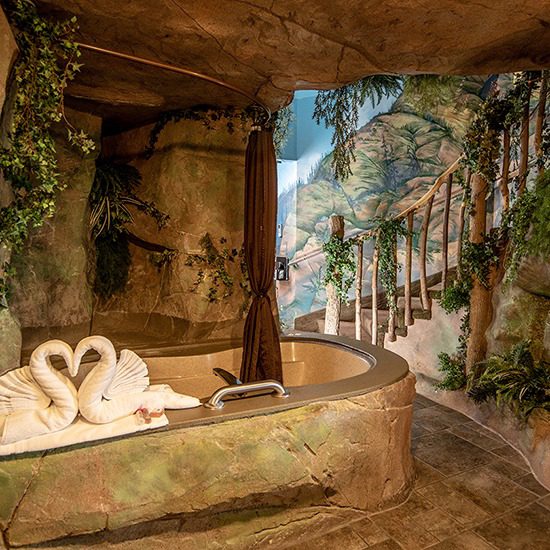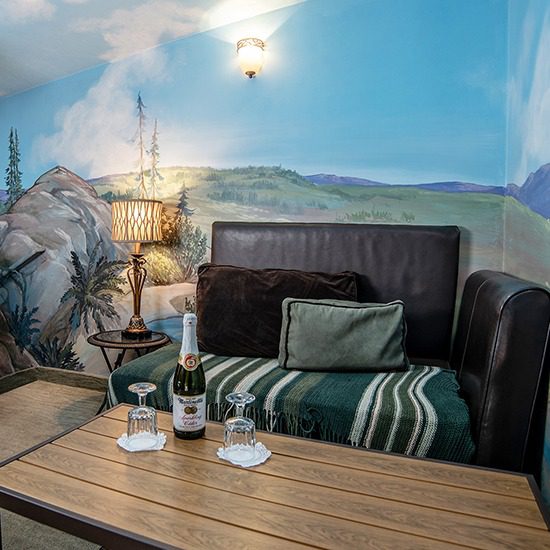 Really wonderful evening. Love the trees and bath and little sitting/tv area up the stairs. Remember a good relationship is give and take, and to love each other above all else. Cherish what you do and the memories you make together.
Wise Couple
Seventeen glorious years of marriage. Each year we have stayed in a different suite. Like so many others, we loved the trees and the feel of being outdoors under the stars. The hideaway nook is great and super comfy. And that bathtub! After 17 years we are still super cheesy and deeply in love. We put each other first. Love is vulnerable and trusting and wonderful. We love to have stayed in a different suite each year.
The Irwins
Such a cool suite! This is our second time here. It's our new tradition.
The Maynards
We stayed here in The Meadow suite and had a great time. It's our 17th anniversary. See you next year.
Duncan & Pam
My husband and I are here for our 10th anniversary. It was a magical evening surrounded by nature and great food from the kitchen. It was a much needed vacation from life. I'm so glad we stayed here.
Rejuvenated Couple
Join Our Email List
Sign up to join our email list and receive Anniversary Inn news and specials directly in your inbox. Sign up today!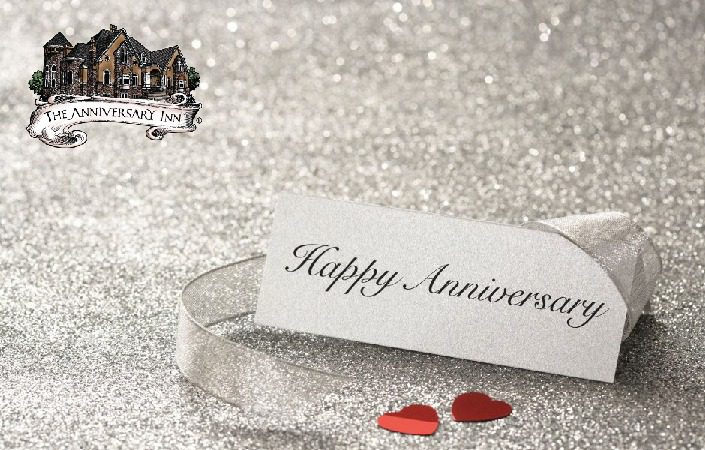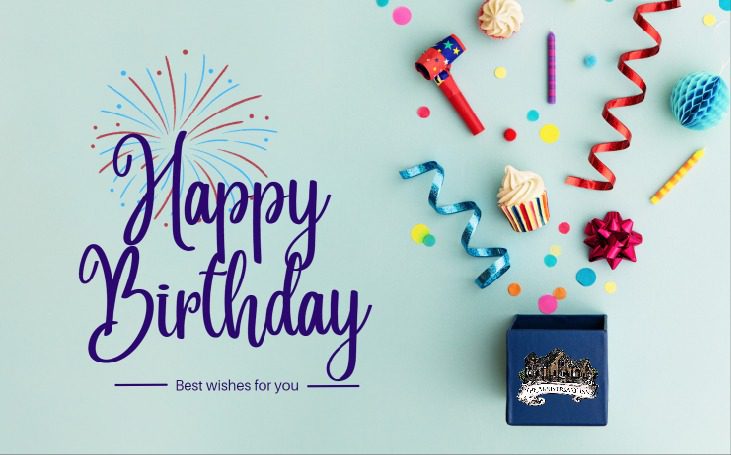 Special promotion codes for Anniversary and Birthday gifts will be emailed to you 1-4 weeks before the dates you have given us. Be sure to sign up today so you don't miss out.
Other Suites You May Like
The prettier the flower, the farther from the path.
Let's take our hearts for a walk in the woods and listen to the magic whispers of old trees…
1. Someone who you share a deep attraction with and understanding.
2. The other half of your heart and mind.
Disclaimer: The photos as well as the amenities and characteristics of the suite as described on this page (such as type of tub, size of television screen, bed, etc.) may vary from what is in your suite at the time of your stay due to repairs and updates. If you require a specific type of tub or TV screen or other room characteristics during your stay, please call us and verify this with us on the phone to verify that we will be able to accommodate your needs. Otherwise, no refunds or discounts after your stay can be given due to minor variations in suite layout or characteristics such as these.
SALT LAKE CITY
5TH SOUTH
460 South 1000 East
Salt Lake City, UT 84102
801-363-4900
1-800-324-4152
INN KEEPER
Kristen Blea
[email protected]