Bridal Veil Falls
5th South, Salt Lake City, Utah
Suite Details
Queen bed
43″ TV
Oval jetted tub with waterfall shower
DVD player

Full breakfast included

Sparkling cider included
Snacks, DVD's and other lovely options available.
Located on the first floor.
The Beautiful Waterfall Flowing out of Lake Serene
Experience a romantic evening in a lush forest as you sleep beneath the branches of a maple tree bed. Water falls surround your cozy bed as you are nestled and protected under the trees. Imagine the fresh air, the calming sound and the rejuvenating mist of the falls. Relax beneath the "fall" shower as it cascades from rocks above.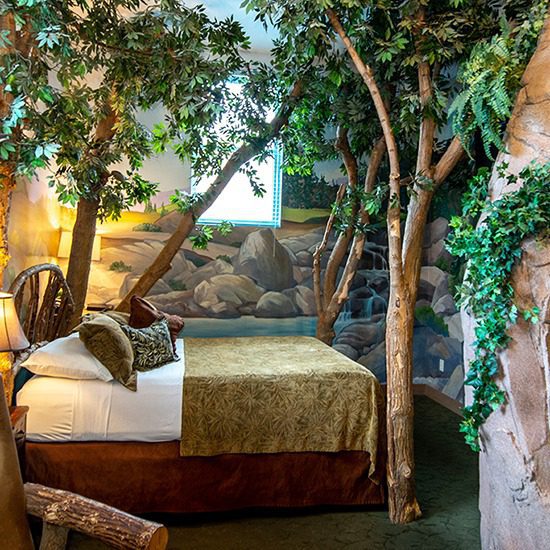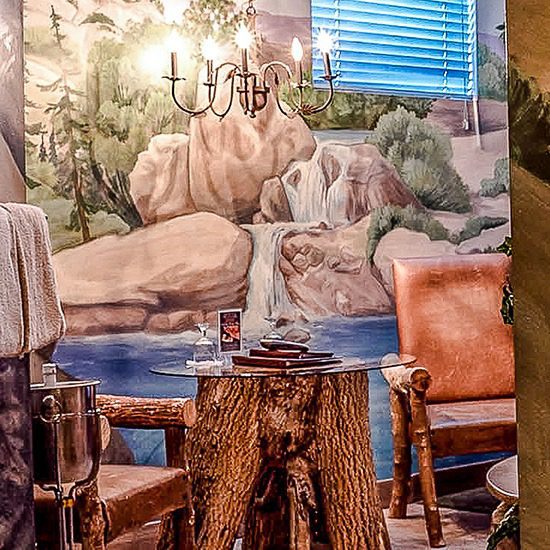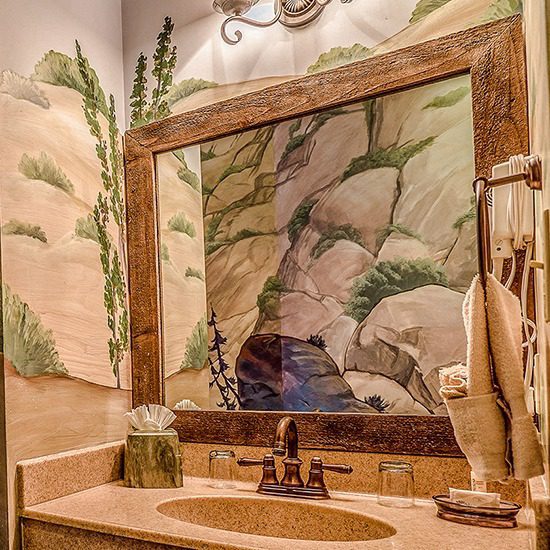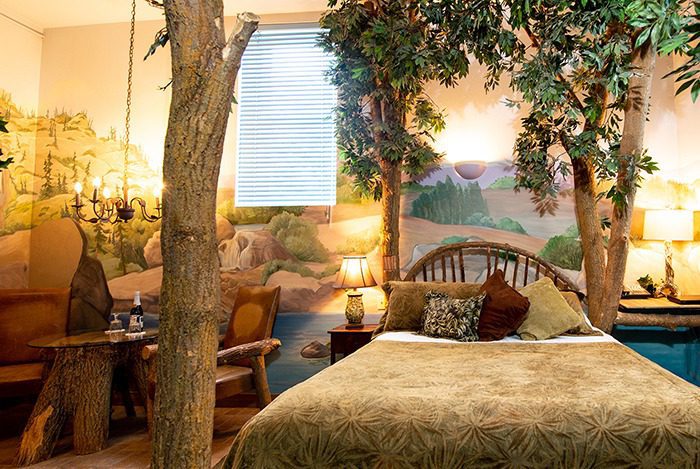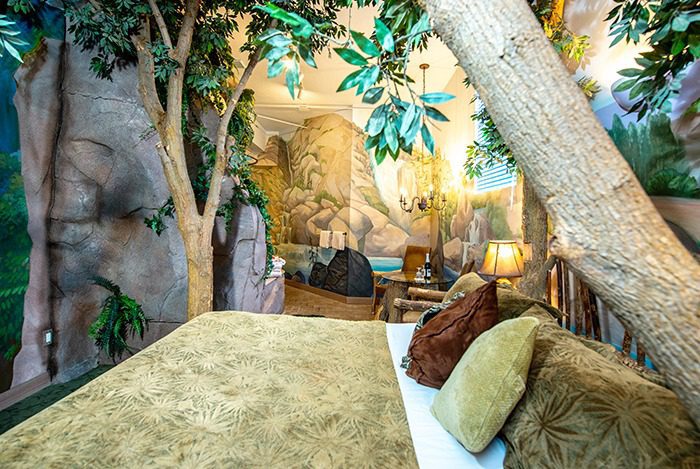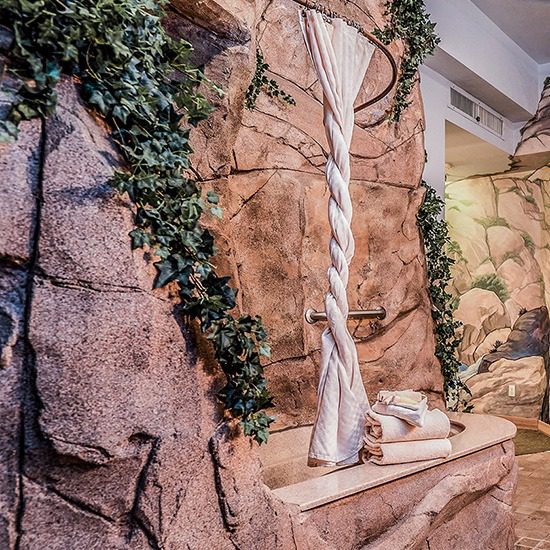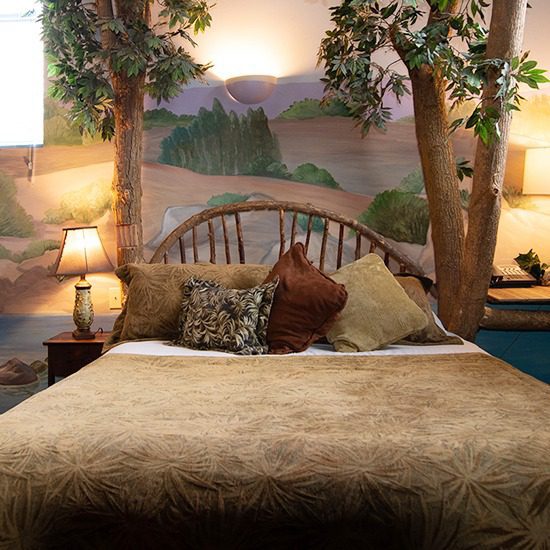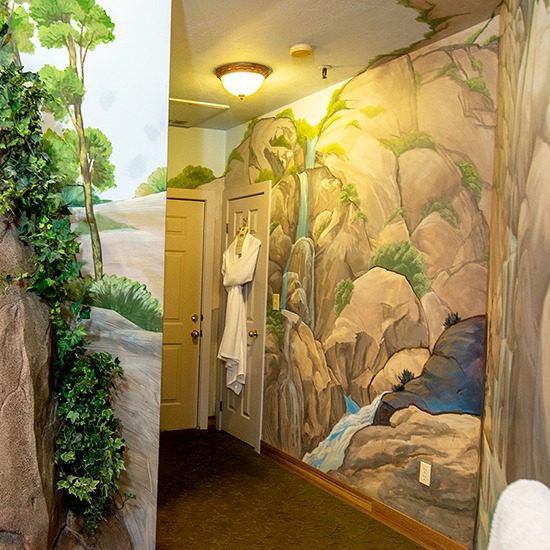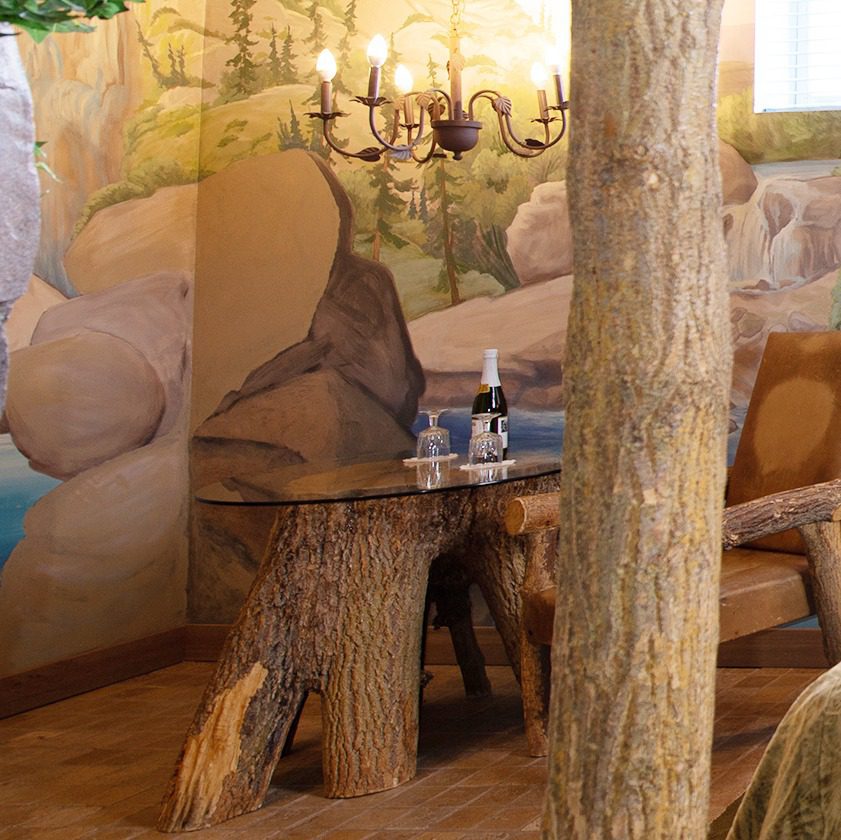 What a lovely surprise! I had no idea what a special adventure staying here would be. The attention to details is amazing. Sleeping under a tree canopy and bathing in a waterfall–wow! and breakfast was delivered to our suite. What a beautiful experience!
Sleeping under the trees
My husband and I have been together for ten years and married for almost s years. This was our very first get away and our very first time away from our three tiny humans. The suite is breathtaking and we loved the waterfall shower and jetted tub. It was a wonderful getaway to celebrate our anniversary. We will definitely be repeat guests.
Ten Years & Counting
This was our second time staying at the Anniversary Inn. It's been two years since we got married and we really enjoyed it! The tub is amazing and has so much suite. I also loved the feel of sleeping in the jungle a little bit! My husband and I went on our first date to Bridal Veil Falls three years ago so it was fun to reminisce about that! We love coming here for a night away! Breakfast is amazing, we loved it!
Bridal Veil Falls Honeymooners
We stayed here for our first anniversary. (A very early one since we have a baby due for the actual anniversary.) It was such a lovely three days—the staff was incredible! The bath is such a great place to soak, and my 6'2″ husband was even able to fully relax in it. This Inn is close to a lot of great attractions in Salt Lake. We visited the Tracy Aviary, Hogle Zoo, and Red Butte Gardens. The breakfast is fabulous! I really enjoyed a couple of frittatas. FYI the pretzels on the snack menu are massive. Such a wonderful stay and we would do it again!
The Bakers
We stayed here as newlyweds nine years ago. We enjoyed the waterfall shower and the bird watching us sleep! This suite holds lots of special memories that we will always cherish. Hope to visit again.
The Lewises
Join Our Email List
Sign up to join our email list and receive Anniversary Inn news and specials directly in your inbox. Sign up today!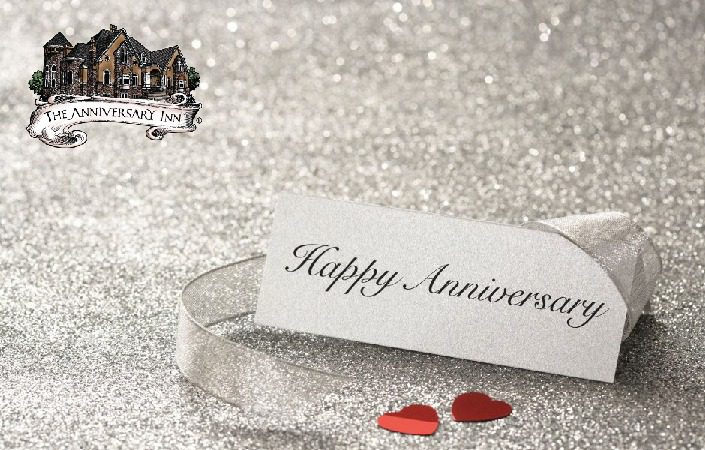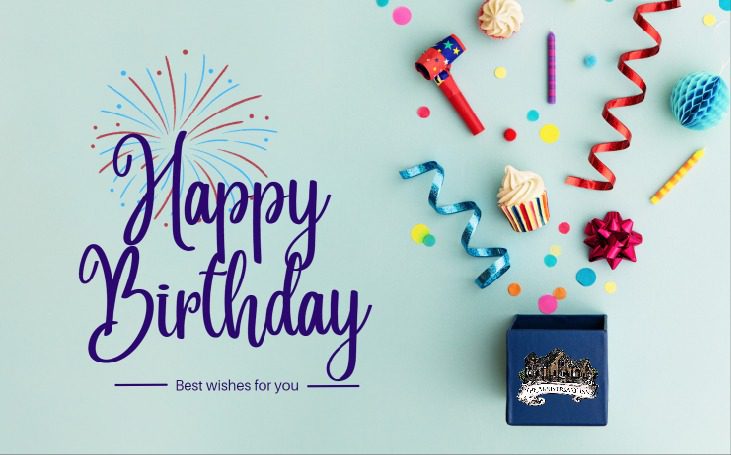 Special promotion codes for Anniversary and Birthday gifts will be emailed to you 1-4 weeks before the dates you have given us. Be sure to sign up today so you don't miss out.
Other Suites You May Like
Bridal Veil Falls is a popular place to be, since so many states have fallen in love with the name. There are Bridal Veil Falls in Utah (within Provo Canyon), Colorado (outside Telluride), North Carolina (outside romantic Asheville), Washington (outside of Seattle), California (inside Yosemite National Park),  and New York (the smallest of the three waterfalls that make up Niagra Falls).
Fearing Grey Eagle had been killed, she leapt to her own death from the high ledges. Mother Nature was touched by her wild beauty. She caught up Norita's streaming tresses and from them made a bridal veil of falling water; from her flowing gown, she created an alter upon the face of the mountain.
Aren't you somethin' to admire?
'Cause your shine is somethin' like a mirror And I can't help but notice You reflect in this heart of mine If you ever feel alone and The glare makes me hard to find Just know that I'm always Parallel on the other side
— Justin Timberlake
Disclaimer: The photos as well as the amenities and characteristics of the suite as described on this page (such as type of tub, size of television screen, bed, etc.) may vary from what is in your suite at the time of your stay due to repairs and updates. If you require a specific type of tub or TV screen or other room characteristics during your stay, please call us and verify this with us on the phone to verify that we will be able to accommodate your needs. Otherwise, no refunds or discounts after your stay can be given due to minor variations in suite layout or characteristics such as these.
SALT LAKE CITY
5TH SOUTH
460 South 1000 East
Salt Lake City, UT 84102
801-363-4900
1-800-324-4152
INN KEEPER
Kristen Blea
[email protected]