Mysteries of Egypt
5th South, Salt Lake City, Utah
Suite Details
Queen bed
43″ TV
Triangle corner jetted tub
Separate shower
DVD player

Full breakfast included

Sparkling cider included
Snacks, DVD's and other lovely options available.
Stairs to enter bed and up to tub.
Located on the second floor.
Fit for a Pharaoh
Looking for a 3,000-year-old treasure, a secret passage way or maybe an entrance to another world? Mysteries of Egypt takes you to another time and place where it's all believable. With the look and feel of the inner sanctum of a pyramid, you're surrounded by images of ancient Egypt, but with the modern conveniences of the 21st century, from DVD players to a jetted tub. No Pharaoh ever had it so good.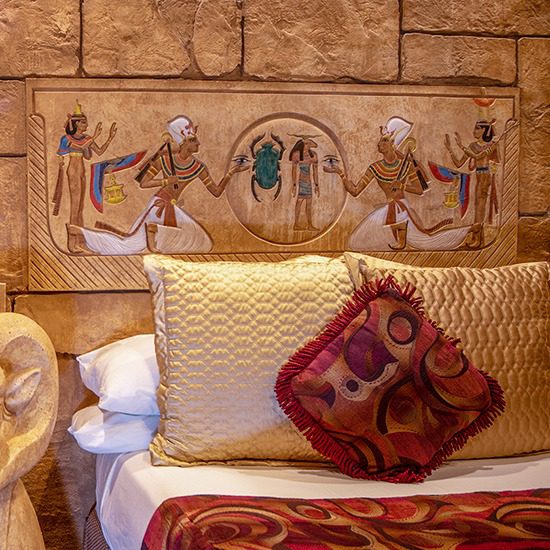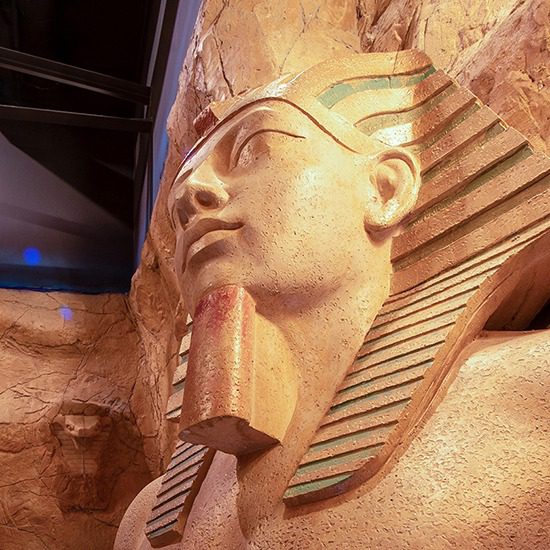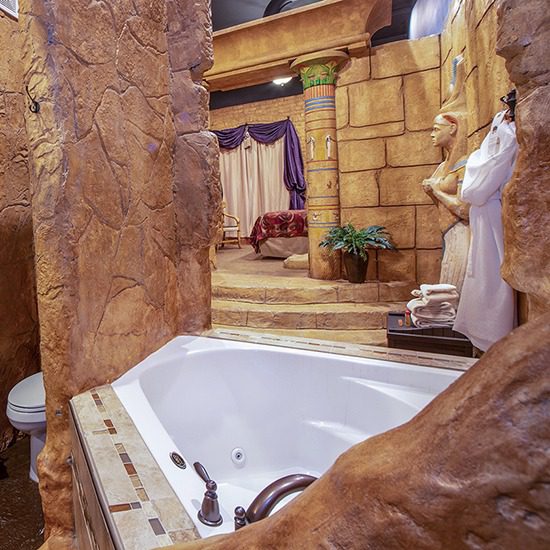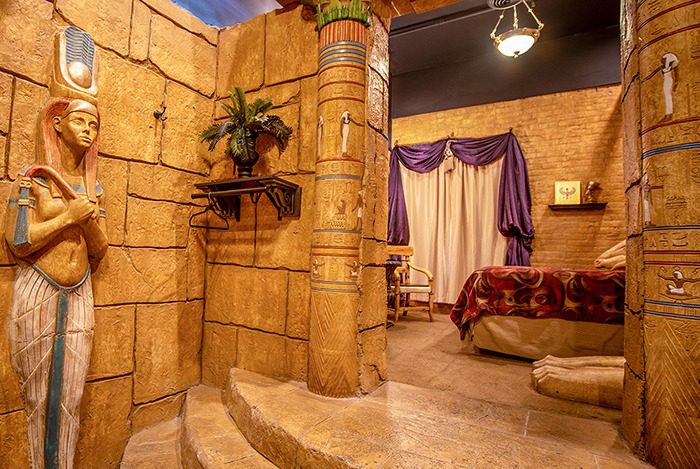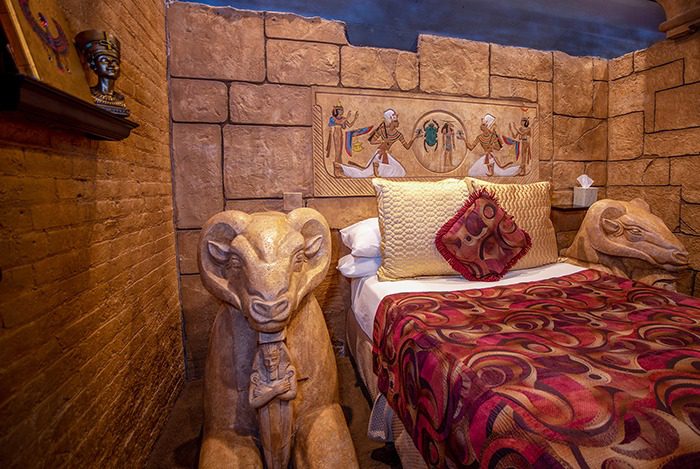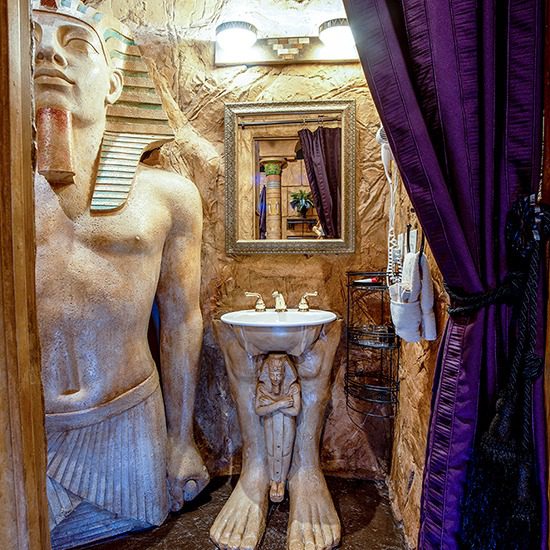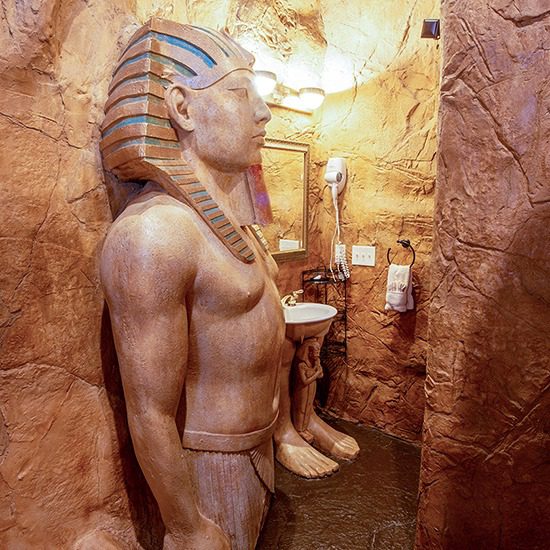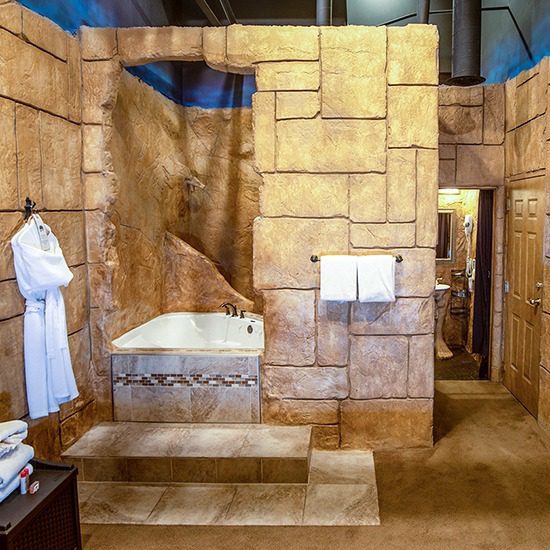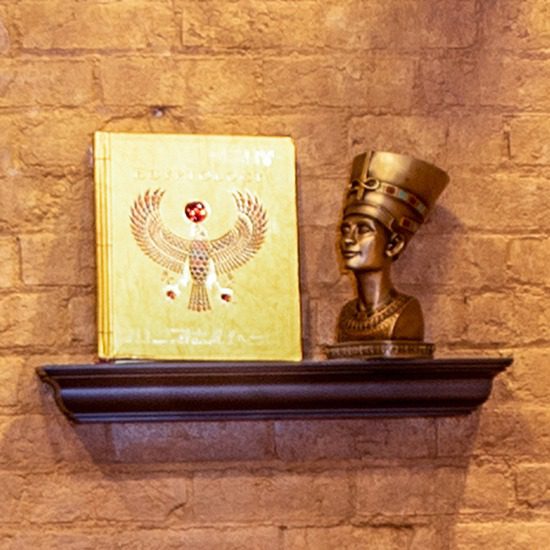 We are in love with this suite! We have stayed in Citrus Crush, Tuscany, and the Wild West and now Egypt. This is our favorite so far! Every suite makes you feel like you are actually there! This may be as close to a trip to Egypt as we ever get! Our goal is to try out every suite Anniversary Inn has to offer. Can't wait! This was for Alyson's 44th birthday celebration!
Nate & Alyson Stout
This was our first time staying here. We loved the suite and the decorations, the tub was top notch. We celebrated our 17th anniversary. We can't wait to be back.
Cowboy & Diana
This is our 11th anniversary, and we've been here since our honeymoon. Thrilled to be on an Egyptian adventure (We watched The Mummy here too) together! Can never get enough of the giant tubs and interesting shower. Absolutely loved our Anniversary stay!
-The Calls
This is our third stay at the Anniversary Inn. We are celebrating 23 years of marriage. We have stayed in Venice, Lighthouse and now Mysteries of Egypt. I'm a big fan of Egyptology so this was right up my alley. The designs are amazing. The Egyptology book was fun to look through. And having the lights low and looking out at the sphinx and pyramids was phenomenal!! I'll probably never get to Egypt in person so this was next best! Thank you Anniversary Inn! Keep up the adventures and imaginations!
Amateur Egyptologists
This was our first time staying at The Anniversary Inn! And we loved it! My wife loves Egypt so she loved feeling like an Egyptian princess! Will definitely come again!
Egyptian Prince & Princess
Join Our Email List
Sign up to join our email list and receive Anniversary Inn news and specials directly in your inbox. Sign up today!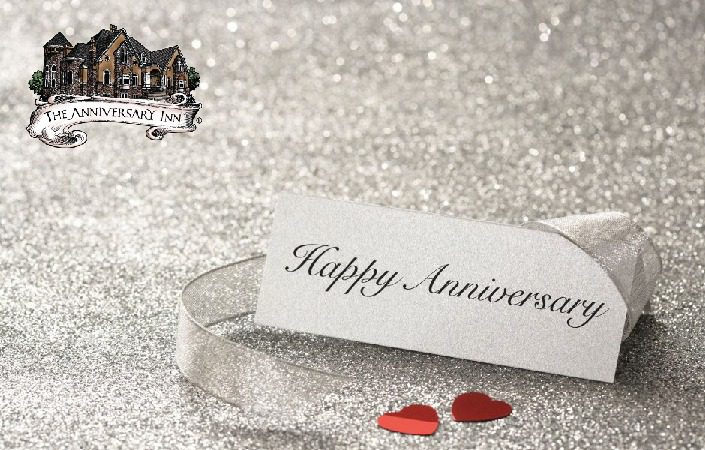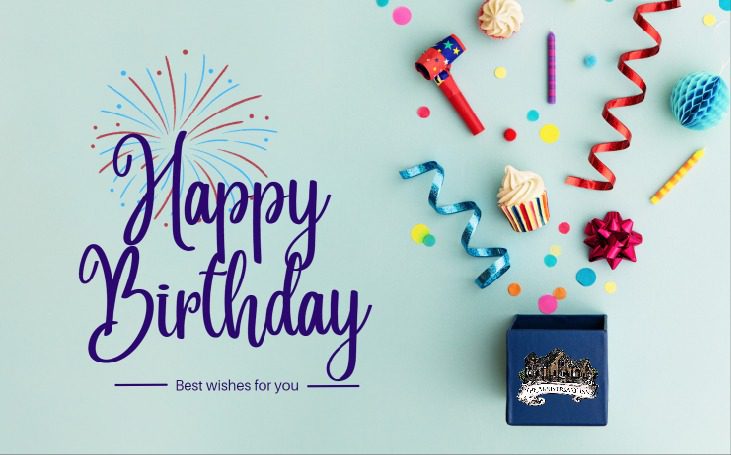 Special promotion codes for Anniversary and Birthday gifts will be emailed to you 1-4 weeks before the dates you have given us. Be sure to sign up today so you don't miss out.
Other Suites You May Like
King Tutankhamun was only 19 years old when he died, and nobody knows for sure what happened. His death is a complete mystery—but not because he was in the prime of his life. The reason that Tut's death is such a mystery is that there were so many things wrong with him that it's hard to tell which one finished him off.
Love is a living experience, with only those who live it.
2,500 years ago, there was a massive labyrinth in Egypt that, in the words of one who saw it, "surpassed even the pyramids."
Disclaimer: The photos as well as the amenities and characteristics of the suite as described on this page (such as type of tub, size of television screen, bed, etc.) may vary from what is in your suite at the time of your stay due to repairs and updates. If you require a specific type of tub or TV screen or other room characteristics during your stay, please call us and verify this with us on the phone to verify that we will be able to accommodate your needs. Otherwise, no refunds or discounts after your stay can be given due to minor variations in suite layout or characteristics such as these.
SALT LAKE CITY
5TH SOUTH
460 South 1000 East
Salt Lake City, UT 84102
801-363-4900
1-800-324-4152
INN KEEPER
Kristen Blea
[email protected]