Savanna Nights
South Temple, Salt Lake City, Utah
Suite Details
King bed
50″ TV
Oval jetted tub with waterfall shower
DVD player
Decorative Fireplace
Breakfast area in turret
Full breakfast included
Sparkling cider included
Snacks, DVD's and other lovely options available.
Located on the second floor.
Steps up to jetted tub.
Gone with the Wind
You might want to bring a parasol or a panama hat, because spending time in the Savannah Nights suite will make you feel like a character out of a Steinbeck novel. Don't say a word. Just curl up on the king-size bed with a novel. Or walk over to the turret and compose a note at the table. From where you sit, you can see in the bathroom, with its golden angel at the end of the jetted tub. This is luxury, but it's definitely understated. Make your reservation before this chance is gone with the wind.
(Once inside the tour, click and drag your mouse to look around, or click on the circles to move around the suite.)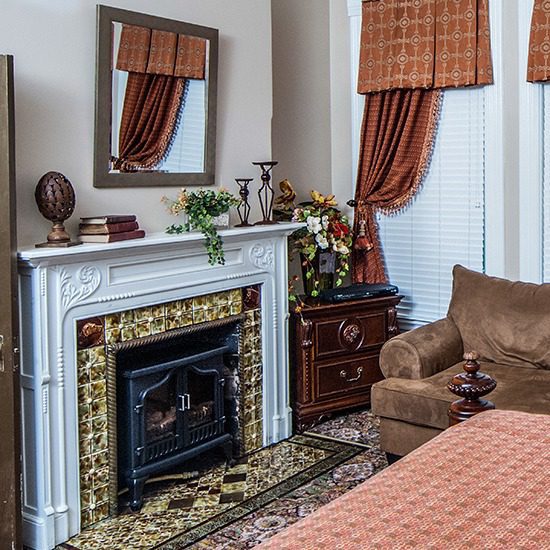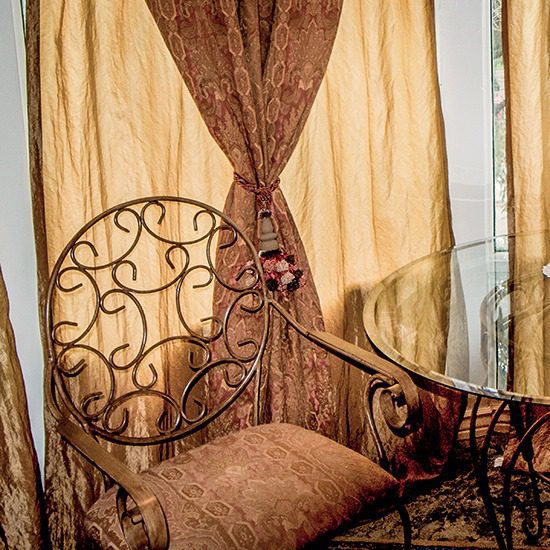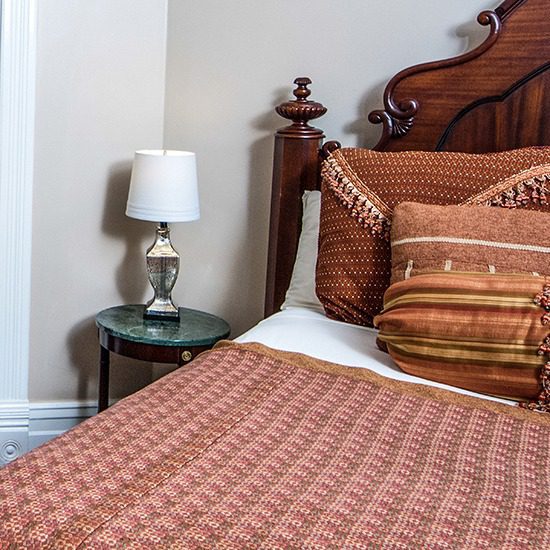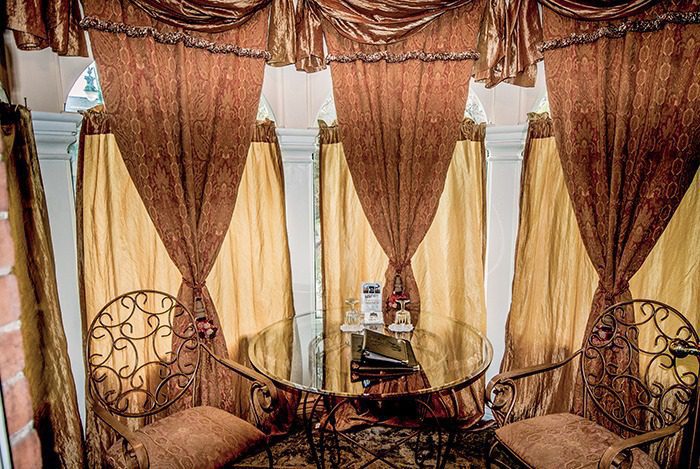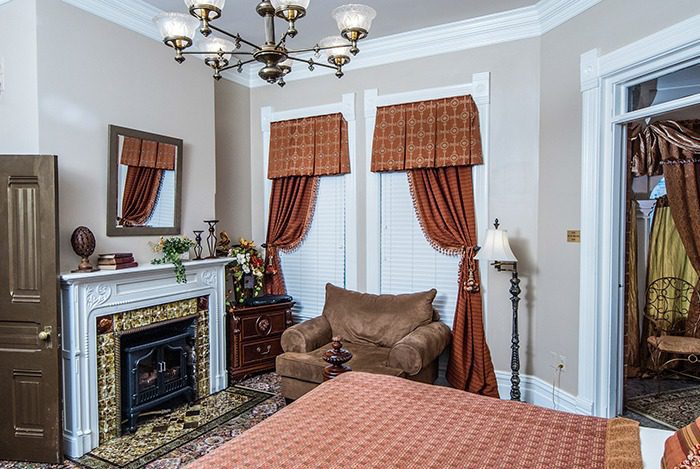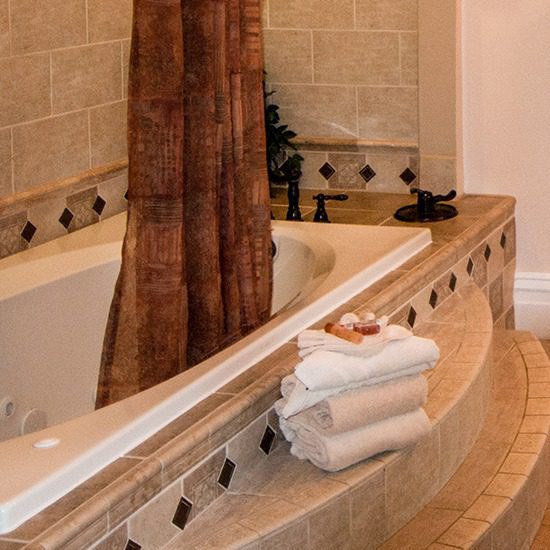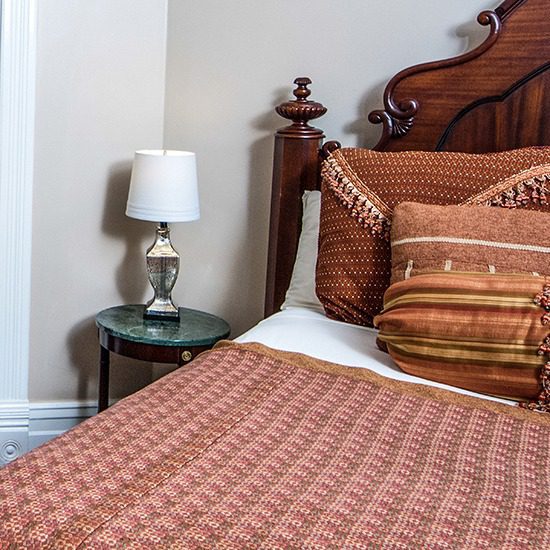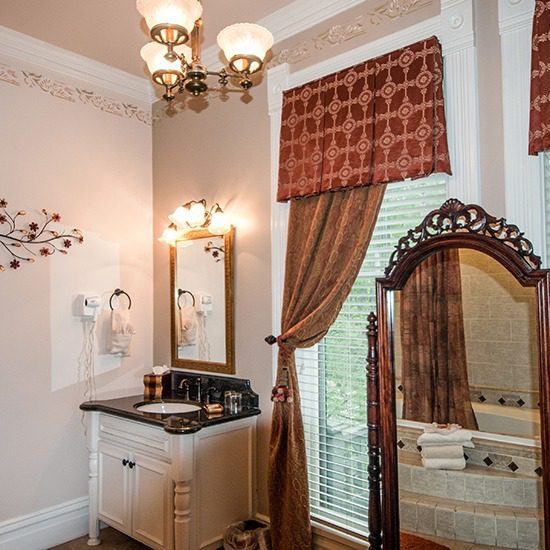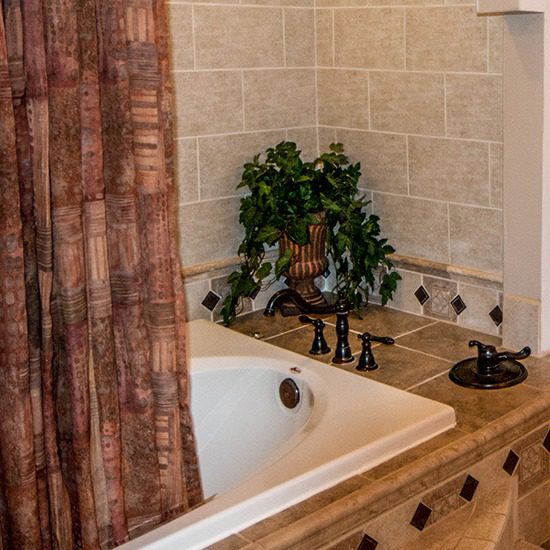 What a beautiful escape! We loved this room so much. Especially love the little patio where we enjoyed a delicious breakfast together. I love all the charm this place has to offer. Big bed and jetted bath tub were so much fun. Looking forward to trying another room.
Beautiful Escape
We were transported back in time to a simpler era. We came for our third anniversary and babymoon! Loved our stay!
The Smiths
We came here to celebrate the release of Devotion, my wife's second book! Loved the room, loved the breakfast, and it was a great getaway. If you are looking for a great love story check out Alliance and Devotion, by E.B. Bridenstine.
The Bridenstines
The Anniversary Inn is a great place to celebrate special events. Our memories here will be remembered for a long, long time. We had a great time together.
B & B
We stayed here for our wedding night. I have wanted to stay since I was a young girl and this was everything and more. Being six feet tall, my husband and I were in awe to see such a tall bed. The jacuzzi was wonderful and the breakfast was amazing. Highly recommend the cinnamon roll.
Emily and Daniel
Join Our Email List
Sign up to join our email list and receive Anniversary Inn news and specials directly in your inbox. Sign up today!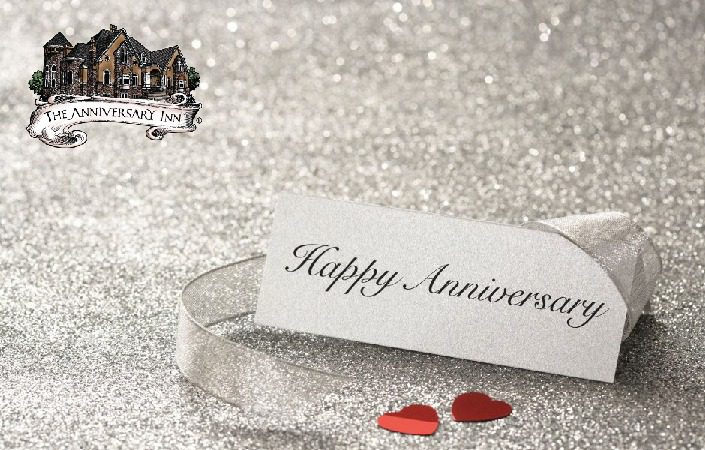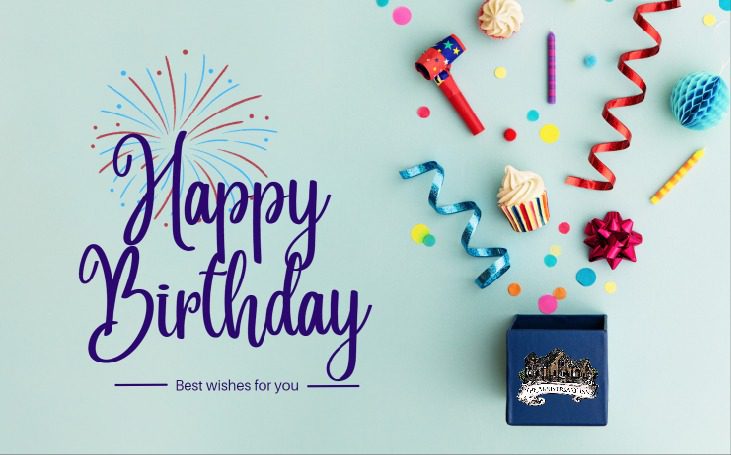 Special promotion codes for Anniversary and Birthday gifts will be emailed to you 1-4 weeks before the dates you have given us. Be sure to sign up today so you don't miss out.
Other Suites You May Like
Established in 1733 on the Savannah River, the city of Savannah became the British colonial capital of the Province of Georgia and later the first state capital of Georgia. Savannah was a strategic port city during the American Revolution and the American Civil War.
Savannah was established when General James Oglethorpe and 120 fellow passengers on the ship Anne Landed on a bluff along the Savannah River. Oglethorpe named the 13th and final American colony Georgia after England's King George II. Savannah became the first city of this new land.
Known as the "Hostess City of the South," Savanah was offered by Union General William Sherman as a Christmas present to President Abraham Lincoln. It's been said that Savannah was spared from destruction during the Civil War because General Sherman was so impressed by its beauty that he couldn't destroy it.
Disclaimer: The photos as well as the amenities and characteristics of the suite as described on this page (such as type of tub, size of television screen, bed, etc.) may vary from what is in your suite at the time of your stay due to repairs and updates. If you require a specific type of tub or TV screen or other room characteristics during your stay, please call us and verify this with us on the phone to verify that we will be able to accommodate your needs. Otherwise, no refunds or discounts after your stay can be given due to minor variations in suite layout or characteristics such as these.
SALT LAKE CITY
SOUTH TEMPLE
678 East South Temple
Salt Lake City, UT 84102
801-363-4950
1-800-324-4152
INN KEEPER
Kristen Blea
[email protected]