Secret Garden
South Temple, Salt Lake City, Utah
Suite Details
King bed
55″ TV
Oval jetted tub with separate shower
Full breakfast included
Sparkling cider included
Snacks, DVD's and other lovely options available.
Located on the second floor.
Steps up to jetted tub.
Shhh…
Come into the Secret Garden, but be quiet. Secrets are hard to keep. And with fairies about, you have to be careful. The king-sized bed is lost in a lush, green setting with a mural that seems almost alive. The pine furnishings and the carved rock entrance add to the magic. This is a place where your imagination will thrive. Lie back and make some secrets of your own in the Secret Garden.
(Once inside the tour, click and drag your mouse to look around, or click on the circles to move around the suite.)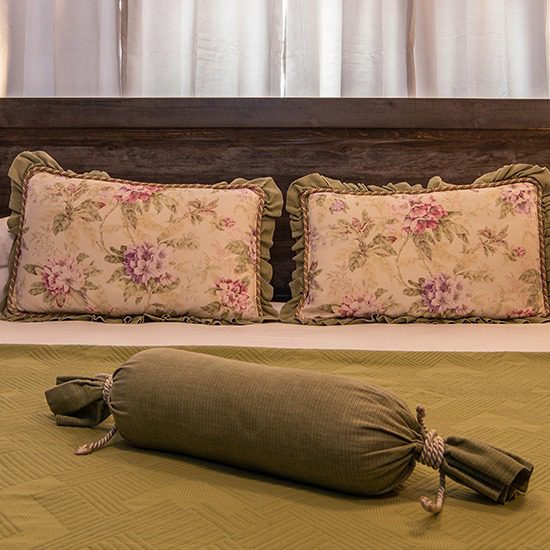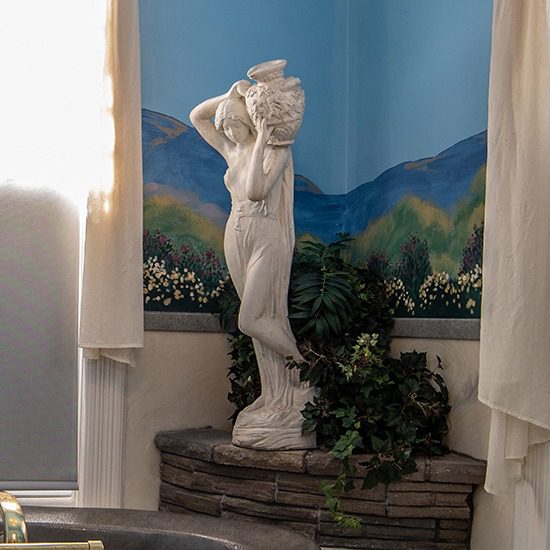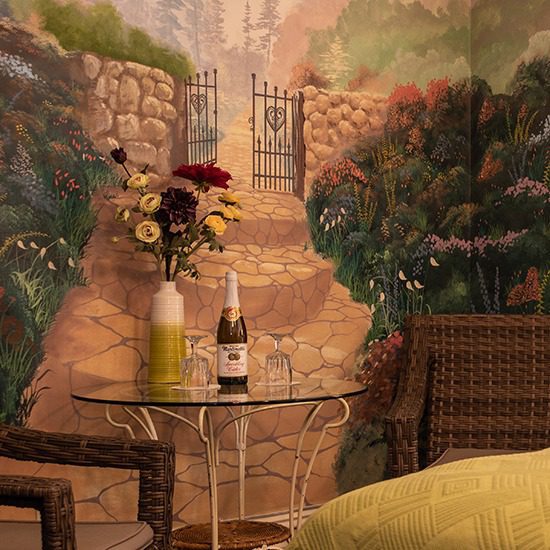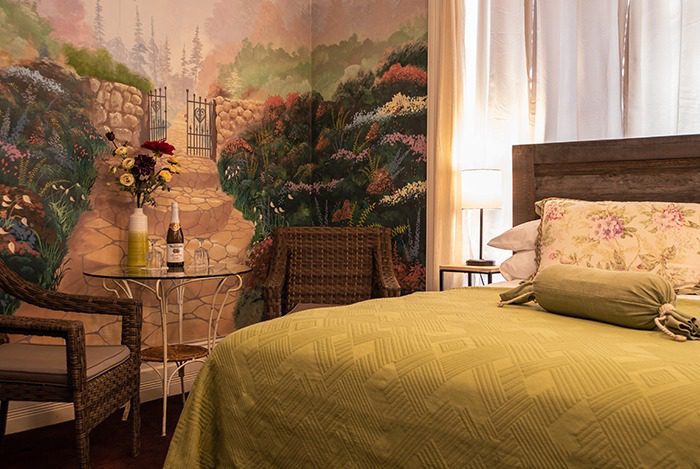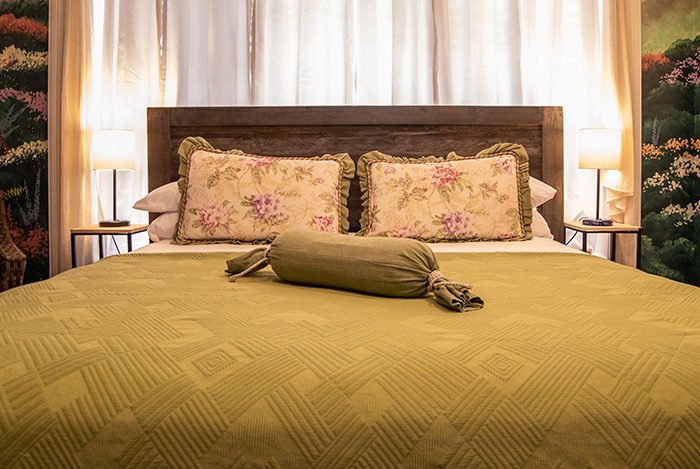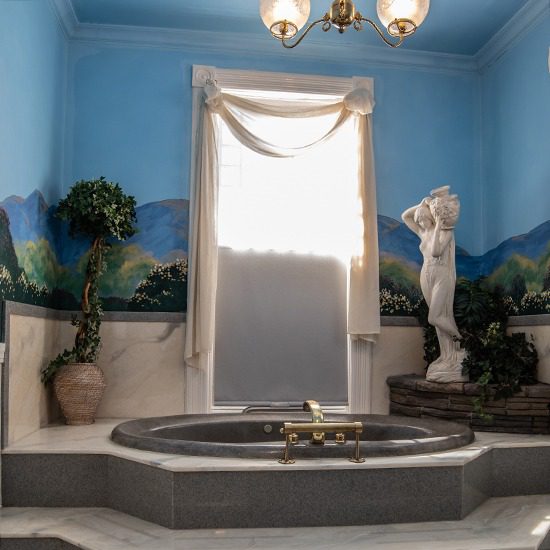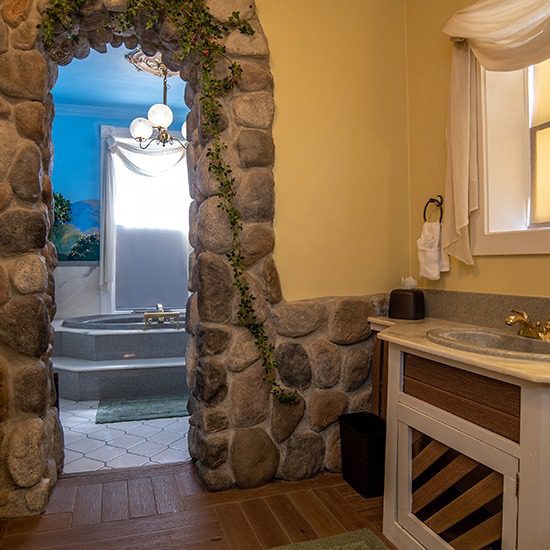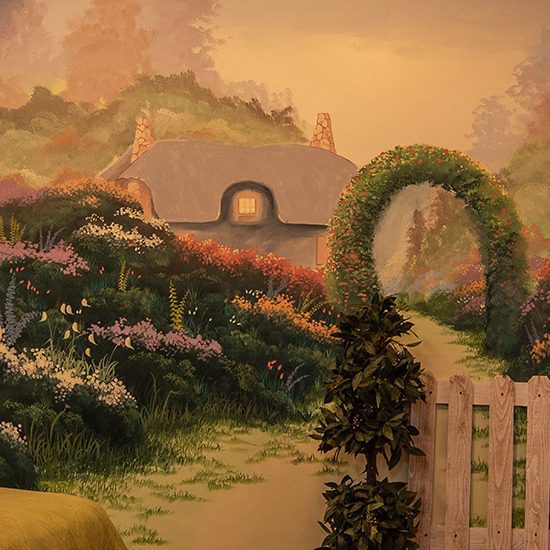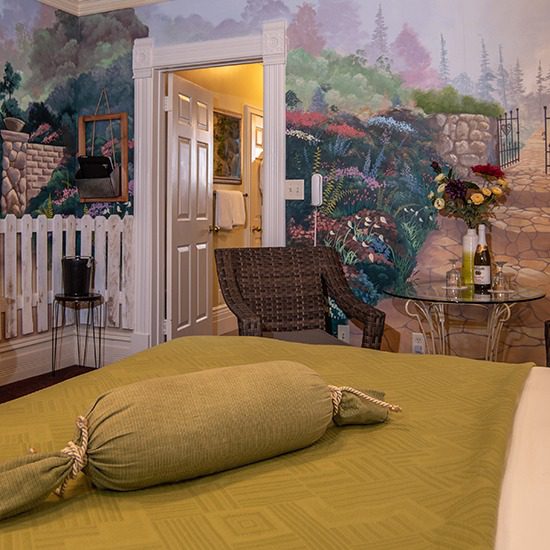 Today is our 40th Wedding Anniversary. Wow! It was so good to be able to get away and re-kindle our relationship. Great room, wonderful breakfast! Thanks so much Anniversary Inn & Staff.
The M
Happy 50th Anniversary to us. Thanks for making it special in the Garden Suite.
Golden Anniversary!
We had a wonderful stay celebrating my husband's birthday and Valentine's day. The beautiful mural evoked an old English garden, where you could get lost on a beautiful day. We loved the tub and had a nice, relaxing night! Thanks for the delicious food and always providing an amazing stay!
P & S
We had a great time celebrating our sixth wedding anniversary. The room was so cute and the breakfast was amazing. This was our second time staying here and we will definitely be back again!
The Booths
Celebrating our 35th anniversary! It has been awesome. This was our first time and it has been on our bucket list way too long. Enjoyed every minute of the two nights we were here. Looking forward to coming again, and soon, too.
Mike and Esther
Join Our Email List
Sign up to join our email list and receive Anniversary Inn news and specials directly in your inbox. Sign up today!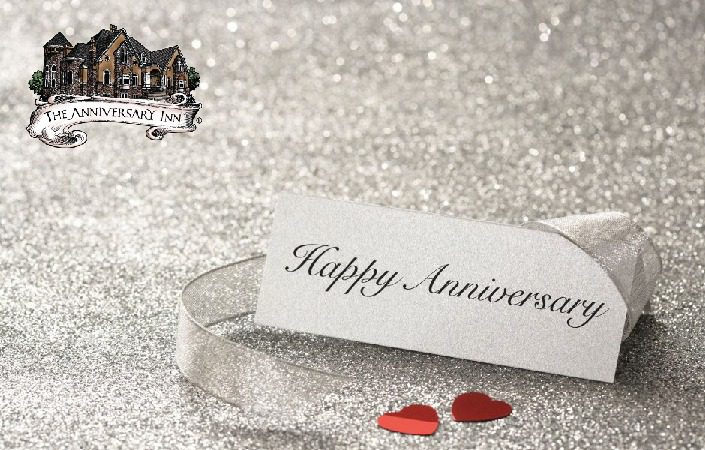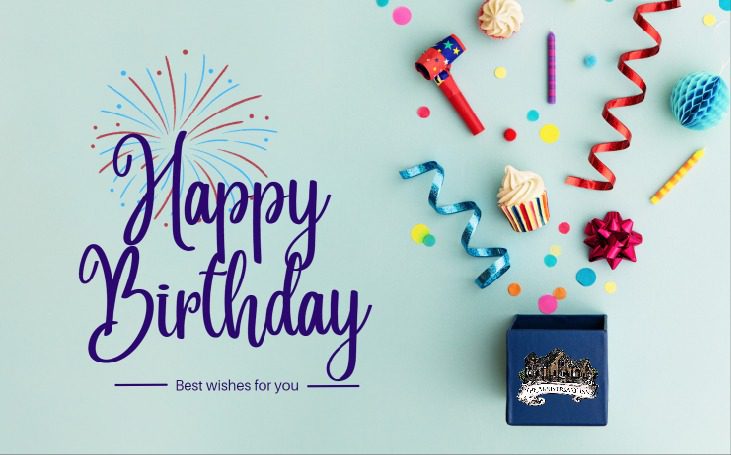 Special promotion codes for Anniversary and Birthday gifts will be emailed to you 1-4 weeks before the dates you have given us. Be sure to sign up today so you don't miss out.
Other Suites You May Like
Welcome to the Secret Garden
The secret garden at Misselthwaite Manor is the site of beauty, wonder and a place to come alive again.
Just as the garden made little Collin whole again, the same can happen to you. Come and experience the magic for yourself.
Lift me up and lead me to the garden,
Where life begins anew. Where I'll find you,
And I'll find you love me too.

I shall see you in the garden,
Where spring will come and stay.
Where love grows free and wild.
Come Sweet Day.
— The Secret Garden Soundtrack,
Come To My Garden/Lift Me Up Lyrics
Disclaimer: The photos as well as the amenities and characteristics of the suite as described on this page (such as type of tub, size of television screen, bed, etc.) may vary from what is in your suite at the time of your stay due to repairs and updates. If you require a specific type of tub or TV screen or other room characteristics during your stay, please call us and verify this with us on the phone to verify that we will be able to accommodate your needs. Otherwise, no refunds or discounts after your stay can be given due to minor variations in suite layout or characteristics such as these.
SALT LAKE CITY
SOUTH TEMPLE
678 East South Temple
Salt Lake City, UT 84102
801-363-4950
1-800-324-4152
INN KEEPER
Kristen Blea
[email protected]