Suite Details
King-size bed
48″ TV in bedroom
Jetted tub
Separate shower
Chaise lounge
DVD player
Full breakfast included
Sparkling cider included
Snacks, DVD's and other lovely options available.
Located on the first floor.
Retro Deco Decadence
Step into the suite and set aside your worries. It's time to relax, love, reconnect and have a roaring good time in high society style. Its light, it's sophisticated, it's romantic and it is ready for you. A bit of retro deco decadence with a simple modern twist. ENJOY!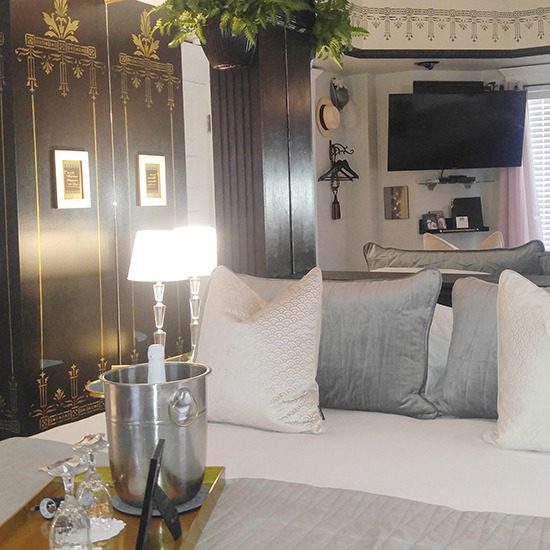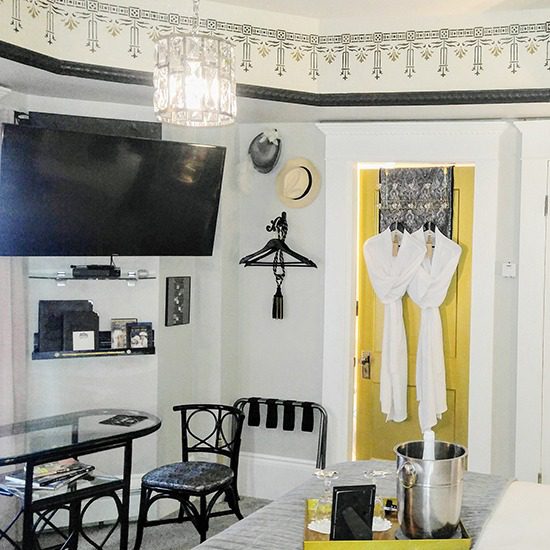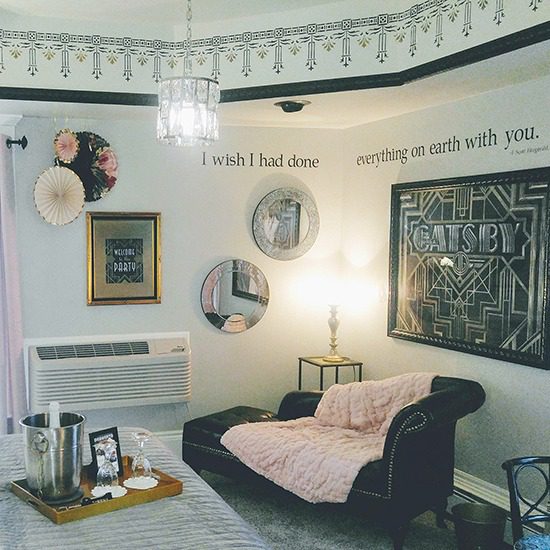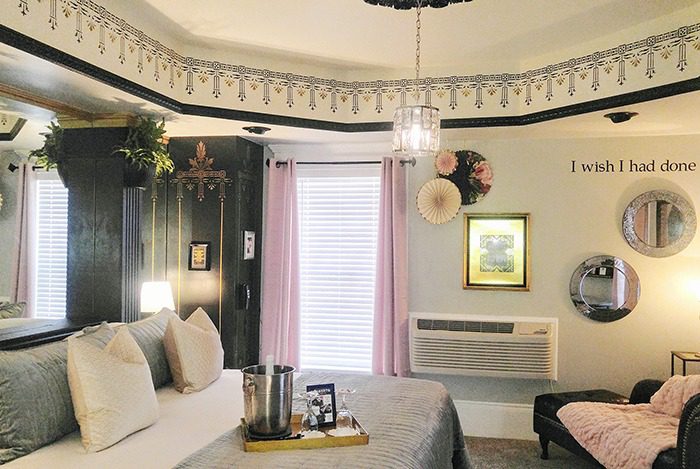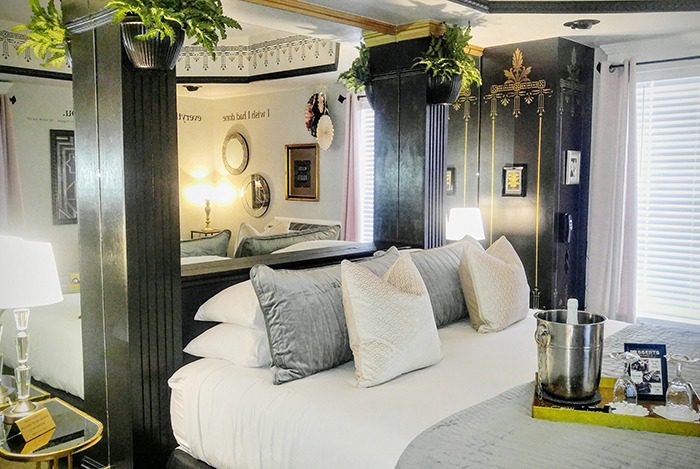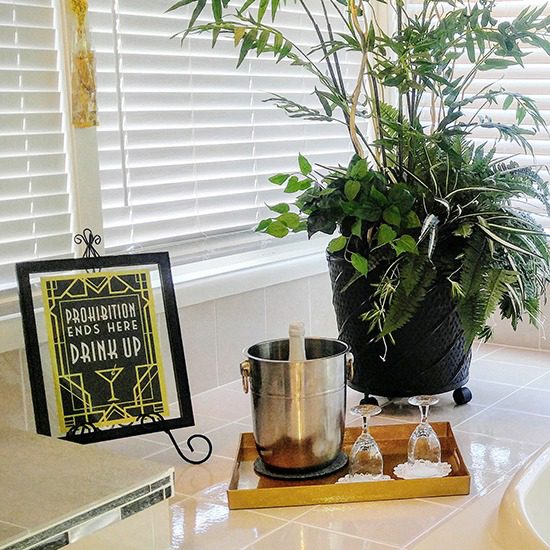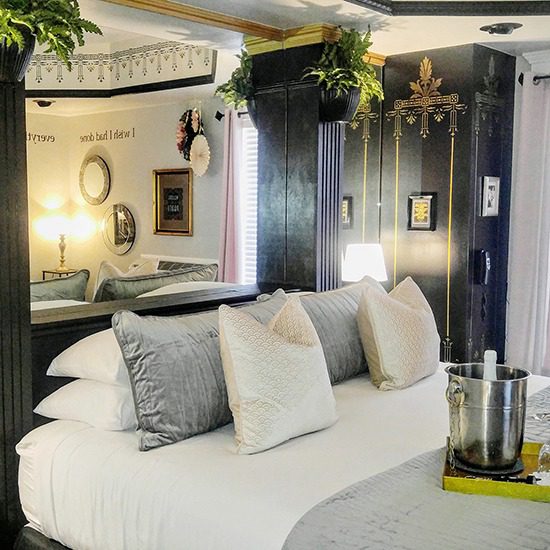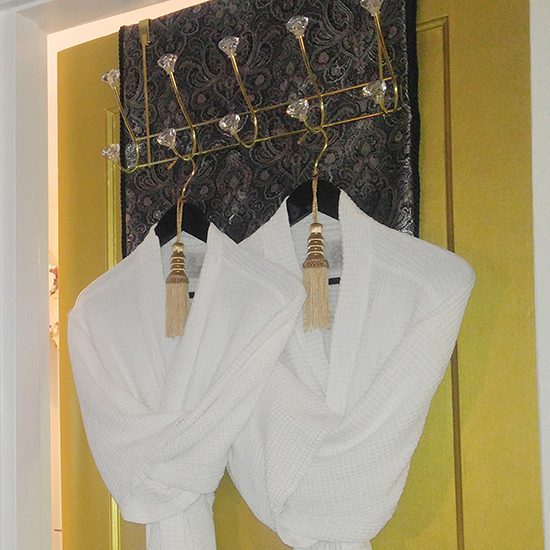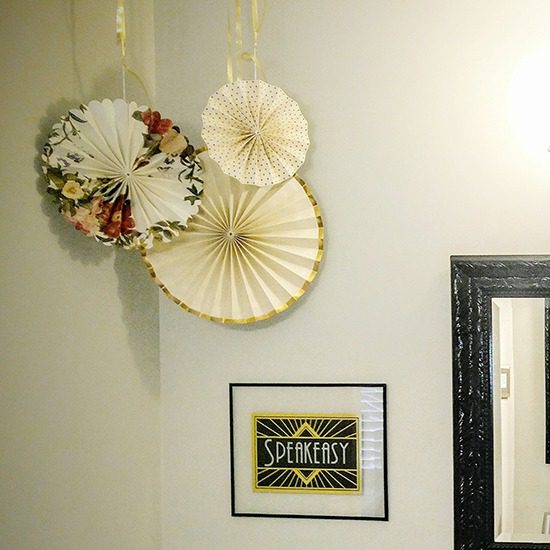 Dear Anniversary Inn, this was a great stay! It was our 4th stay, at different locations, but our first time here in Logan and it was wonderful! We will definitely be back even though we live in Salt Lake. The Gatsby room is great with the king size bed and the tub.
Chad and Brenda
My husband and I loved The Gatsby suite. It's really beautiful and very clean! We hope to stay here again soon!
The Wright's
Such a fun little getaway we loved it! It was a peaceful few days without the kids! The tub was our favorite! The breakfast is yummy! We can't wait to come again! The staff is also very kind and helpful!
The Kethers
We absolutely loved this room! So beautiful & cute & fun! Anniversary Inn is always a fun time. This is our 3rd time staying here.
The Olsens
We spent our first anniversary here! This is where we spent our first wedding night together! So many sweet memories spent here! Happy to be together for one year and many more!
The Nielsens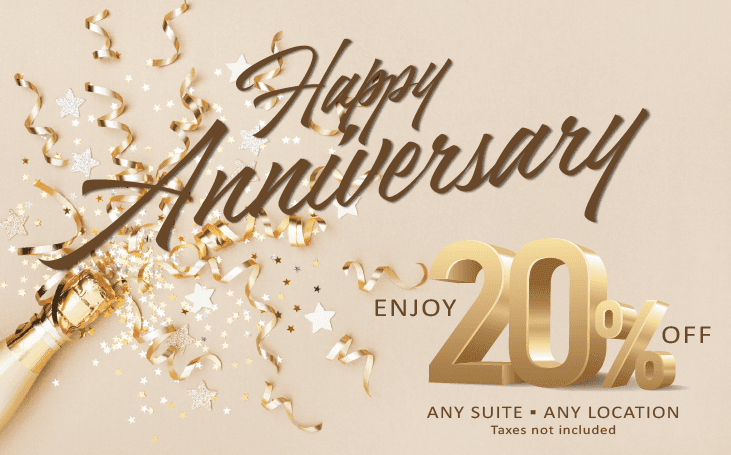 Sign up for our email list and receive Anniversary Inn news and specials directly in your inbox. Sign up today!
Other Suites You May Like
New York City is the most populous city in the United States, with an estimated population of 8.3 million people. But you can enjoy the big apple with just the two of you.  
The City of Tall Sky Scrapers
Overlook the city below as you snuggle in your cozy bed under the deep blue starry sky. 
As many as 800 languages are spoken in New York, making it the most linguistically diverse city in the world. But when you close the door, the only language you will need is the language of love.
Disclaimer: The photos as well as the amenities and characteristics of the suite as described on this page (such as type of tub, size of television screen, bed, etc.) may vary from what is in your suite at the time of your stay due to repairs and updates. If you require a specific type of tub or TV screen or other room characteristics during your stay, please call us and verify this with us on the phone to verify that we will be able to accommodate your needs. Otherwise, no refunds or discounts after your stay can be given due to minor variations in suite layout or characteristics such as these.
LOGAN, UTAH
169 East Center Street
Logan, UT 84321
435-752-3443
1-800-324-4152
INN KEEPER
Molly Winborg
[email protected]