English Countryside
5th South, Salt Lake City, Utah
Suite Details
Queen bed
43″ TV
Jetted tub with waterfall shower
DVD player
Gas fireplace (turned off May 15 – October 15)

Full breakfast included

Sparkling cider included
Snacks, DVD's and other lovely options available.
Stairs to enter bed.
Located on the first floor.
A Secret Garden
Take a journey through time to old England where you'll find yourself sleeping in an old fashioned carriage. Imagine the sound of hoof beats on cobblestone as you relax by the fireplace and enjoy breakfast out in the lovely country garden.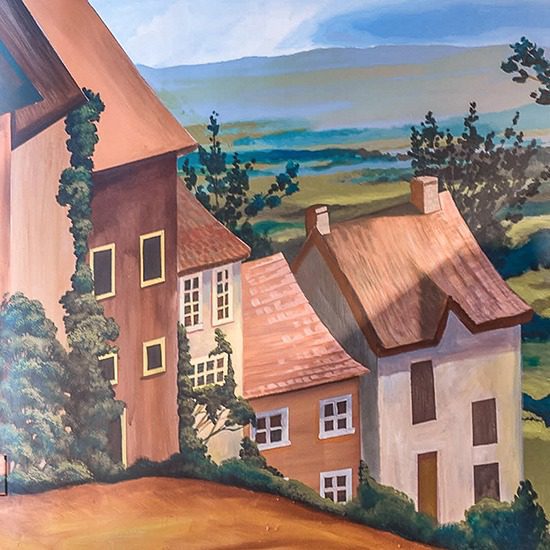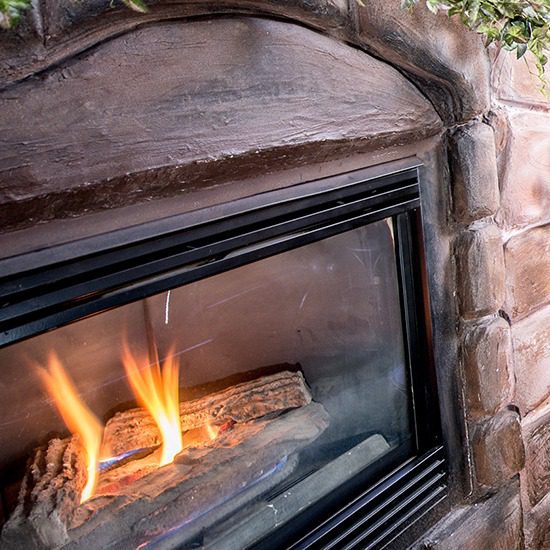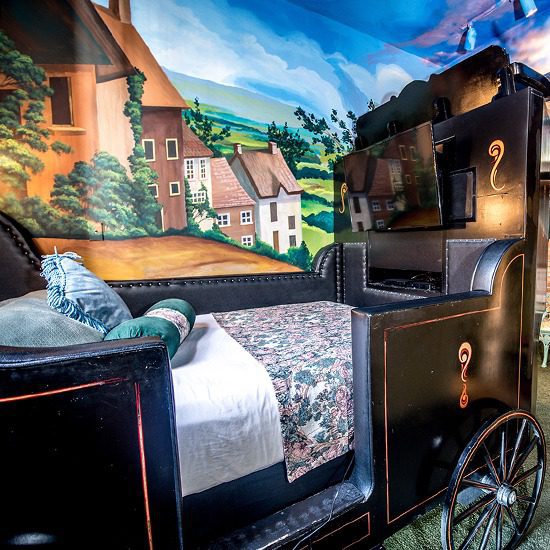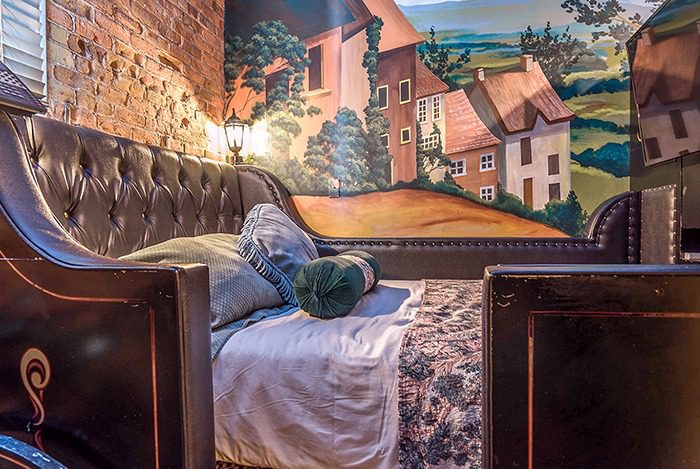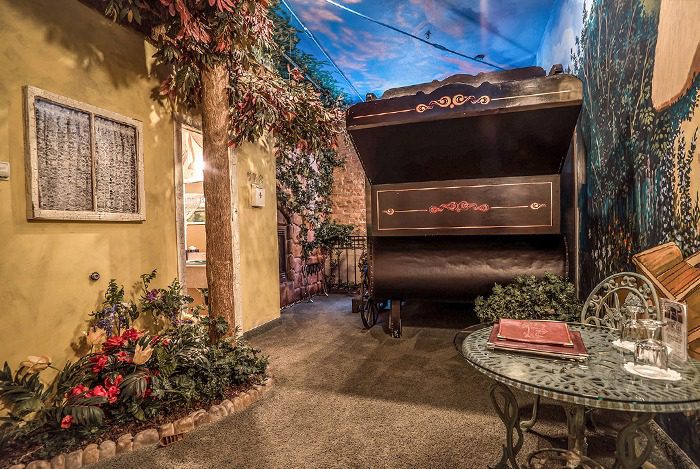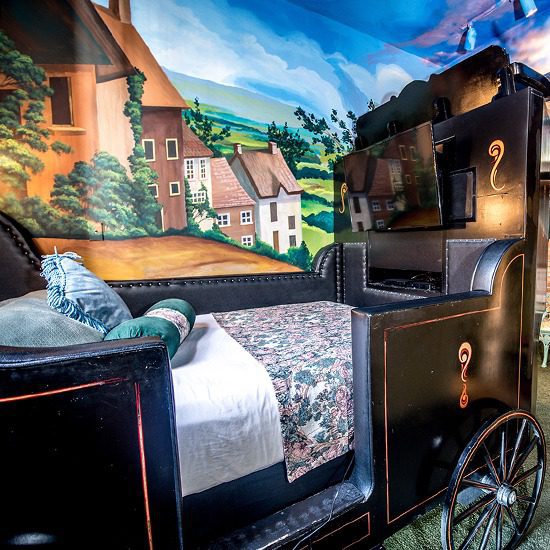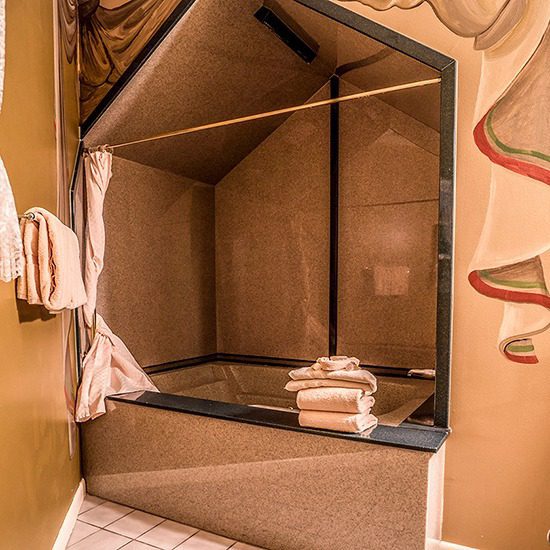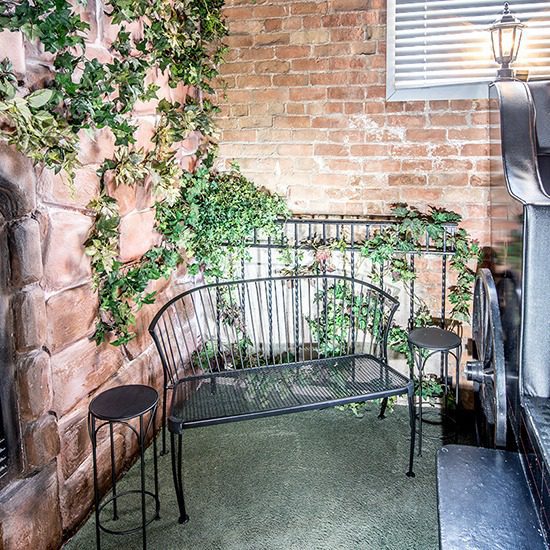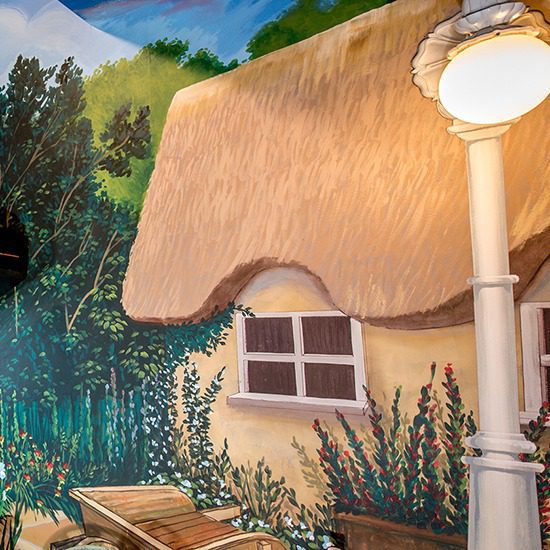 First trip to Anniversary Inn. Awesome, great stuff, clean, charming suite. Food was good, and it wasn't even our anniversary, just a romantic weekend. Even the ethereal coachman that visited that night was very polite and told some wonderful tales.
First Timers
Celebrating our fifth anniversary! Loved this suite, especially the tub/shower. It was so fun to watch movies in the carriage! First time away from a nine-month old baby, and it was sure a treat to be here!
The Nelsons
Our seventh stay was amazing! We enjoyed the carriage ride! Until next year…
Al
We loved the English Countryside suite! We've been married for one year, and we were able to reignite the flames of our love and devotion for each other. Great suite choice! Very relaxing and comfortable.
Alexis and Brian
We absolutely loved our stay. What added to our enjoyment was binge watching a PBS series. I really did feel like we were staying in an English countryside. Thank you so much.
Rob & Christy Barnicle
Join Our Email List
Sign up to join our email list and receive Anniversary Inn news and specials directly in your inbox. Sign up today!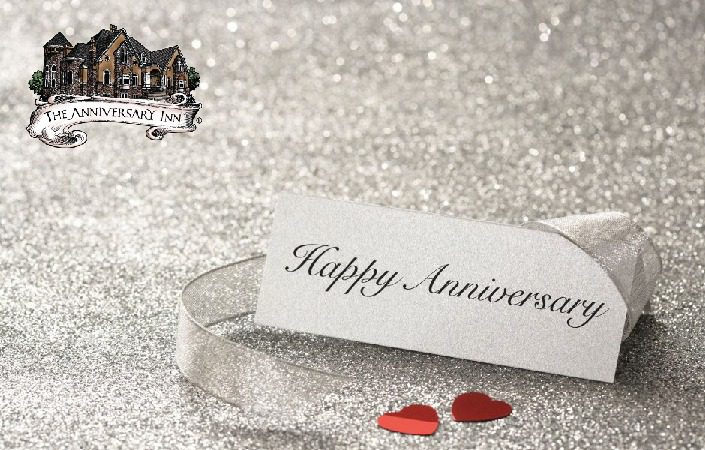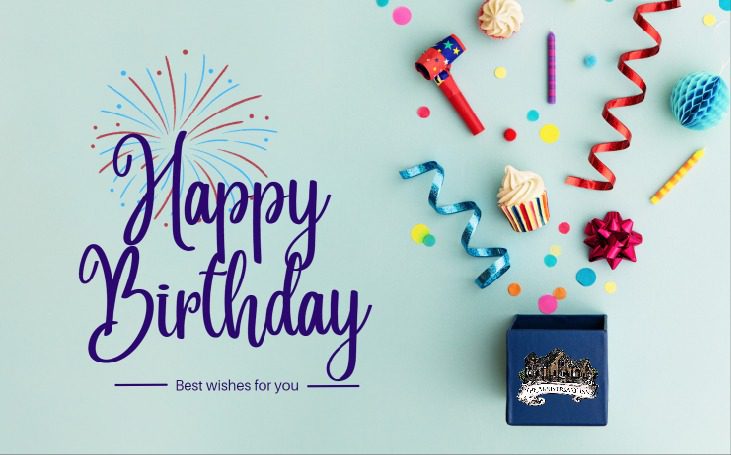 Special promotion codes for Anniversary and Birthday gifts will be emailed to you 1-4 weeks before the dates you have given us. Be sure to sign up today so you don't miss out.
Other Suites You May Like
Both stately and wild, there's nothing quite like the English countryside for rural scenes with its patchwork hills, dramatic dales, ancient woodlands and winding country roads. Step into the quite surroundings of a countryside escape. 
Enjoy a leisurly ride through the countryside in your own black carriage. Snuggle up and enjoy a movie or get lost in one another's eyes. Either way, it's a ride to remember.
The perfect cozy ambience. The soft cracklying fire sounds and glowing warm light. Create your own romance by the fire in the English countryside.
Disclaimer: The photos as well as the amenities and characteristics of the suite as described on this page (such as type of tub, size of television screen, bed, etc.) may vary from what is in your suite at the time of your stay due to repairs and updates. If you require a specific type of tub or TV screen or other room characteristics during your stay, please call us and verify this with us on the phone to verify that we will be able to accommodate your needs. Otherwise, no refunds or discounts after your stay can be given due to minor variations in suite layout or characteristics such as these.
SALT LAKE CITY
5TH SOUTH
460 South 1000 East
Salt Lake City, UT 84102
801-363-4900
1-800-324-4152
INN KEEPER
Kristen Blea
[email protected]