Enchanted Forest
Boise, idaho
Enchanted Forest
Suite Tier: Ruby
Suite Details
Queen-sized bed
32″ TV – visible from the bed
Jetted Tub with waterfall shower
Blue-ray player
Full breakfast included
Sparkling cider included
Snacks, DVD's and other lovely options available.
Located on the main floor.
Into the Woods
Prepare to be "enchanted" by this quaint suite. Excitement and adventure are hiding within the rock wall that encases your jetted tub, complete with a waterfall shower. Sleep under the trees with the animals of the wild in your queen-sized bed. Watch a complimentary DVD on your 40″ TV. Or , sink into the forest setting that surrounds the walls and you are sure to be captivated with its peaceful beauty.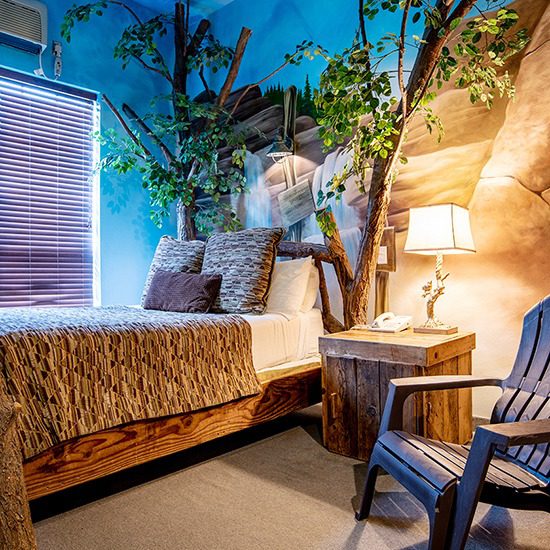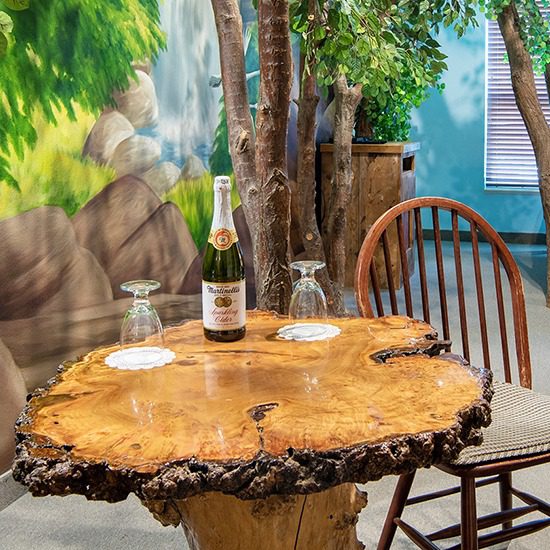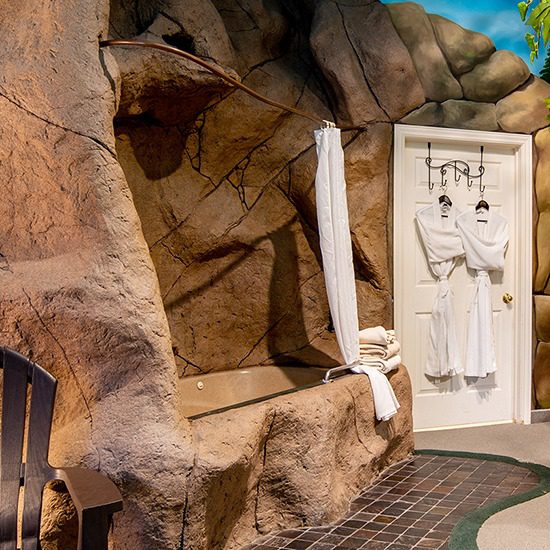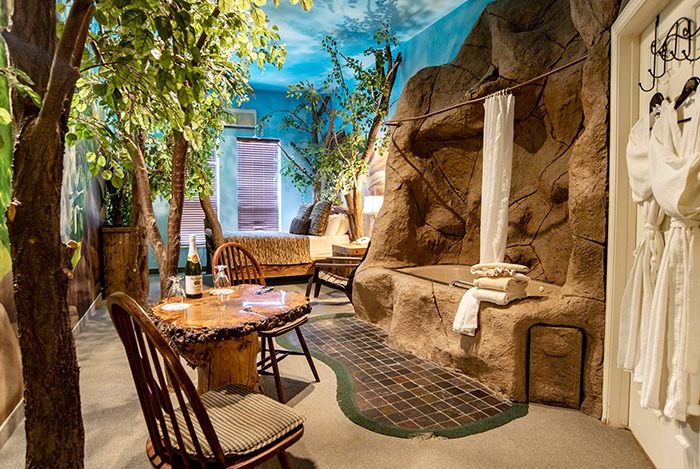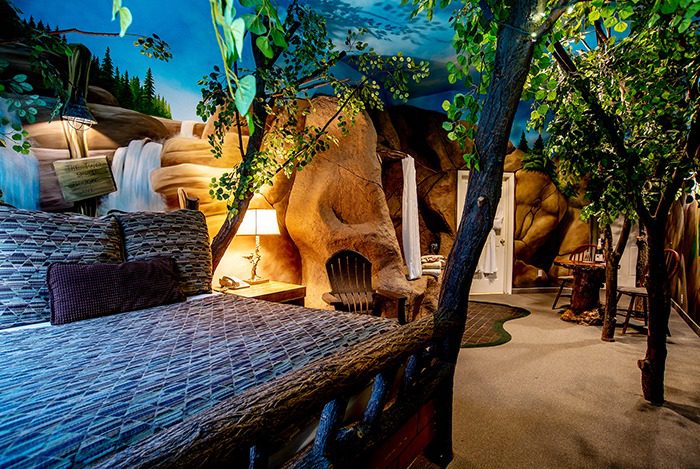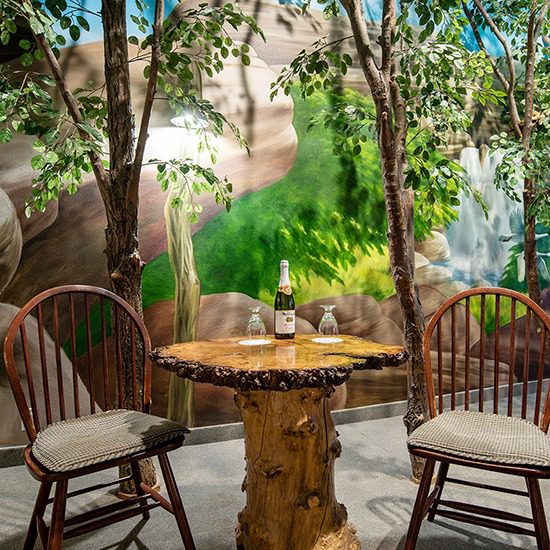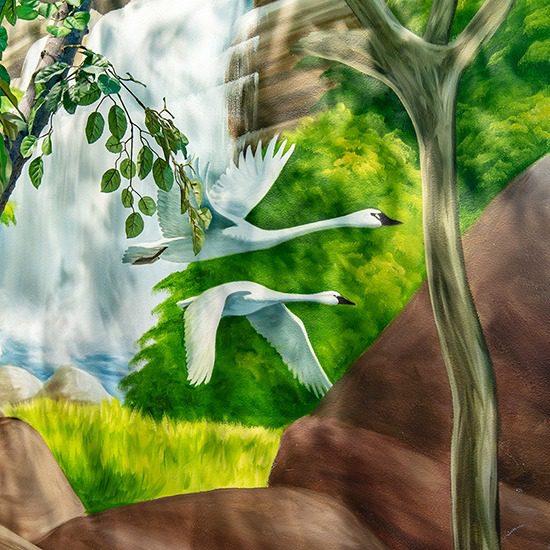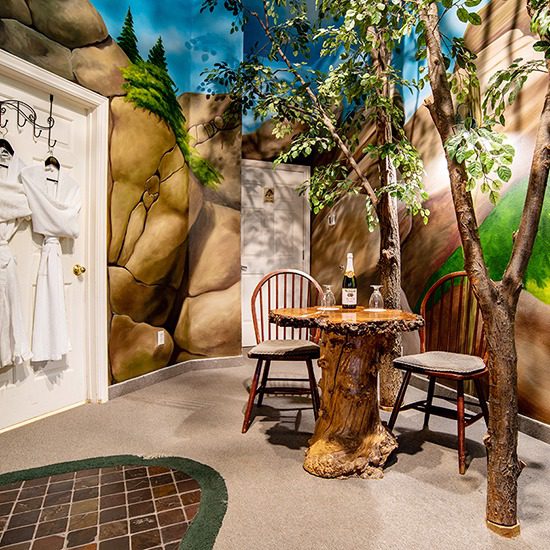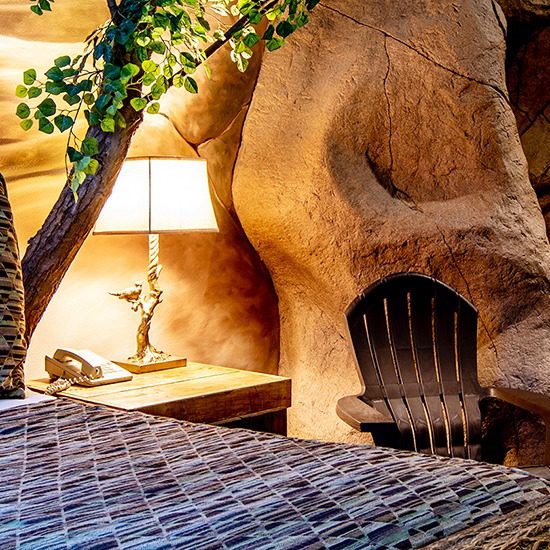 Amazing night! We got engaged in the enchanted forest! We love the jacuzzi "cave" and the waterfall shower and looking for all the birds in the trees. An awesome place to begin the next part of our lives together. Looking forward to a wonderful future together.
Andrew & Kelly
My wife and I spent our sixth month wedding anniversary here. It was a pleasant stay, with great atmosphere amongst the trees -The husband.
It was so magical staying the night here! A night full of passion and fun. Loved it! – The Wife
AJ
My husband and I had a great stay! We loved the room theme/décor. We thought it was fun & functional. We especially loved the trees, canopy bed, the murals, twinkle lights in the trees, & the waterfall shower/jetted tub! We have been to Anniversary Inn several times & enjoy the tradition! We are happy to have celebrated our 2nd anniversary here in the Enchanted Forest! It created the perfect romantic atmosphere. We will definitely keep coming back! … PS We also love the room service/breakfast & DVD rentals
The George's
Booked this hotel last minute and did not realize until we arrived that it was themed. We laughed at the surprise when we came into the room. Lovely room, so unusual, nothing like we have ever seen in the UK. Early celebration of our 41st wedding anniversary on 9/9/19. Had a wonderful time, lovely hotel and enjoyed Boise.
Ian & Maureen
Just married! Spent out wedding night in an Enchanted Forest. We were absolutely blown away by this entire place, definitely a hidden gem of Boise. We will be back for sure! Forever and Always!
Layken & Skyler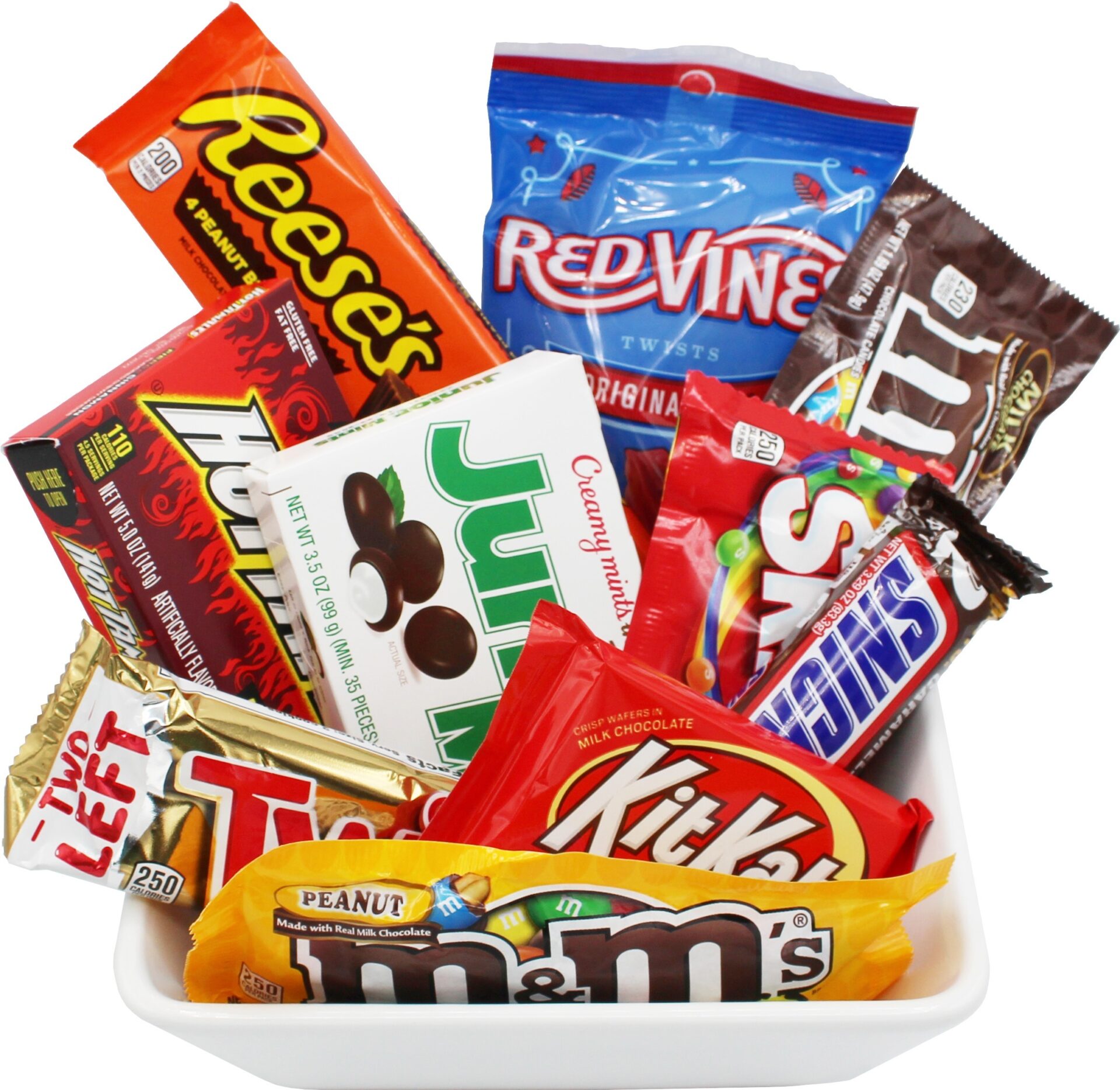 Join Our Email List
Sign up to join our email list and receive Anniversary Inn news and specials directly in your inbox. Sign up today!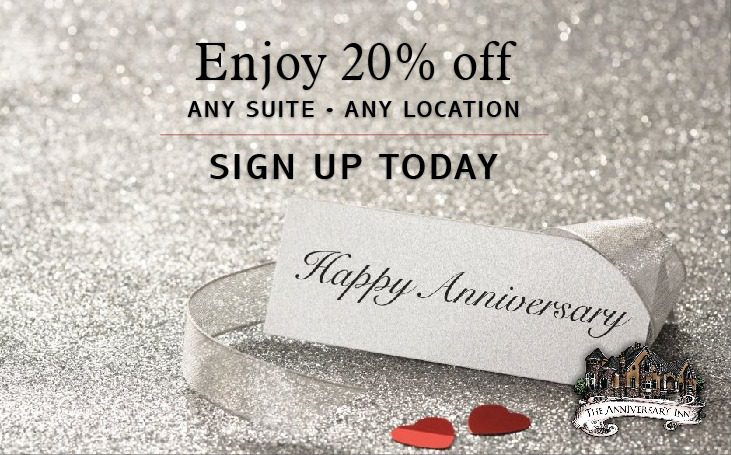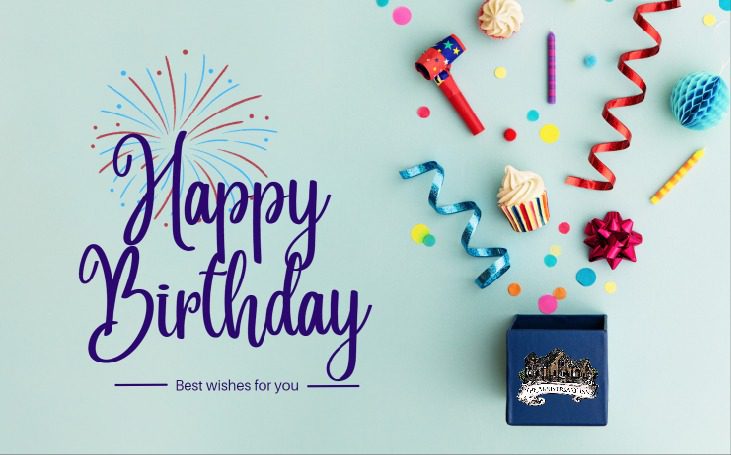 Special promotion codes for Anniversary and Birthday gifts will be emailed to you shortly before the dates you have given us. Be sure to sign up today so you don't miss out.
Other Suites You May Like
Maybe you are searching among the branches, for what only appears in the roots.
– Rumi
Love is like a tree, it grows of its own accord, it puts down deep roots into our whole being.
– Victor Hugo
Forests are home to over 80 percent of land animals and plants and cover 31 percent of the world's total land area. 
Disclaimer: The photos as well as the amenities and characteristics of the suite as described on this page (such as type of tub, size of television screen, bed, etc.) may vary from what is in your suite at the time of your stay due to repairs and updates. If you require a specific type of tub or TV screen or other room characteristics during your stay, please call us and verify this with us on the phone to verify that we will be able to accommodate your needs. Otherwise, no refunds or discounts after your stay can be given due to minor variations in suite layout or characteristics such as these.
BOISE, IDAHO
1575 South Lusk Place
Boise, ID 83706
208-387-4900
1-800-324-4152
INN KEEPER
Galen Bechtel
[email protected]