French Connection
5th South, Salt Lake City, Utah
Suite Details
Queen bed
43″ TV
Jetted tub with waterfall shower
DVD player

Full breakfast included

Sparkling cider included
Snacks, DVD's and other lovely options available.
Located on the third floor.
Mon Amour
"Le coeur a ses raisons que la raison ne connait point" (The heart has its reasons, which reason does not know.) The perfect date…an evening in the most romantic place on earth… Paris! Your trip to France includes a delicious breakfast while overlooking the Seine River and Pont Alexandre III, considered the most beautiful bridge in Paris.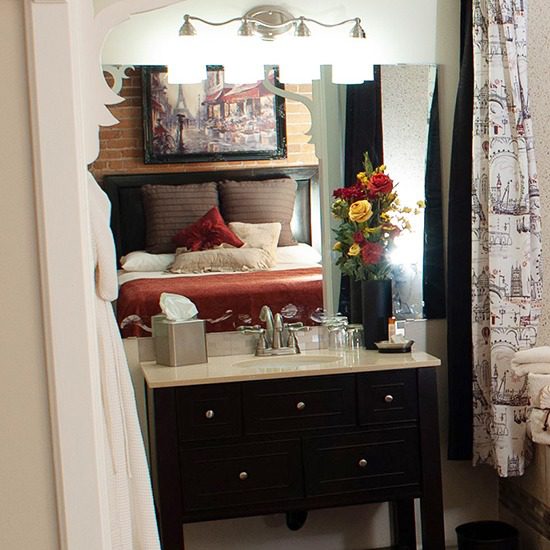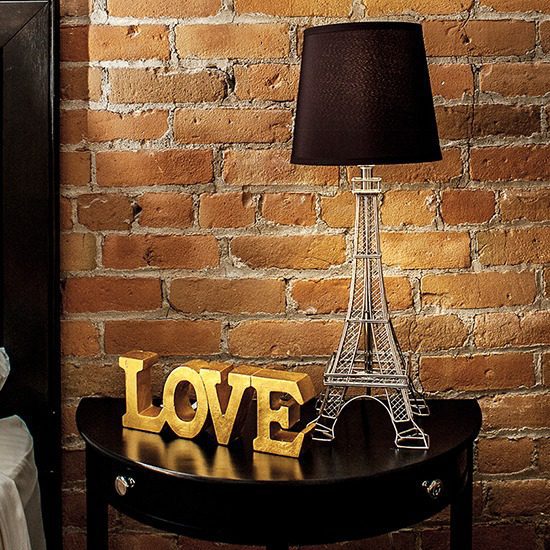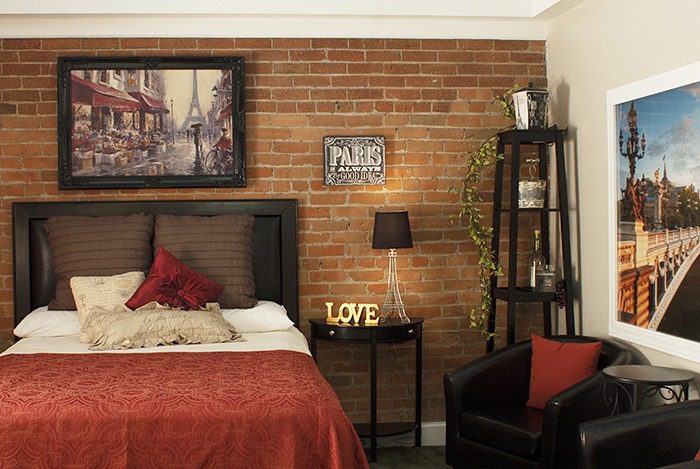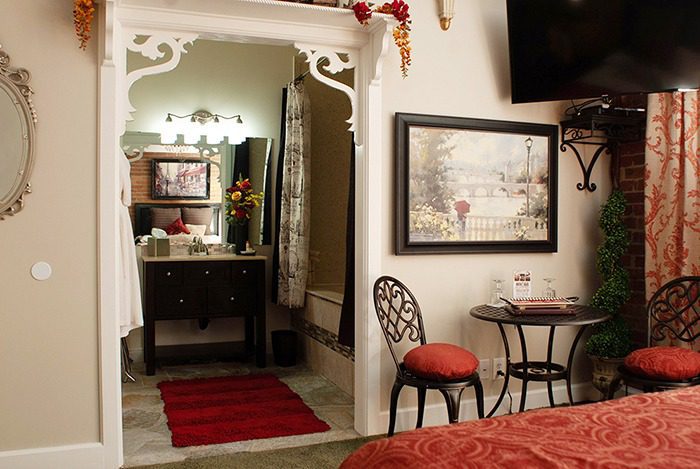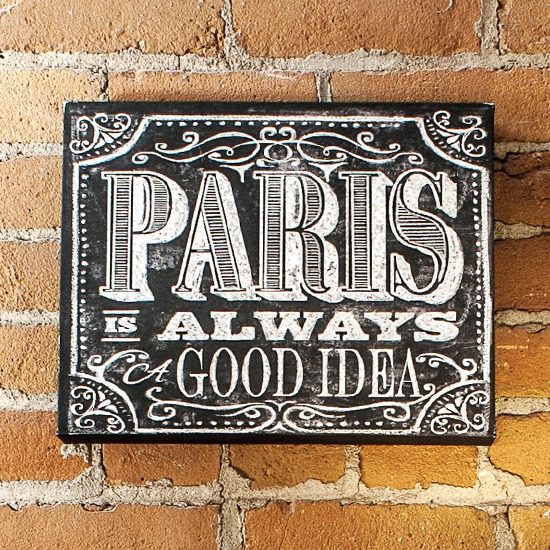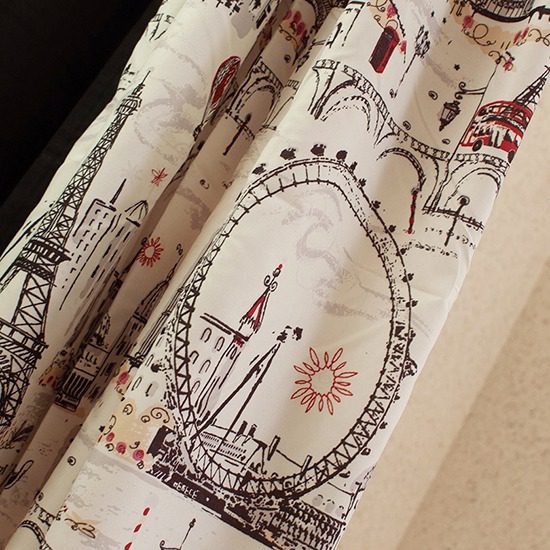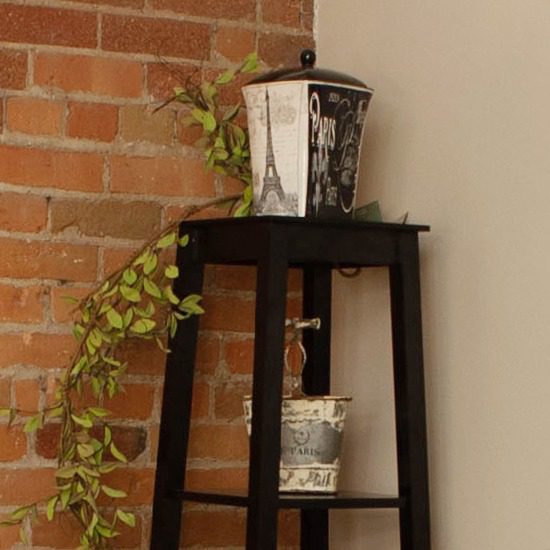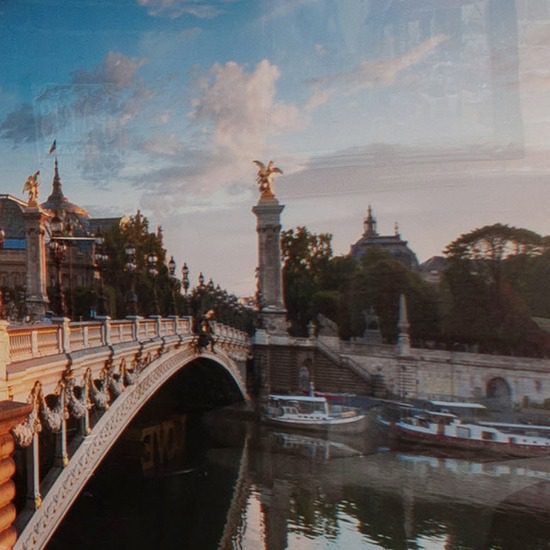 This has been our favorite suite at this location. We loved the décor, layout, colors and overall theme. Even the TRAX noise didn't bother us much as we felt we were transported to Paris. Kudos to the design team who came up with this suite.
Happy guests
Cinco De Mayo Ten year anniversary and my husband graduates grad school this morning from the University of Utah. Loved spending the night away from the littles (2, 3, 4 years old) and just having a playful night. Tub was huge. We stayed here ten years ago and are happy to make it back around.
Andre & Brianna Lastre
My mom bought me and my husband (who I married 28 hours ago) this so we could have a pre-honeymoon before heading to Greece. We love scheduling later breakfast and checking out at noon! Heck yes. Love the Paris theme, would love it to be a semi-regular ritual.
Happy guests
We spent our first night as a married couple. It made for a nice night together. It was a blast!!
Jason & Brianna
This is the third time we've stayed at the 5th S. location, and it ended up being our favorite room so far. We loved everything about the room. I wasn't sure what to expect, but you can tell there was no oversight in the thought and details that were put into this suite. We loved being transported to Paris for a quick overnight stay, and even the SLC trax running outside the room wasn't overly bothersome as it added to that big city feel. The exposed brick was beautiful, the tub was huge, and the bed was quite comfortable. We're looking forward to returning in the future.
World travelers
Join Our Email List
Sign up to join our email list and receive Anniversary Inn news and specials directly in your inbox. Sign up today!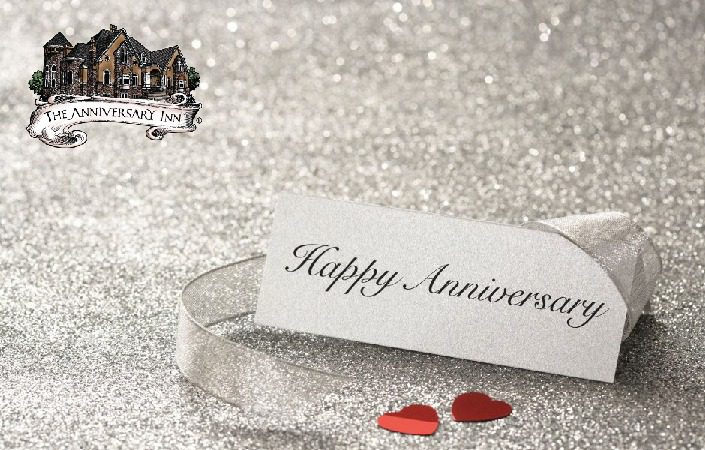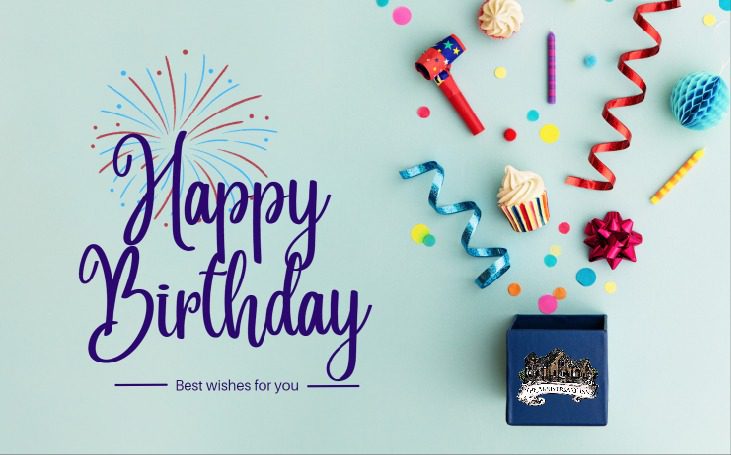 Special promotion codes for Anniversary and Birthday gifts will be emailed to you 1-4 weeks before the dates you have given us. Be sure to sign up today so you don't miss out.
Other Suites You May Like
Within the City of Love, any location with a view of the Eiffel Tour in the background, is a favorite spot to propose. The top locations include the Place du Trocadero, Avneue de Camoens, Pont de Bir Hakeim, Shangri-La Hotel Paris, and the Theatre de la Tour Eiffel.
Everything Sound Beautiful in French
"Back home in America, everyone said I didn't have any talent. They might be saying the same thing over here, but it sounds better in French."
— An American in Paris
There is nothing more romantic in Paris than taking an evening cruise on the Seine! With the breeze, shimmering lights from the famous French landmarks, to a romantic dinner, a Seine cruise is bound to bring you even closer to your loved one.
Disclaimer: The photos as well as the amenities and characteristics of the suite as described on this page (such as type of tub, size of television screen, bed, etc.) may vary from what is in your suite at the time of your stay due to repairs and updates. If you require a specific type of tub or TV screen or other room characteristics during your stay, please call us and verify this with us on the phone to verify that we will be able to accommodate your needs. Otherwise, no refunds or discounts after your stay can be given due to minor variations in suite layout or characteristics such as these.
SALT LAKE CITY
5TH SOUTH
460 South 1000 East
Salt Lake City, UT 84102
801-363-4900
1-800-324-4152
INN KEEPER
Kristen Blea
[email protected]