Mississippi Serenade
South Temple, Salt Lake City, Utah
Suite Details
King bed
40″ TV
Corner jetted tub with waterfall shower
DVD player
Full breakfast included
Sparkling cider included
Snacks, DVD's and other lovely options available.
Located on the lower level.
Stairs to tub.
Old Man River
Did Mark Twain stay here? If he had, he would have loved the bed set on a raft and the waterfall shower in the jetted tub in the adjoining bathroom. But, don't get the impression that you'll be roughing it in the Mississippi Serenade suite. Far from it. It's modern-day luxury with a touch of the 19th-century adventure in 'Huck Finn' style.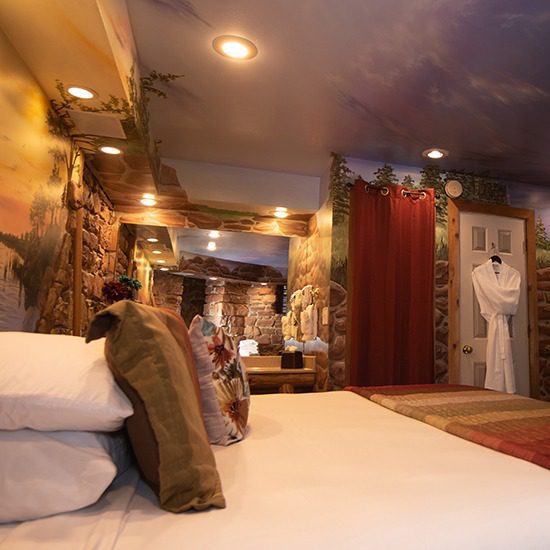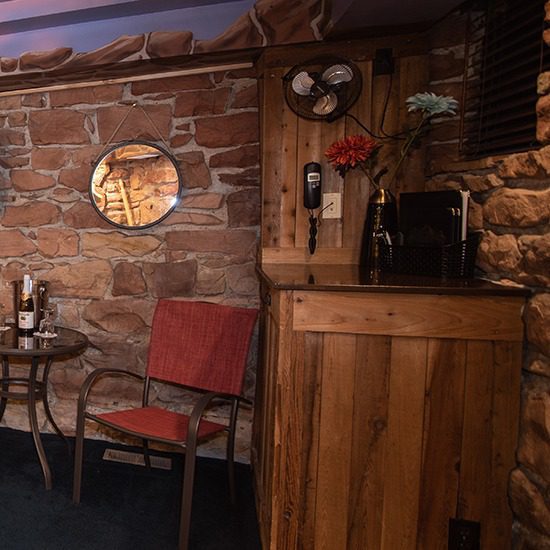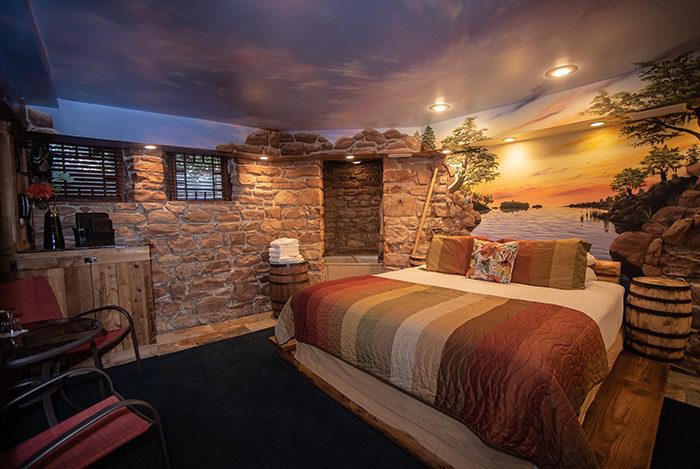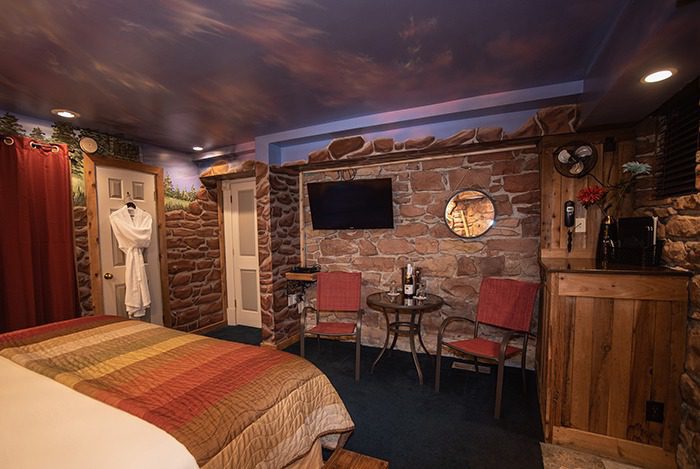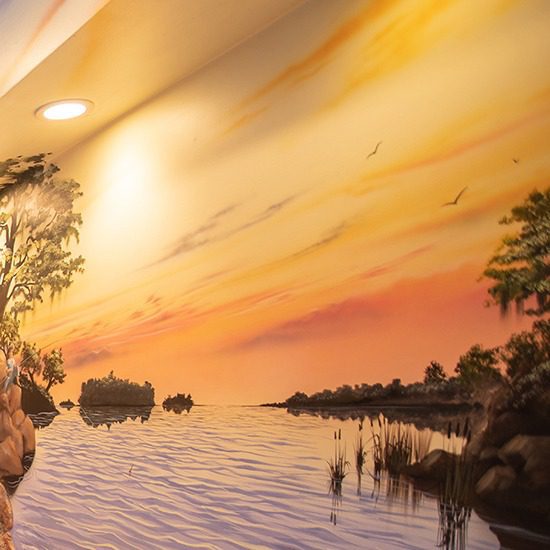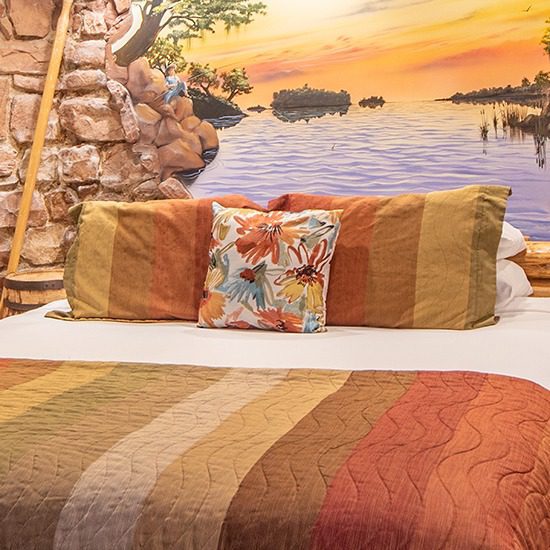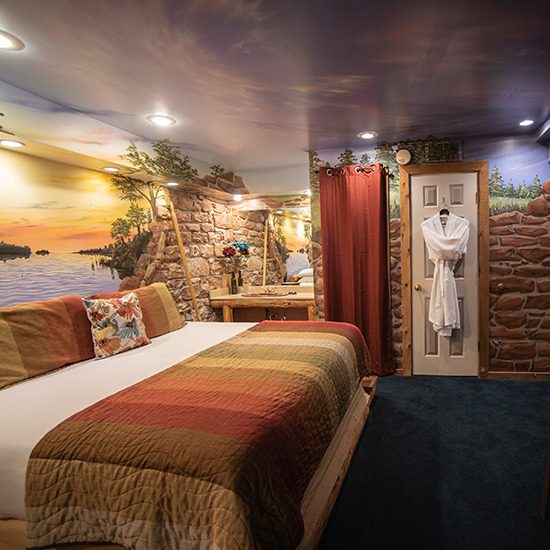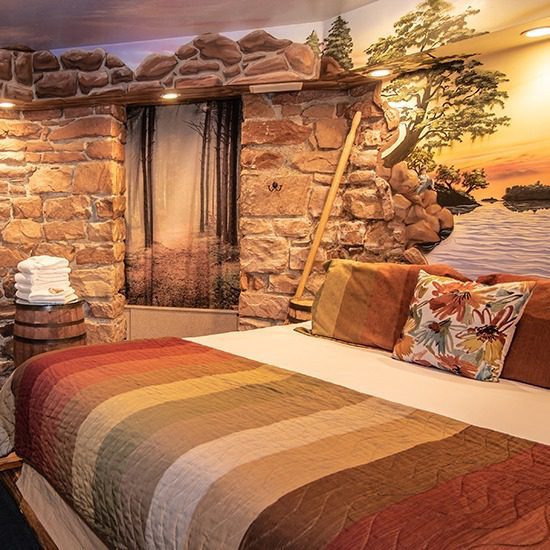 Loved every minute of our stay. The jetted bathtub was super relaxing for both us us. The waterfall shower was wonderful. We will be coming back soon.
Amee and Kevin
2020 was such a crazy year and we were so grateful to be able to come to the Anniversary Inn to get away and celebrate our birthdays and Valentine's day. It was such a wonderful experience and so relaxing. We absolutely loved the giant shower/jetted tub! The Anniversary Inn will always be the place we will go when we need a get away. The breakfast was the icing on top! It was so yummy! So excited to try new rooms in the future. Thank you Anniversary Inn!
The Lelenoas
We have never been in a more fun hotel/suite before. We are celebrating our third year of marriage. We decided to come here by both our parents telling us how fun the themed rooms are. We looked at the website and said "heck yeah," let's do it and go to something new and different to stay. We have enjoyed our stay. The room was more than our expectations. The bed was so cozy and the ceiling was so heavenly. The rock and pretty background was so relaxing as well. The best part was taking a break and enjoy time with each other. Highly recommend it to anyone. Definitely coming again soon! The bath bomb was very enjoyable.
The Greene's
We loved our stay here! It was nice to get away for our first anniversary! The room was so much more than we expected. We loved the jetted tub and waterfall. The breakfast brought to our door was delicious and felt so romantic. We will definitely be coming back for our future anniversaries! Thank you for a special and romantic stay!
The Leach's
My husband and I got a gift certificate for our wedding present to the Anniversary Inn and we decided to use it for Valentines day. We had the most relaxing romantic night. It was so nice to get away from life for a while and celebrate each other without interruptions. We had a relaxing beautiful time and the morning breakfast was delicious! Totally, will recommend the Anniversary Inn and will be coming back again. -xoxo
The Torgerson's
Join Our Email List
Sign up to join our email list and receive Anniversary Inn news and specials directly in your inbox. Sign up today!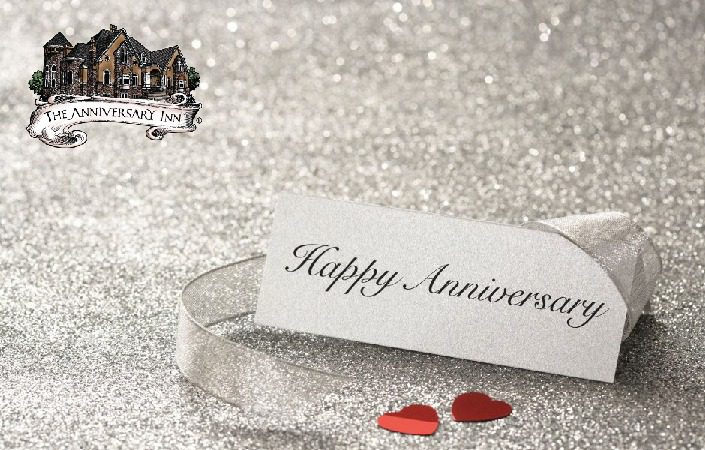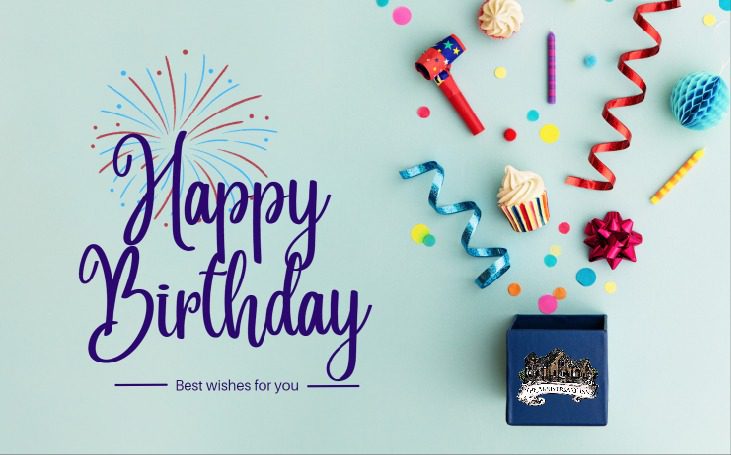 Special promotion codes for Anniversary and Birthday gifts will be emailed to you 1-4 weeks before the dates you have given us. Be sure to sign up today so you don't miss out.
Other Suites You May Like
Dancin' Through the Night
"Come back soon, with your old pal the moon, and we'll be dancing through the Mississippi Serenade."
— Mississippi Serenade by Greg Brown
Mississippi, The Great River
The word Mississippi itself comes from Misi zipi, the French rendering of the Anishinaabe name for the river, Misi-ziibi (Great River).
When measured from its traditional source at Lake Itasca, the Mississippi has a length of 2,340 miles. When measured from its longest stream source (most distant source from the sea), Brower's Spring in Montana, the source of the Missouri River, it has a length of 3,710 miles, making it the fourth longest river in the world after the Nile, Amazon and Yangtze.
Disclaimer: The photos as well as the amenities and characteristics of the suite as described on this page (such as type of tub, size of television screen, bed, etc.) may vary from what is in your suite at the time of your stay due to repairs and updates. If you require a specific type of tub or TV screen or other room characteristics during your stay, please call us and verify this with us on the phone to verify that we will be able to accommodate your needs. Otherwise, no refunds or discounts after your stay can be given due to minor variations in suite layout or characteristics such as these.
SALT LAKE CITY
SOUTH TEMPLE
678 East South Temple
Salt Lake City, UT 84102
801-363-4950
1-800-324-4152
INN KEEPER
Kristen Blea
[email protected]