French Canopy
Boise, Idaho
Suite Details
King-sized bed
49″ TV
Jetted tub with shower
Blue-ray player
Loveseat
Fireplace (turned off from May 1 – October 15)
Full breakfast included
Sparkling cider included
Snacks, DVD's and other lovely options available.
Located on the bottom floor.
A Whole New World
It is time to relax, for time stands still in our Paris themed suite. BIENVENUE to PARIS. It is time to step into complete relaxation. This is the time for you and your significant other to truly connect, unwind and explore each other while imagining being in the romantic city of Paris. This beautiful room is just what the name implies using French charm and decorative details and a king sized wrought iron bed with romantic draping cascading above you to send you on a dreamy journey. Drift into timeless comfort in this suite with both a fireplace, oversized jetted tub and an elegant shower that falls from the ceiling. The time is now to experience the romance of Paris with your love and bring more love into your relationship.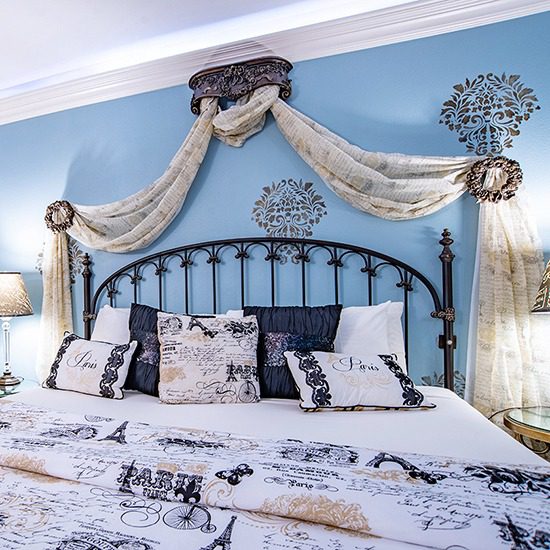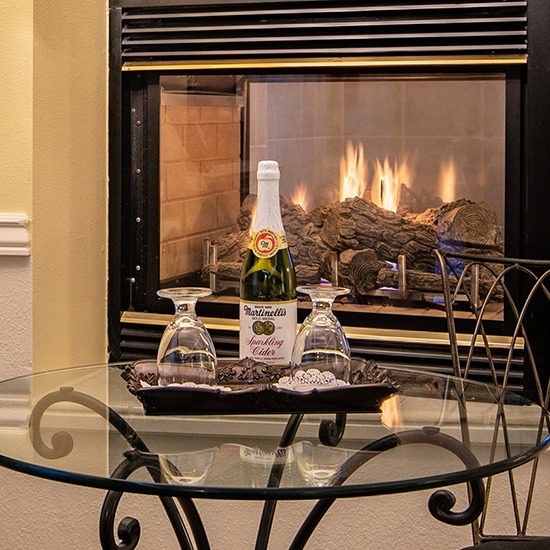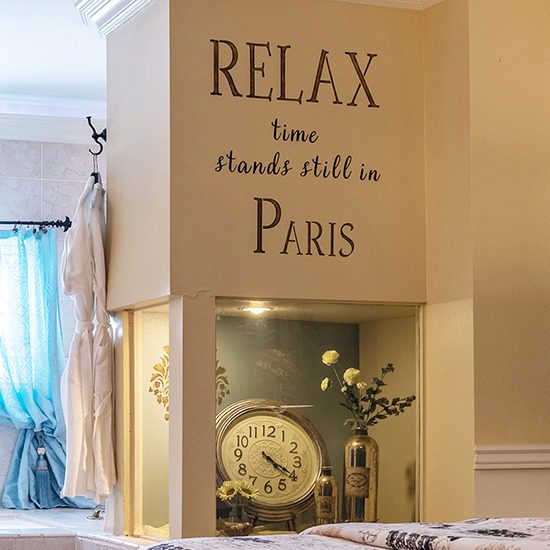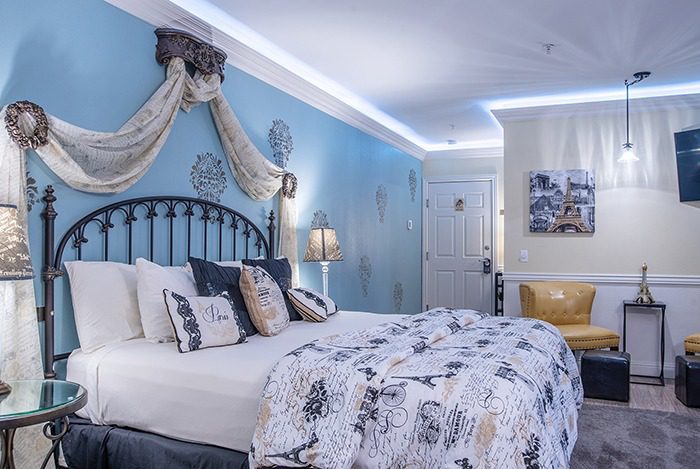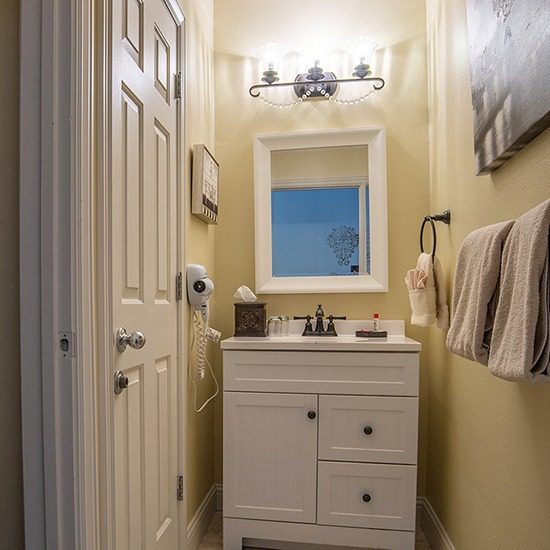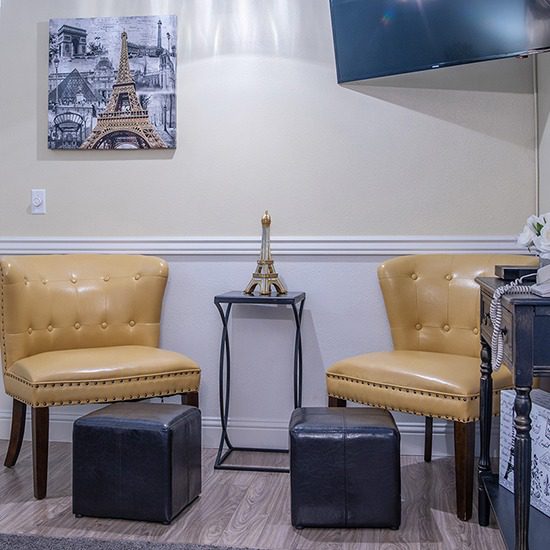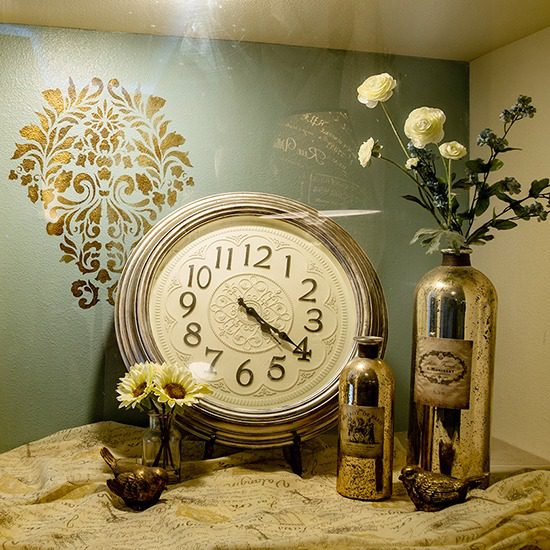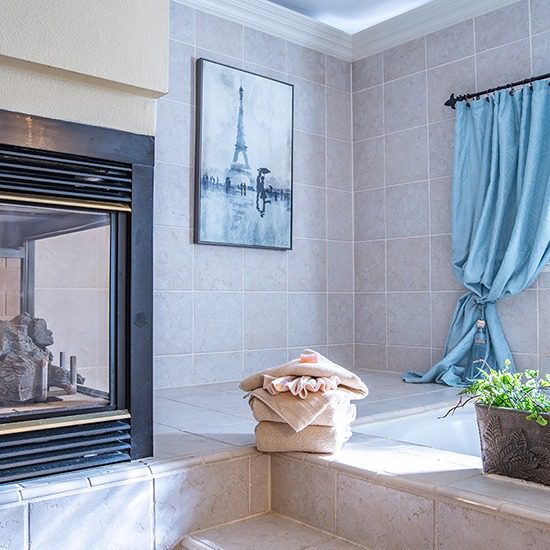 Our first stay and we are hooked! Celebrating ten years together (married a little over six years) & our birthdays are both next week. This was the getaway we needed desperately! We will be back to check out another suite soon!
Chris & Corinne
I surprised my girlfriend with the beautiful getaway and she immediately fell in love. Thank you all for treating us so well, we will be back.
Couple in Love
Thank you so much for this much deserving break from cancer. It was so relaxing here and made me forget everything but my love, my wife! This was truly a beautiful night with the love of my life. We celebrated our 30th wedding anniversary and my 55th birthday. We will soon be thrown into chaos and frustration with my husband's cancer. This was the break we needed. God bless and thank you for this cherished memory.
Larann & Richard
My husband and I came to celebrate our 20th Valentine's Day. We are highschool sweethearts. When we got married, we were very young and didn't have much. Almost 20 years later, we can afford to stay in amazing suites like this one. We were both blown away when we walked in. Our favorite part of this room (our first of future stays) was the shower. Enjoy your stay, we sure did.
Homer & Margie
Our first Valentine's together was perfect, celebrated in this room! All the details, luxury, and relaxation. Could not have been any better.
B & M
Join Our Email List
Sign up to join our email list and receive Anniversary Inn news and specials directly in your inbox. Sign up today!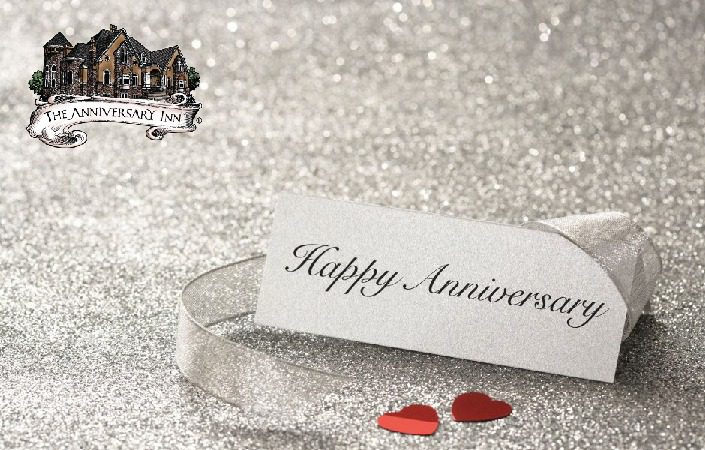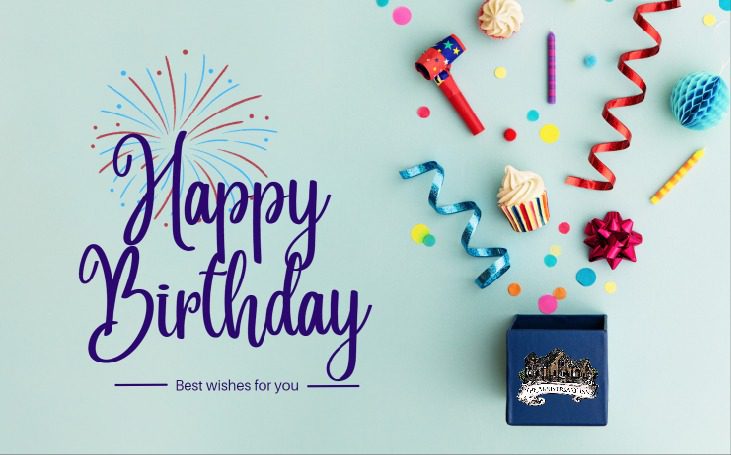 Special promotion codes for Anniversary and Birthday gifts will be emailed to you 1-4 weeks before the dates you have given us. Be sure to sign up today so you don't miss out.
Other Suites You May Like
What could be more romantic than a bridge lined with padlocks that are engraved with the names of lovers? The locks started springing up in 2008, when tourists took to locking in their love along the Pont des Arts, a pedestrian bridge in Paris that crosses the Seine. However, a part of the bridge collapsed under the locks' weight in 2014, prompting the city to launch the social media campaign #lovewithoutlocks. In June 2015, the city started cutting away the padlocks. 
There are only two places in the world where we can live happy—at home and in Paris.
― Ernest Hemingway
Je t'aime passionnément – I love you passionately.
Je t'aime à la folie – I love you like crazy.
Je t'aime d'amour – I love you with true love. 
Disclaimer: The photos as well as the amenities and characteristics of the suite as described on this page (such as type of tub, size of television screen, bed, etc.) may vary from what is in your suite at the time of your stay due to repairs and updates. If you require a specific type of tub or TV screen or other room characteristics during your stay, please call us and verify this with us on the phone to verify that we will be able to accommodate your needs. Otherwise, no refunds or discounts after your stay can be given due to minor variations in suite layout or characteristics such as these.
BOISE, IDAHO
1575 South Lusk Place
Boise, ID 83706
208-387-4900
1-800-324-4152
INN KEEPER
Galen Bechtel
[email protected]