Oregon Trail
Boise, Idaho
Suite Details
Queen-sized bed in a covered wagon
45″ TV
Corner jetted tub
Blue-ray player
Full breakfast included
Sparkling cider included
Snacks, DVD's and other lovely options available.
Located on the bottom floor.
Out on the Prarie
Experience some of the Old West without all the hard work in the Oregon Trail suite. All cowboys should take a load off by soaking in a jetted tub that fills from an old barrel – just don't let the swinging doors hit you on the behind! The night just wouldn't be authentic without putting your arm around your sweetheart as you drift off to sleep under the stars in your own queen-sized covered wagon. Just don't expect to wake with the sun…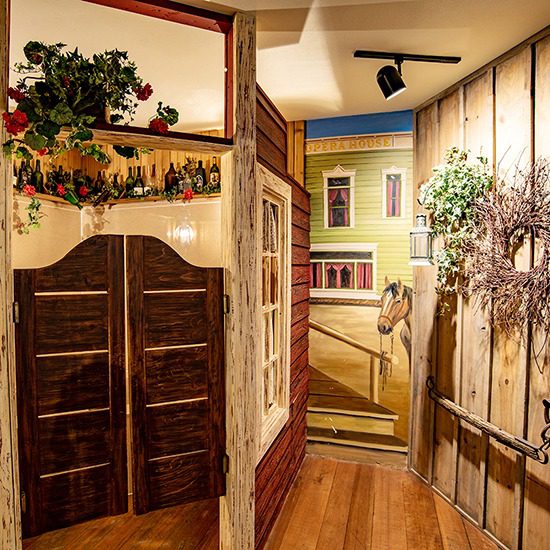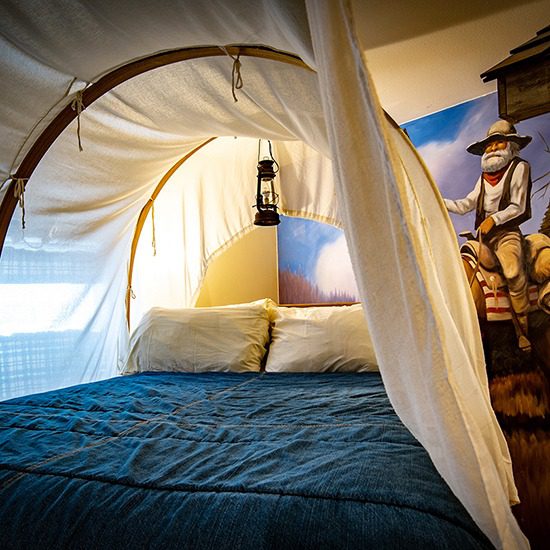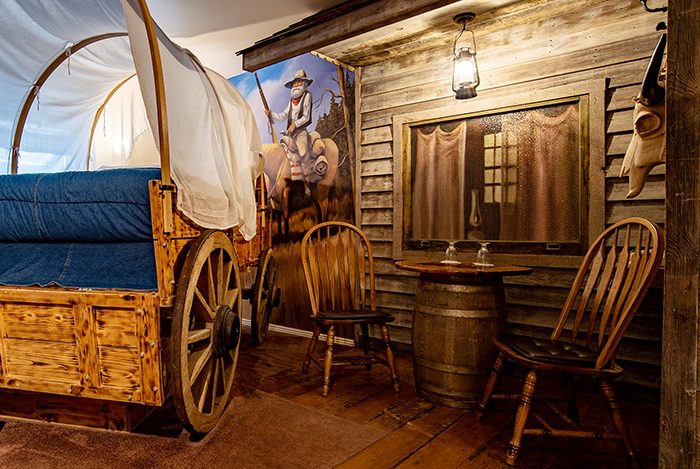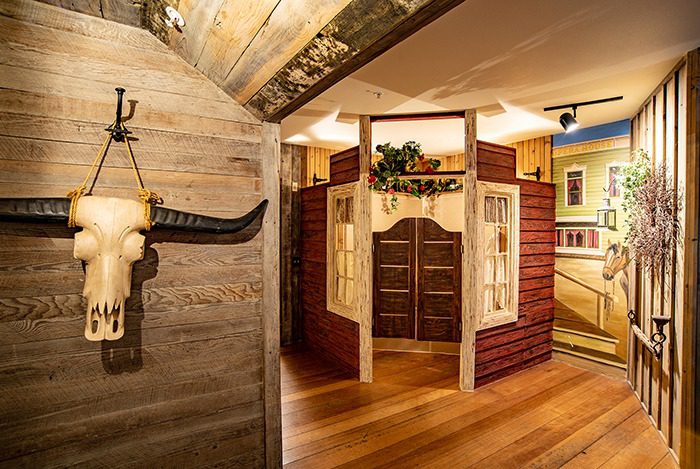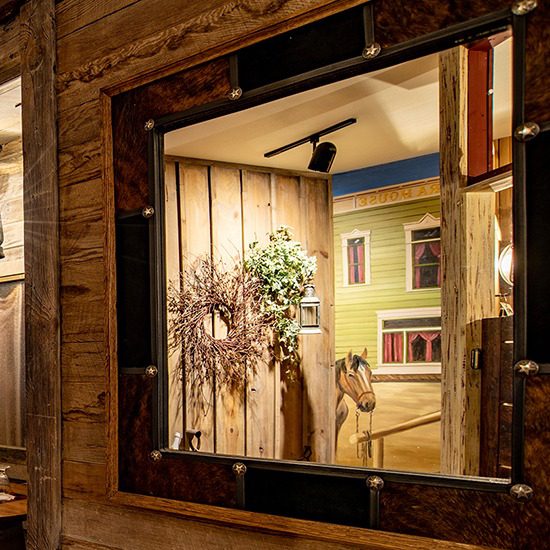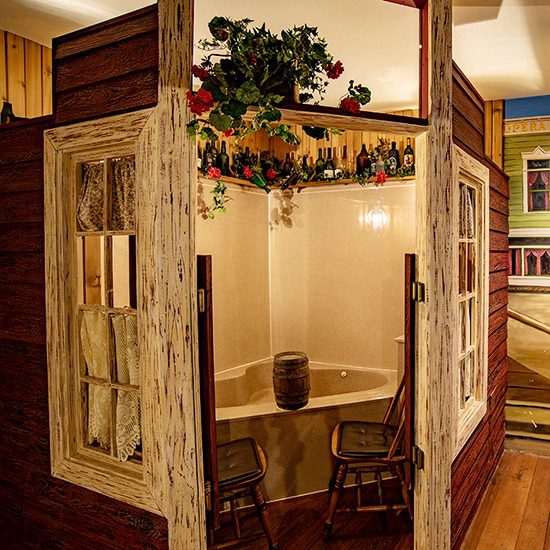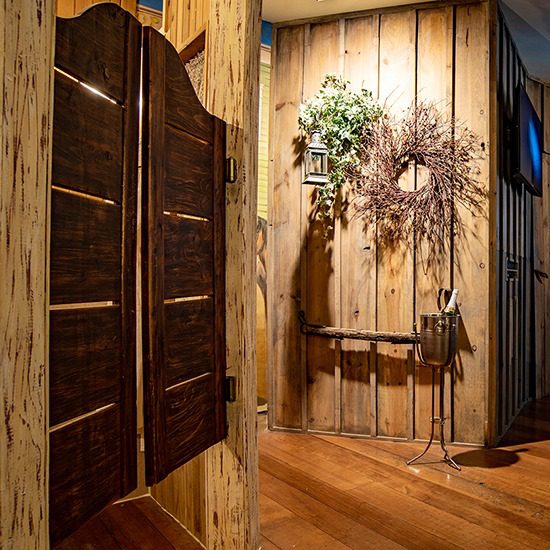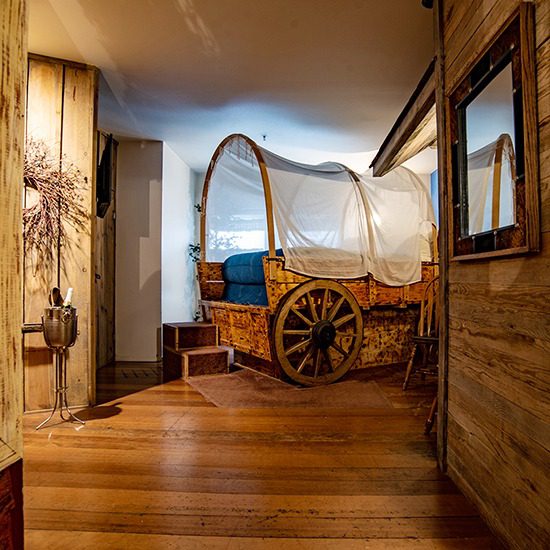 Needed a night out. Booked a room same day and were welcomed and taken care of–great night of relaxation! After 16 years of marriage, still love some adventure! Close to home and no snakes in the bed. Thank you.
Angela & Joe Rictor
We thoroughly enjoyed our stay—what a fun getaway! The covered wagon really felt like a "getaway from life" experience. Breakfast was amazing and really was a great start to the day!
Gooding
A perfect evening for our 24th wedding anniversary! Such a relaxing time when life is so busy! Thank you for this special place and your effort to make it special for us! God bless you all!
Leland & Sandra Smucker
from Mt. Vernon, OR
My husband and I came for our babymoon! Although it was hard to leave our first child home with my parents, it was totally worth it! We love this room and the Boise area!
M & C
Came here to surprise my fiancé. We loved the rustic feel and décor. Our favorite part was the tub and waterfall shower. Will be coming again soon!
Emily & Houston Bright
Join Our Email List
Sign up to join our email list and receive Anniversary Inn news and specials directly in your inbox. Sign up today!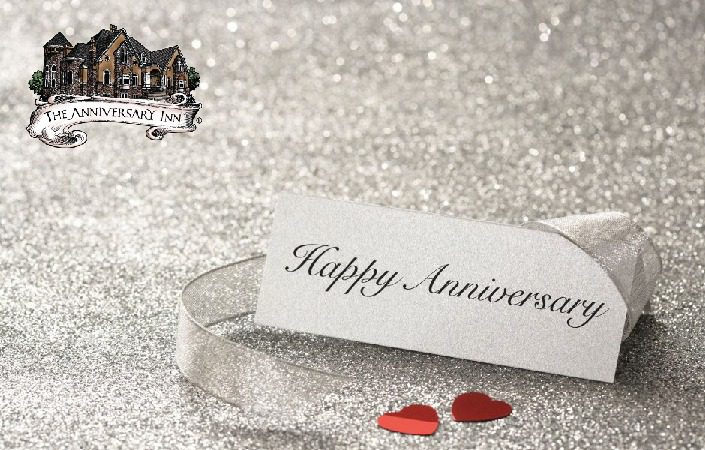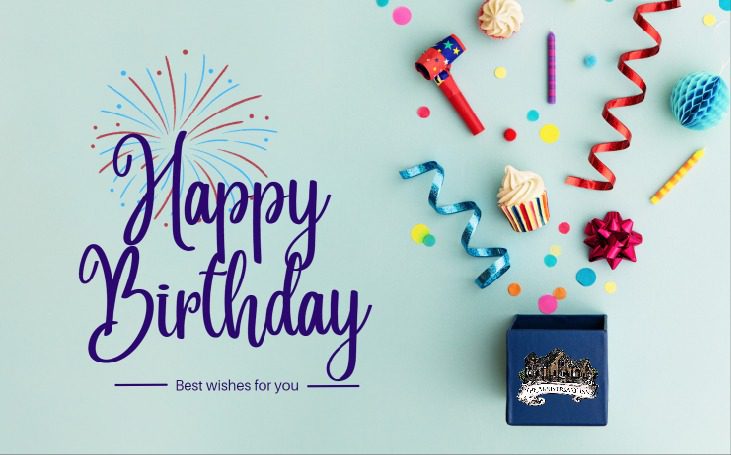 Special promotion codes for Anniversary and Birthday gifts will be emailed to you 1-4 weeks before the dates you have given us. Be sure to sign up today so you don't miss out.
Other Suites You May Like
Love is shown more in deeds than in words.
― Saint Ignatius
There is no secret so close as that between a rider and his horse.
― Robert Smith Surtees
There's no one I'd rather walk these trails with than you.
Disclaimer: The photos as well as the amenities and characteristics of the suite as described on this page (such as type of tub, size of television screen, bed, etc.) may vary from what is in your suite at the time of your stay due to repairs and updates. If you require a specific type of tub or TV screen or other room characteristics during your stay, please call us and verify this with us on the phone to verify that we will be able to accommodate your needs. Otherwise, no refunds or discounts after your stay can be given due to minor variations in suite layout or characteristics such as these.
BOISE, IDAHO
1575 South Lusk Place
Boise, ID 83706
208-387-4900
1-800-324-4152
INN KEEPER
Galen Bechtel
[email protected]