Biker Road House
Boise, Idaho
Suite Details
84″ round queen-sized bed
45″ TV
Jetted tub
Separate standard tub with shower
Blue-ray player
Poker table
Dart board
Full breakfast included
Sparkling cider included
Snacks, DVD's and other lovely options available.
Located on the main floor.
Handicap Accessible – ADA Approved
Love On Wheels
Welcome to a Harley lover's paradise! Cruise down Route 66 on the soft tail Harley. Stop in to enjoy a game of cards or a rousing game of darts. Enjoy your round leather bound bed. You may never want to leave this room!
(Once inside the tour, click and drag your mouse to look around, or click on the circles to move around the suite.)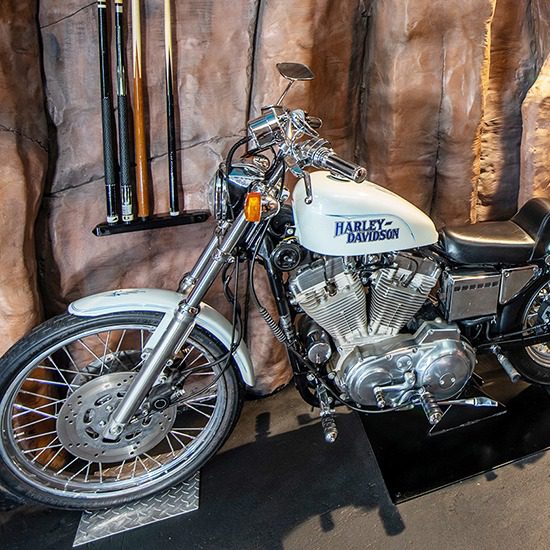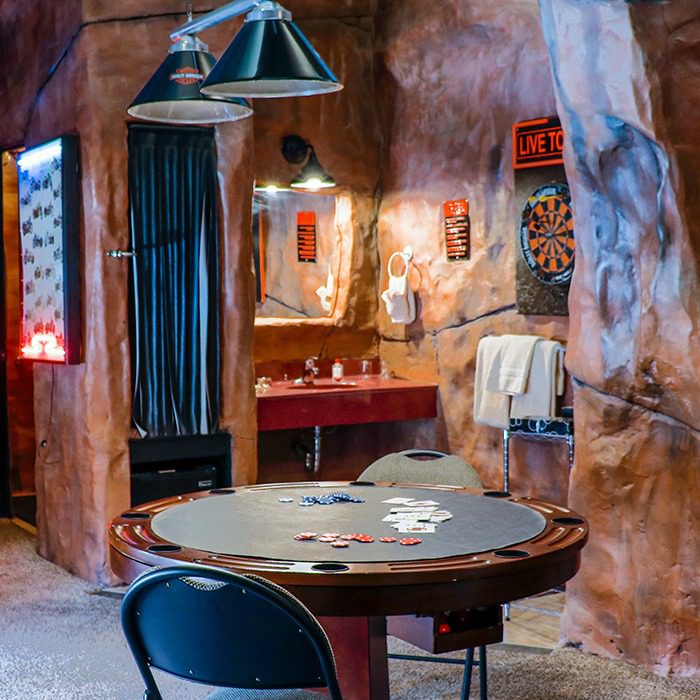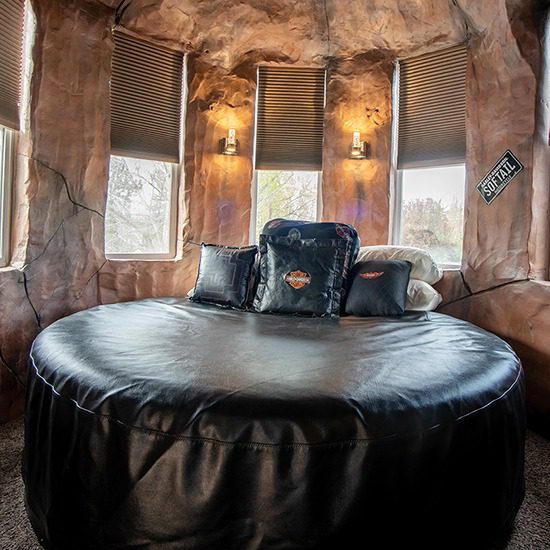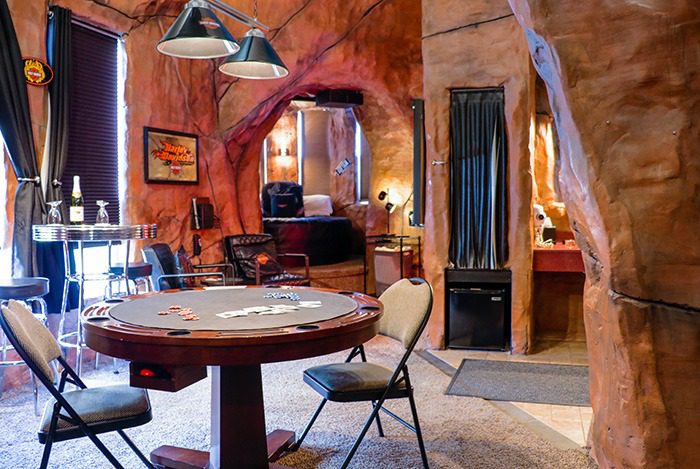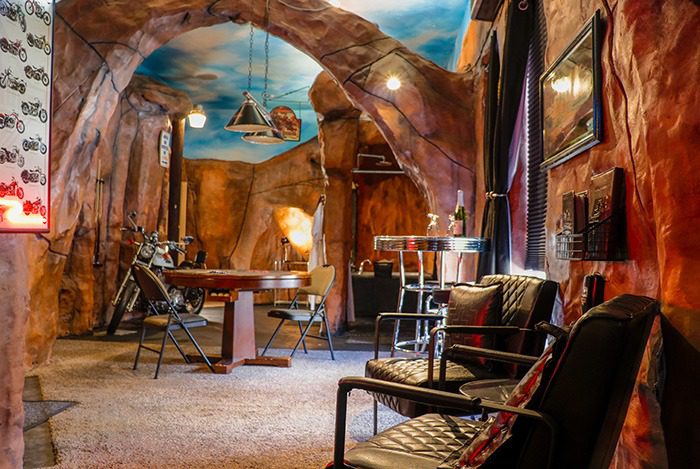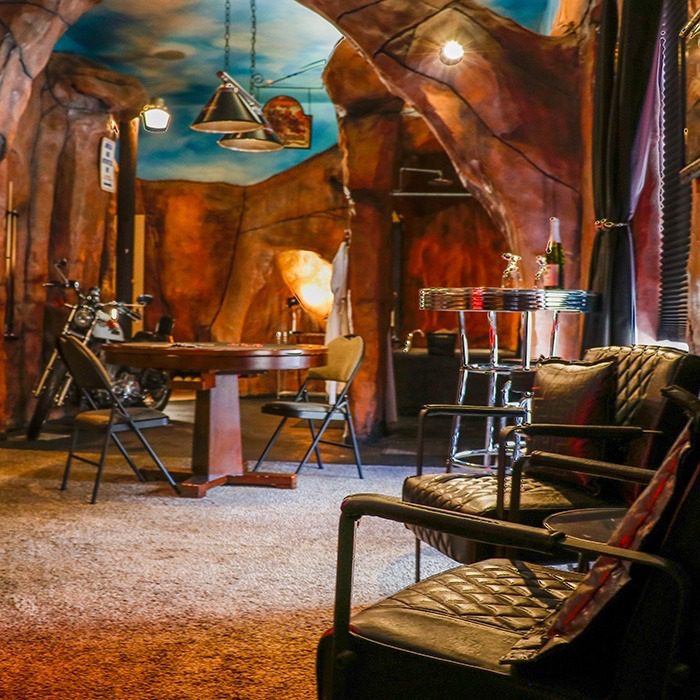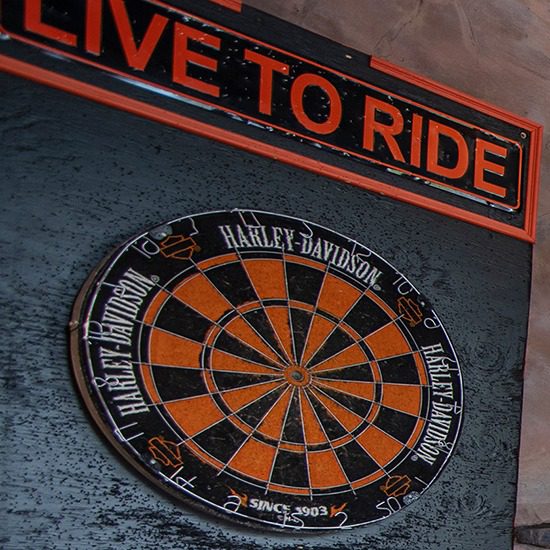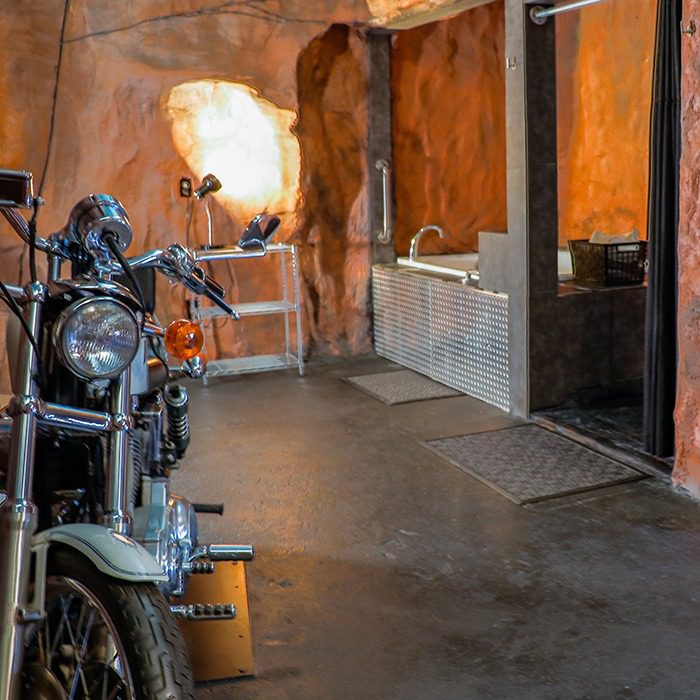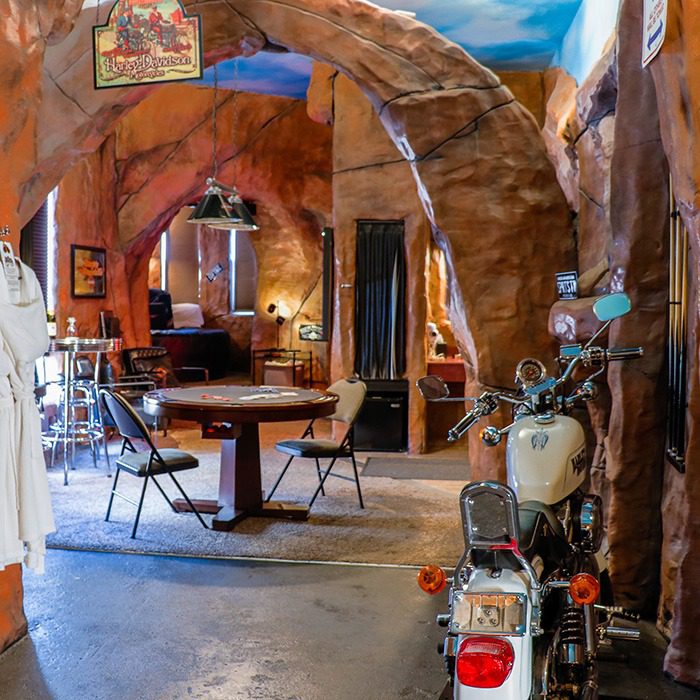 My husband and I decided last year (our fist anniversary) that we would spend our anniversary here every year and we love it here!!
Fantastic Fans
Much needed time away with the hubs! Room was fun and had some great laughs! Always take time for one another. In the end, only thing that matters is the love you shared with others!
Brandon and Kathy
We stayed here just for fun and a night away from the kids. It was really great. Cards, darts and the tub was perfect. We will definitely be back.
T & V
After a long trip from Utah, me and my fiancée hit real bad construction and we could not get through to get checked in. The staff helped guide us through construction that alone made the trip up here very worth it. Both the staff and the room was amazing. Would definitely make the trip again hopefully without construction. Poker table and dart board was amazing! I think this room was made 10x better than the Biker Roadhouse in Logan, which was pretty cool too.
Biker Fans
We came for a good laugh but were not expecting to be so cozy and to feel so at home. The bed was so much more comfortable than we imagined! What a magical place. Definitely recommend the spa package from the front desk, it smelled so yummy! Always remember, there is nothing more important than love and communication. Don't ever forget why you chose your person! XOXO
Mr. & Mrs. Large
Join Our Email List
Sign up to join our email list and receive Anniversary Inn news and specials directly in your inbox. Sign up today!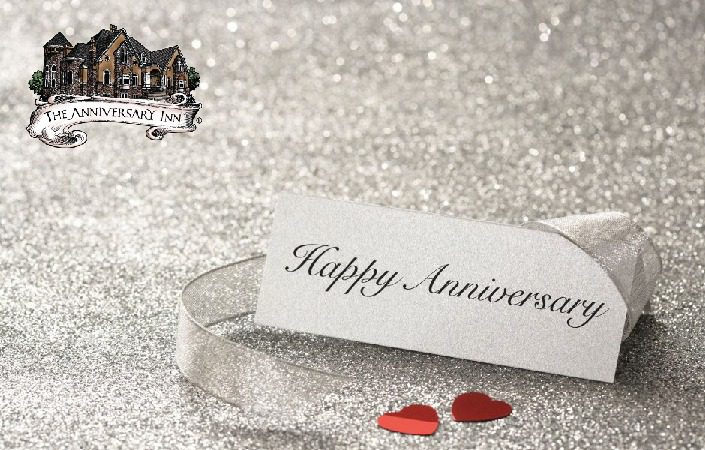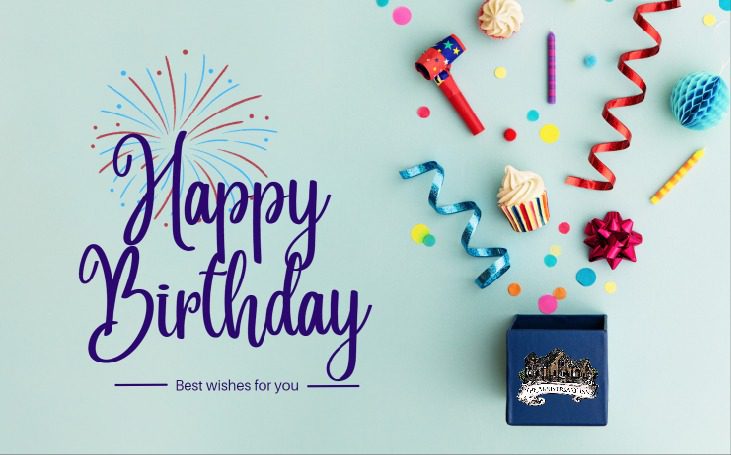 Special promotion codes for Anniversary and Birthday gifts will be emailed to you 1-4 weeks before the dates you have given us. Be sure to sign up today so you don't miss out.
Other Suites You May Like
She hugged me tight, burying her face in my back and the longer I drove, the tighter she held. And though her eyes were closed, she was smiling. I could just tell.
― Atticus
"Life is a highway
I wanna ride it all night long
If you're goin' my way
Well, I wanna drive it all night long."
― Tom Cochrane
The first Sturgis Motorcycle Rally took place on August 14, 1938.
Disclaimer: The photos as well as the amenities and characteristics of the suite as described on this page (such as type of tub, size of television screen, bed, etc.) may vary from what is in your suite at the time of your stay due to repairs and updates. If you require a specific type of tub or TV screen or other room characteristics during your stay, please call us and verify this with us on the phone to verify that we will be able to accommodate your needs. Otherwise, no refunds or discounts after your stay can be given due to minor variations in suite layout or characteristics such as these.
BOISE, IDAHO
1575 South Lusk Place
Boise, ID 83706
208-387-4900
1-800-324-4152
INN KEEPER
Galen Bechtel
[email protected]