Suite Details
King-sized bed
56″ TV
Jetted tub with shower

Blue-ray player

Full Breakfast Included

Sparkling Cider Included
Snacks, DVD's and other lovely options available.
Located on the bottom floor.
Out on the Boardwalk
Welcome to Ocean Side. Imagine – Listening to the calming crash of waves against the dock and feel your cares rush out with the tide. It's time to soak in the gentle waters of your oversized jetted tub and reconnect with the things that are most important. Refresh your love together as you take in the fresh salty air and the rejuvenating ocean breezes, watching seagulls soar in the distance. Time together is all that matters now. Sleep gently and look forward to a renewed splash for life. Relax and Enjoy.
(Once inside the tour, click and drag your mouse to look around, or click on the circles to move around the suite.)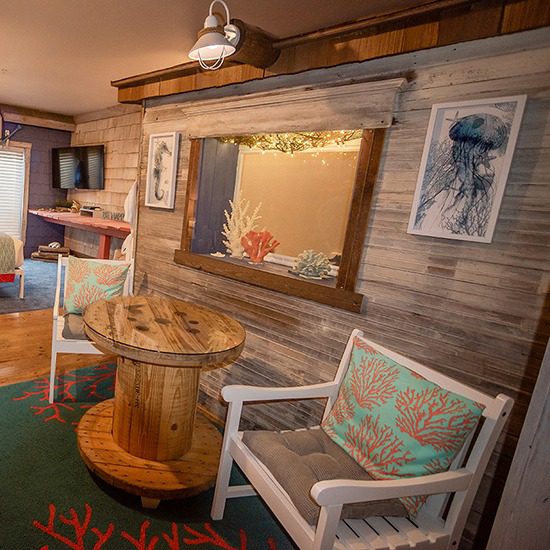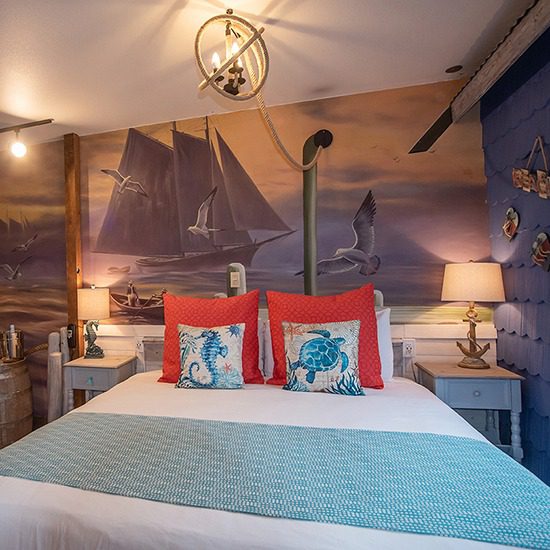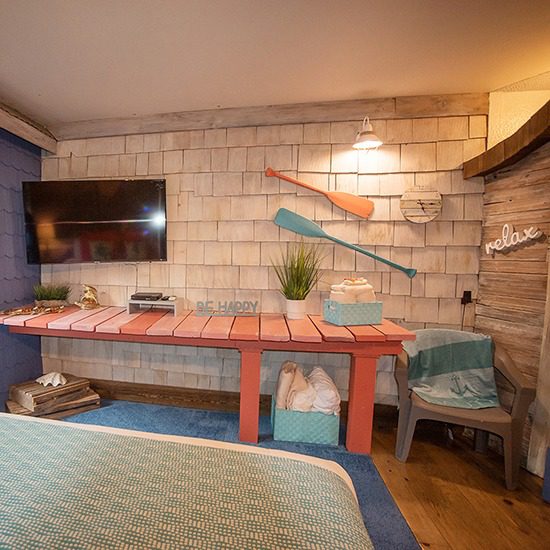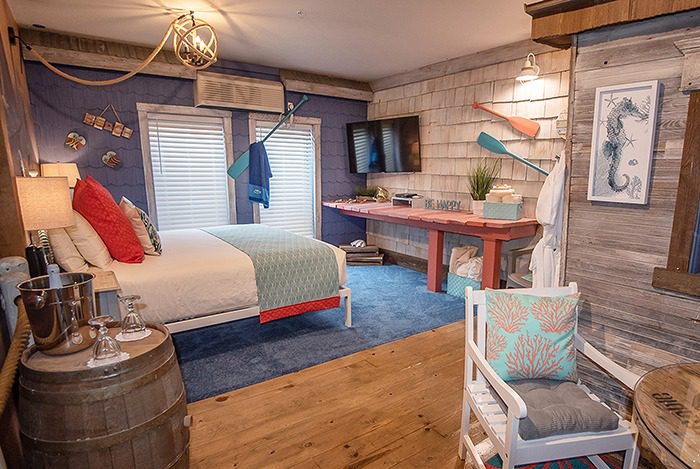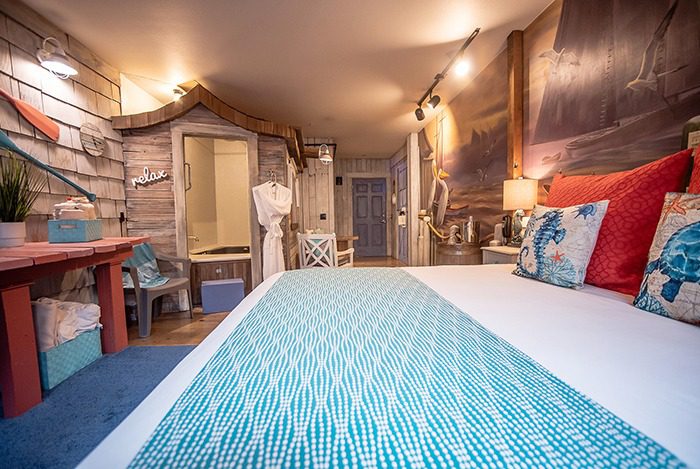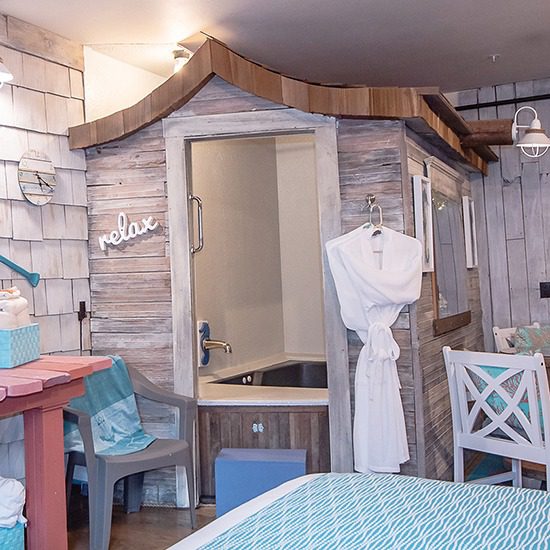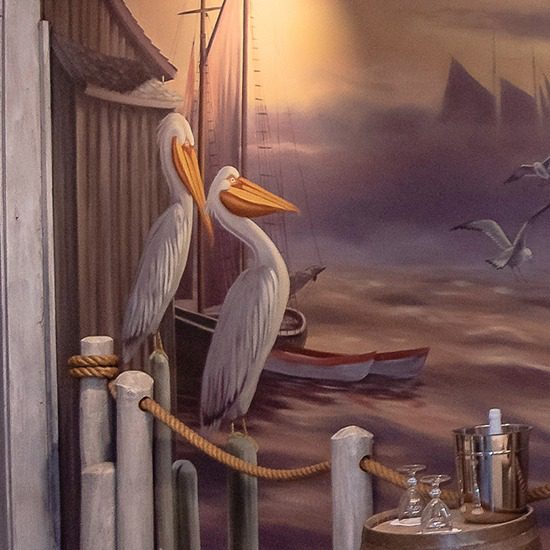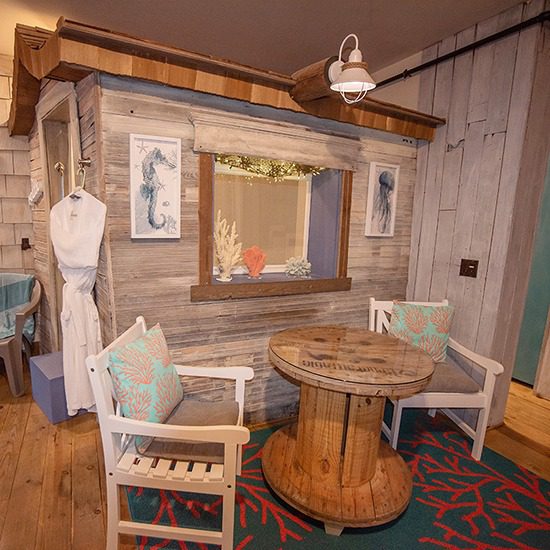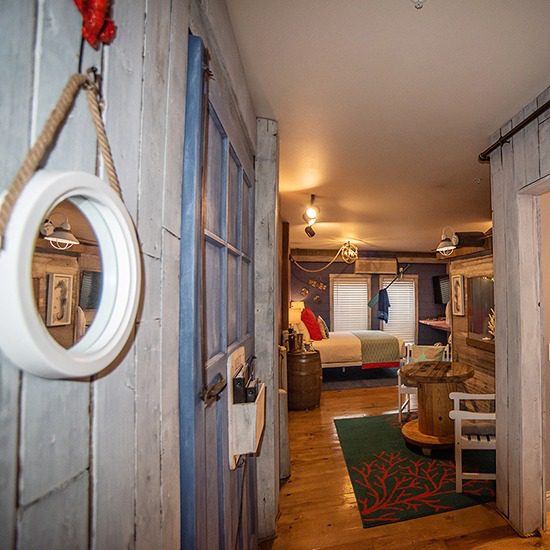 Last night/today was a birthday/Valentine's day celebration and it was the best celebration I've had so far. To say I was blessed with my husband would be an understatement. I could never have seen how beautiful my future with Justin would be, or how beachy it would be! It even SMELLS like a beach house! Thank you!
Jean Hunt
Very relaxing and comfortable atmosphere. Enjoyed my stay here. The décor makes it fun and even more special for me and my significant other. We enjoyed ourselves and felt very relaxed.
Kim & Geoff
Good times. 33 years later we still enjoy being by ourselves. Kids, house, and grandkids, we have it all, but to still want time alone means everything.
Dale & Monique
Our stay here was nothing short of magical! Having time to relax, rest, take as many baths as possible was so, so amazing! We have grown so much in love and laughter thanks to this beautiful place. We loved our first stay at an Anniversary Inn here in Boise and we will be sure to come again.
Lilliah & Jacob Jenkins
My husband and I just now got to celebrate our 43rd anniversary. I got to reconnect. This room was awesome and we loved the being here. The way and the smell of the room was great. Thank you for having a place like this around.
Dave & Darla
Join Our Email List
Sign up to join our email list and receive Anniversary Inn news and specials directly in your inbox. Sign up today!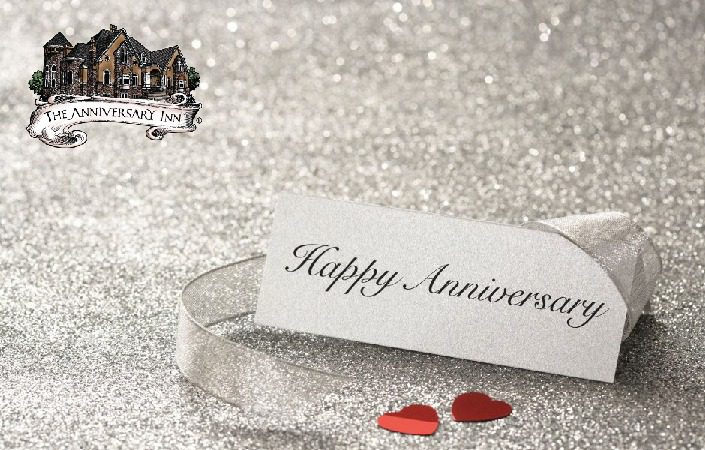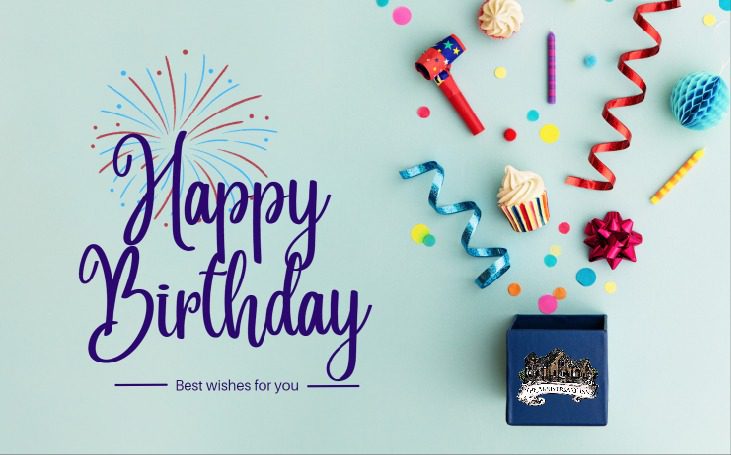 Special promotion codes for Anniversary and Birthday gifts will be emailed to you 1-4 weeks before the dates you have given us. Be sure to sign up today so you don't miss out.
Other Suites You May Like
About 94 percent of the earth's wildlife is found in the ocean.
Five percent of the land belonging to the United States is surrounded by the ocean.
Each morning seahorse couples dance together for several minutes before they part ways for the day. During the dance, they entwine their tails, change color and promenade along together. It's thought that this dance keeps them in touch with their partner. 
"Because there's nothing more beautiful than the way the ocean refuses to stop kissing the shoreline, no matter how many times it's sent away."
― Sarah Kay
Disclaimer: The photos as well as the amenities and characteristics of the suite as described on this page (such as type of tub, size of television screen, bed, etc.) may vary from what is in your suite at the time of your stay due to repairs and updates. If you require a specific type of tub or TV screen or other room characteristics during your stay, please call us and verify this with us on the phone to verify that we will be able to accommodate your needs. Otherwise, no refunds or discounts after your stay can be given due to minor variations in suite layout or characteristics such as these.
BOISE, IDAHO
1575 South Lusk Place
Boise, ID 83706
208-387-4900
1-800-324-4152
INN KEEPER
Galen Bechtel
[email protected]