Country Garden
(Suite #20)
Boise, Idaho
Country Garden
(Suite #20)
Suite Details
84″ round queen-sized bed inside of gazebo
46″ TV
Jetted tub with shower
Blu-ray player
Decorative fireplace
Twin cushioned rocking chairs
Full breakfast included
Sparkling cider included
Snacks, DVD's and other lovely options available.
Located on the main floor.
Secret Garden
Have you ever been in a garden so beautiful you felt like you could just lay there in the warm sun and take in the beauty of it all forever? Welcome to the Country Garden. A place far away that greets you with a welcoming queen-sized gazebo bed, a river stone wall that encases a jetted tub, and gentle flowers that greet you on every wall. Enjoy a complimentary DVD on the 46″ TV. Share your complimentary breakfast on your indoor patio, and enjoy the scenery, you are certain to be whisked away – and may never want to return to the outside world again!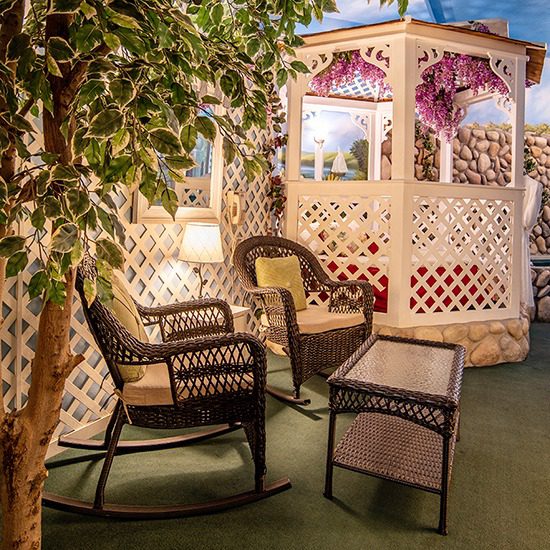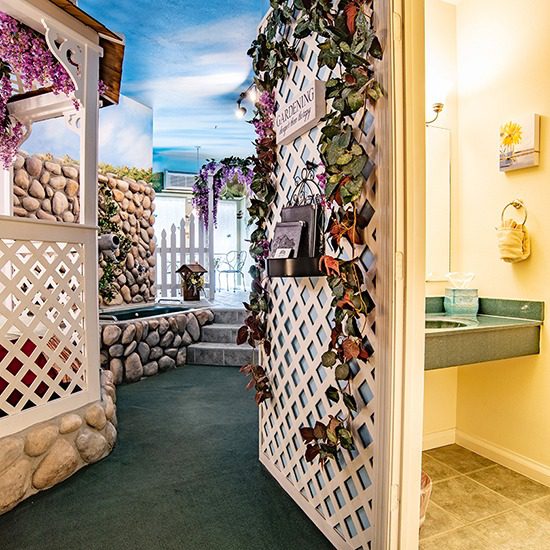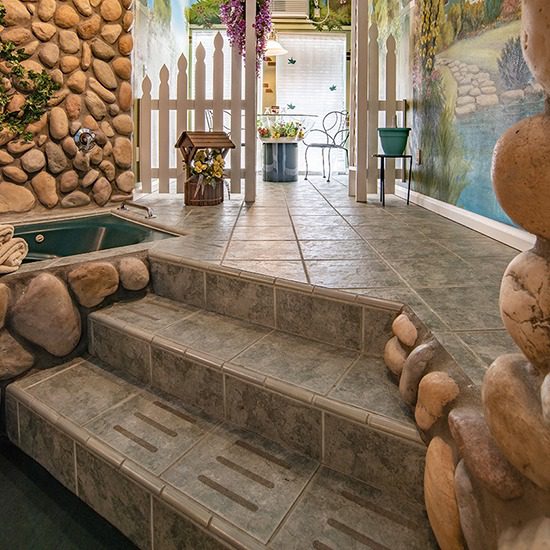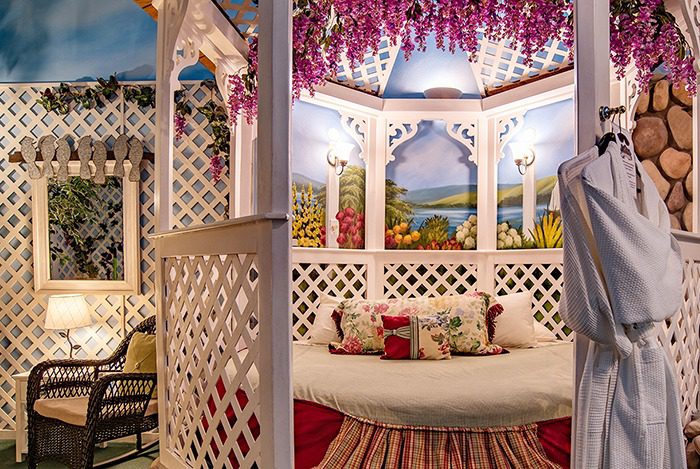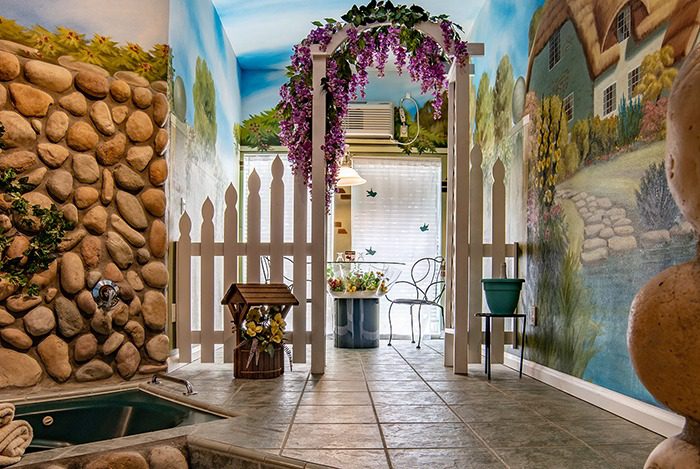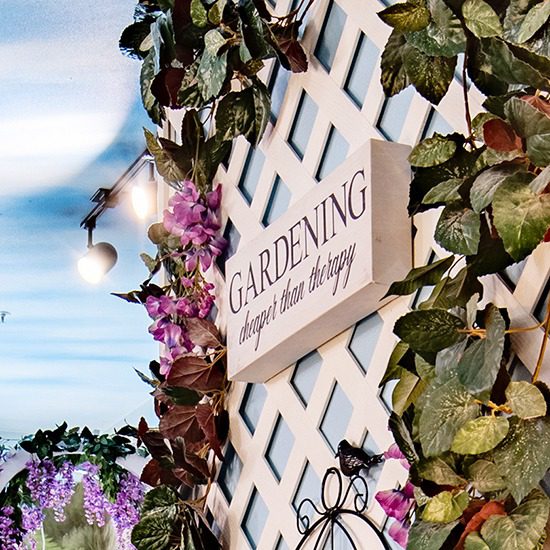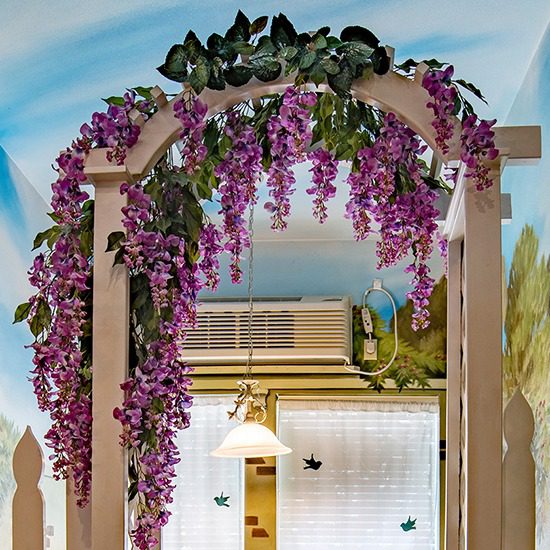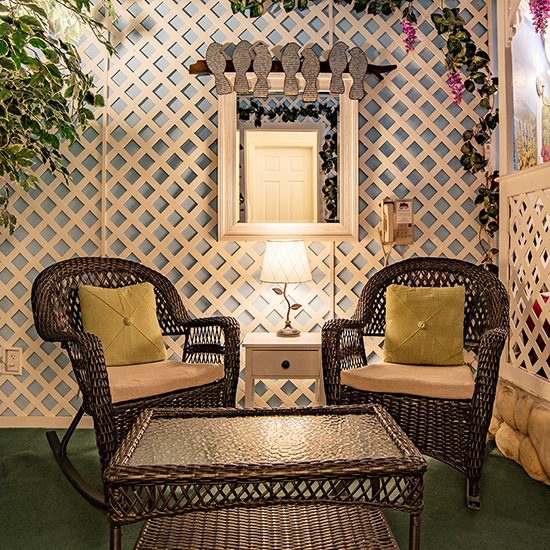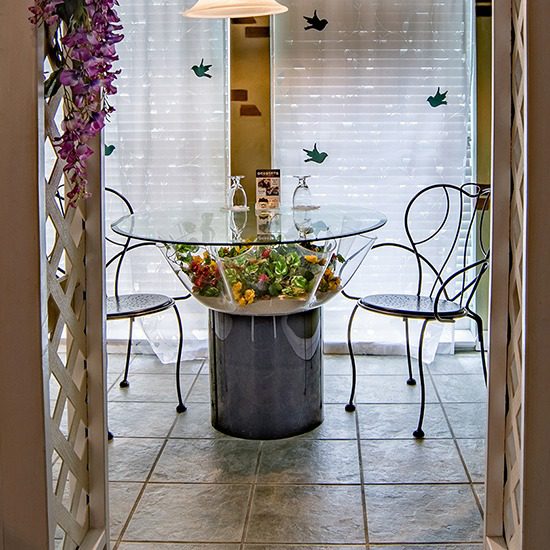 This was an awesome reprieve from the busy life of farming and raising three sweet girls. It was for our ninth anniversary! Hope to come again.
Joe & Rochelle
Beautiful room! The bathtub is wonderful and the bed is gorgeous! We very much enjoyed our stay and are looking forward to visiting more rooms in the future!
Lexi and Katie
What creativity! Walking into this room was instant relaxation…all the detailed touches put into the decoration. I was relaxed and did not think of anything but spending time with my hubby. Us time! Thank you!
Two Relaxed Guests
We decided spur of the moment to get a room here. It was the best decision we have made. It has been the most relaxing experience in any motel/hotel we have stayed in. The detail in the room was amazing. Loved every moment of this experience. Never been more relaxed, thanks to everyone that made this experience the way it was.
Wesley R. & Sharon J.
First time coming here for both of us. Beautiful room and layout. Very relaxing. Will be coming again.
Audri & Danny
Join Our Email List
Sign up to join our email list and receive Anniversary Inn news and specials directly in your inbox. Sign up today!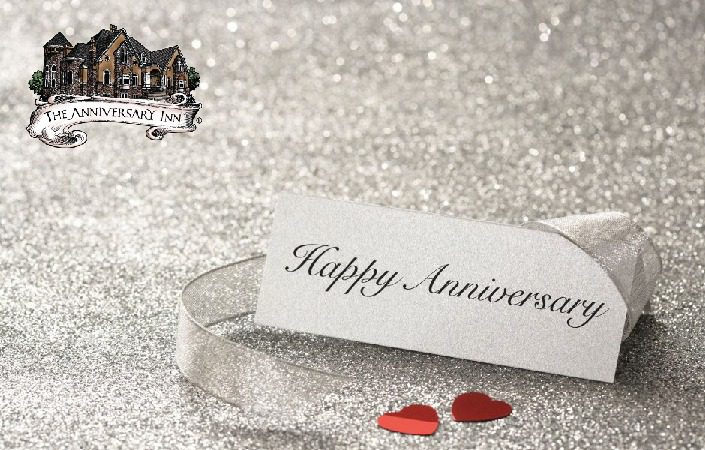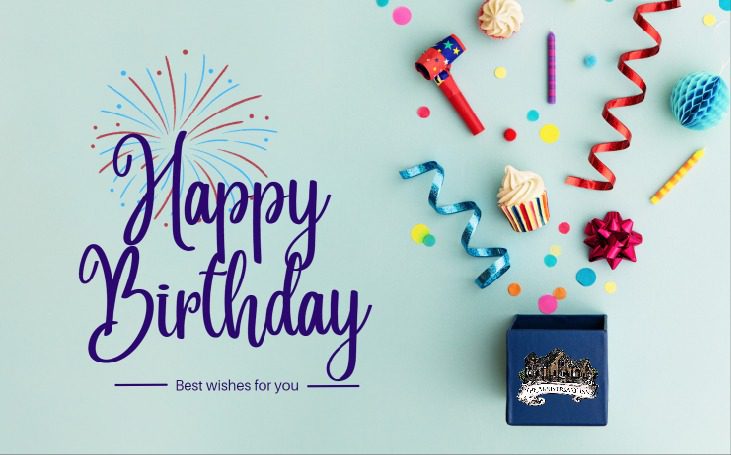 Special promotion codes for Anniversary and Birthday gifts will be emailed to you 1-4 weeks before the dates you have given us. Be sure to sign up today so you don't miss out.
Other Suites You May Like
The Juliet Rose is the most expensive flower that has ever been developed. In fact, the man who created it, spent over $3 million and 15 years creating it. What makes it so distinctive is its special apricot, pale-pink color and its very large-headed blooms. 
Butterflies might be more attracted to your weeds than your flowers. Colorful blooms aren't the chief reason these insects love your garden – it's more about the fragrance and nectar. 
Plants really do respond to sound. Talking to plants to help them grow is a well-known old gardeners tale. 
Disclaimer: The photos as well as the amenities and characteristics of the suite as described on this page (such as type of tub, size of television screen, bed, etc.) may vary from what is in your suite at the time of your stay due to repairs and updates. If you require a specific type of tub or TV screen or other room characteristics during your stay, please call us and verify this with us on the phone to verify that we will be able to accommodate your needs. Otherwise, no refunds or discounts after your stay can be given due to minor variations in suite layout or characteristics such as these.
BOISE, IDAHO
1575 South Lusk Place
Boise, ID 83706
208-387-4900
1-800-324-4152
INN KEEPER
Galen Bechtel
[email protected]