The Presidential
Boise, Idaho
Suite Details
King-sized bed
55″ TV
Jetted tub with shower
Blu-ray player
Decorative fireplace
Real Fireplace (turned off from May 1 – October 15)
Leather loveseat
Full breakfast included
Sparkling cider included
Snacks, DVD's and other lovely options available.
Located on the main floor.
Only the Best
The President and the First Lady would feel right at home in this suite. Complete with a library, a fireplace and a leather love seat, an elegant cherry wood four-poster bed and a brand new 55″ television. Relax in a jetted tub surrounded by marble pillars while enjoying the cozy fireplace.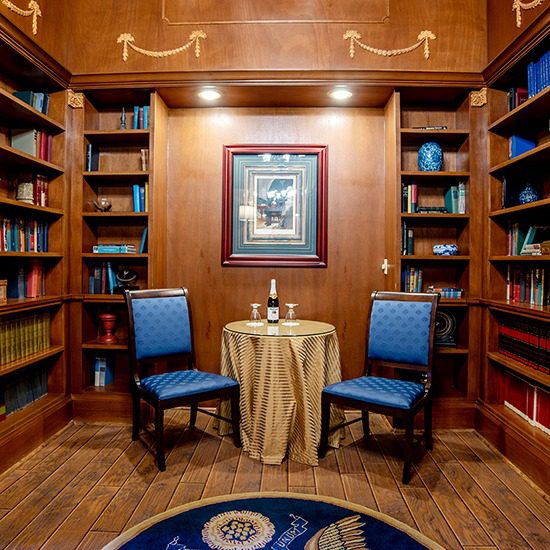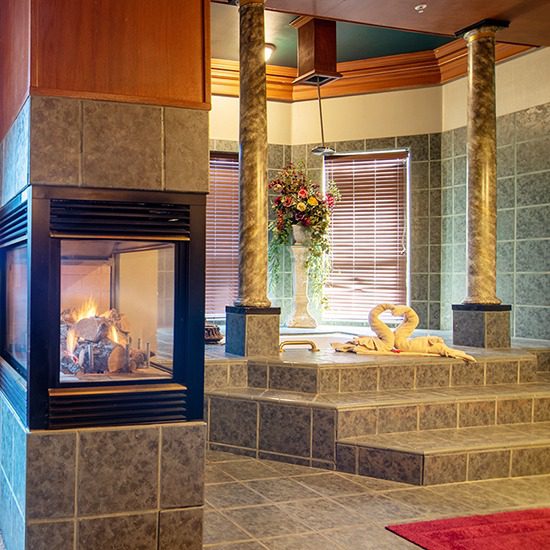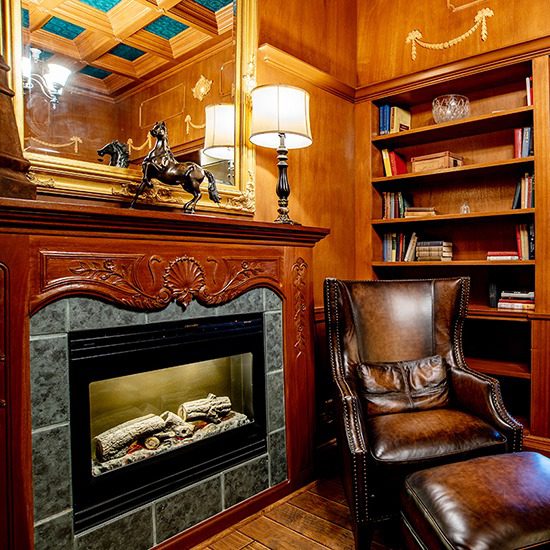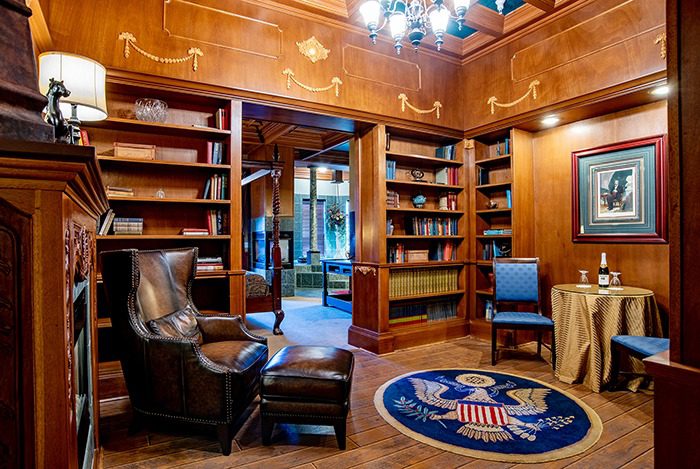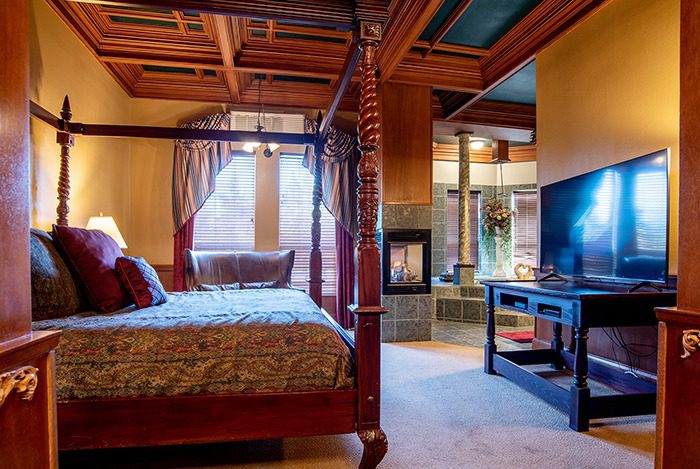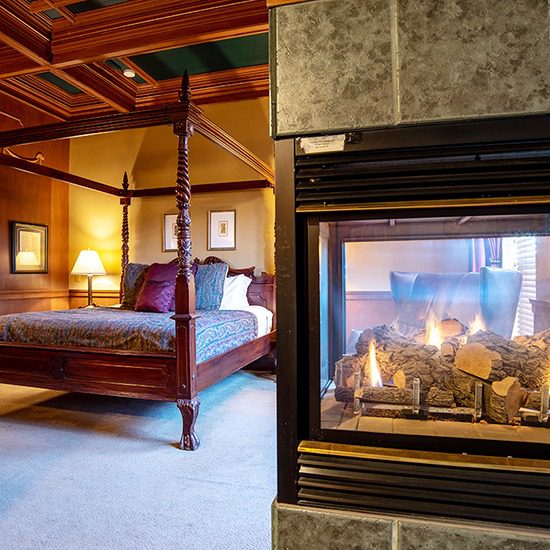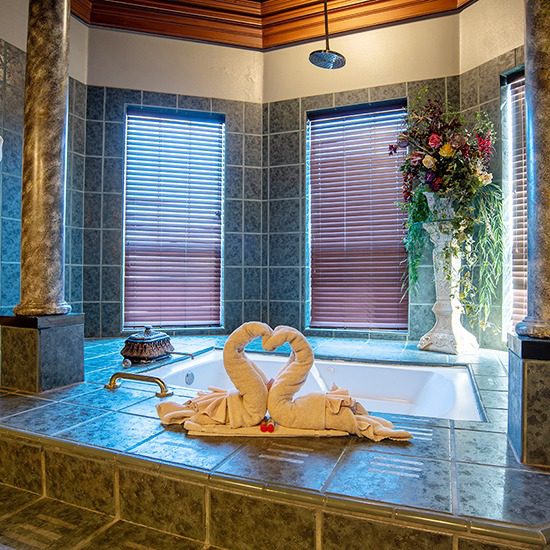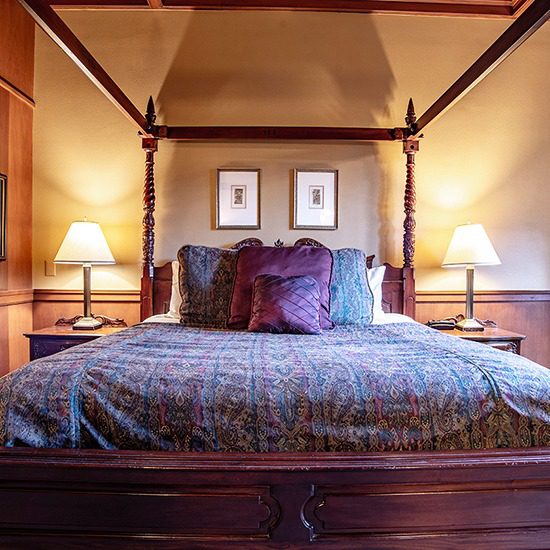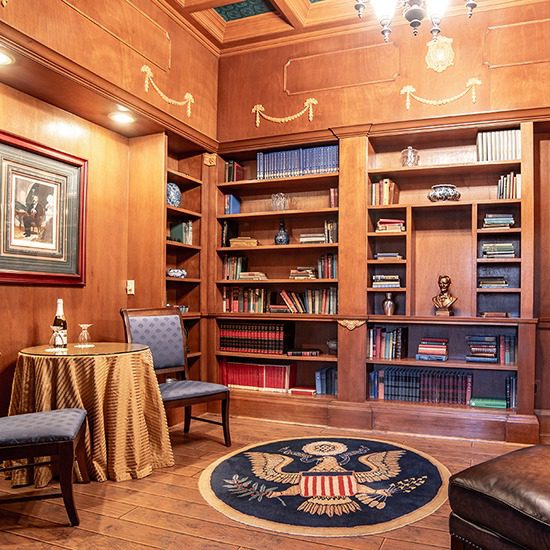 We stayed here for the second time. Our first was during our honeymoon in 2008. It's always fun to take a break from kids and life and remember how wonderful uninterrupted fun is with your lover. We've only stayed in the Presidential, but look forward to trying a different room in the near future. Thanks Anniversary Inn, for helping us take a pause in life and remember the things that matter most.
The Stangers
Love this suite! The details in here are amazing! We are celebrating our eighth wedding anniversary and couldn't have picked a better place. Thank you!
Tyler & Jenn
from Kennewick, WA
We spent our 25 year anniversary here in the Presidential suite and enjoyed every minute of it. In today's world, among all the fast-paced life, it was so relaxing. We enjoyed the time to reminisce on how we got here through laughter and tears. We realized it was this thing we called LOVE. And that we are the luckiest couple in the world.
Mickey & Lori
This is our fourth stay in this wonderful suite and we will be returning again. The tub is fabulous and so relaxing. We do so enjoy the "library" with such a wider variety of books to peruse. Many are very fascinating and eclectic. Pick a book at random and experience the feeling of going back in time as you read it.
Jeri & Robert
The room was wonderful. We could almost be the President and First Lady. We have been married over 50 years and enjoyed the time spent here. Very relaxing. Would like to come again sometime. This was a gift from our children. The breakfast was wonderful. Had a great time. Thank you.
Ron & Judy
Join Our Email List
Sign up to join our email list and receive Anniversary Inn news and specials directly in your inbox. Sign up today!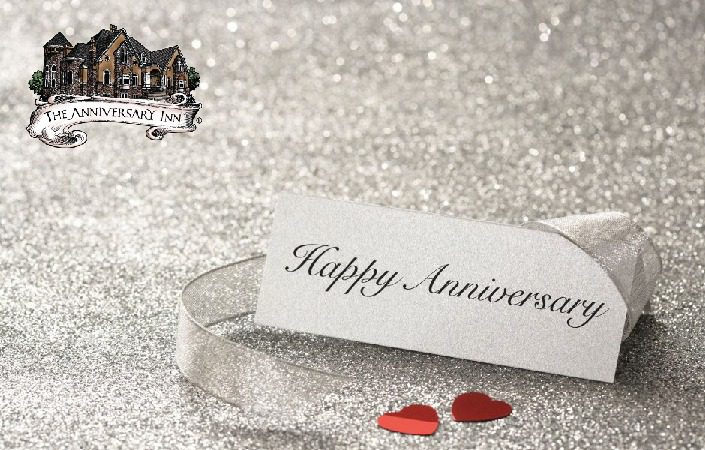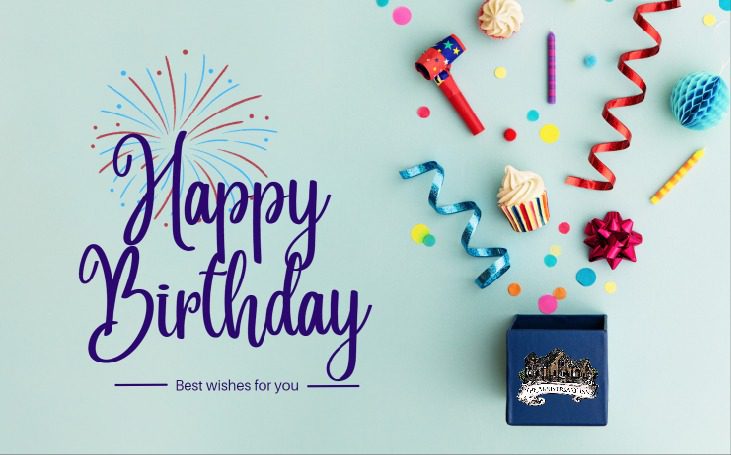 Special promotion codes for Anniversary and Birthday gifts will be emailed to you 1-4 weeks before the dates you have given us. Be sure to sign up today so you don't miss out.
Other Suites You May Like
Presidential Libraries are not libraries in the usual sense. They are archives and museums, bringing together in one place the documents and artifacts of a President and his administration and presenting them to the public for study and discussion without regard for political considerations or affiliations. 
Roosevelt Presidential Library and Museum in Hyde Park, New York, is America's first presidential library — and the only one used by a sitting president. It was conceived and built under President Roosevelt's direction and opened to the public in 1941. 
Far and away the best prize that life offers is the chance to work hard at work worth doing.
― Theodore Roosevelt
Love simply, love generously, care deeply, speak kindly, leave the rest to God.
― Ronald Reagan
Disclaimer: The photos as well as the amenities and characteristics of the suite as described on this page (such as type of tub, size of television screen, bed, etc.) may vary from what is in your suite at the time of your stay due to repairs and updates. If you require a specific type of tub or TV screen or other room characteristics during your stay, please call us and verify this with us on the phone to verify that we will be able to accommodate your needs. Otherwise, no refunds or discounts after your stay can be given due to minor variations in suite layout or characteristics such as these.
BOISE, IDAHO
1575 South Lusk Place
Boise, ID 83706
208-387-4900
1-800-324-4152
INN KEEPER
Galen Bechtel
[email protected]