Hayloft
(Suite #40)
Boise, idaho
Suite Details
Queen-sized bed
41″ TV – visible from the bed
Jetted Tub with windmill waterfall shower
2 Adirondack chairs
Decorative fireplace
Blue-ray player
Full breakfast included
Sparkling cider included
Snacks, DVD's and other lovely options available.
Located on the second floor.
Into the Woods
Kick off 'yer boots and grab your sweetheart, it's high time you settle in to spend a romantic night together in the loft of this old fashioned barn! Relax in your Adirondack chairs while enjoying the feel of the hay in the barn or slip into the jetted tub under the windmill waterfall shower. Later on, snuggle up in the queen-size bed with 41″ TV and fireplace.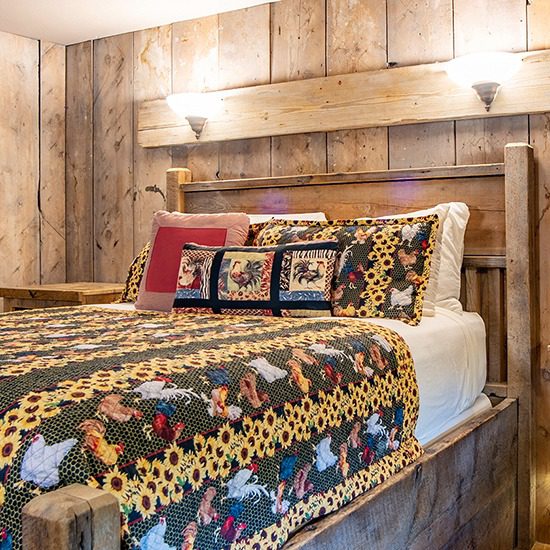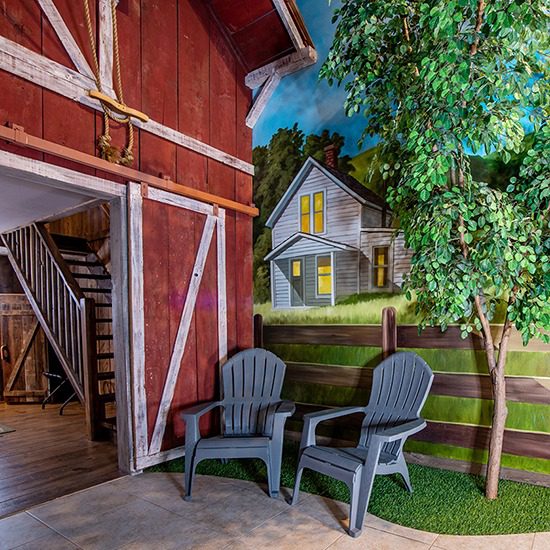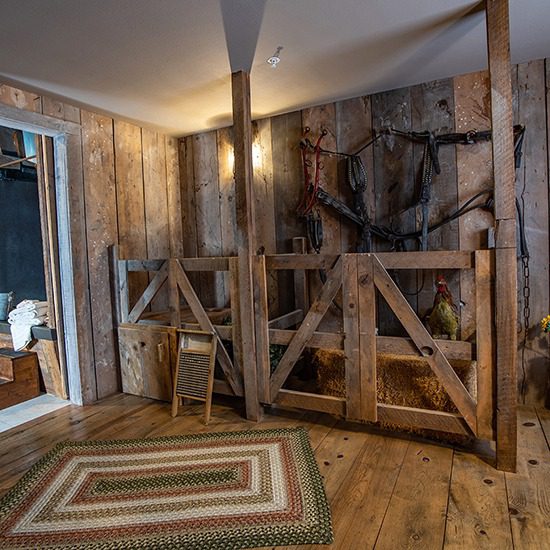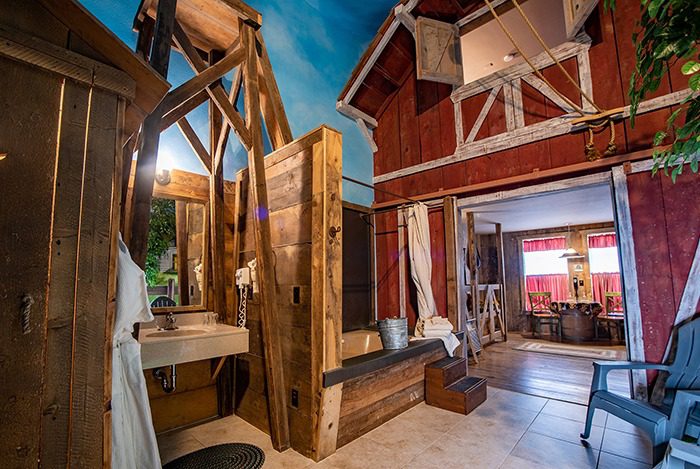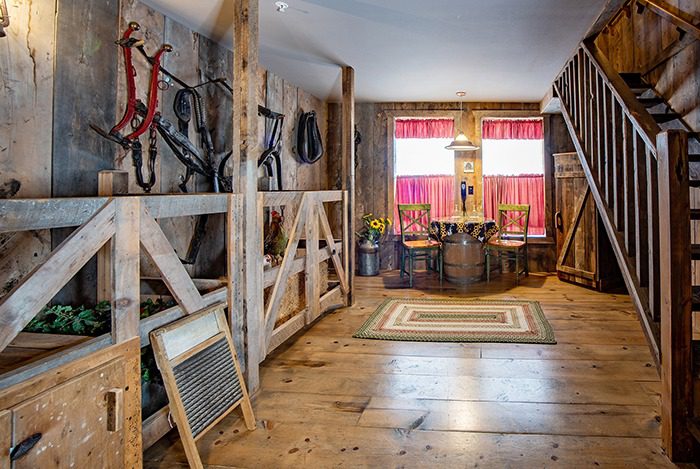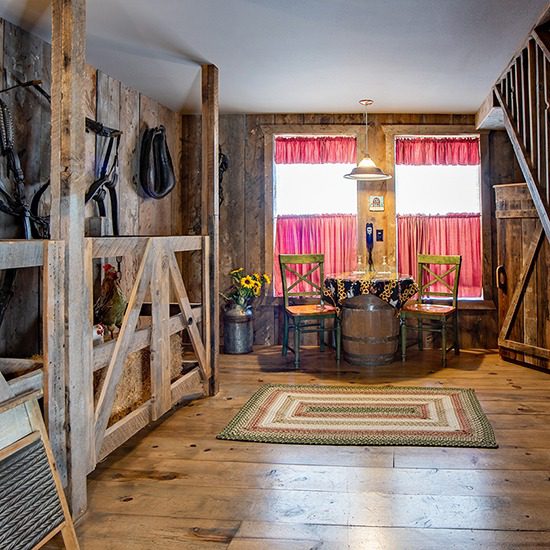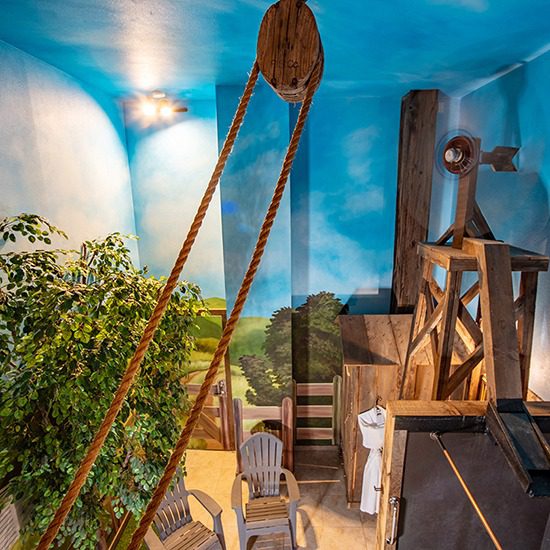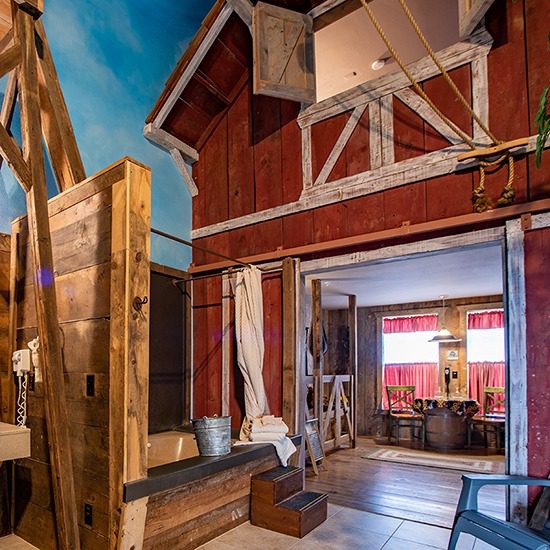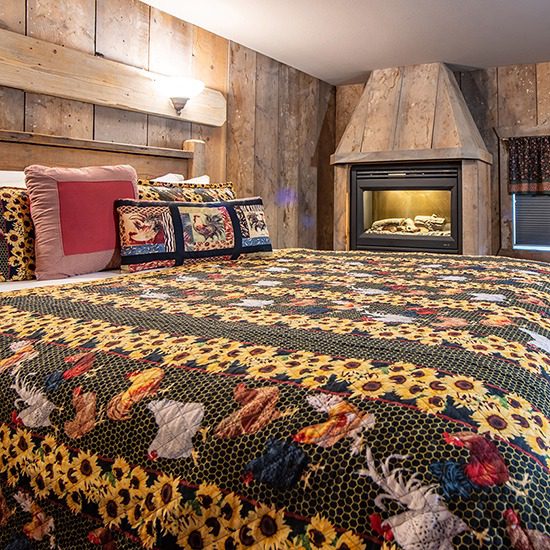 This is our second time in the Hayloft suite. It's easily our favorite of the rubies. My bride particularly loves the privacy of a room within a room. It's cozy, comfy and has that whole other space between us and the door. And having the fireplace right by the bed is so fun. Thanks again for this great establishment. It has been a wonderful blessing to us and we are always thrilled to recommend it to others!
Ryan & Taylor
Super great time!! We shared an intimacy that we will never forget! Made us closer! The pics online do not do this room justice at all! We want to try every room!
J & J
Just married today! A comfy room, a good breakfast, and the best woman I could ever hope to have found. Thank everyone at the Inn for a wonderful experience, and I hope we can come back again!
The Millers
This was our very first time staying at The Anniversary Inn. We loved the Hayloft! We are country couple so it was very dreamy. We are celebrating our first anniversary. We had a very fun time rolling in the hay. 🙂 We will be coming back in the future. Thank you so much for a magical stay here at the Anniversary Inn!
The Peters
We love the Hayloft it never gets old. We have stayed in almost all the rooms here and this is one of our favorites. We came here for a wedding anniversary and just celebrated our seventh year here.
Valeen & Jeff Wise
Join Our Email List
Sign up to join our email list and receive Anniversary Inn news and specials directly in your inbox. Sign up today!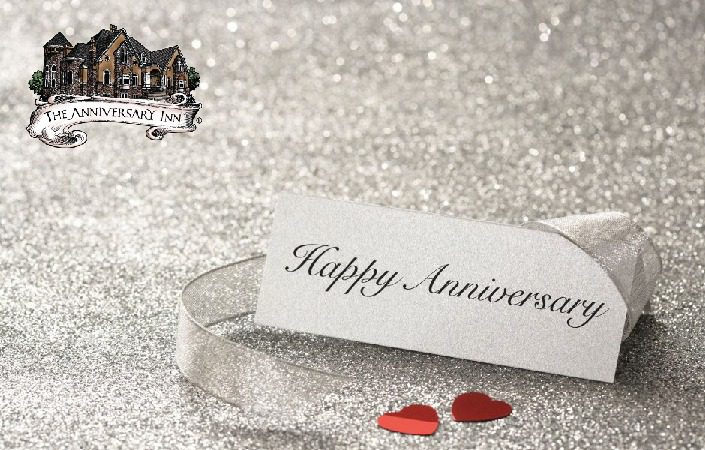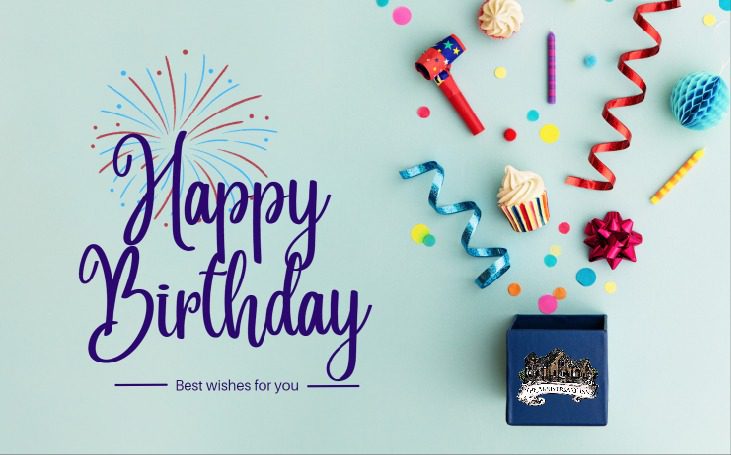 Special promotion codes for Anniversary and Birthday gifts will be emailed to you 1-4 weeks before the dates you have given us. Be sure to sign up today so you don't miss out.
Other Suites You May Like
Moon and star cut-outs are commonly found on outhouse doors, allegedly dating back to colonial times when literacy levels were low. A crescent moon symbolized a female and a star a male. However, if families had a single outhouse, it most likely had a moon on it. 
Flowers, Flowers, Flowers
A sunflower is not just one flower. The sunflower is a huge flower, but the head or fuzzy brown center actually contains 1,000–2,000 individual flowers. Each of those individual flowers will produce a sunflower seed. 
Let's Give Them Something to Talk About
Disclaimer: The photos as well as the amenities and characteristics of the suite as described on this page (such as type of tub, size of television screen, bed, etc.) may vary from what is in your suite at the time of your stay due to repairs and updates. If you require a specific type of tub or TV screen or other room characteristics during your stay, please call us and verify this with us on the phone to verify that we will be able to accommodate your needs. Otherwise, no refunds or discounts after your stay can be given due to minor variations in suite layout or characteristics such as these.
BOISE, IDAHO
1575 South Lusk Place
Boise, ID 83706
208-387-4900
1-800-324-4152
INN KEEPER
Galen Bechtel
[email protected]