Marble House
Boise, Idaho
Marble House
Suite Tier: Emerald
Suite Details
King-sized bed
55″ TV
Jetted tub

Blue-ray player

Fireplace (turned off May 1 – October 15)
Glider loveseat
Full Breakfast Included
Sparkling Cider Included
Snacks, DVD's and other lovely options available.
Located on the main floor.
Touch of Class
Simple elegance is the theme of this room. Sleek marble columns and tile floors combine to create a sophisticated look that appeals to your desire for refinement. Steal a kiss in on the overstuffed glider love seat for two and enjoy no distractions from your loved one on the comfortable queen-sized bed.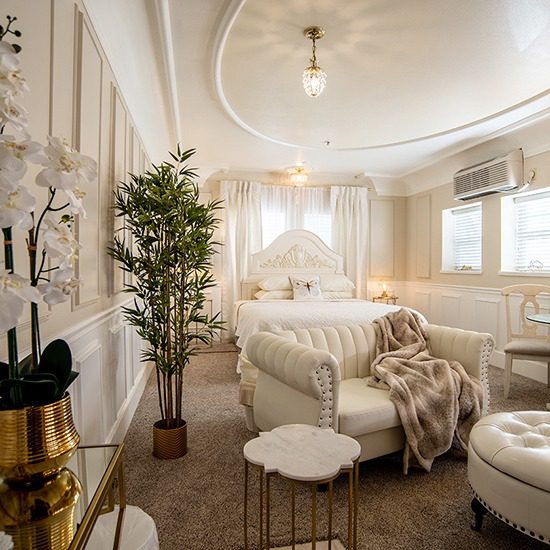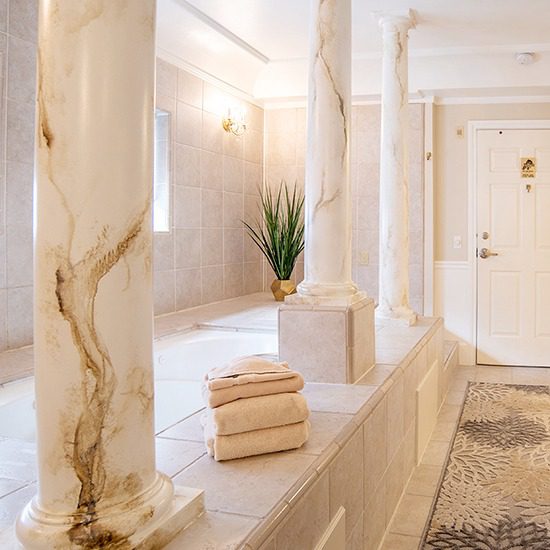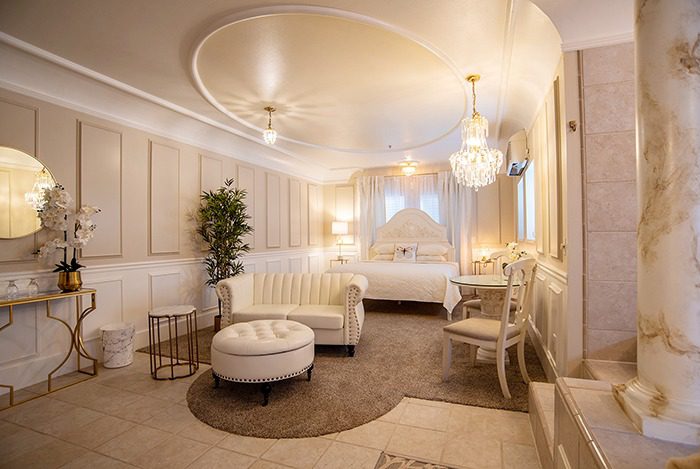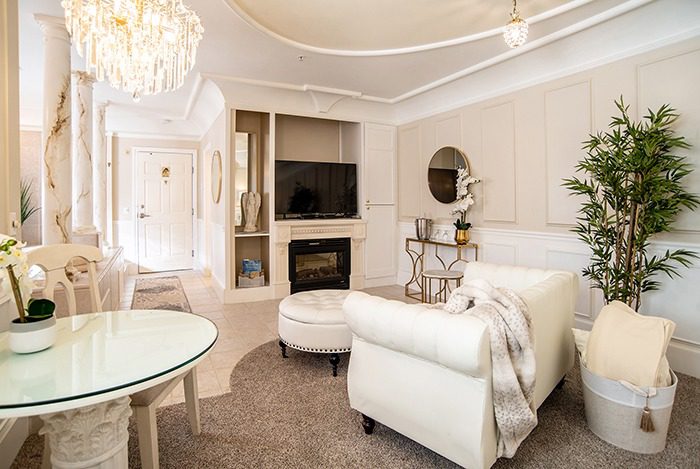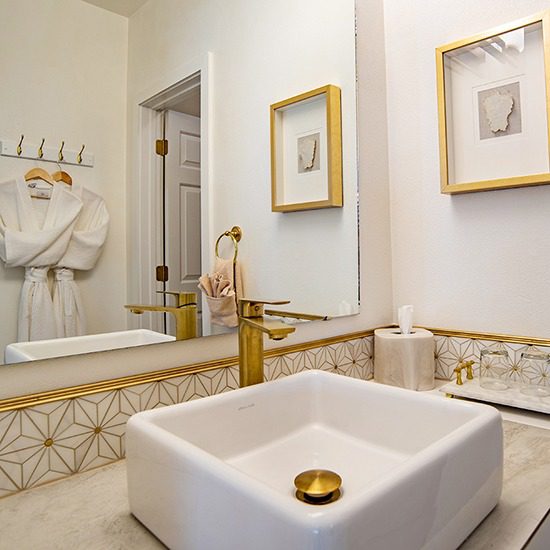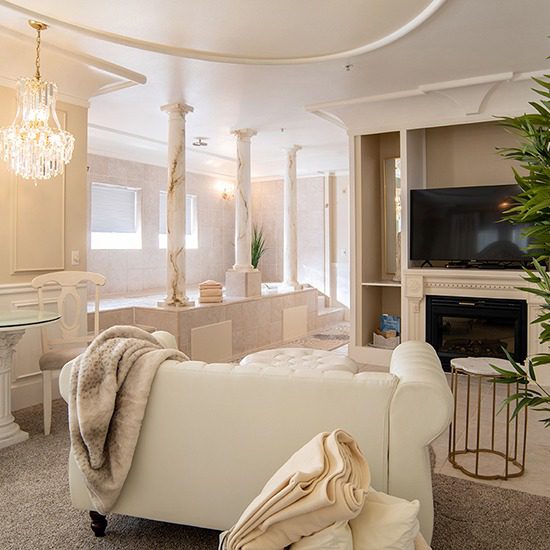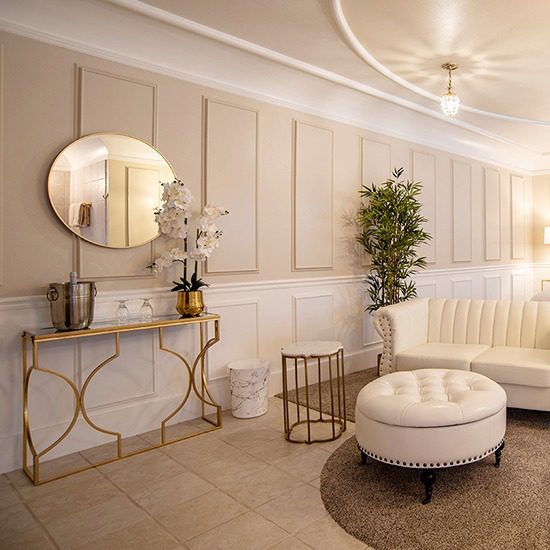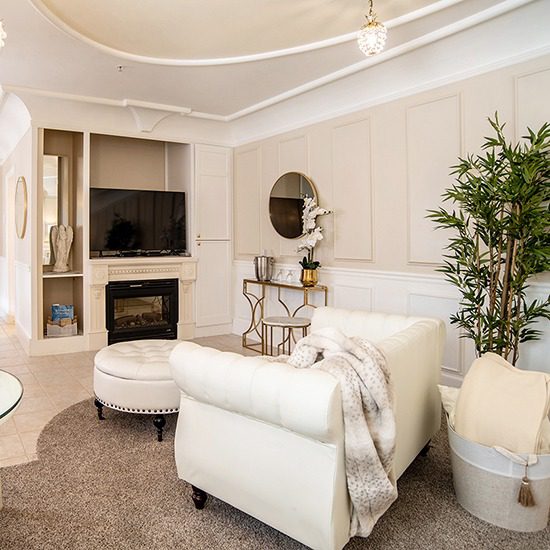 This was our 2nd time in this room and it was as amazing as the first time. Tub and shower was as wonderful as was the food.
The Austins
This is our 3rd time staying at the Anniversary Inn! Such an amazing time! This time I surprised my girlfriend and asked her to marry me and she said yes! We will be back again soon!
Vince & Mandy
My husband and I's 37th wedding anniversary so far it's been beautiful. Traveled from Port Orchard Washington to here. I feel it was worth it!
Long Lasting Lovers
This is our second time coming here and we are celebrating our first anniversary! This will be our last romantic getaway before my husband ships out to boot camp. We love it here and hope to come here for years to come!
The K's
This is me and my wife's second anniversary, but the first we could celebrate. The last year has been difficult for many, including us. But staying in this room, the time spent is perfect. Take a deep breath and take the time in. We all know we deserve it.
John & Abby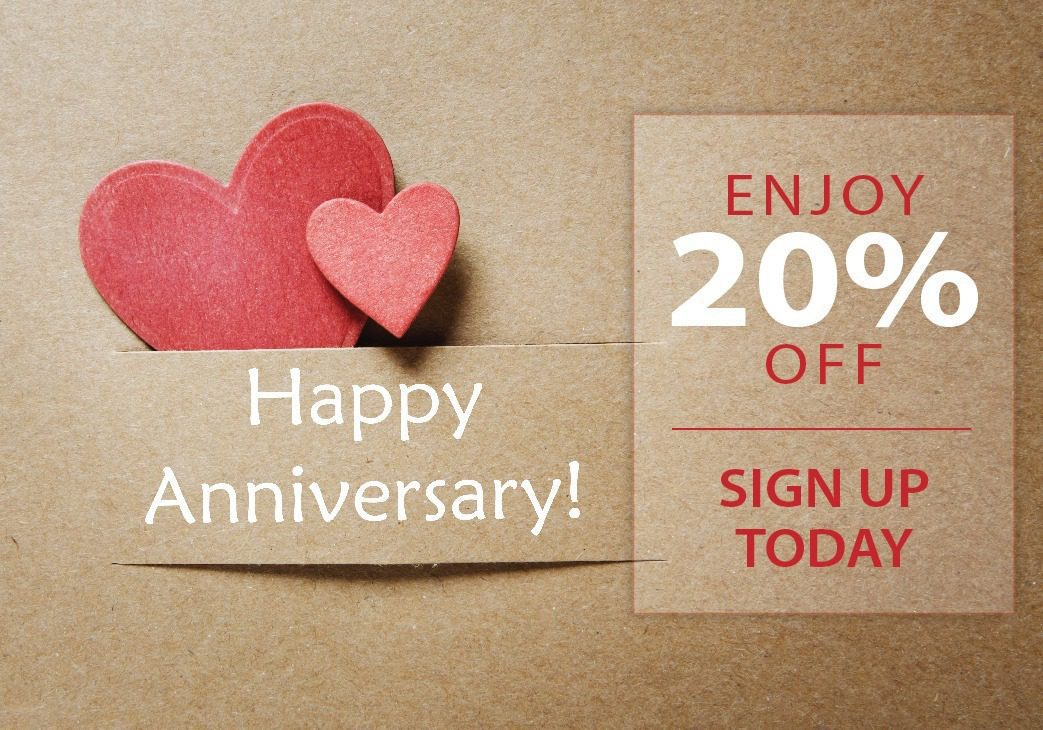 Sign up for our email list and receive Anniversary Inn news and specials directly in your inbox.
Upcoming Wedding?
20% off anniversary stay
Romantic Rewards
Sign up today!
Other Suites You May Like
'I saw the angel in the marble and carved until I set him free. – Michelangelo
Love is like the wind. ou can't see it, but you can feel it.
– Nicholas Sparks
Loved you yesterday, love you still. Alway have, always will.
– Elaine Davis
Disclaimer: The photos as well as the amenities and characteristics of the suite as described on this page (such as type of tub, size of television screen, bed, etc.) may vary from what is in your suite at the time of your stay due to repairs and updates. If you require a specific type of tub or TV screen or other room characteristics during your stay, please call us and verify this with us on the phone to verify that we will be able to accommodate your needs. Otherwise, no refunds or discounts after your stay can be given due to minor variations in suite layout or characteristics such as these.
BOISE, IDAHO
1575 South Lusk Place
Boise, ID 83706
208-387-4900
1-800-324-4152
INN KEEPER
Galen Bechtel
[email protected]