Suite Details
King-sized bed
46″ TV
Jetted tub with shower
Blue-ray player
Fireplace (turned off May 1 – October 15)
Glass dining table with chairs
Full Breakfast Included
Sparkling Cider Included
Snacks, DVD's and other lovely options available.
 Located on the main floor.
A Roman Holiday
Pale teal elegance complimented by gold trim and marble are just the first things you will notice when walking into The Mansion's master bedroom suite. A welcoming fireplace and king size bed will tuck you into comfort. After, that is, you get done soaking in the marble surrounded jetted tub.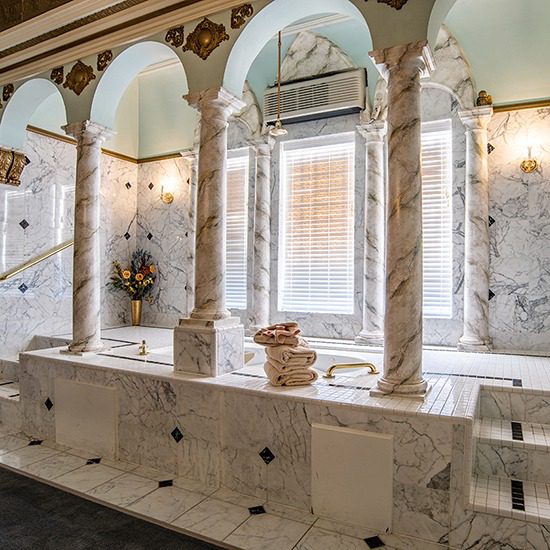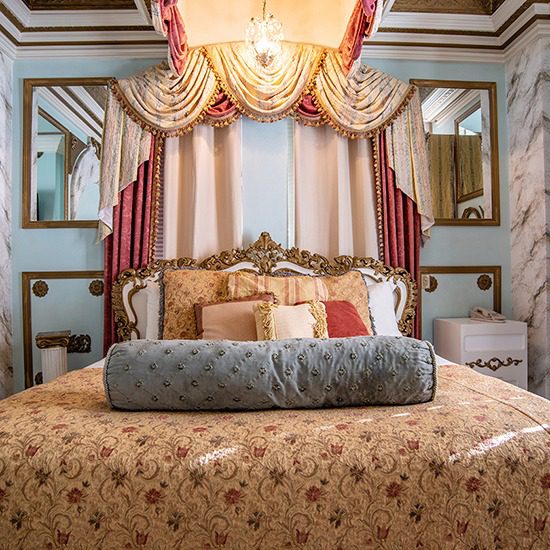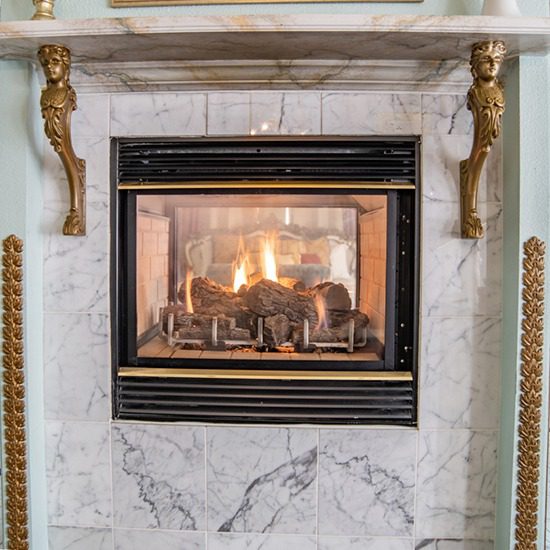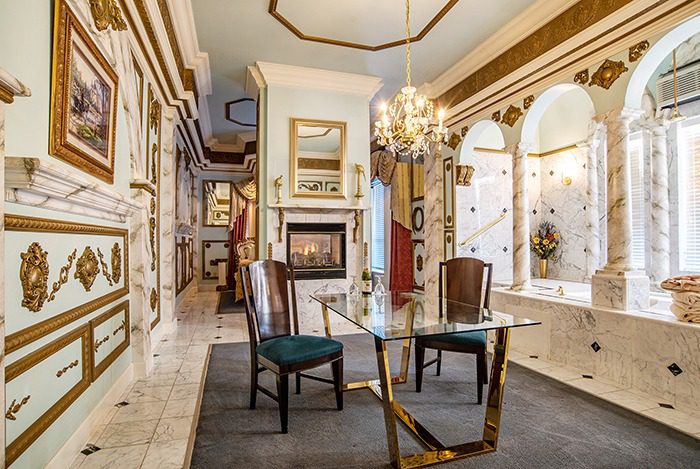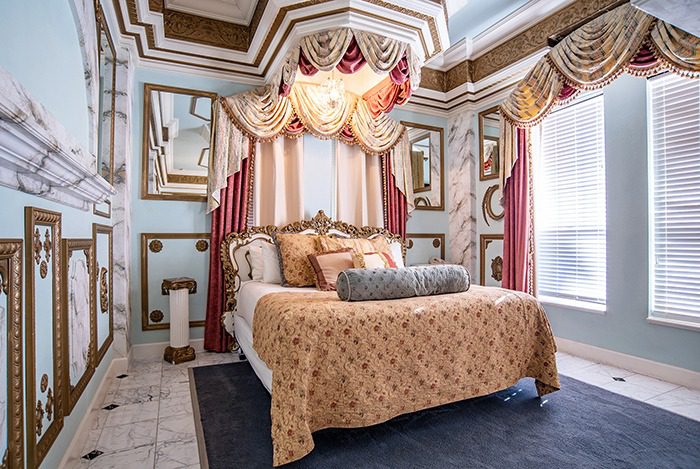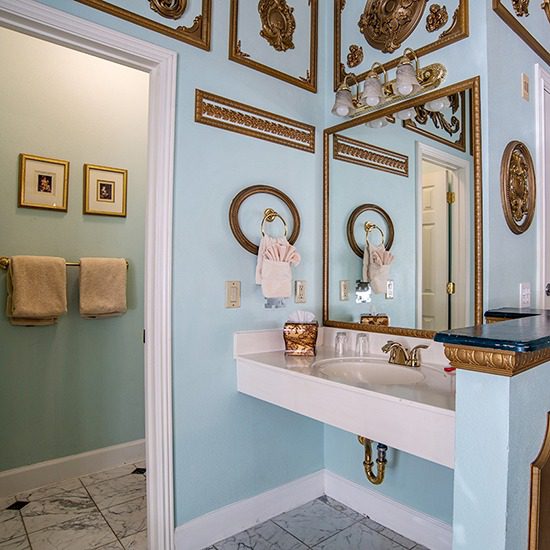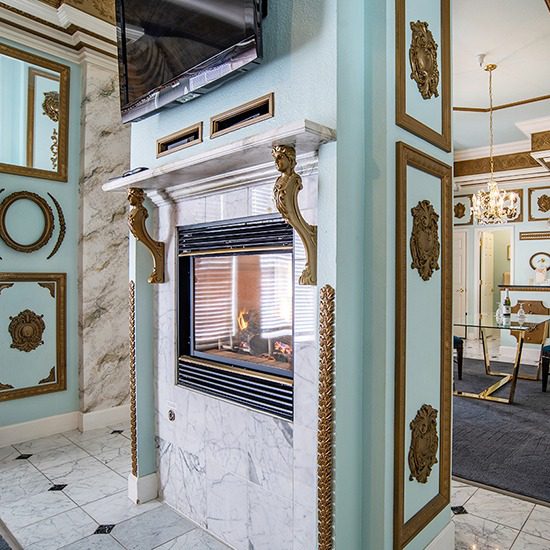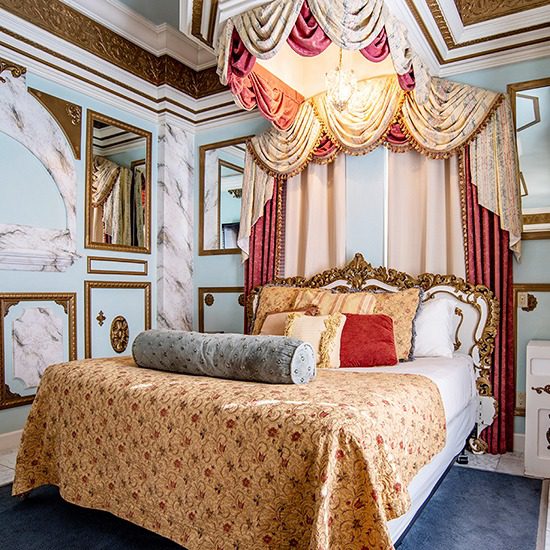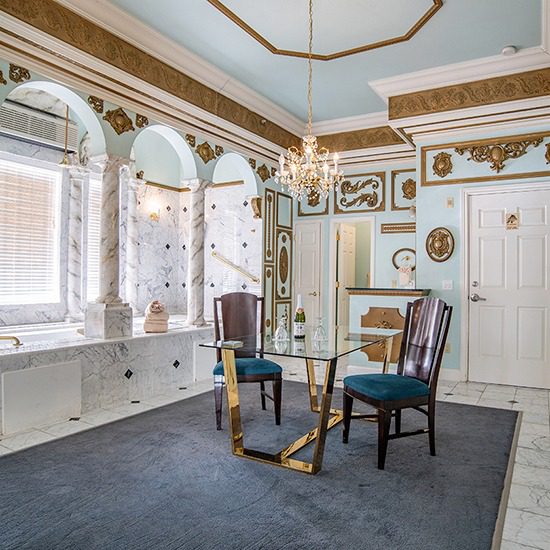 The room was a perfect place to celebrate our wedding night and new life as a married couple. The tub was amazing and everything I could imagine. Thank you!
The Beckers
This grand gilded lily of a room has inspired us! We want to add even more festoonery to our own bedroom so we can feel as if we are sleeping in a palace every night. We are determined to transform our bath from standard-issue builder-included BLAH to a magnificent, gilded grotto for bubble baths by candlelight. Here's wishing all future guests a Mansion experience as marvelous as our own!
Earl & Lillian Kluggh
It is our third time staying at the Anniversary Inn! We love it! We stayed here the night we got engaged, so I surprised my husband with a trip here for Christmas. The room didn't disappoint!
The Luttrells
Second time here and our favorite room so far. Love this place.
The Carlsons
Celebrating 5 years of marriage. This is probably my favorite room yet. This is is our 3rd time here. Love it! The tub & fireplace is my favorite!
The Trescotts
Join Our Email List
Sign up to join our email list and receive Anniversary Inn news and specials directly in your inbox. Sign up today!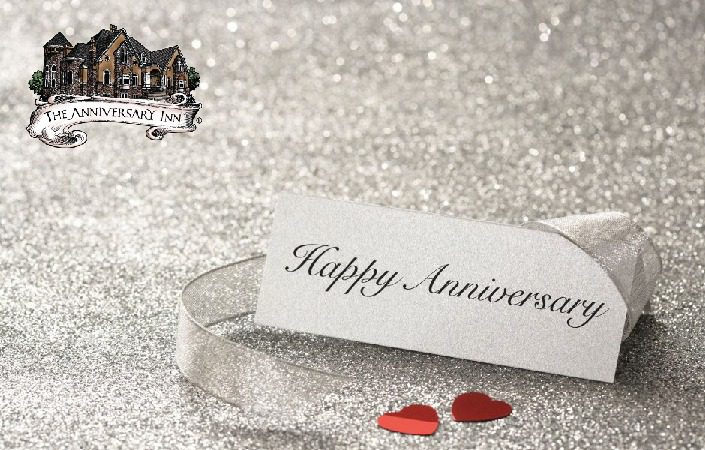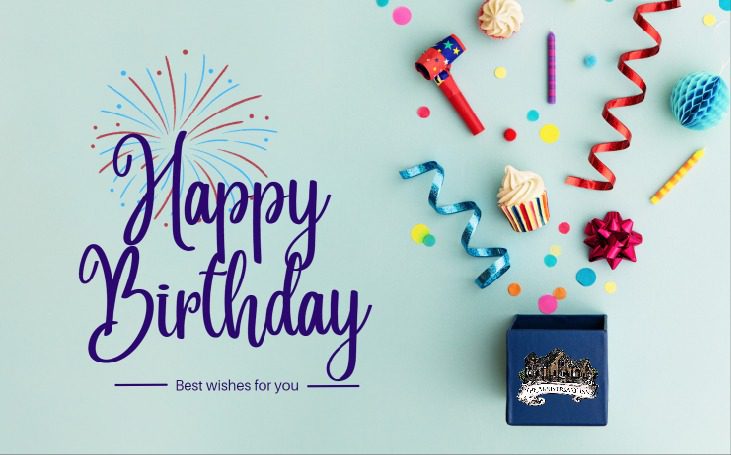 Special promotion codes for Anniversary and Birthday gifts will be emailed to you 1-4 weeks before the dates you have given us. Be sure to sign up today so you don't miss out.
Other Suites You May Like
My heart is and always will be yours.
― Jane Austen
"All love that has not friendship for its base, is like a mansion built upon sand. "
― Ella Wheeler Wilcox
Love isn't something you find. Love is something that finds you.
― Loretta Young
Disclaimer: The photos as well as the amenities and characteristics of the suite as described on this page (such as type of tub, size of television screen, bed, etc.) may vary from what is in your suite at the time of your stay due to repairs and updates. If you require a specific type of tub or TV screen or other room characteristics during your stay, please call us and verify this with us on the phone to verify that we will be able to accommodate your needs. Otherwise, no refunds or discounts after your stay can be given due to minor variations in suite layout or characteristics such as these.
BOISE, IDAHO
1575 South Lusk Place
Boise, ID 83706
208-387-4900
1-800-324-4152
INN KEEPER
Galen Bechtel
[email protected]