Moonlight Sonata
5th South, Salt Lake City, Utah
Suite Details
King bed
43″ TV
Oval jetted tub with waterfall shower

Loveseat

DVD player

Full breakfast included

Sparkling cider included
Snacks, DVD's and other lovely options available.
Stairs to upper level seating area.
Located on the second floor.
Romance in the Moonlight
Explore the mystery of our Moonlight Sonata, where you can discover the romance that only comes out under the full moon. The haunting forest is accented with splashes of vibrant red, leaving you in a world between the heat of passion and the cold of night.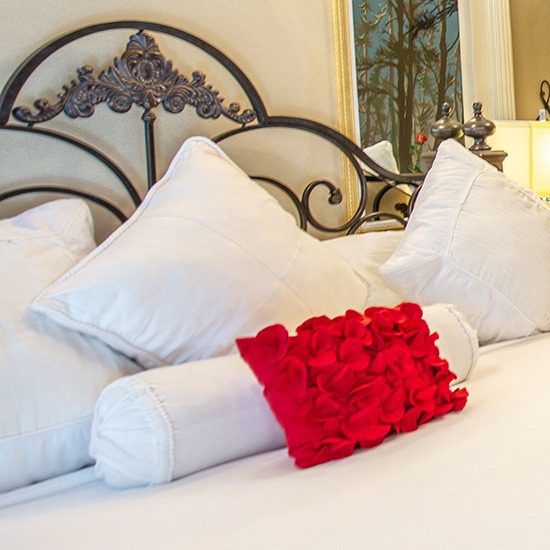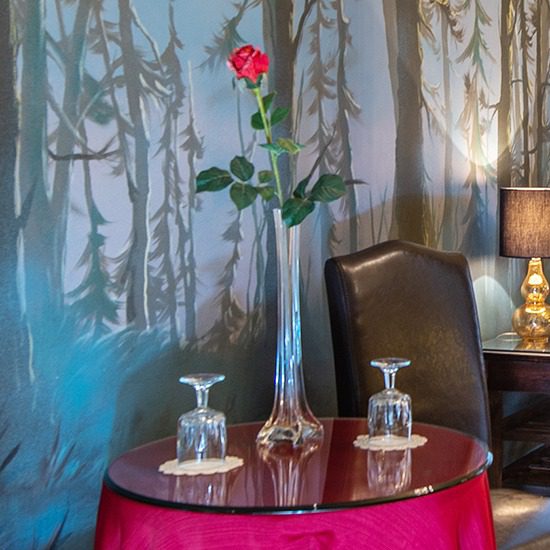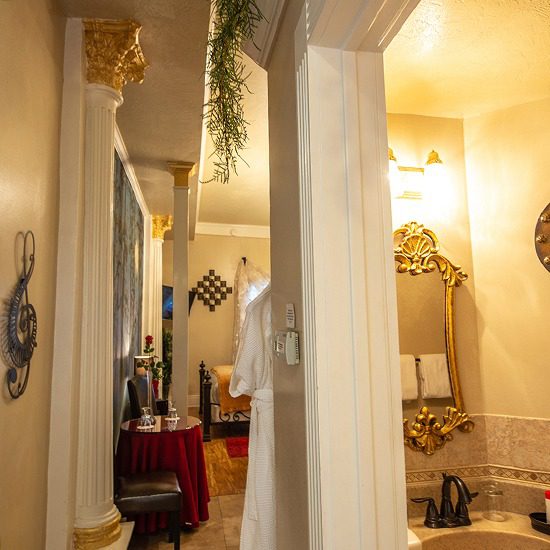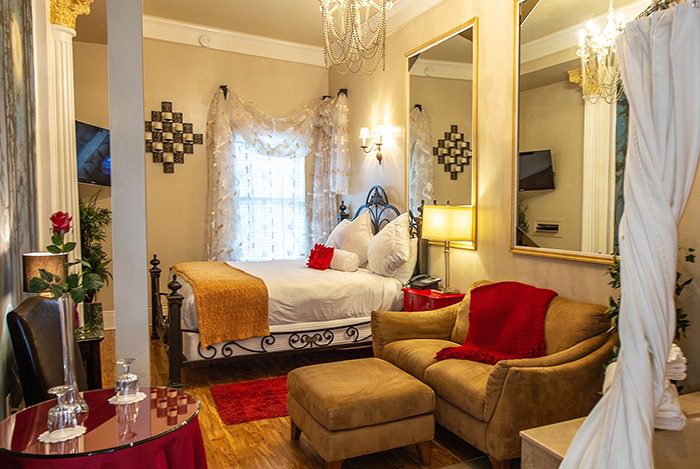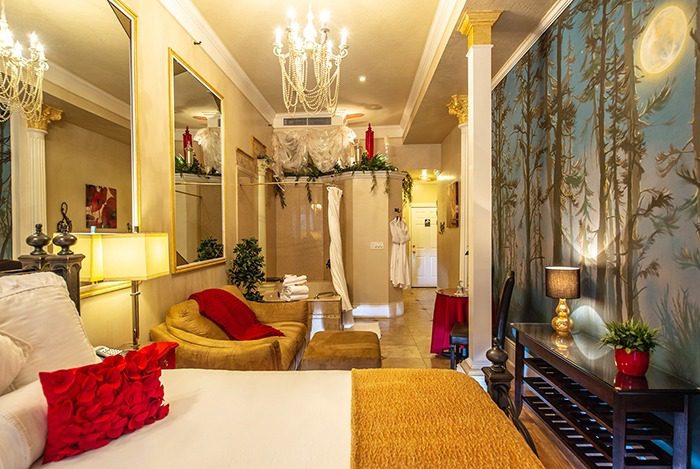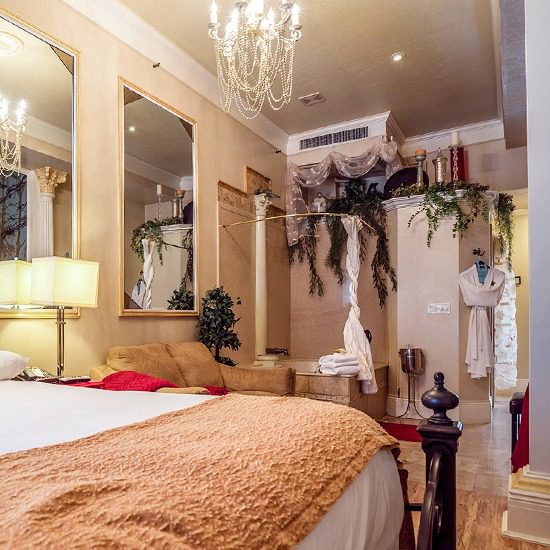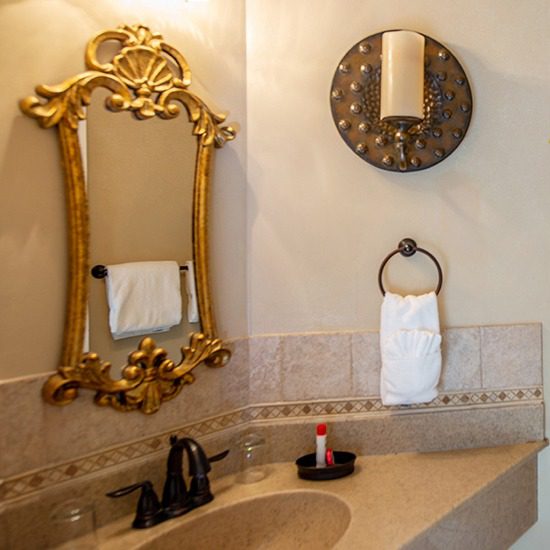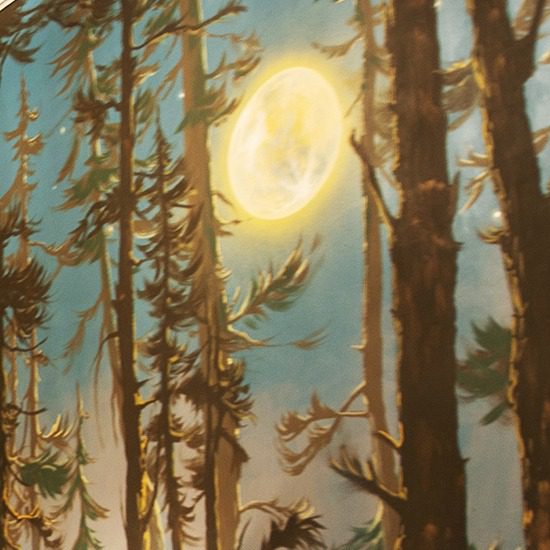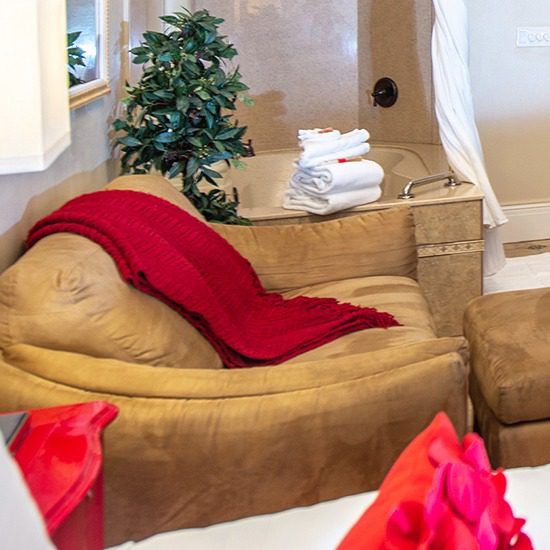 Our first time staying at Anniversary Inn and we love it! Married in December, 2021 and sealed in June, 2022. Pregnant with a miracle baby due in September so we have had a lot to celebrate. This suite was the perfect place to relax and recharge.
Expanding family
My partner surprised me. Blindfolded me and brought me here with rose petals and chocolate all over. He is so sweet. I loved our stay here and can't wait to come back!
Kendra & Damon
My wife and I came here for Valentine's Day. Our favorite suite is this one. Loved the place. Breakfast was great.
My Valentine
One year together with my amazing man! This suite was so much fun! We enjoyed multiple bubble baths, sleeping in, relaxing and being with each other! We will definitely be back for more fun! Until next time
Matt & Melody
Celebrating 2 years being married to the love of my life, my soulmate and truest friend. Life has taken us down many paths but always brought us back to each other where we belong.
Soulmates
Join Our Email List
Sign up to join our email list and receive Anniversary Inn news and specials directly in your inbox. Sign up today!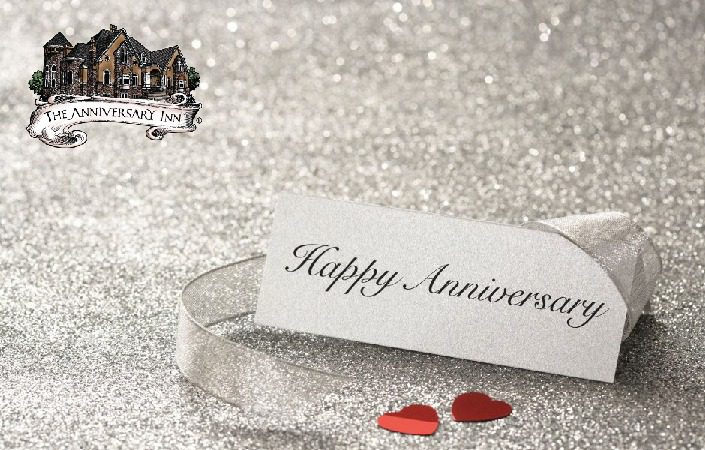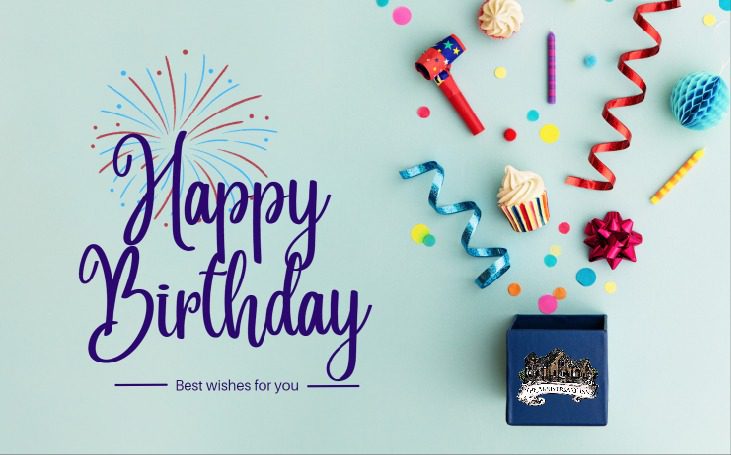 Special promotion codes for Anniversary and Birthday gifts will be emailed to you 1-4 weeks before the dates you have given us. Be sure to sign up today so you don't miss out.
Other Suites You May Like
I stand at your gate and the song that I sing is of moonlight
I stand and I wait for the touch of your hand in the June night
The roses are sighing a moonlight serenade
The stars are aglow and tonight how their light sets me dreaming
My love, do you know that your eyes are like stars brightly beaming?
I bring you and sing you a moonlight serenade
Let us stray till break of day in love's valley of dreams
Just you and I, a summer sky, a heavenly breeze kissing the trees
— Moonlight Serenade, by Glenn Miller
Moon river, wider than a mile
I'm crossin' you in style someday
Oh, dream maker, you heartbreaker
Wherever you're goin', I'm goin' your way
Two drifters, off to see the world
There's such a lot of world to see
We're after that same rainbow's end
Waitin' 'round the bend
My huckleberry friend
Moon river and me
— Moon River, by Andy Williams
Beethoven's Moonlight Sonata
Moonlight Sonata is a piano sonata officially known as Piano Sonata No. 14 in C-sharp minor, Op. 27, No. 21. The sonata is admired for its mysterious, gently arpeggiated, and seemingly improvised first movement. The first movement, Adagio sostenuto, is particularly famous and has been widely performed and recorded. It is a solo piano work that consists of three movements. The sonata was completed in 1801 and dedicated to Beethoven's pupil Countess Julie "Giulietta" Guicciardi.
Disclaimer: The photos as well as the amenities and characteristics of the suite as described on this page (such as type of tub, size of television screen, bed, etc.) may vary from what is in your suite at the time of your stay due to repairs and updates. If you require a specific type of tub or TV screen or other room characteristics during your stay, please call us and verify this with us on the phone to verify that we will be able to accommodate your needs. Otherwise, no refunds or discounts after your stay can be given due to minor variations in suite layout or characteristics such as these.
SALT LAKE CITY
5TH SOUTH
460 South 1000 East
Salt Lake City, UT 84102
801-363-4900
1-800-324-4152
INN KEEPER
Kristen Blea
[email protected]