Sultan's Palace
Boise, Idaho
Suite Details
King-sized bed
48″ TV
Jetted tub with shower (our deepest tub!)
Blue-ray player
Loveseat
Full breakfast included
Sparkling cider included
Snacks, DVD's and other lovely options available.
Located on the bottom floor.
A Whole New World
The magic carpet stops here in Sultan's Palace! A beautiful room done in gold and amber complimented with the relaxing and unique look of bamboo. Boasting The Inn's largest tub, and a love seat for you and your Gypsy or Sultan, the only thing that could make this room more complete is sleeping in a king bed in tranquility while elephants guard your dreams. Oh yeah, we thought of that too! Time to start thinking up those three wishes…!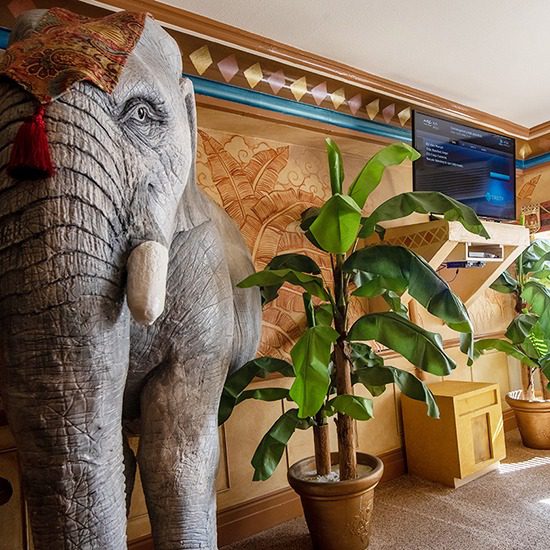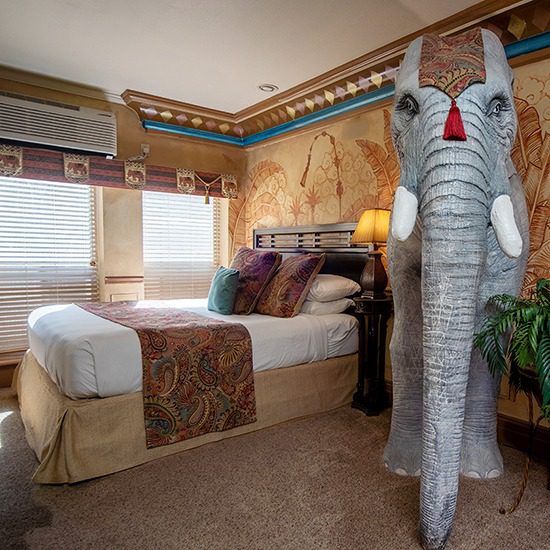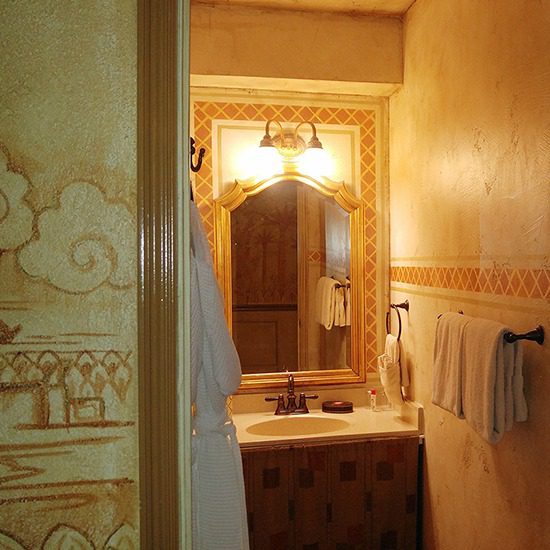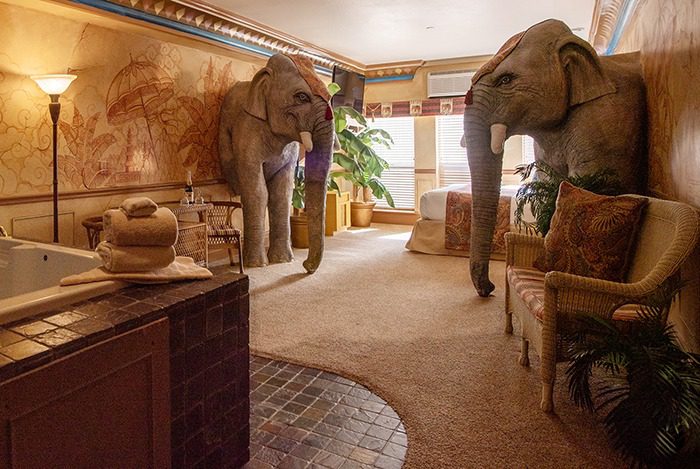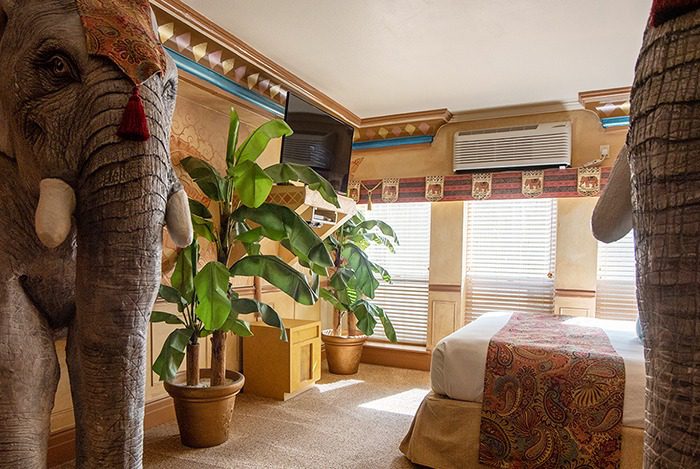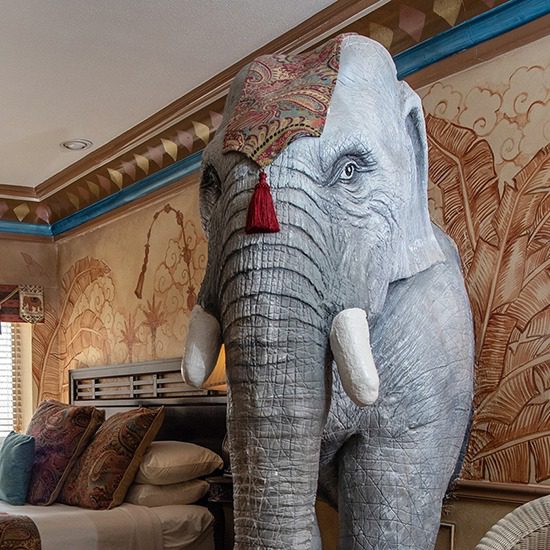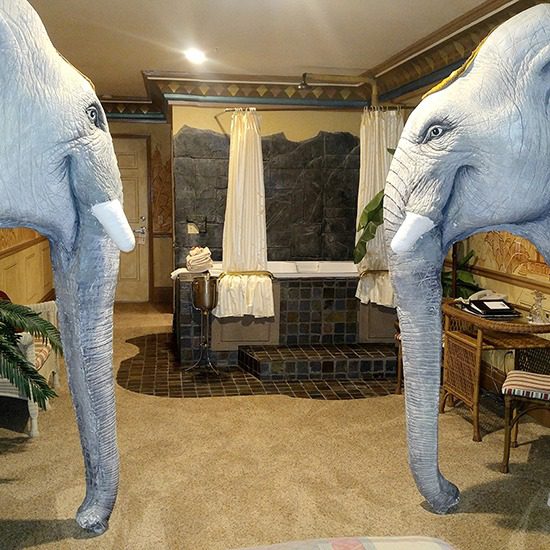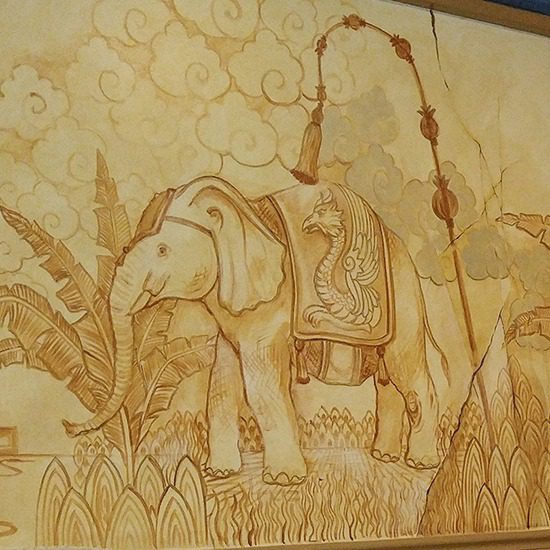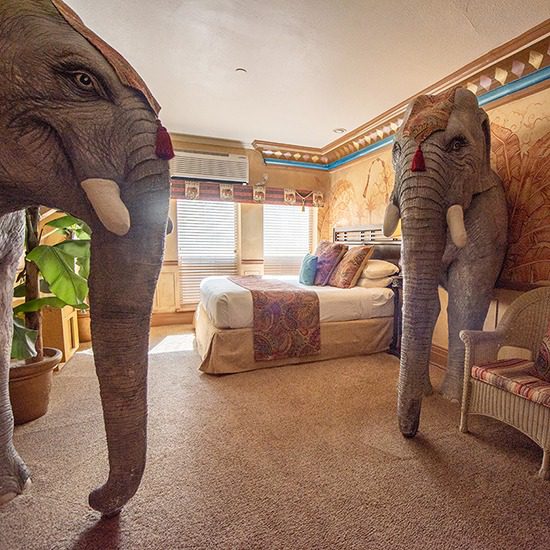 Had a wonderful stay for our third anniversary. We booked the room specifically for the tub and it did not disappoint! Bed was comfortable, the room was warm, and we enjoyed ourselves. 13 elephants, 1 dragon, 1 tiger. Someone else found 30 elephants? Enjoy!
A & B
Fun and relaxing stay! Just the room to recharge and relax. The tub is by far the best here at the Inn. Love this room.
Eddie & Katie
We named the elephants Ella & Elliot. I had the best time here. I love my partner so much.
The Talaveras
We reserved this room on a whim and weren't sure what to expect. We both loved the themed room and the jetted tub. It was a perfect getaway and escape from reality for a night. We look forward to staying year after year. Next time we will stay two nights. A word of advice: Make a huge bubble bath, you will not regret it!
Alyssa & Chris
This was our first time in Sultan's Palace and I think it's our new favorite room! The bed and sheets were sooo soft, but the TUB! Best and biggest tub we've experienced here, definitely recommend a bath bomb or two. It was so relaxing and just what we needed! It was our sixth anniversary and I love coming here to fall in love all over again. We had an amazing evening/night. Until our next adventure, cheers! 
The Mercers
Join Our Email List
Sign up to join our email list and receive Anniversary Inn news and specials directly in your inbox. Sign up today!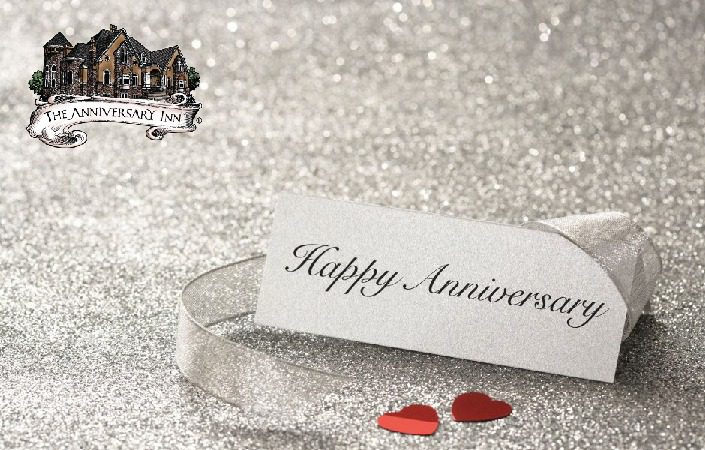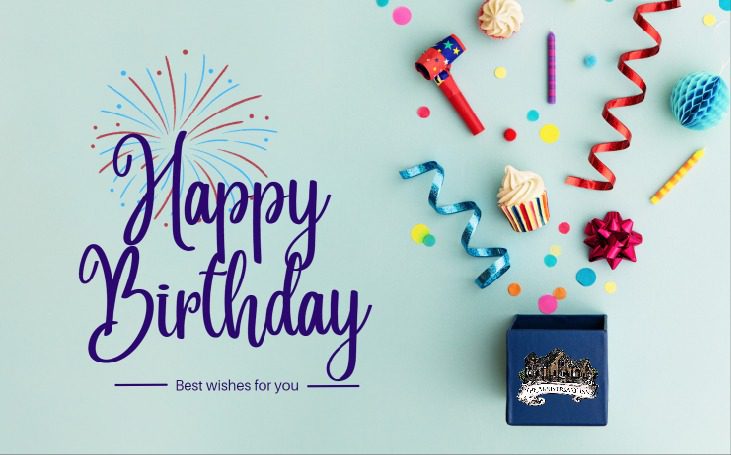 Special promotion codes for Anniversary and Birthday gifts will be emailed to you 1-4 weeks before the dates you have given us. Be sure to sign up today so you don't miss out.
Other Suites You May Like
Built in 1922, Sultan Palace, Patna is an iconic building and a delight for heritage lovers. 
The Royal House of Tanzania
Over 100 different languages are spoken in Tanzania, the most linguistically diverse country in East Africa. However, here at the Anniversary Inn, you'll only need to know one language to communicate…the language of love.
Sultan's Palace was designed by a man named Ali Jan. It is a classic example of Islamic architecture with minarets, high domes, and numerous arches. Sultan Palace is divided into two parts, in which one part has been preserved for men and the other part for women. 
Disclaimer: The photos as well as the amenities and characteristics of the suite as described on this page (such as type of tub, size of television screen, bed, etc.) may vary from what is in your suite at the time of your stay due to repairs and updates. If you require a specific type of tub or TV screen or other room characteristics during your stay, please call us and verify this with us on the phone to verify that we will be able to accommodate your needs. Otherwise, no refunds or discounts after your stay can be given due to minor variations in suite layout or characteristics such as these.
BOISE, IDAHO
1575 South Lusk Place
Boise, ID 83706
208-387-4900
1-800-324-4152
INN KEEPER
Galen Bechtel
[email protected]