Suite Details
King-sized 84″ round bed
52″ LCD TV
Jetted tub with rain shower
Checkers table
Faux fireplace
DVD player
Full breakfast included
Sparkling cider included
Snacks, DVD's and other lovely options available.
Located on the second floor.
Between the Furs & Skins
As you enter The Tipi, listen close, for you may hear the sound of drums and ancient Native American songs upon the winds. Look closely, for in the distance you may see the buffalo roam. Snuggle beneath the furs and skins on the King-Sized, round bed inside of a Native American tipi while enjoying the romantic glow of the faux fireplace. The harmonious relationship between nature and the Native Americans is evident in this suite, with modern conveniences of course! A large, jetted tub surrounded by stone and a 52″ LCD big screen TV is sure to make for an adventurous and romantic night away!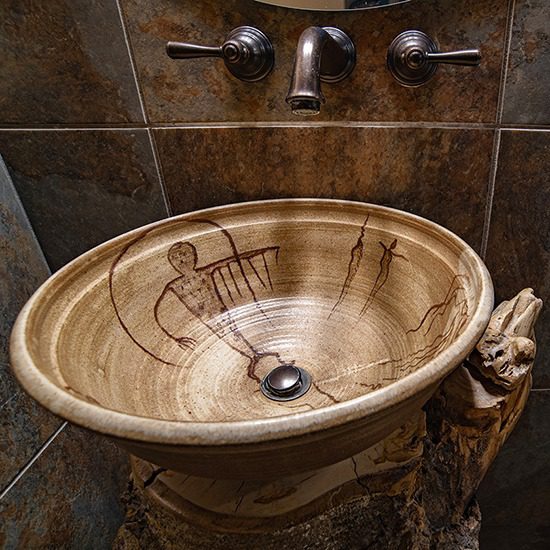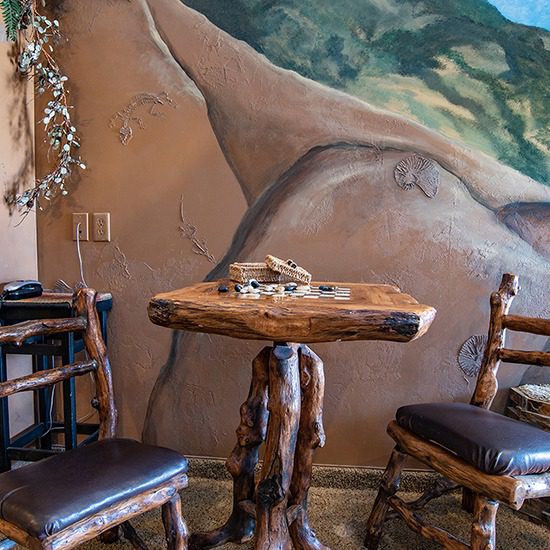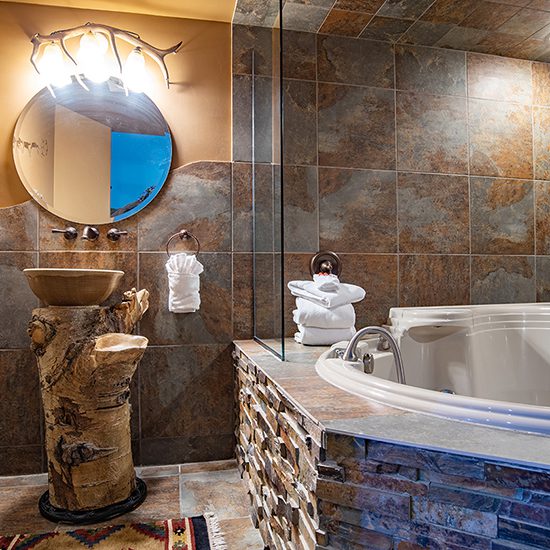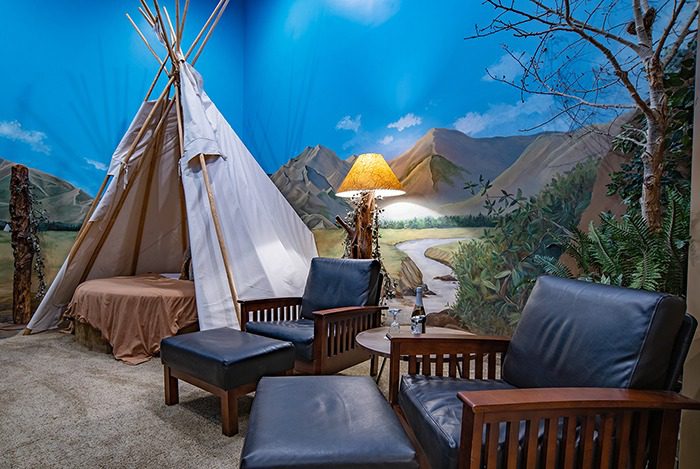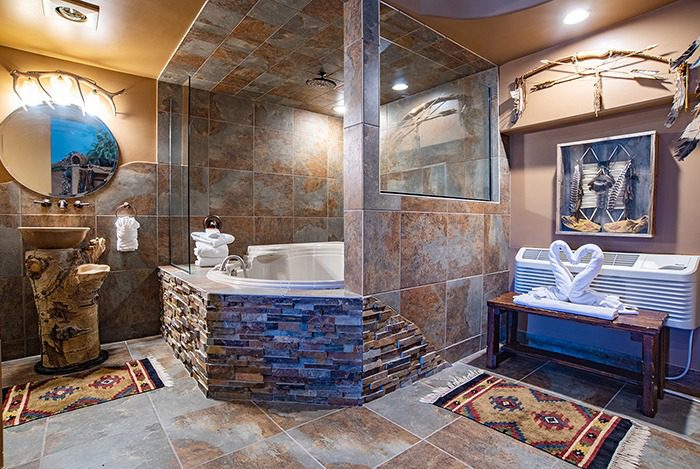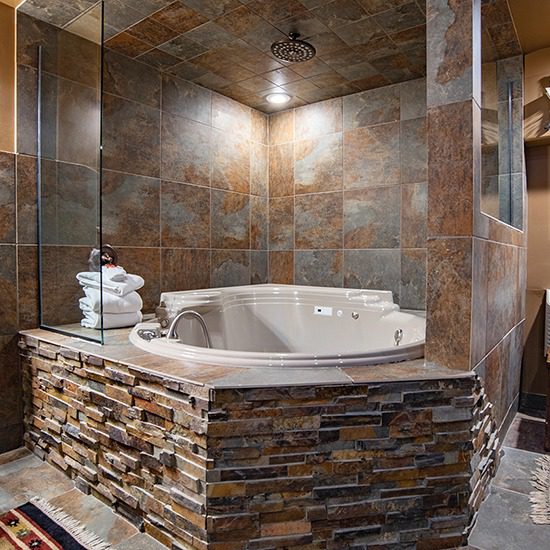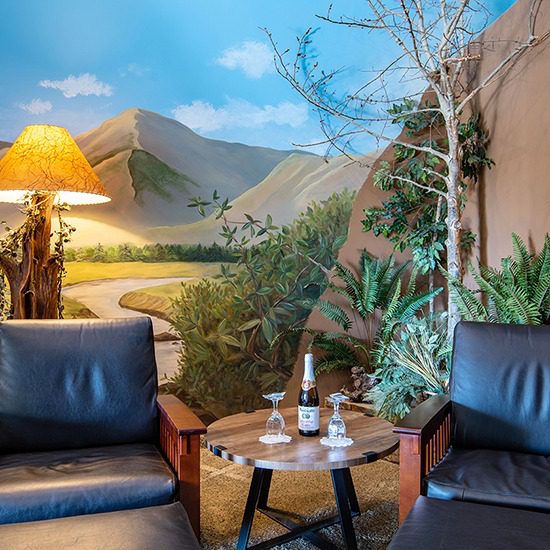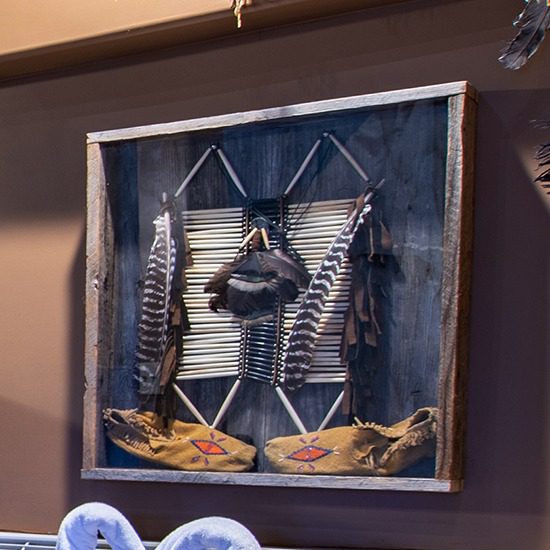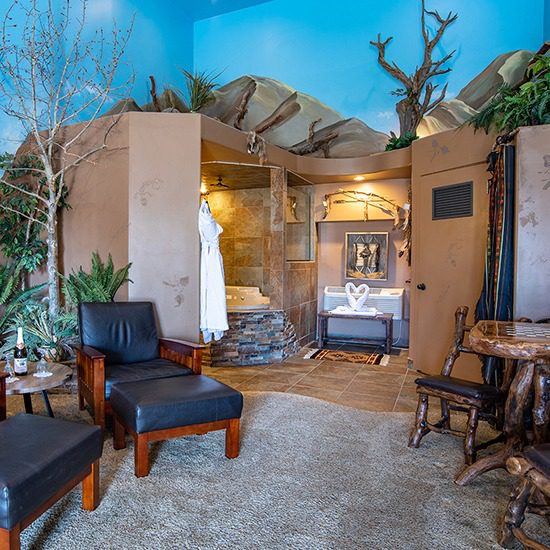 We have stayed in multiple rooms, and this has been one of our favorites so far! We loved the big open room with the tall ceiling, nice TV, and of course the bathtub! (Best we have had with all our stays). This room was decorated so well with every detail thought out! This was our first time at the Logan Anniversary Inn and now we want to keep coming back to this one!
Two Tanners in Love
My husband and I stayed here to celebrate his 40th birthday. It was so nice to escape real life and our kids in the fun Tipi room! We loved it here and will definitely be back. 🙂
Nick & Sonia
Lakulo
My honey surprised me with a Josh Turner concert. After we came back to the wilderness experience. We traversed throughout the room, and it was a great experience. Well worth the money to stay and everything was clean and delightful. This was our first time and will be coming back at least once a year. Plus, the elk shed lights are pretty cool.
J & A Harmon
We loved the tipi room. It's our first Anniversary and second time staying at the Anniversary Inn. First time was our wedding night in the King Arthur's suite. I think this will be our tradition for the rest of our marriage. (Which hopefully outlasts us both.) We can't wait to stay in every room one day.  <3 Thanks AI staff! 
Tyson & Kennedy Holden
What a fun room. We enjoyed the relaxing atmosphere and I loved beating my husband at checkers. Thanks for a great stay.
Tanya & Jeff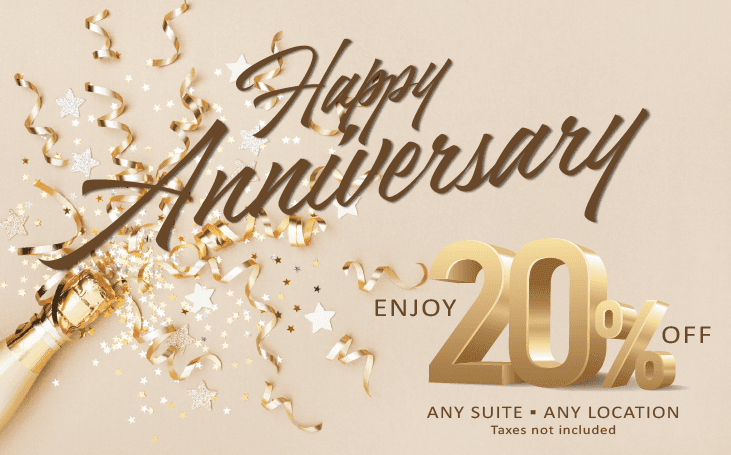 Sign up for our email list and receive Anniversary Inn news and specials directly in your inbox. Sign up today!
New York City is the most populous city in the United States, with an estimated population of 8.3 million people. But you can enjoy the big apple with just the two of you.  
The City of Tall Sky Scrapers
Overlook the city below as you snuggle in your cozy bed under the deep blue starry sky. 
As many as 800 languages are spoken in New York, making it the most linguistically diverse city in the world. But when you close the door, the only language you will need is the language of love.
Disclaimer: The photos as well as the amenities and characteristics of the suite as described on this page (such as type of tub, size of television screen, bed, etc.) may vary from what is in your suite at the time of your stay due to repairs and updates. If you require a specific type of tub or TV screen or other room characteristics during your stay, please call us and verify this with us on the phone to verify that we will be able to accommodate your needs. Otherwise, no refunds or discounts after your stay can be given due to minor variations in suite layout or characteristics such as these.
LOGAN, UTAH
169 East Center Street
Logan, UT 84321
435-752-3443
1-800-324-4152
INN KEEPER
Molly Winborg
[email protected]