Lake Powell
5th South, Salt Lake City, Utah
Suite Details
King bed
50″ TV
Oval jetted tub with waterfall shower
Aquarium
DVD player

Full breakfast included

Sparkling cider included
Snacks, DVD's and other lovely options available.
Stairs up to tub.
Located on the second floor.
A Desert Oasis
Drift off to sleep under the stars surrounded by the comfort of royal red rock walls, with an aquarium, jetted tub and waterfall to add the perfect touch to your desert oasis. Dream of kayaking, swimming and basking in the sun the next day.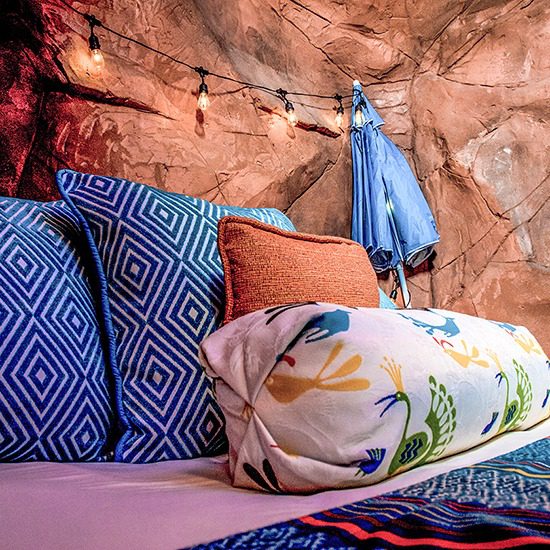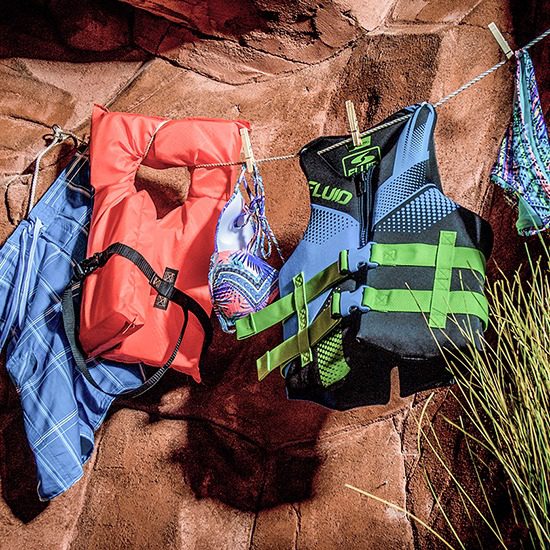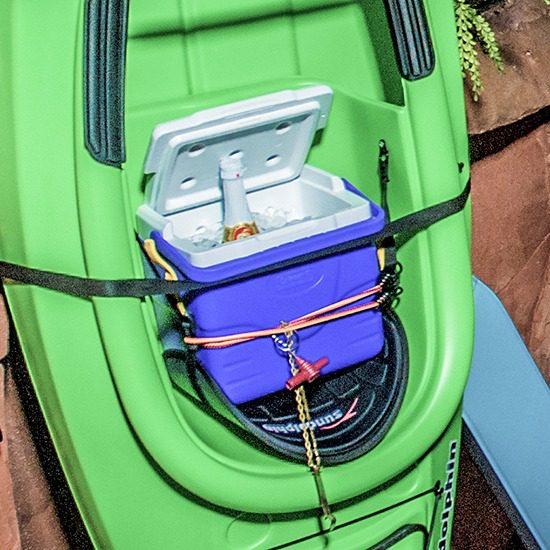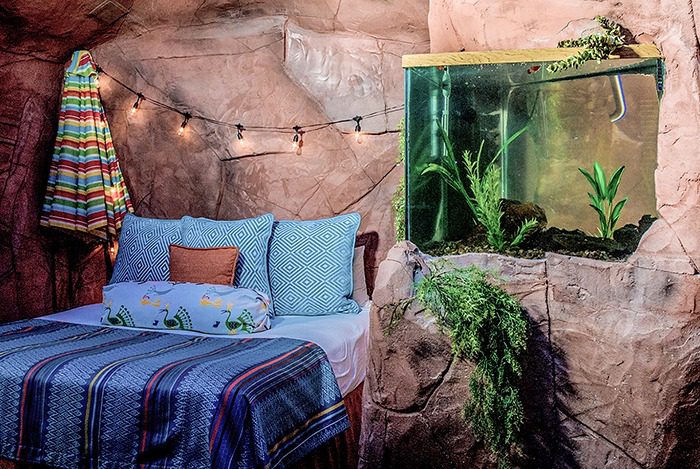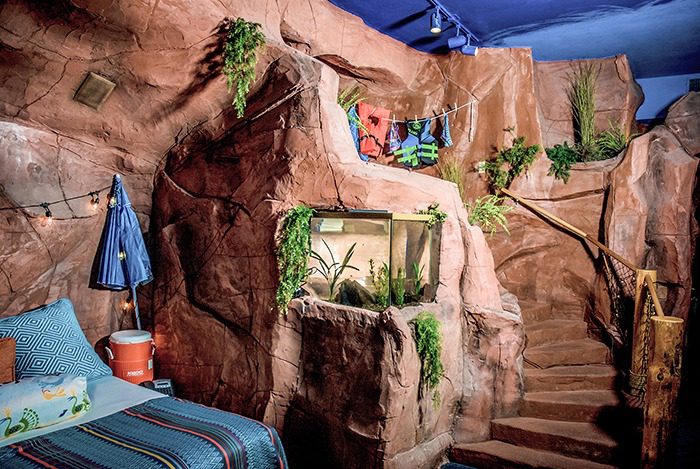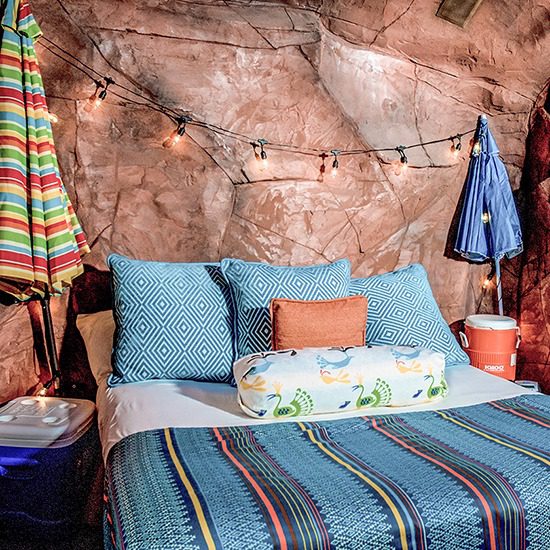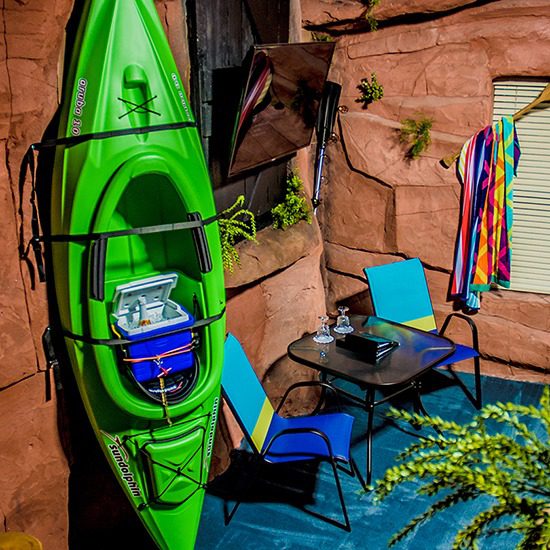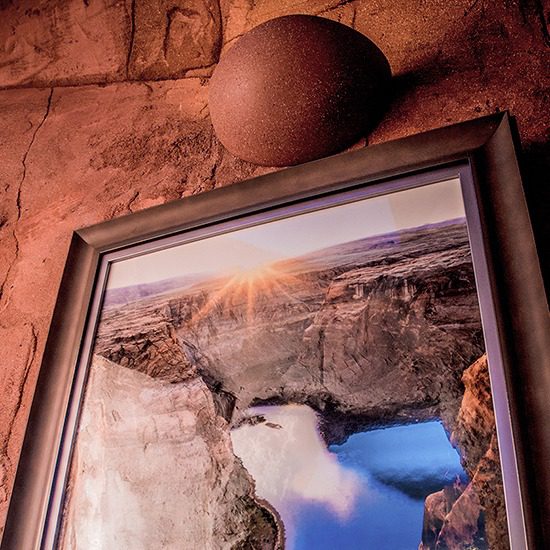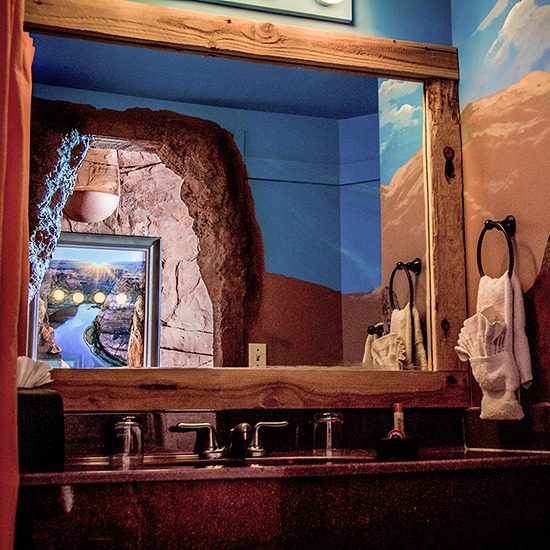 Loved the suite. Was a little reluctant at being in it from their pictures online but we made it here and it was great. Loved the tub turning off the lights and the fish turning on. It's like you're sleeping in the tub in the great outdoors. Enjoy! We did!
Pleasantly surprised guests
Came down for my wife's birthday from Idaho. We really appreciate the details and hard work that went into this place. The rock is amazing and the ceiling is phenomenal. The detail everywhere is just great. Thank you for an amazing experience. We had a really relaxing time and I loved the bath!
The Campbells
Our 14th wedding anniversary. We always wanted to stay in this suite but felt like an "Emerald" suite wouldn't be that nice. We were wrong! Fish tank is relaxing. Tub was awesome. Really unique bathroom layout! Can't wait to stay here again.
Happy couple
We are celebrating seven years total and one year married! We loved this suite, might be one of the favorites! The bed is heavenly and I loved the tub like our own little hot spring! Loved the attention to detail and the little fairy lights! We were a little disappointed about breakfast but loved the time we spent here nevertheless. See you next year.
P.S. We loved the fish!
Fish lovers
We are here to celebrate our first anniversary of marriage! This suite was incredible! Our favorite part was obviously the tub with the waterfall! Memories have been made here. Great service, great food, great atmosphere! We definitely need to come back to try more suites!
Waterfall lovers
Join Our Email List
Sign up to join our email list and receive Anniversary Inn news and specials directly in your inbox. Sign up today!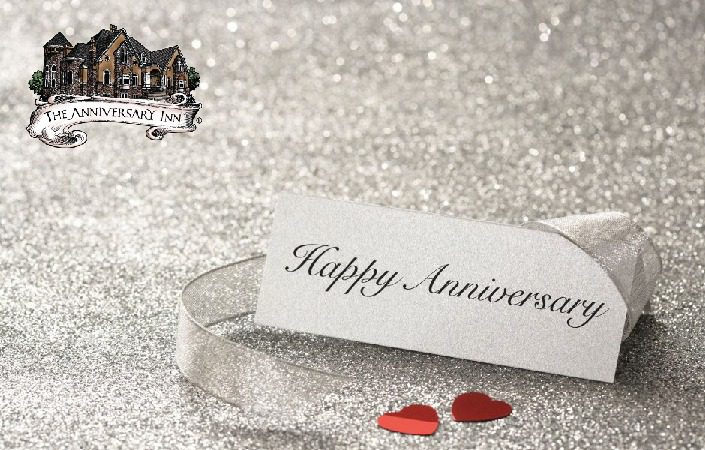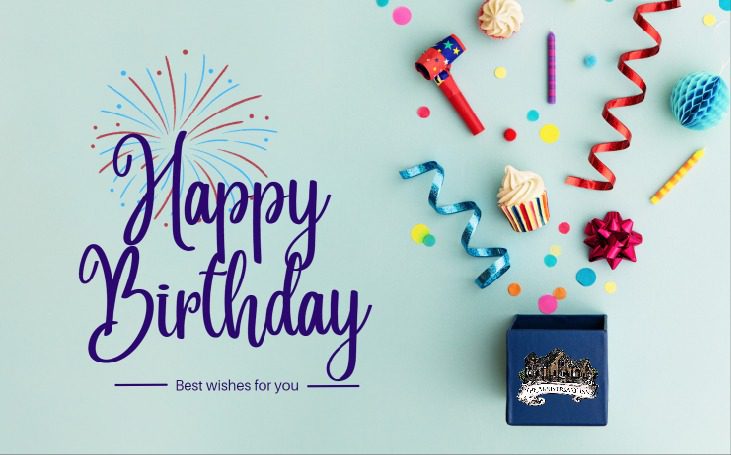 Special promotion codes for Anniversary and Birthday gifts will be emailed to you 1-4 weeks before the dates you have given us. Be sure to sign up today so you don't miss out.
Other Suites You May Like
Life is better in the great outdoors.
— TARA Wildlife
I go to nature to be soothed and healed, and to have my senses put in tune once more.
— John Burroughs
I don't need therapy. I just need my boat.
— Sea Tow
Disclaimer: The photos as well as the amenities and characteristics of the suite as described on this page (such as type of tub, size of television screen, bed, etc.) may vary from what is in your suite at the time of your stay due to repairs and updates. If you require a specific type of tub or TV screen or other room characteristics during your stay, please call us and verify this with us on the phone to verify that we will be able to accommodate your needs. Otherwise, no refunds or discounts after your stay can be given due to minor variations in suite layout or characteristics such as these.
SALT LAKE CITY
5TH SOUTH
460 South 1000 East
Salt Lake City, UT 84102
801-363-4900
1-800-324-4152
INN KEEPER
Kristen Blea
[email protected]