"007"
South Temple, Salt Lake City, Utah
Suite Details
King bed
55″ TV
Oval jetted tub with waterfall shower
DVD player

Full breakfast included

Sparkling cider included
Snacks, DVD's and other lovely options available.
Located on the second floor.
Shaken. Not stirred.
The secret is out. We have an incredible top secret suite. It is time to bond in the sophisticated elegance and style that "her majesty" would approve. This is your chance to play out all the secret tricks you have up your sleeve to let your partner know you are the spy who loves only them. Enjoy an intriguing evening filled with diamonds, gold, tuxedos and allure.
(Once inside the tour, click and drag your mouse to look around, or click on the circles to move around the suite.)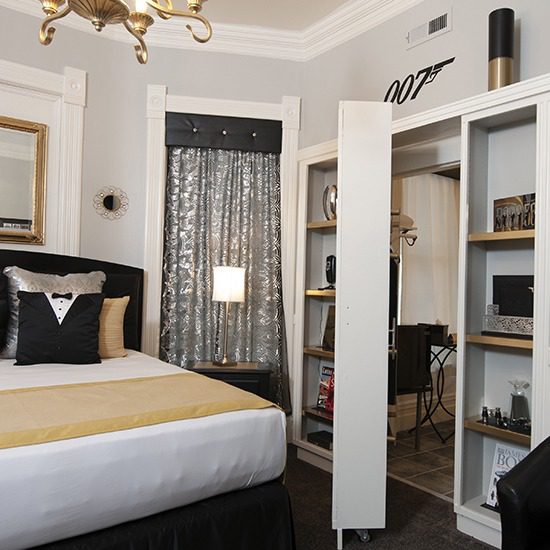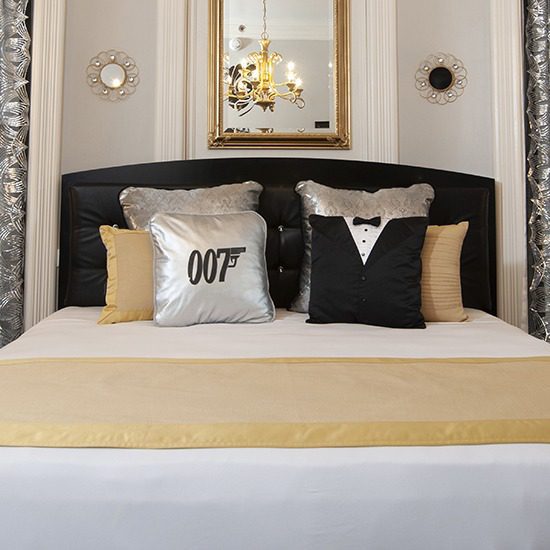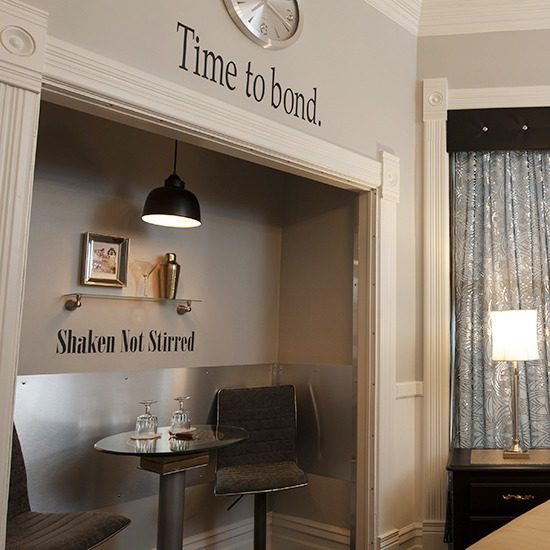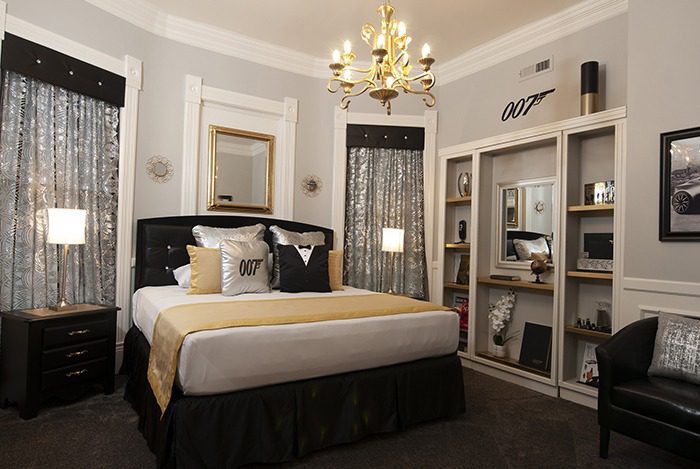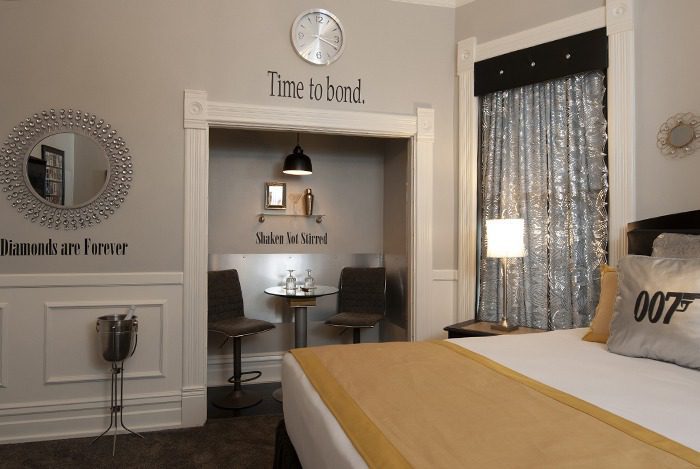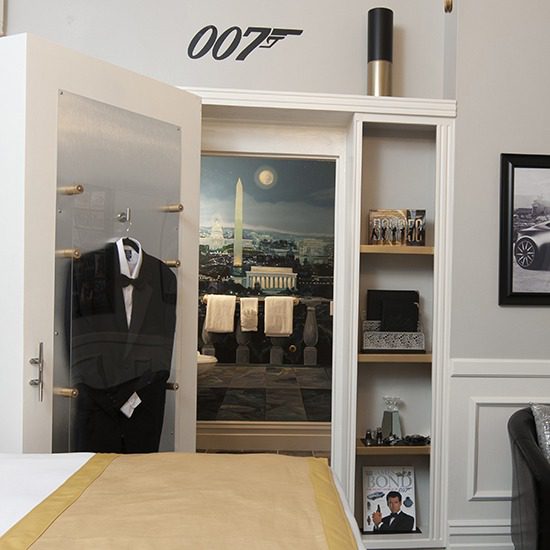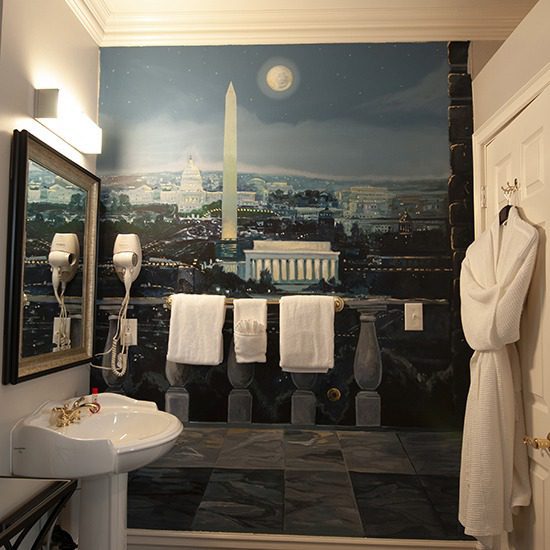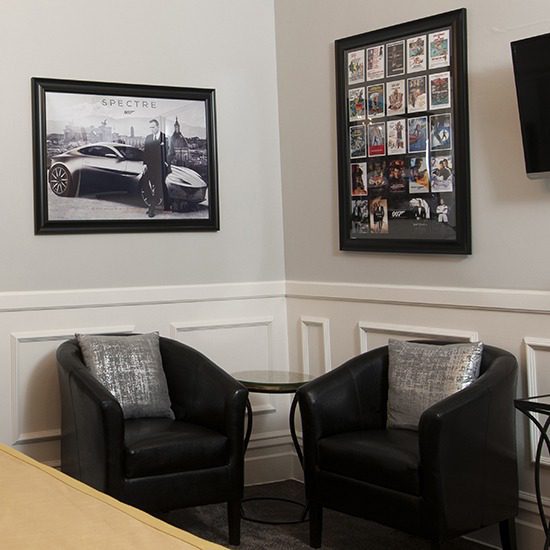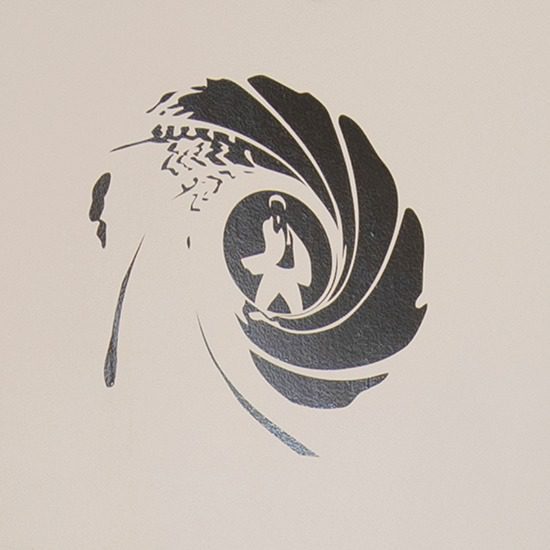 We came to Anniversary Inn to celebrate my husband's birthday and also mine. We decided we didn't want gifts, just time together and this is the PERFECT PLACE!! We loved the HUGE bathtub with lots of bubbles! And our favorite was the "Secret" door behind the bookshelf! Thank you for making such fun rooms where we can come and enjoy and celebrate life!
The Birthday Couple
Came to enjoy time together without distractions for our anniversary. Put those phones on airplane mode! Thank you for providing such a classy room to stay in!
Jamie and Daniel
We celebrated our first anniversary here. We loved the room and the breakfast. It was so fun to have a night out.
The Johnsons
Came here for Valentine's Day and it was perfect. Very romantic weekend!
M & D
We stayed to celebrate our birthdays. We loved the room.
Jennifer & Richard
Join Our Email List
Sign up to join our email list and receive Anniversary Inn news and specials directly in your inbox. Sign up today!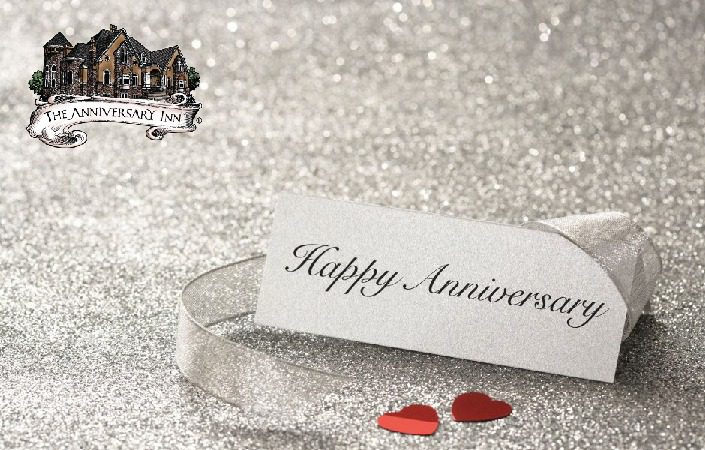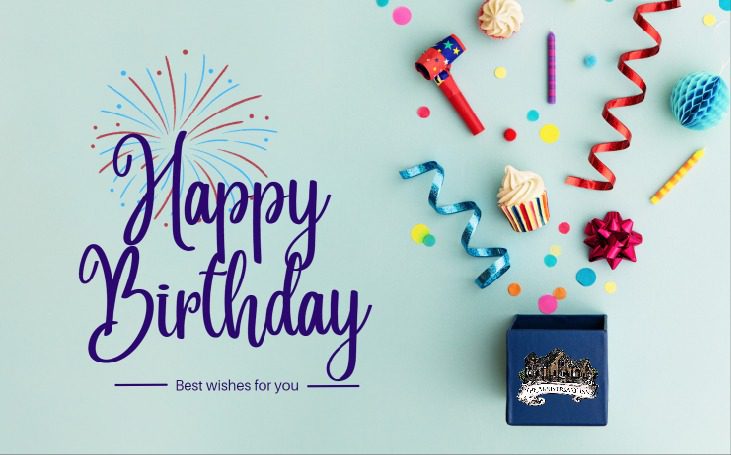 Special promotion codes for Anniversary and Birthday gifts will be emailed to you 1-4 weeks before the dates you have given us. Be sure to sign up today so you don't miss out.
Other Suites You May Like
"Sheer magnetism, darling."
— James Bond, The Man With The Golden Gun
"Don't think. Just let it happen."
— James Bond, The Living Daylights
"Why is it that people who can't take advice always insist on giving it?"
— James Bond, Casino Royale
Disclaimer: The photos as well as the amenities and characteristics of the suite as described on this page (such as type of tub, size of television screen, bed, etc.) may vary from what is in your suite at the time of your stay due to repairs and updates. If you require a specific type of tub or TV screen or other room characteristics during your stay, please call us and verify this with us on the phone to verify that we will be able to accommodate your needs. Otherwise, no refunds or discounts after your stay can be given due to minor variations in suite layout or characteristics such as these.
SALT LAKE CITY
SOUTH TEMPLE
678 East South Temple
Salt Lake City, UT 84102
801-363-4950
1-800-324-4152
INN KEEPER
Kristen Blea
[email protected]