Wild West
5th South, Salt Lake City, Utah
Wild West
Suite Tier: Ruby
Suite Details
Queen bed
43″ TV
Oval jetted tub with waterfall shower
DVD player

Full breakfast included

Sparkling cider included
Snacks, DVD's and other lovely options available.
Stairs to enter bed.
Located on the first floor.
Dance to the Beat that We Love Best…
Roughing it takes on a new meaning when you bed down in the Old-West. Sleep in a covered wagon, then mosey into 'town' for a good hot bath.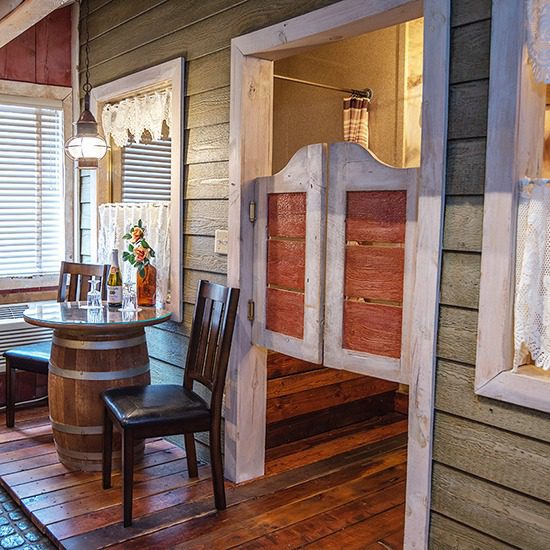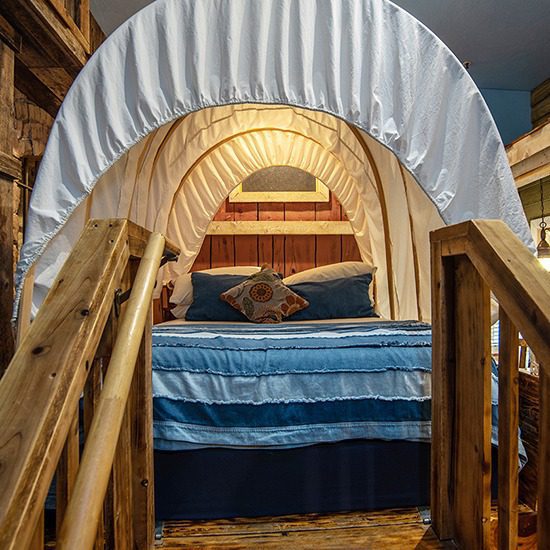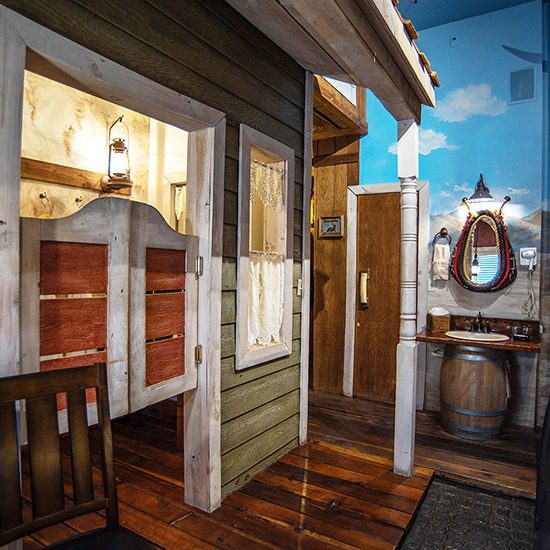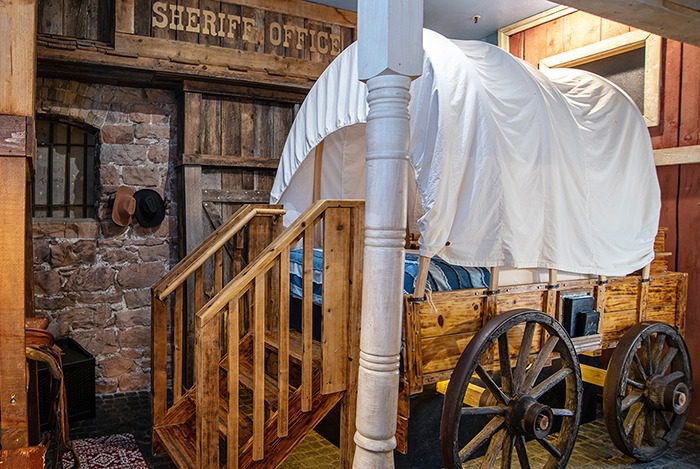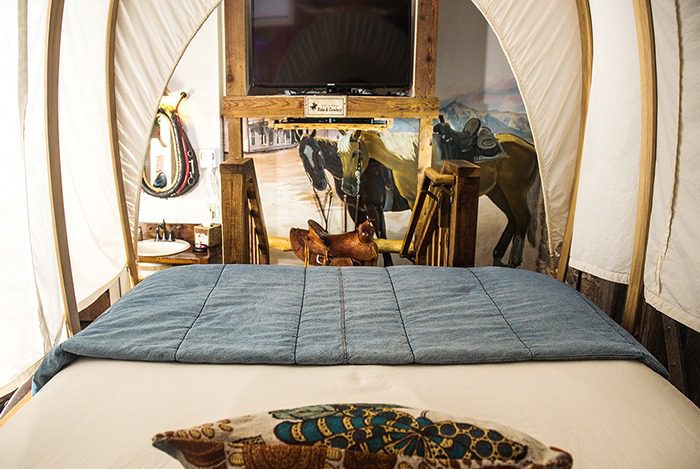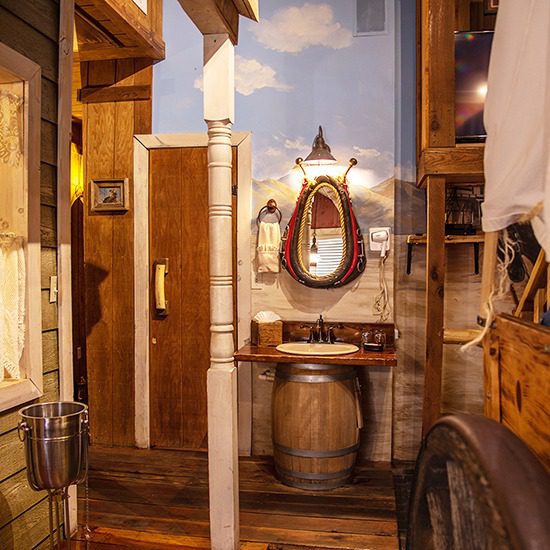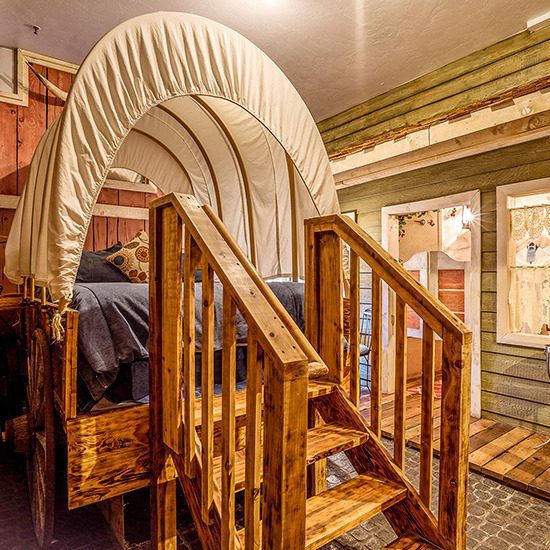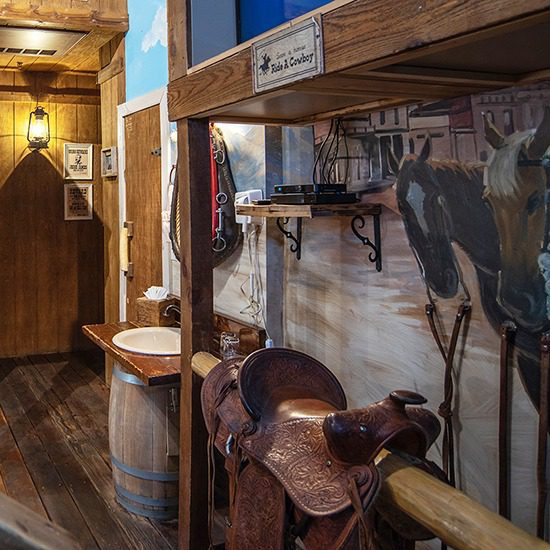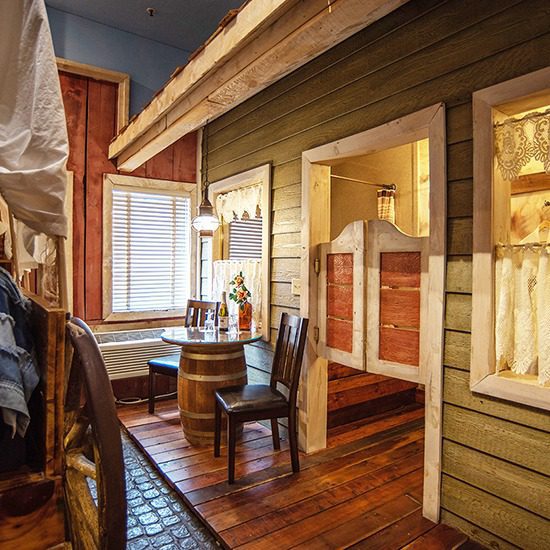 Celebrated our second anniversary! will hopefully be back next year! Loved the covered wagon and all the details in the suite. The saloon doors are great to hid behind. What an awesome stay!
P.S. Try opening the door next to the bed!
Happily Married
Sleeping in a covered wagon with the snow falling and blowing outside never felt so comfortable! Wonderful night, nice suite!
Comfy Wagoneers
Came for my 33rd birthday! First time here and it was truly amazing! Nothing beats a covered wagon bed and a big jetted tub! Can't wait to come back and stay in other suites!
Birthday boy
It's our 25th wedding anniversary! We love the Anniversary Inn. We have been several times. We love the Wild West Suite. The suite is adorable and romantic.
25 and Counting
New York New York | SLC – 5th South
August 17, 2017
Celebrating our happy new marriage in a covered wagon was cozy and memorable. Best place for any cowboy and cowgirl.
Cowboy & Cowgirl
Join Our Email List
Sign up to join our email list and receive Anniversary Inn news and specials directly in your inbox. Sign up today!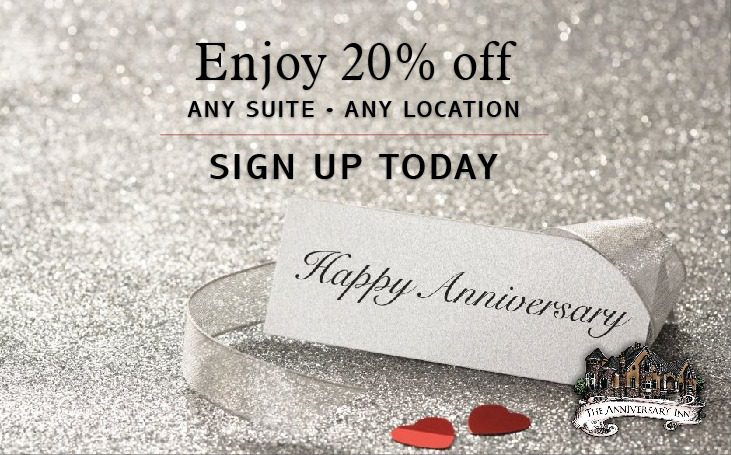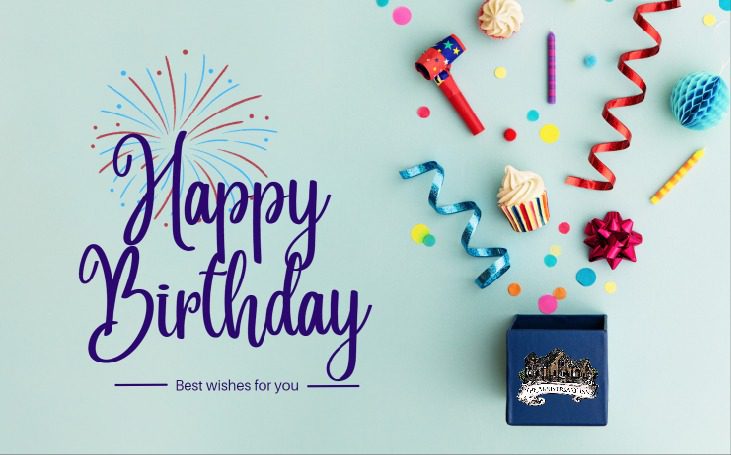 Special promotion codes for Anniversary and Birthday gifts will be emailed to you shortly before the dates you have given us. Be sure to sign up today so you don't miss out.
Other Suites You May Like
New York City is the most populous city in the United States, with an estimated population of 8.3 million people. But you can enjoy the big apple with just the two of you.  
The City of Tall Sky Scrapers
Overlook the city below as you snuggle in your cozy bed under the deep blue starry sky. 
As many as 800 languages are spoken in New York, making it the most linguistically diverse city in the world. But when you close the door, the only language you will need is the language of love.
Disclaimer: The photos as well as the amenities and characteristics of the suite as described on this page (such as type of tub, size of television screen, bed, etc.) may vary from what is in your suite at the time of your stay due to repairs and updates. If you require a specific type of tub or TV screen or other room characteristics during your stay, please call us and verify this with us on the phone to verify that we will be able to accommodate your needs. Otherwise, no refunds or discounts after your stay can be given due to minor variations in suite layout or characteristics such as these.
SALT LAKE CITY
5TH SOUTH
460 South 1000 East
Salt Lake City, UT 84102
801-363-4900
1-800-324-4152
INN KEEPER
Kristen Blea
[email protected]