Cape Cod
5th South, Salt Lake City, Utah
Suite Details
Round Queen bed
43″ TV
Jetted tub with waterfall shower
DVD player

Full breakfast included

Sparkling cider included
Snacks, DVD's and other lovely options available.
Stairs to enter tub.
Located on the first floor.
Your Love Shines Bright
Enjoy the adventure of sleeping in an East Coast lighthouse. Some guests say you can actually hear the waves crashing against the shoreline. Explore the waterfall/jetted tub in the sea cave and drift off to sleep to the soothing sight of the sand and seashells above your head.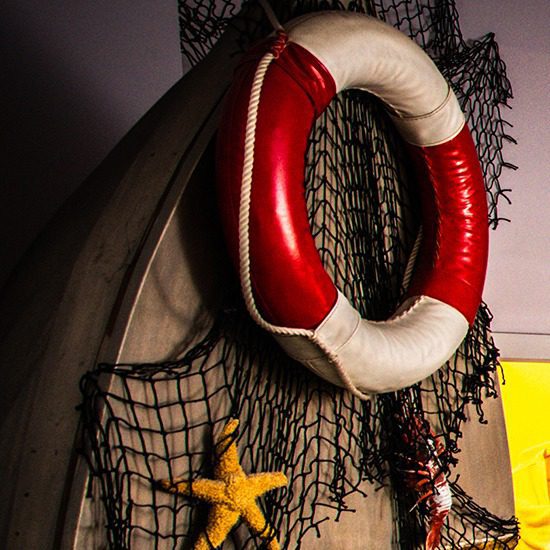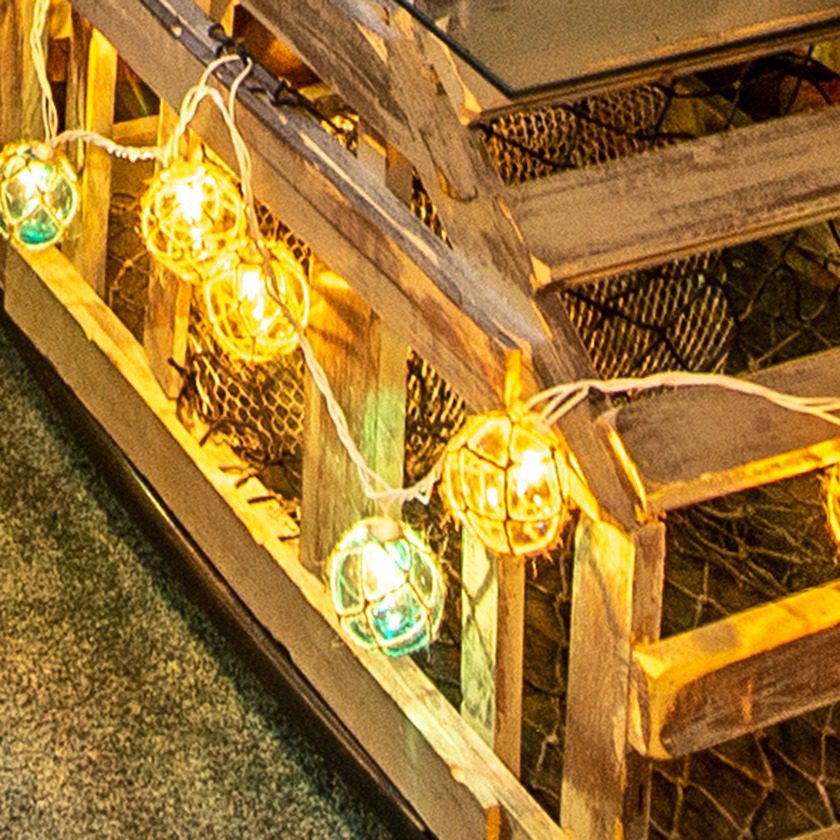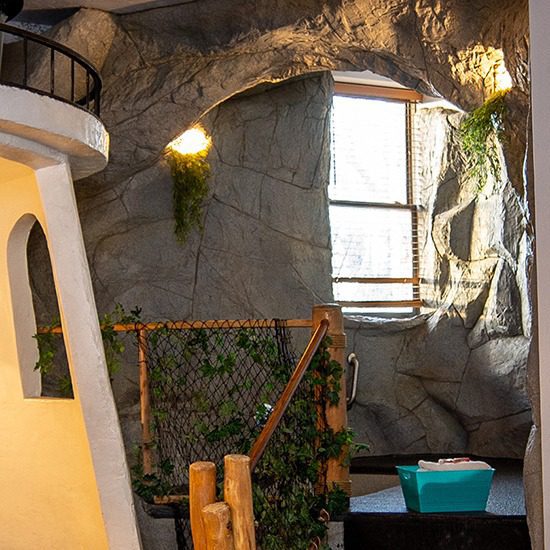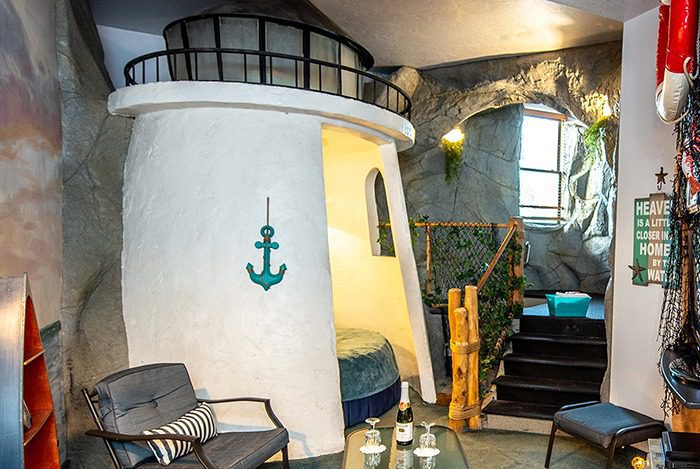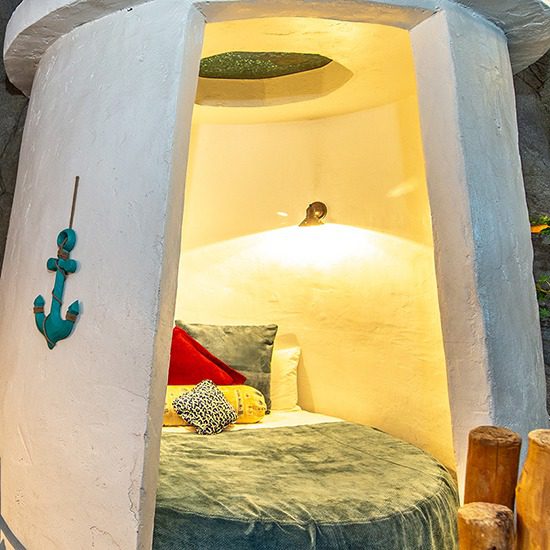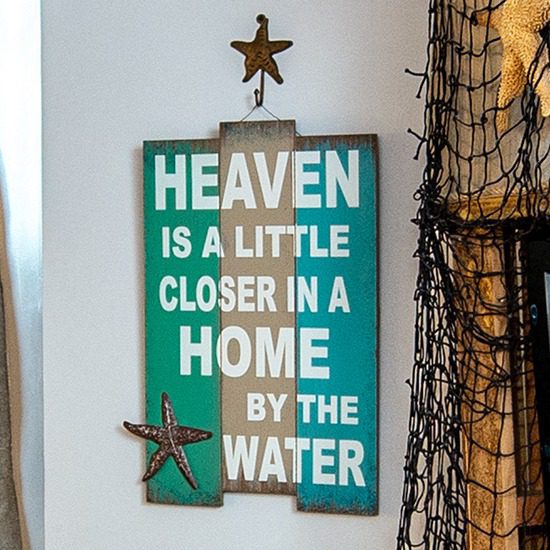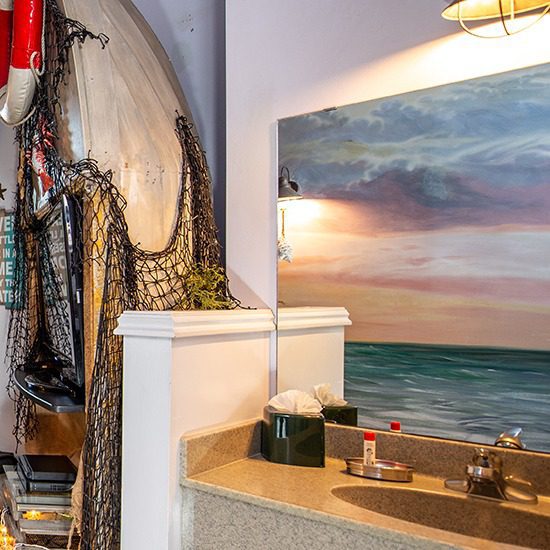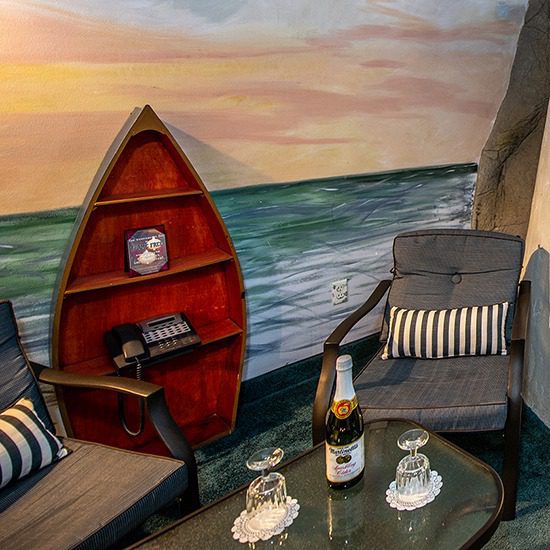 An Ode to Cape Cod
O how sweet the spray of a waterfall nestled in a cave, rays of light from a westward window translucent blue stones and petals cast tier friendly auras about a circular pile of comfort and warmth. Magnificent hues upon drywall canvas beg introspection and wonder upon plush navy carpet in the comforting company of lobster and lover alike, a final farewell is bid to the lighthouse, sealed in memory for a lifetime.
Odette
My husband and I stayed here for our sixth anniversary and we loved this suite! We recently returned from a trip to the Oregon coast and this suite made us feel like we were still on vacation. So many fun and unique details in this space. While the jetted tub is fun, the waterfall shower was AMAZING! Such a fun feature to have in this suite. WE hope you enjoy your time here as much as we did.
Michael and Kortney
My hubby and I stayed for our seventh anniversary. I loved this suite, it was so much fun but also relaxing. FYI the shower is a little hidden but amazing! The breakfast was really great and so was the staff. Don't forget to take pictures under the rain shower or waterfall. Live-Laugh-Love. We will be back!
Tori and Bryan
I've wanted to stay at the Anniversary Inn for so long. My husband and I got married at the aquarium and wanted to stick with the sea theme. This was awesome! The bathtub was fantastic. We are coming back to try all of the suites.
Sea lovers
We stayed here for the first time and we are so happy to discover a new escape from the city. We love this place so comfy and the guys at the front desk are really good, customer service is amazing thank you.
Escape artists
Join Our Email List
Sign up to join our email list and receive Anniversary Inn news and specials directly in your inbox. Sign up today!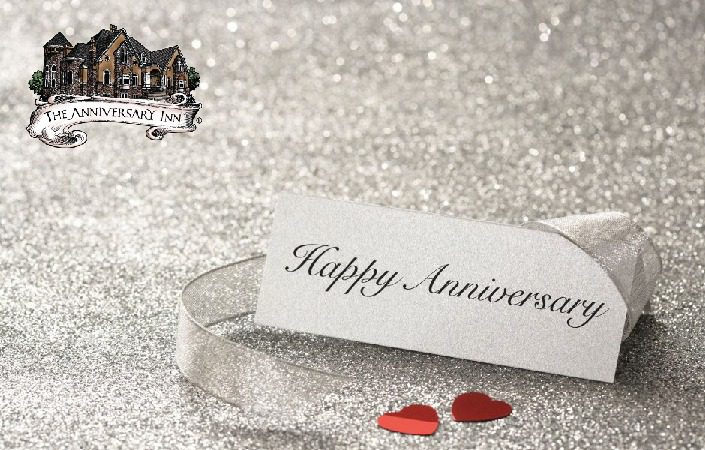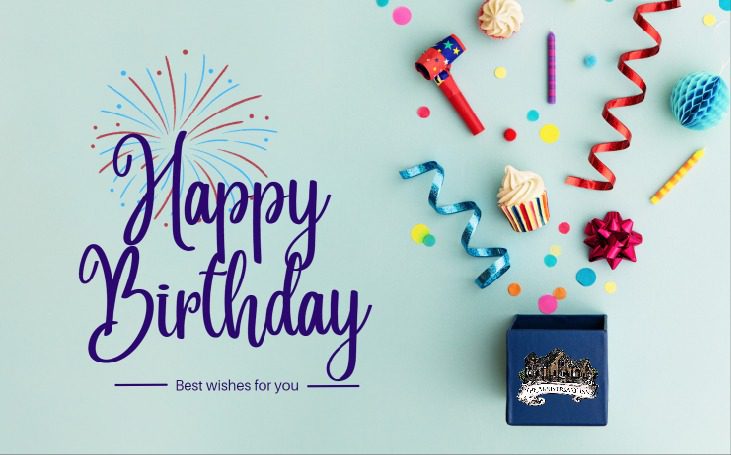 Special promotion codes for Anniversary and Birthday gifts will be emailed to you 1-4 weeks before the dates you have given us. Be sure to sign up today so you don't miss out.
Other Suites You May Like
Kissing the Atlantic Ocean
Cape Cod is a hook-shaped peninsula extending into the Atlantic Ocean from the southeastern corner of Massachusetts, in the northeastern United States.
The name Cape Cod, coined in 1602 by Bartholomew Gosnold, is the ninth oldest English placename in the U.S.
Plenty of Beautiful Views
Cape Cod extends 65 miles into the Atlantic Ocean, with a breadth of between 1–20 miles, and covers more than 400 miles of shoreline.
Disclaimer: The photos as well as the amenities and characteristics of the suite as described on this page (such as type of tub, size of television screen, bed, etc.) may vary from what is in your suite at the time of your stay due to repairs and updates. If you require a specific type of tub or TV screen or other room characteristics during your stay, please call us and verify this with us on the phone to verify that we will be able to accommodate your needs. Otherwise, no refunds or discounts after your stay can be given due to minor variations in suite layout or characteristics such as these.
SALT LAKE CITY
5TH SOUTH
460 South 1000 East
Salt Lake City, UT 84102
801-363-4900
1-800-324-4152
INN KEEPER
Kristen Blea
[email protected]