Lighthouse
5th South, Salt Lake City, Utah
Suite Details
Round queen bed
43″ TV
Oval jetted tub with waterfall shower
DVD player
Large oversized chair
Full breakfast included
Sparkling cider included
Snacks, DVD's and other lovely options available.
Located on the second floor.
A Light in the Dark
Enjoy the adventure of sleeping in an East Coast lighthouse. Some guests say you can actually hear the waves crashing against the shoreline. Explore the waterfall/jetted tub in the sea cave and drift off to sleep to the soothing sight of sand and seashells above your head.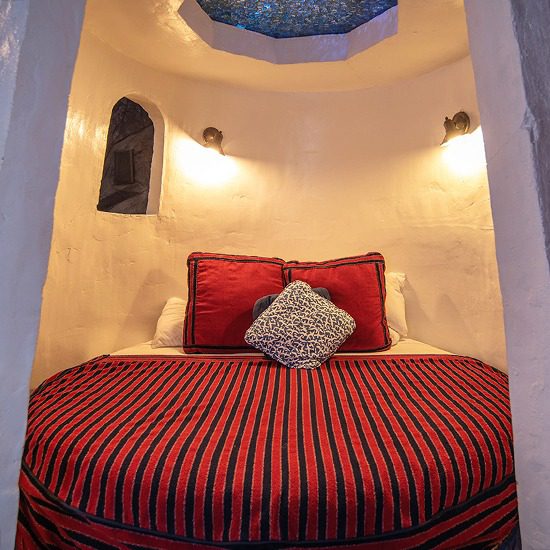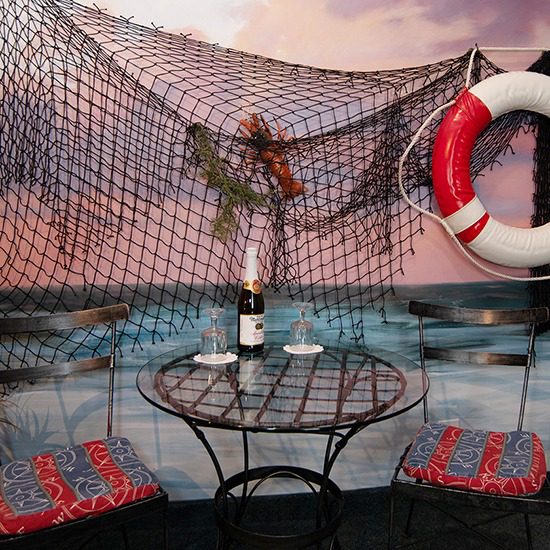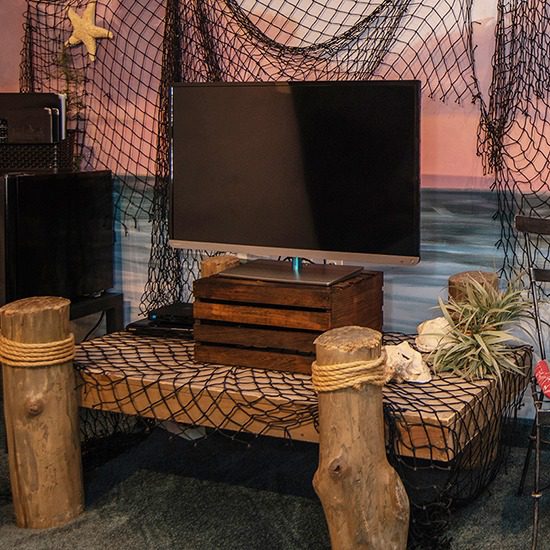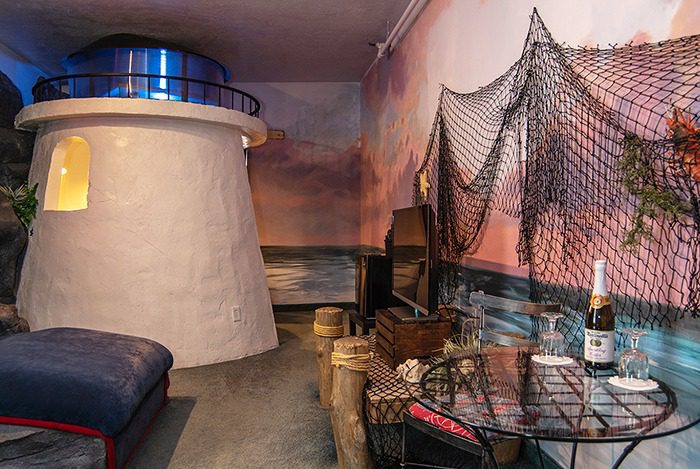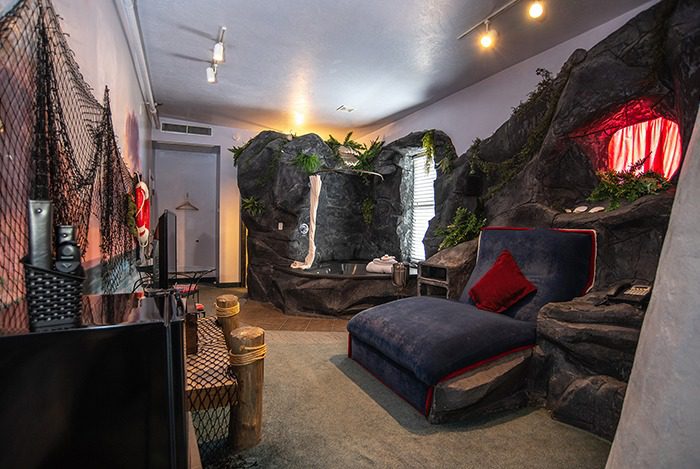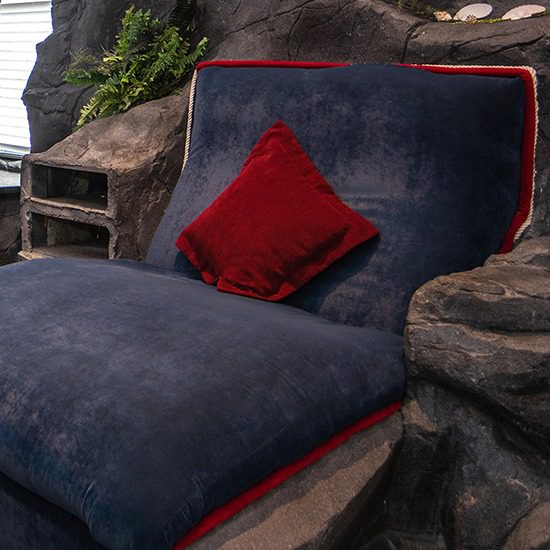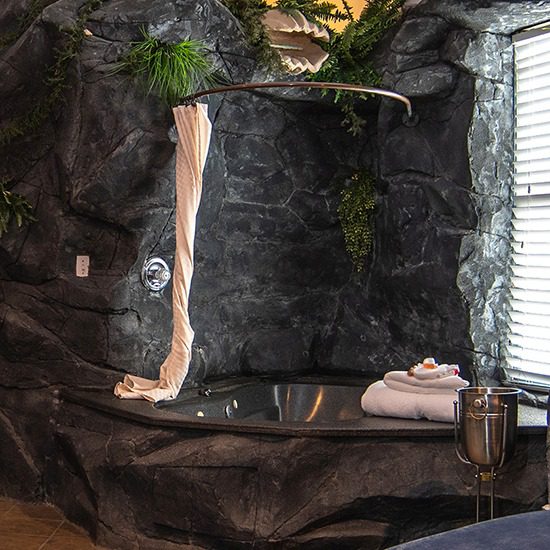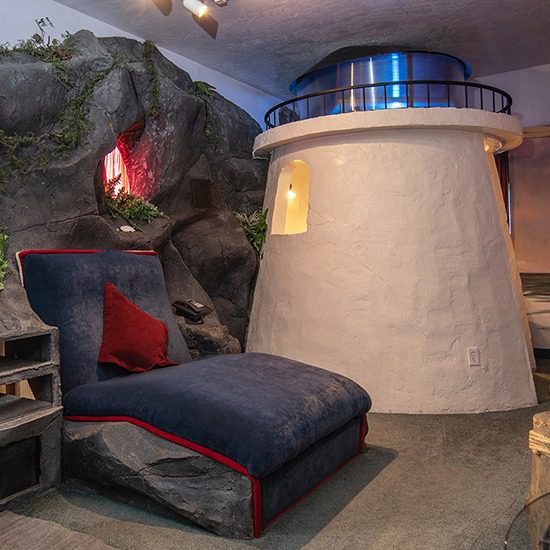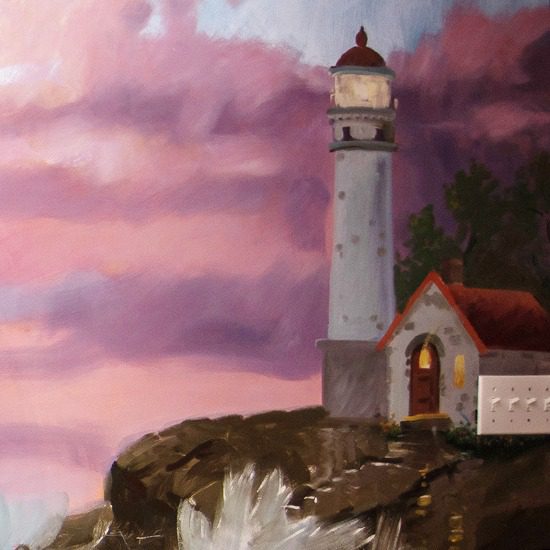 We loved our stay! The tub was amazing. We really loved the aesthetic. This was our first getaway as a couple, and it is one we won't forget.
Jordan and Xchit
Thanks for making our 38th anniversary a magical time of renewed commitment and love! We've been to many lighthouses through our 38 years together but this is one of our favorites! Super fun!
Jim & Jalaine Black
We loved the Lighthouse suite! Especially the waterfall shower and round bed. This was the perfect way to celebrate our two-year (..and three months) anniversary!
Alexis and Cooper
This was our first time staying here, and it won't be our last. We were here visiting family and decided to sneak away to celebrate our four-year wedding anniversary. We had a great time in the Lighthouse suite. Thank you!
Amanda & Josh Orton
We stayed here for our fourth wedding anniversary. We loved it! This suite was so much fun. Breakfast is always so good. We will definitely be back next year!
Happy guests
Join Our Email List
Sign up to join our email list and receive Anniversary Inn news and specials directly in your inbox. Sign up today!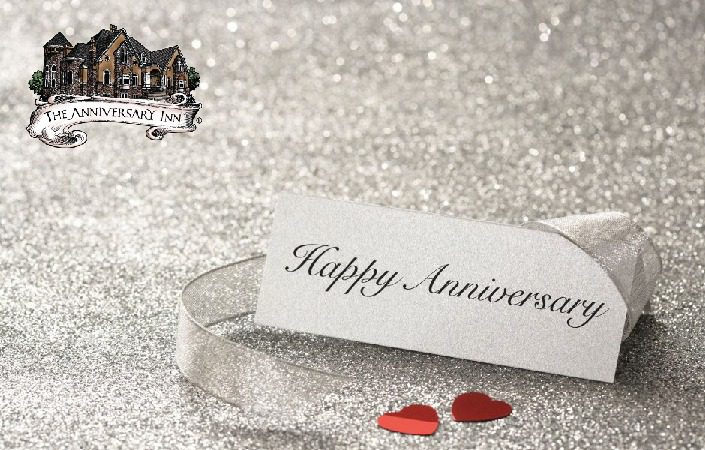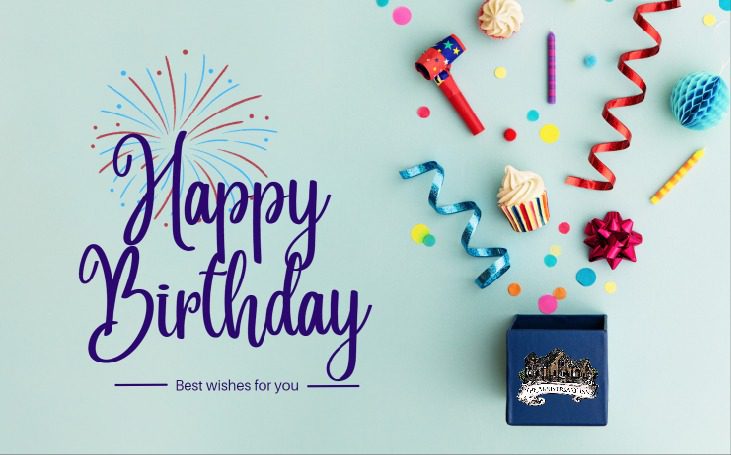 Special promotion codes for Anniversary and Birthday gifts will be emailed to you 1-4 weeks before the dates you have given us. Be sure to sign up today so you don't miss out.
Other Suites You May Like
A strange vision unfolded; unfazed I gazed.
A beach flanked by a long fishing net in the haze.
Dark silhouettes and shadows formed a crescent band.
Figures, forms and fishing net fused in the sand.
I heard voices and echoes of the long net in motion.
I could smell the scent of fish and feel the commotion.
Those fishing folks with hats and attire quaint –
Could this be a dream? Leave me my dream; oh, I faint.
The first true lighthouse may have been built in about 280 BCE in Egypt. Lighthouses became more common in Europe around 1100 CE, and in the United States in the 18th century. By 1900, there were nearly 1,000 lighthouses in the United States, and as many as 50,000 in the world. Most lighthouses are now automated or abandoned.
Tonight, abandon all else, except one another.
she was his
lighthouse and he
was lost in
her ocean
— Antonia
Disclaimer: The photos as well as the amenities and characteristics of the suite as described on this page (such as type of tub, size of television screen, bed, etc.) may vary from what is in your suite at the time of your stay due to repairs and updates. If you require a specific type of tub or TV screen or other room characteristics during your stay, please call us and verify this with us on the phone to verify that we will be able to accommodate your needs. Otherwise, no refunds or discounts after your stay can be given due to minor variations in suite layout or characteristics such as these.
SALT LAKE CITY
5TH SOUTH
460 South 1000 East
Salt Lake City, UT 84102
801-363-4900
1-800-324-4152
INN KEEPER
Kristen Blea
[email protected]