Sultan's Palace
5th South, Salt Lake City, Utah
Suite Details
Queen bed
43″ TV
Oval jetted tub with waterfall shower
DVD player

Full breakfast included

Sparkling cider included
Snacks, DVD's and other lovely options available.
Stairs to enter bed and up to tub.
Located on the second floor.
Mythical Magic
Arabian Nights, it's the inspiration for The Anniversary Inn's Sultan's Palace with a jetted tub surrounded by a winged dragon and a queen-sized bed sitting on the back of two elephants. Maybe carpets don't fly, but who knows if you don't really try. Let your imagination take over, after all, there's a little magic in every room at The Anniversary Inn.
(Once inside the tour, click and drag your mouse to look around, or click on the circles to move around the suite.)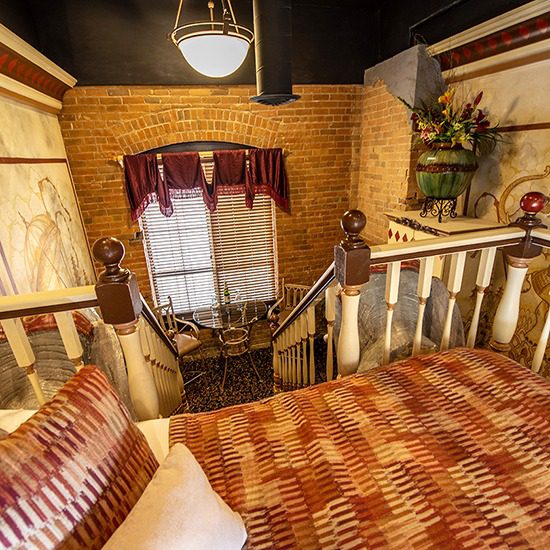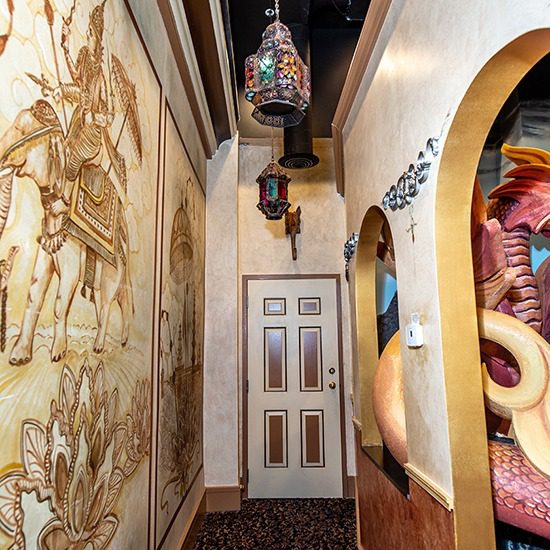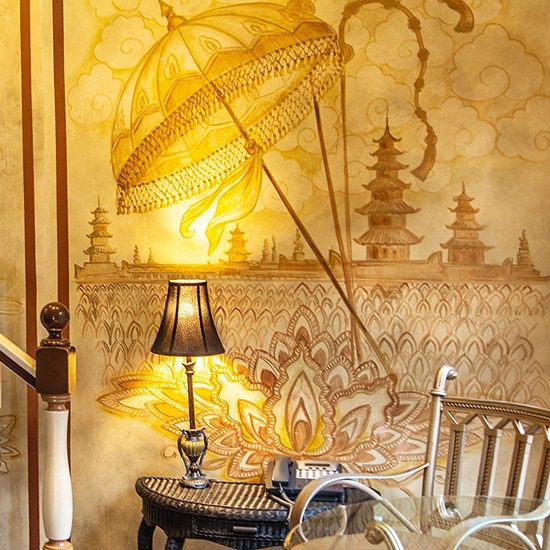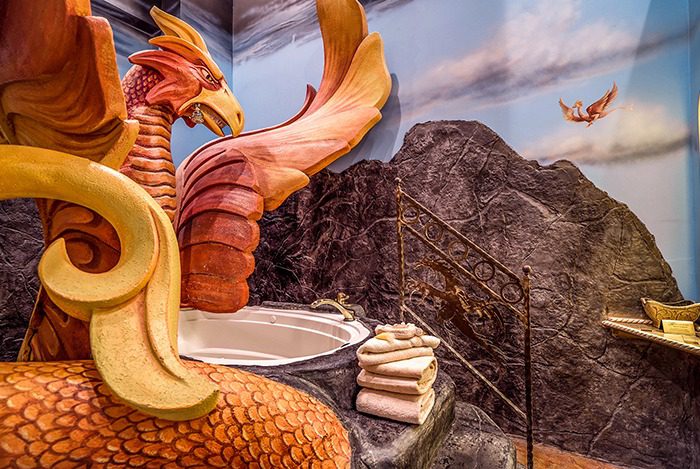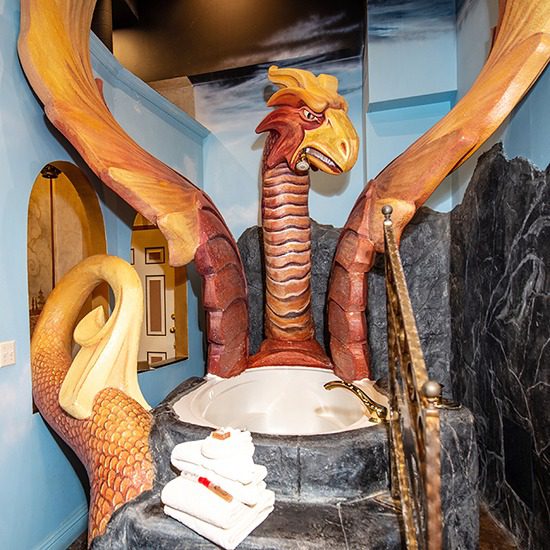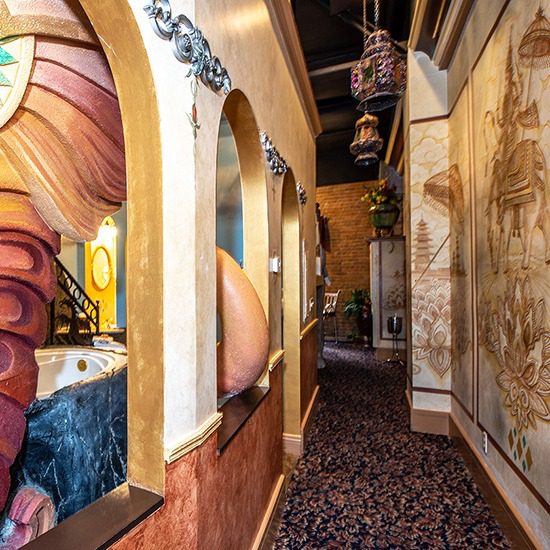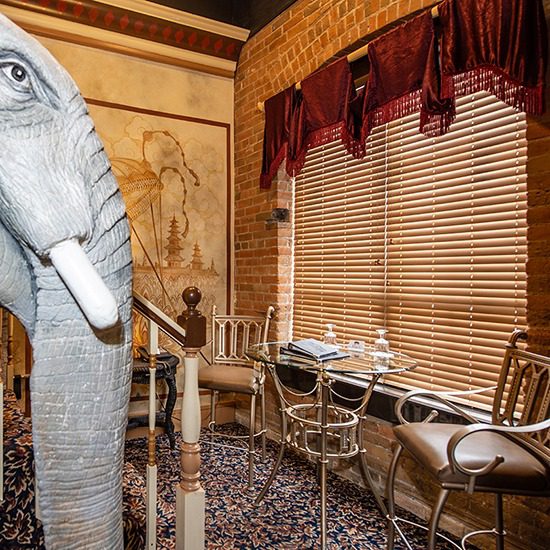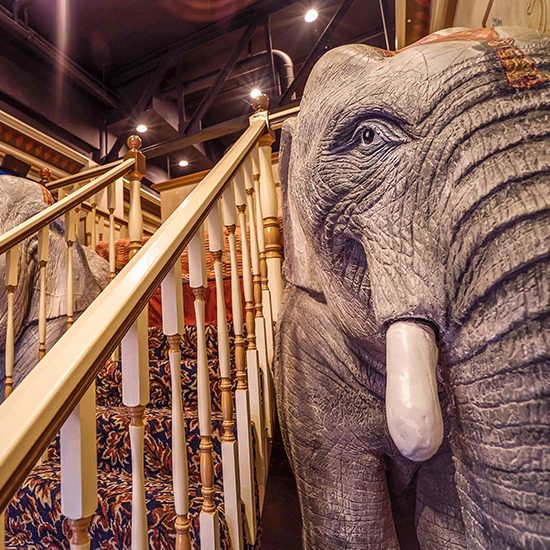 Early Valentine's getaway! By far the best suite we have stayed in!
N&M
The bed was so much fun! We loved spending a staycation here together. We love it here and can not wait to see the other fun things that await the more we come back!
The Normans
My husband and I stayed here for his birthday and I had a wonderful time! He has had a lifelong fear of dragons and I brought him here because he forgot my birthday. He was terrified the whole night and it made my heart feel so free! Thank you Sultan's Palace for this wonderful night.
Linda & Gregory
My husband and I have been married for 21 years and stayed for our first time in the Sultan's Palace. It did not disappoint! Loved the jetted tub and the elevated bed! Such a fun place to reconnect and spend a little quality time alone. We really enjoyed it and will be back!
M&I
Loved the tub and bed. Such a fun atmosphere and good food!
Fun lovers
Join Our Email List
Sign up to join our email list and receive Anniversary Inn news and specials directly in your inbox. Sign up today!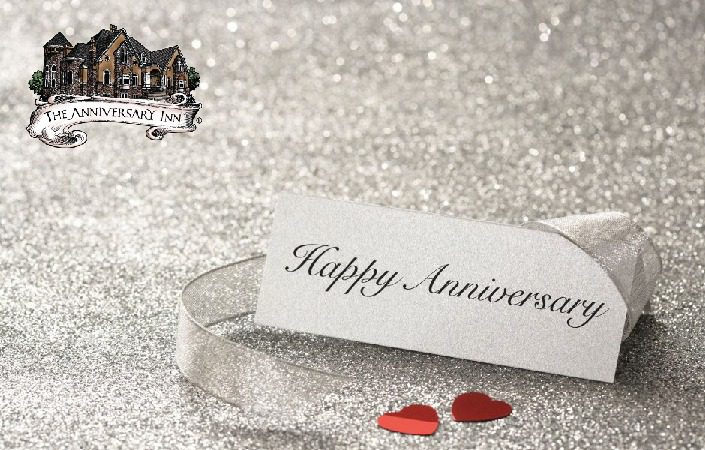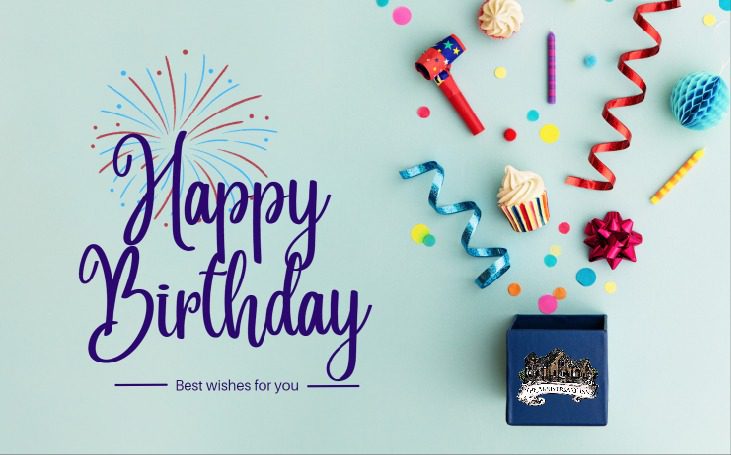 Special promotion codes for Anniversary and Birthday gifts will be emailed to you 1-4 weeks before the dates you have given us. Be sure to sign up today so you don't miss out.
Other Suites You May Like
Built in 1922, Sultan Palace, Patna is an iconic building and a delight for heritage lovers.
The Royal House of Tanzania
Over 100 different languages are spoken in Tanzania, the most linguistically diverse country in East Africa. However, here at the Anniversary Inn, you'll only need to know one language to communicate…the language of love.
Sultan's Palace was designed by a man named Ali Jan. It is a classic example of Islamic architecture with minarets, high domes, and numerous arches. Sultan Palace is divided into two parts, in which one part has been preserved for men and the other part for women. 
Disclaimer: The photos as well as the amenities and characteristics of the suite as described on this page (such as type of tub, size of television screen, bed, etc.) may vary from what is in your suite at the time of your stay due to repairs and updates. If you require a specific type of tub or TV screen or other room characteristics during your stay, please call us and verify this with us on the phone to verify that we will be able to accommodate your needs. Otherwise, no refunds or discounts after your stay can be given due to minor variations in suite layout or characteristics such as these.
SALT LAKE CITY
5TH SOUTH
460 South 1000 East
Salt Lake City, UT 84102
801-363-4900
1-800-324-4152
INN KEEPER
Kristen Blea
[email protected]