The Anniversary Inn Suite
South Temple, Salt Lake City, Utah
The Anniversary Inn Suite
Suite Details
King bed
55″ TV
Oval jetted tub with waterfall shower
DVD player
Gas Fireplace (turned off May 15-October 15)
Full breakfast included
Sparkling cider included
Snacks, DVD's and other lovely options available.
Located on the main floor.
Steps up to jetted tub.
Pure Elegance
This Victorian style suite is decorated in warm tones that presents a welcoming atmosphere. Lounge in the ornate four-poster king-sized bed, or soak in the jetted tub surrounded by pillars. Prepare to feel like royalty when visiting this suite.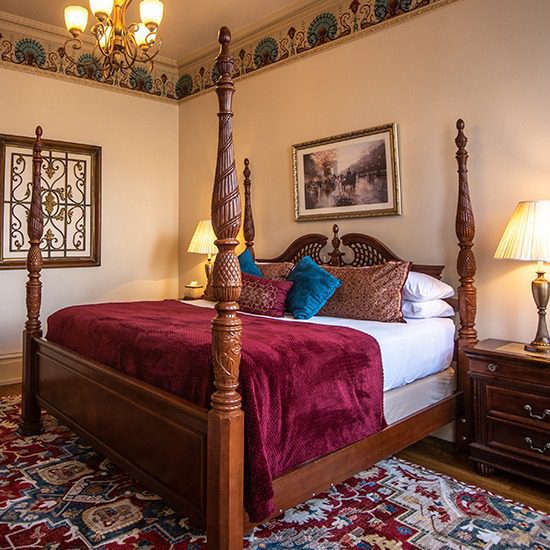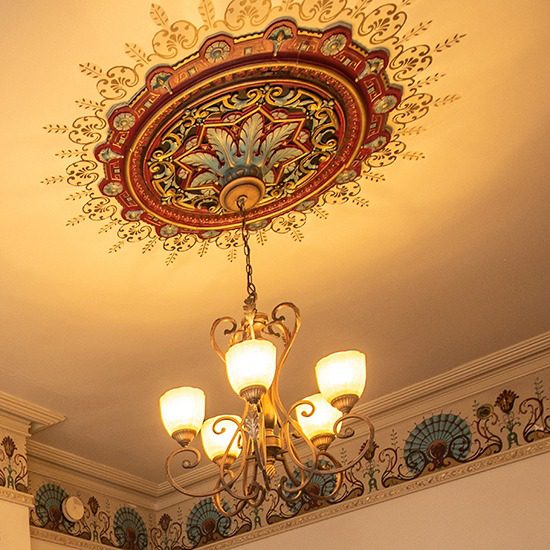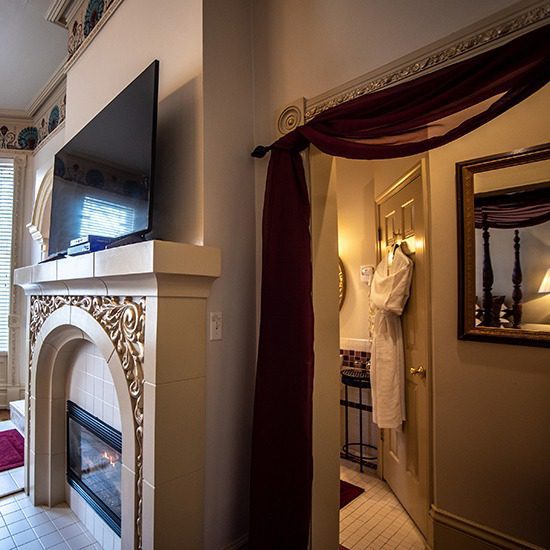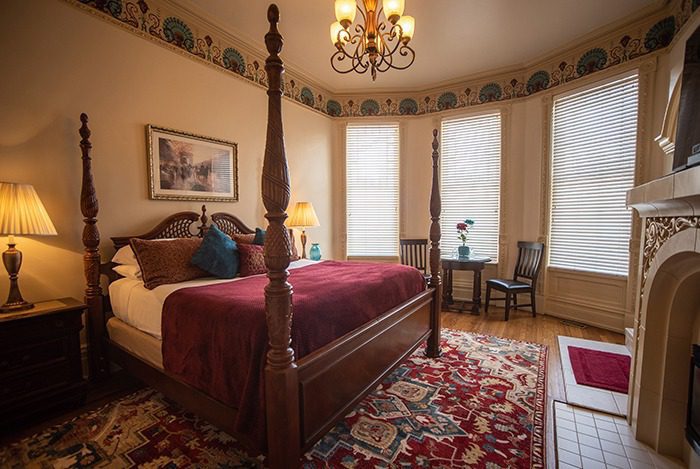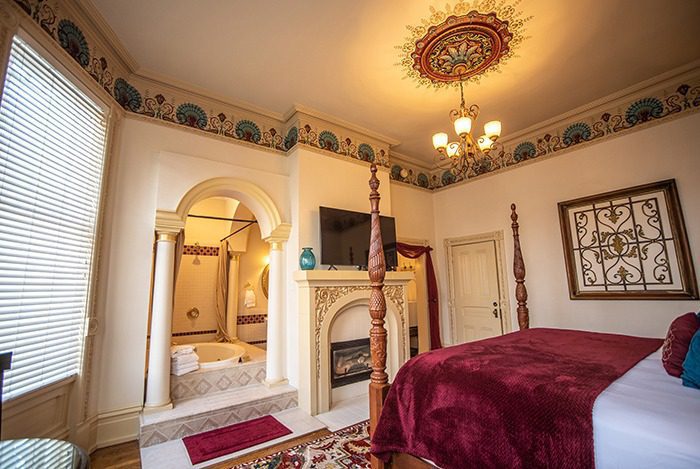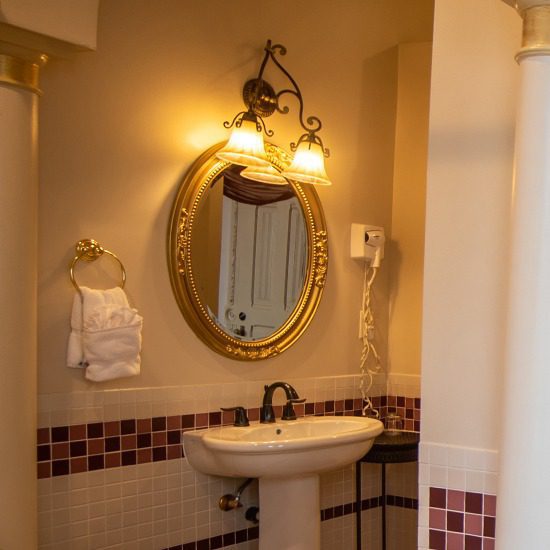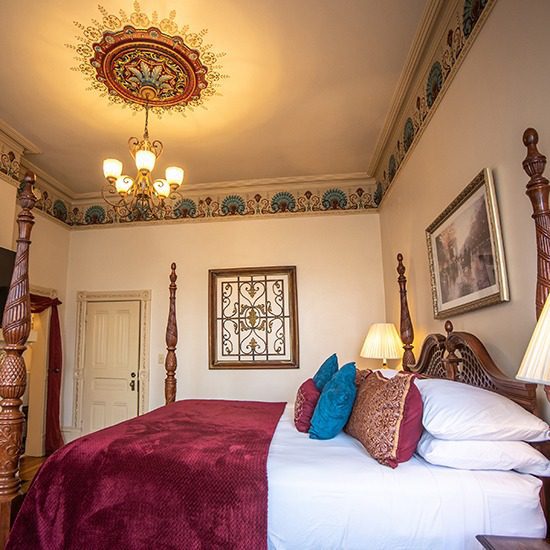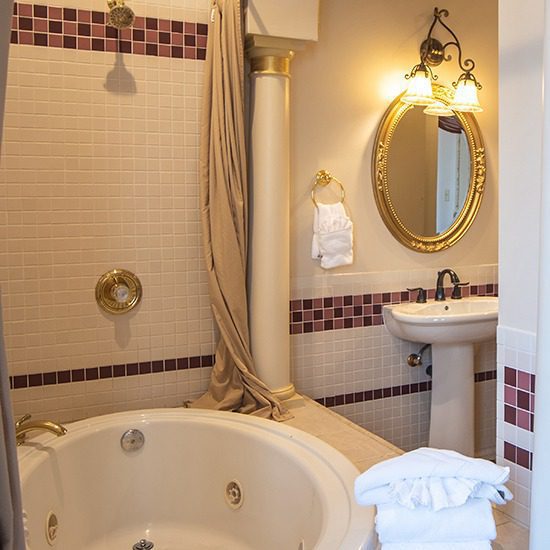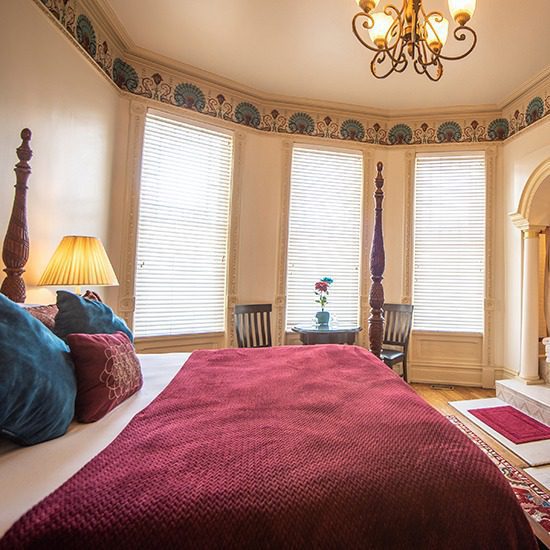 We have been staying here every year for our anniversary. #20 this year! We enjoy each of the rooms every year! We video each room for our kids so they can see how cool the rooms are! Happy 20th baby!
Happily Married
This is our 38th Wedding Anniversary and it was a wonderful way to celebrate. The room was so elegant and beautiful–loved the wood floors and beautiful rug. The colors were superb! It was peaceful and a wonderful place to celebrate so many years and experiences. Would recommend this to everyone. Thank you!
The Robins
Had a great, relaxing stay for our third Anniversary. Yay for love!
M & T
Surprised my wife for Valentines. Very awesome room, loved the breakfast and the large tub. It was a great stay.
Amanda & Jeremy
We stayed here for our 27th Wedding Anniversary. We needed to get away an reconnect. The room is wonderful. It is nice just to get away from all the hustle and bustle of life.
The Sullivan's
Join Our Email List
Sign up to join our email list and receive Anniversary Inn news and specials directly in your inbox. Sign up today!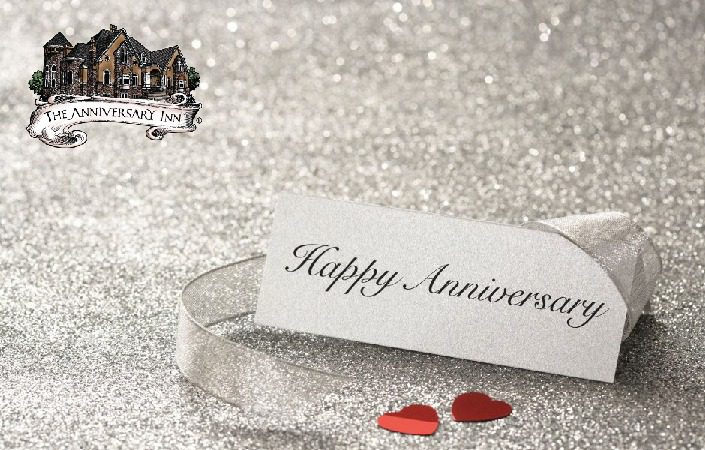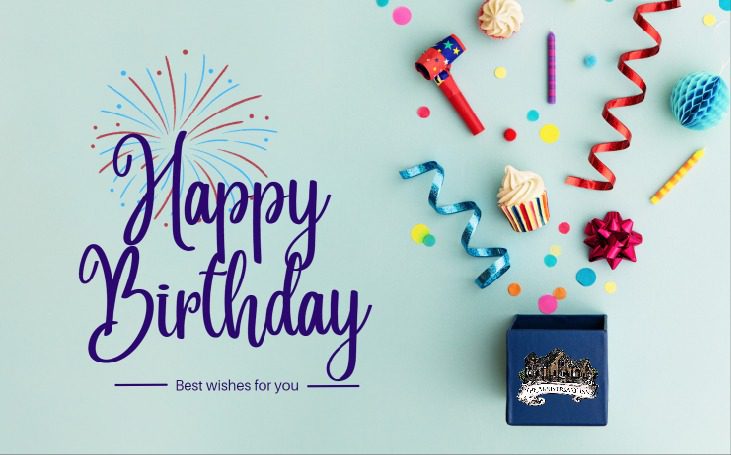 Special promotion codes for Anniversary and Birthday gifts will be emailed to you 1-4 weeks before the dates you have given us. Be sure to sign up today so you don't miss out.
Other Suites You May Like
When years are passing by like days,
and in my hand your hand is placed,
a knowing smile crosses your face,
a simple touch can still make my heart race.
This beautiful and memorable day,
has been carved into my mind.
A precious moment in time,
when our lives became defined.
"If I had a flower for every time I thought of you, I could walk through my garden forever."
— Alfred Lord Tennyson
Disclaimer: The photos as well as the amenities and characteristics of the suite as described on this page (such as type of tub, size of television screen, bed, etc.) may vary from what is in your suite at the time of your stay due to repairs and updates. If you require a specific type of tub or TV screen or other room characteristics during your stay, please call us and verify this with us on the phone to verify that we will be able to accommodate your needs. Otherwise, no refunds or discounts after your stay can be given due to minor variations in suite layout or characteristics such as these.
SALT LAKE CITY
SOUTH TEMPLE
678 East South Temple
Salt Lake City, UT 84102
801-363-4950
1-800-324-4152
INN KEEPER
Kristen Blea
[email protected]