Fisherman's Wharf
Boise, idaho
Suite Details
Queen-sized bed in a canoe
41″ TV
Jetted tub with sea shell shower
Fish tank (Yes the fish are real, but are too small for fishing – sorry!)
Blue-ray Player
Full breakfast included
Sparkling cider included
Snacks, DVD's and other lovely options available.
Located on the main floor.
Catch of the Day
You can almost smell the misty sea as you step into this adventurous suite. Hardwood floors and beautiful seaside murals will guide you to your sturdy vessel. Your boat contains a comfy queen-sized bed and a 41″ TV at the mast. If you get the urge to go swimming with the fish , simply slide into your jetted tub, complete with fish water spout, a sea shell shower, and fish tank.
(Once inside the tour, click and drag your mouse to look around, or click on the circles to move around the suite.)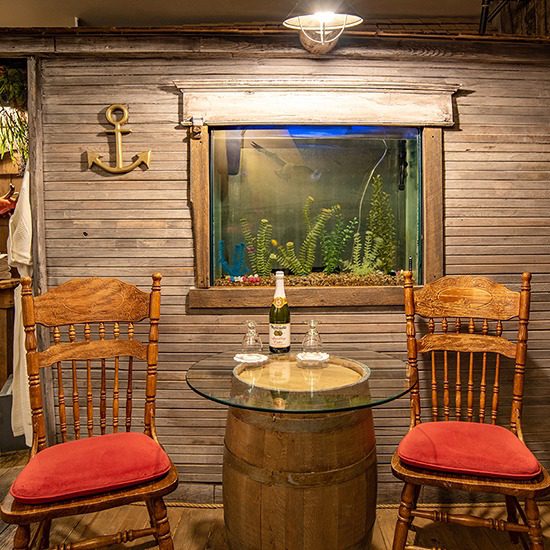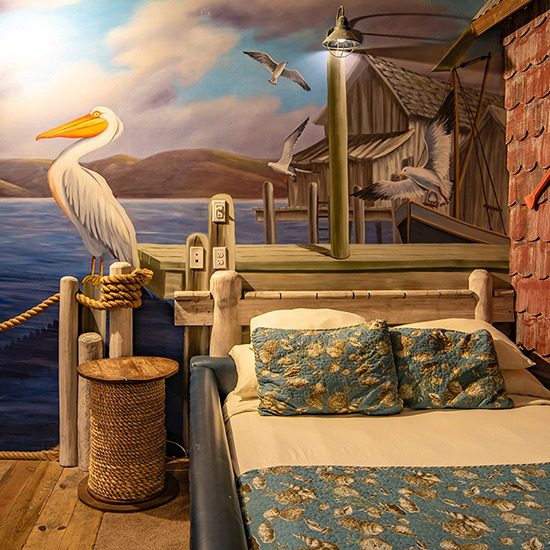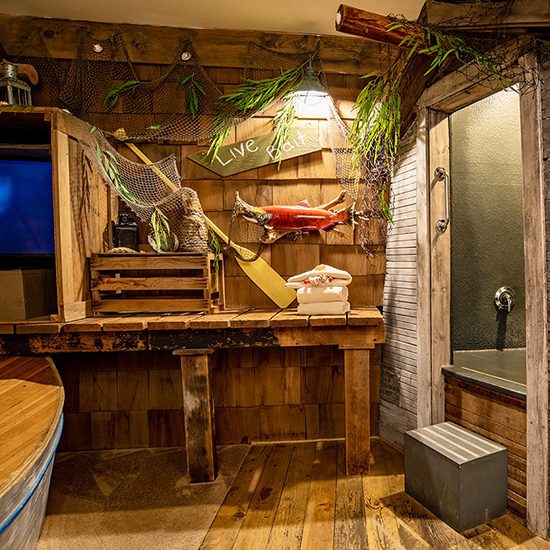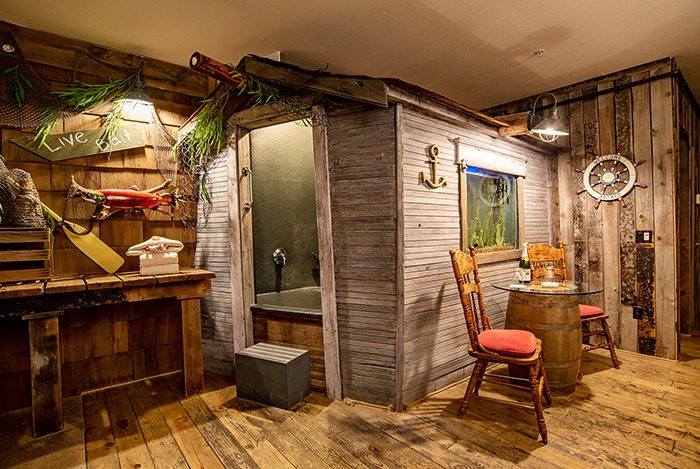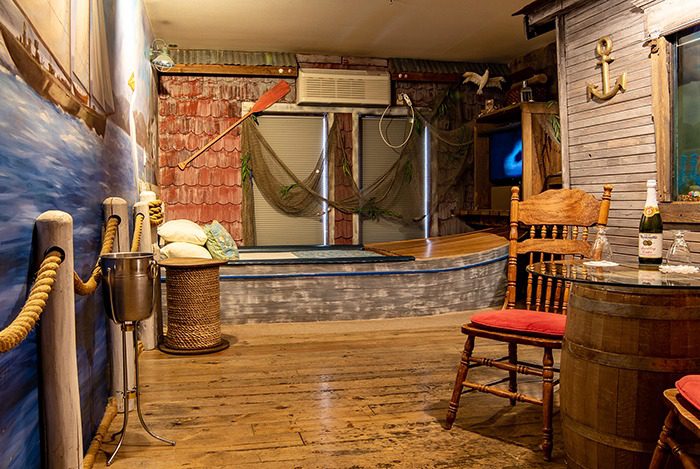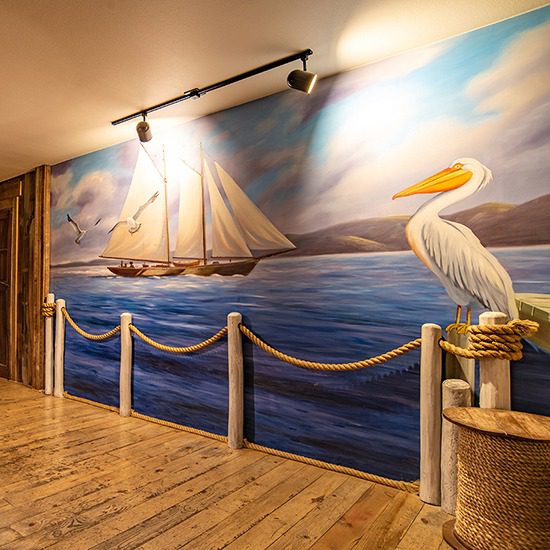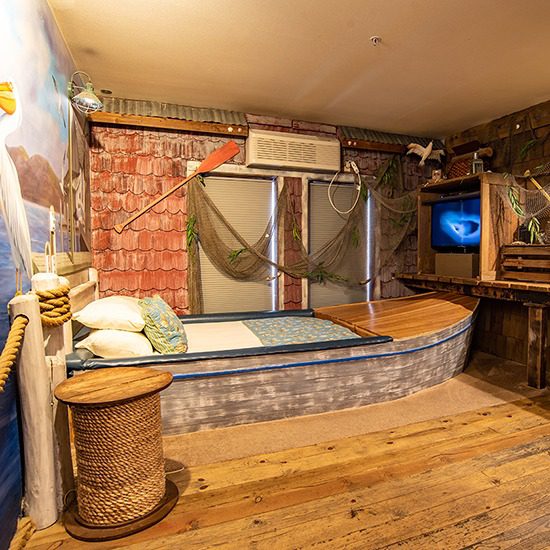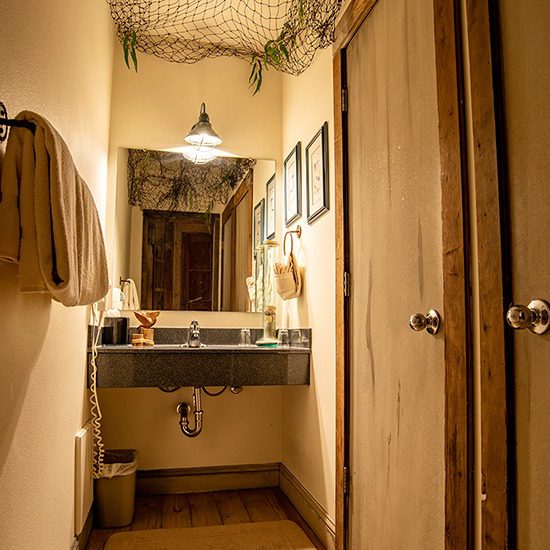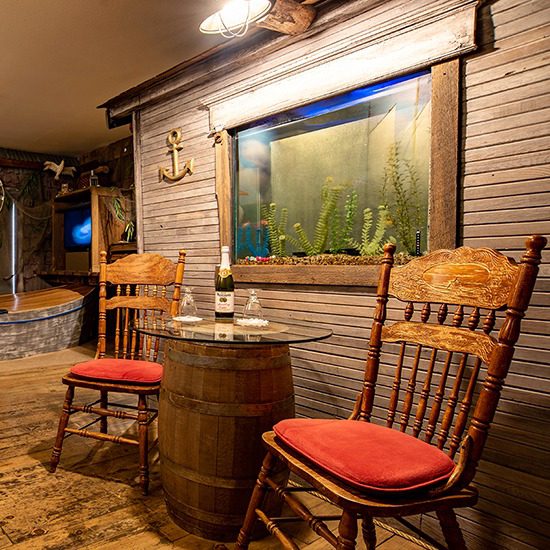 Absolutely loved the theme in this room. We ended up staying three nights. We named the purple fish Berry. Food is amazing. Totally recommend the croissant and hot chocolate.
Berry's Friends
We really enjoyed celebrating our anniversary in the Fisherman's Wharf. Loved the fish tank and the jetted tub was so relaxing. We will definately be back!
The Muecekes
This room was perfect! It has the relaxing feel and romantic vibe as well. It is my gorgeous lady's 30th birthday and she deserved this room. The bed was comfortable and the real fish in the tank was top notch. But getting time with the most gorgeous lady ever is the ultimate highlight reel!
Drew & Kasha
Spent our 20th anniversary at the Wharf and it was great. Love the rustic vibe and the jetted tub was huge! Can't wait to plan another night away from reality.
The Frames
Just married! Room is fun and cozy! Super relaxing.
The Casselmans
Join Our Email List
Sign up to join our email list and receive Anniversary Inn news and specials directly in your inbox. Sign up today!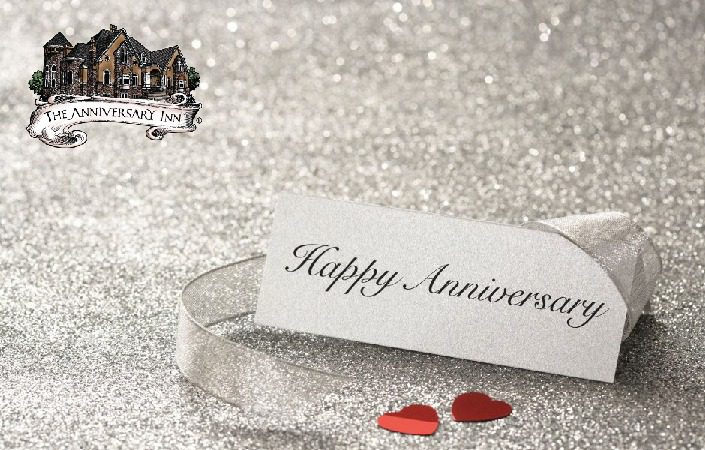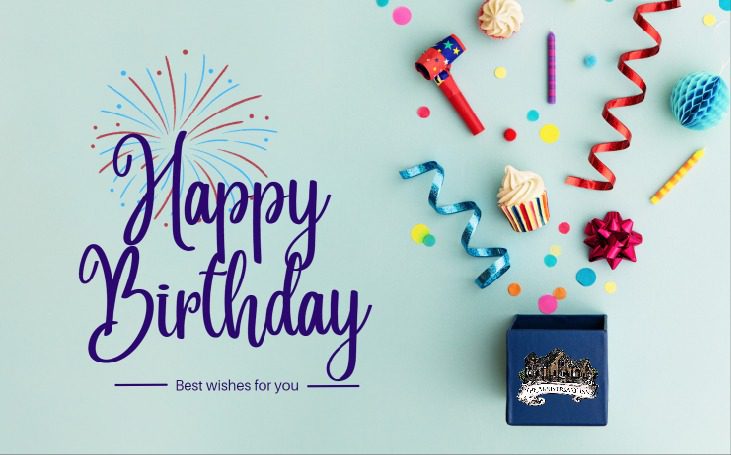 Special promotion codes for Anniversary and Birthday gifts will be emailed to you 1-4 weeks before the dates you have given us. Be sure to sign up today so you don't miss out.
Other Suites You May Like
Fisherman's Wharf, located in San Francisco, rests on land created from the rubble of buildings destroyed in the earthquake and fire of 1906. 
Fisherman's Wharf was built by the Pacific Coast Steamship Company in 1870 for the loading and unloading of passengers and goods. 
"Every man should be allowed to love two cities, his own and San Francisco."
― Aggieserrame
Disclaimer: The photos as well as the amenities and characteristics of the suite as described on this page (such as type of tub, size of television screen, bed, etc.) may vary from what is in your suite at the time of your stay due to repairs and updates. If you require a specific type of tub or TV screen or other room characteristics during your stay, please call us and verify this with us on the phone to verify that we will be able to accommodate your needs. Otherwise, no refunds or discounts after your stay can be given due to minor variations in suite layout or characteristics such as these.
BOISE, IDAHO
1575 South Lusk Place
Boise, ID 83706
208-387-4900
1-800-324-4152
INN KEEPER
Galen Bechtel
[email protected]