Suite Details
King-sized bed
46″ flat screen TV
Jetted tub with shower
Fireplace (turned off from May 1 – October 15)
Reclining loveseat
Blue-ray plater

Full breakfast included

Sparkling cider included
Snacks, DVD's and other lovely options available.
Located on the bottom floor.
High Style Luxury
Come lavish yourselves. Relax and enjoy your love in high style luxury. Upscale, classy, clean and glamorous. Experience mirrored magic and crystal to shine light on your romance…you deserve the elevated allure this suite offers.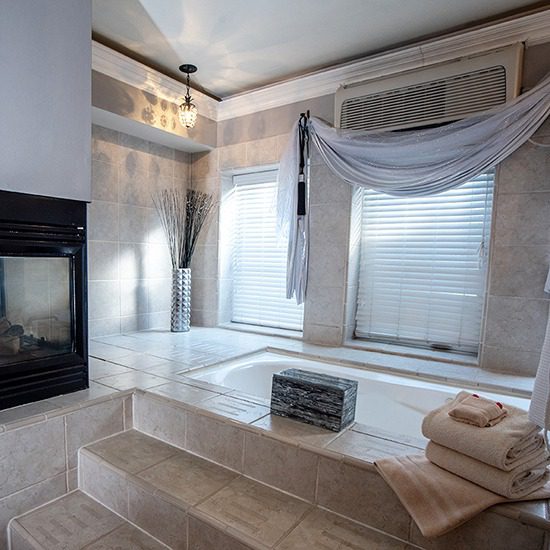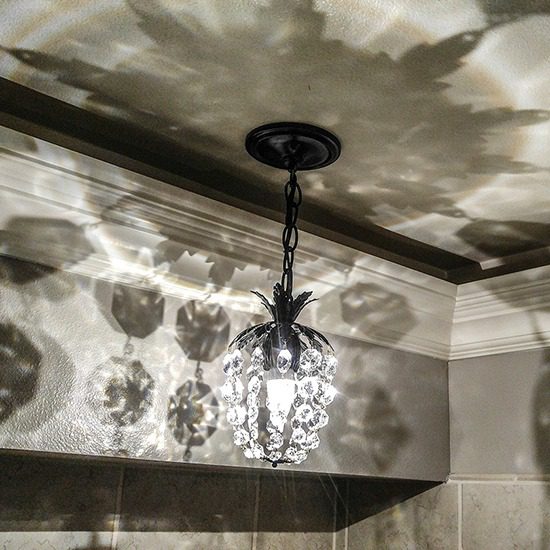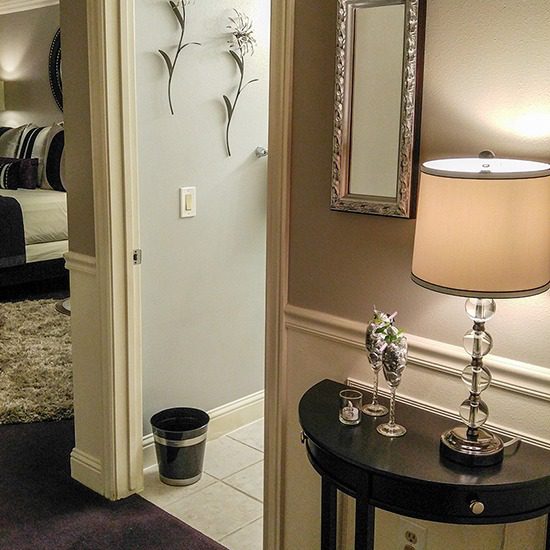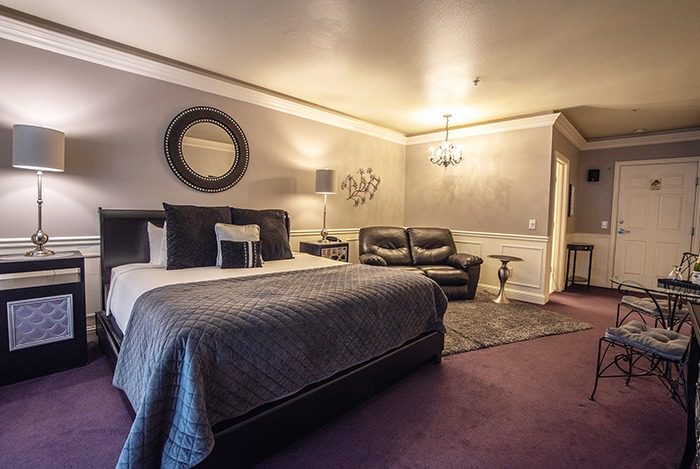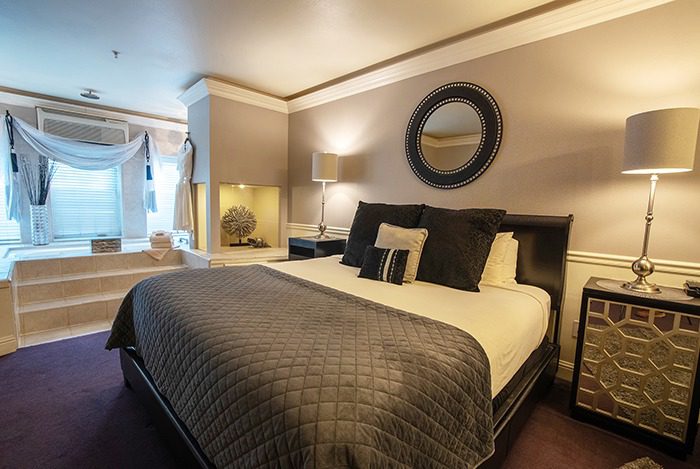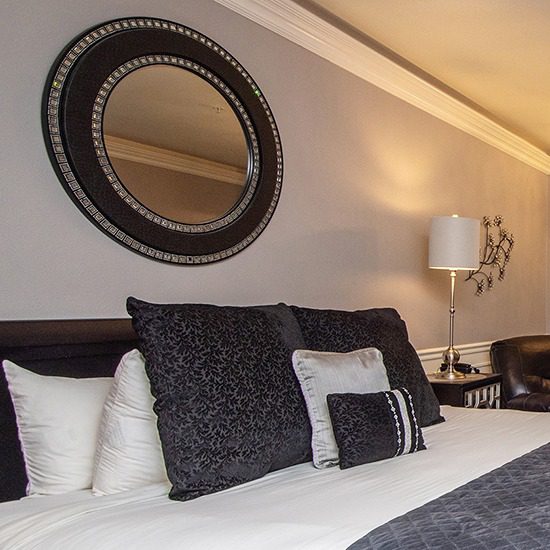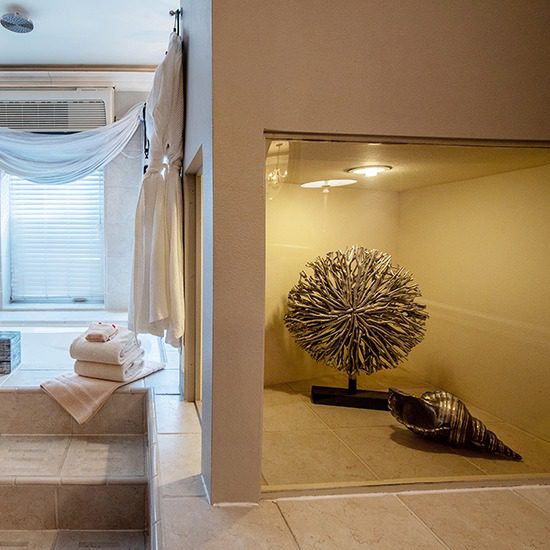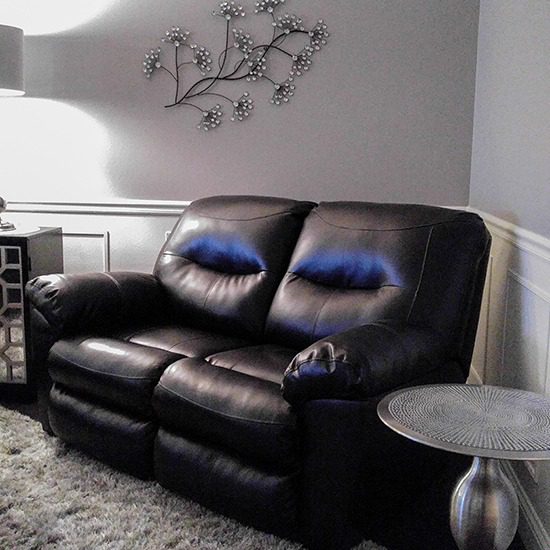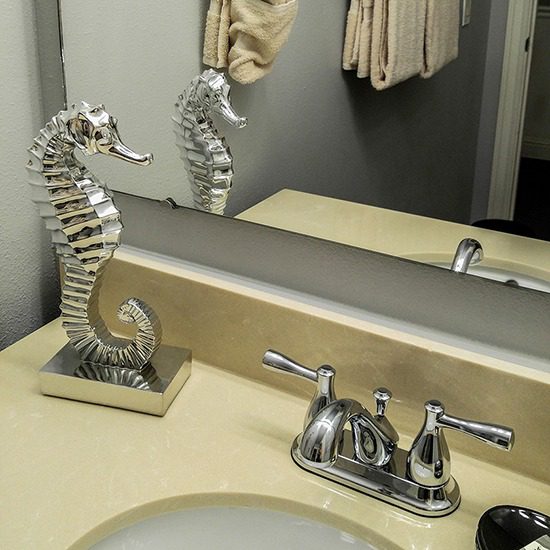 My wife and I stayed here four and a half years ago on the night of our wedding. Everything was perfect then and it was so again this time. The night holds so many great memories for us. Thank you for helping us mark a special time in our journey together. We love putting on the ritz!
The Allens
Amazing place! First thing we did was enjoy a soak in the huge tub. Enjoyed relaxing in it. The room is wonderful. A great place to reconnect and unwind. Thank you. We will definitely be back.
The Soakers
After a rough year, my fiancé and I decided we needed a little us time. As always, staff was amazing and the room was perfect. This was just the pick-me-up we needed and the most wonderful way to start a new year. I look forward to many more stays here. This is my 5th or 6th stay. I genuinely love staying here. Each time it gets better than the last.
True Fan
Happy anniversary to us! Our first stay was our wedding night and now again for our anniversary. The room was amazing and took us away from the real world for a night. Life gets so busy and we get distracted. A night like this is exactly what we needed to center us back on us. Looking forward to next year and to try another room.
Repeat Guest
My stay here was wonderful. My boyfriend and I traveled from Montana to come enjoy a relaxing getaway from work and life itself. Just what we needed. Thank you for the great services, and we look forward to a visit again. Great way to spend our seventh-year anniversary together. Life is beautiful, as well as everyone in it. Cheers to all the lovers out there. Love is a beautiful thing.
Katrina & Cory
Join Our Email List
Sign up to join our email list and receive Anniversary Inn news and specials directly in your inbox. Sign up today!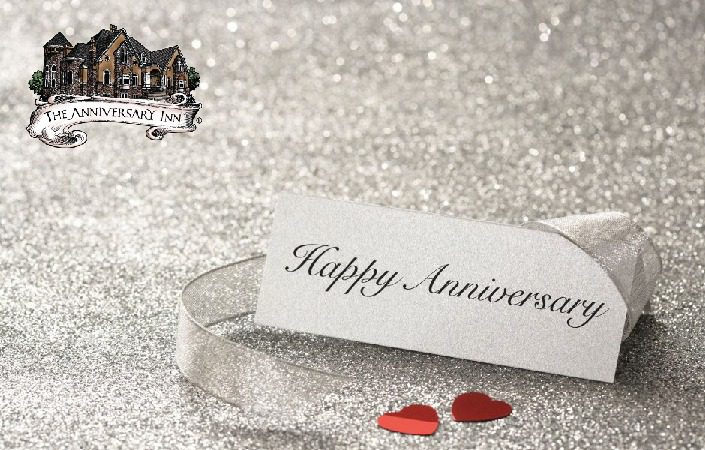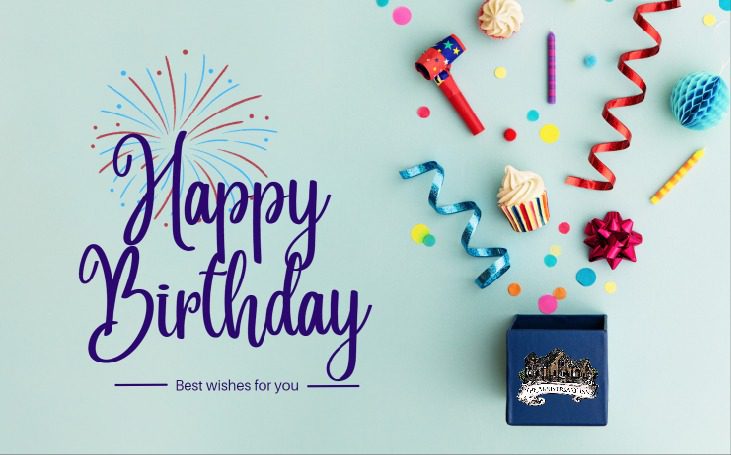 Special promotion codes for Anniversary and Birthday gifts will be emailed to you 1-4 weeks before the dates you have given us. Be sure to sign up today so you don't miss out.
Other Suites You May Like
When in attendance at The Ritz, Paris formal attire is required. It is required to wear long pants, shirt and dress shoes; Cocktail dress, long trousers, skirt, blouse, and elegant sandals for the Ladies.  
It was back in the late 1800s that the Swiss hotelier, Cesar Ritz, purchased the former palace style mansion on the Place Vendome, which had originally been designed by Jules Hardouin Mansart, the royal architect for King Louix XIV and construction was started in 1705. 
If you only knew how much those little moments with you mattered to me.
Disclaimer: The photos as well as the amenities and characteristics of the suite as described on this page (such as type of tub, size of television screen, bed, etc.) may vary from what is in your suite at the time of your stay due to repairs and updates. If you require a specific type of tub or TV screen or other room characteristics during your stay, please call us and verify this with us on the phone to verify that we will be able to accommodate your needs. Otherwise, no refunds or discounts after your stay can be given due to minor variations in suite layout or characteristics such as these.
BOISE, IDAHO
1575 South Lusk Place
Boise, ID 83706
208-387-4900
1-800-324-4152
INN KEEPER
Galen Bechtel
[email protected]