Citrus Crush
5th South, Salt Lake City, Utah
Suite Details
King bed
55″ TV
Jetted tub with waterfall shower
DVD player
Gas Fireplace (turned off May 15 – October 15)

Full breakfast included

Sparkling cider included
Snacks, DVD's and other lovely options available.
Stairs to eating nook.
Located on the first floor.
Dance to the Beat that We Love Best…
This suite is a warm contemporary twist on our traditional luxury suites. A light citrus themed approach with classic white and gray tones mixed with stunning silver, lush green, sassy yellow and rich plum. You can view the double-sided fireplace from the bed and while sitting in your cozy eating nook. We have added an expansive king bed and suddenly this room feels more spacious and graciously awaits your presence. So come and rest in this fabulous place of zest.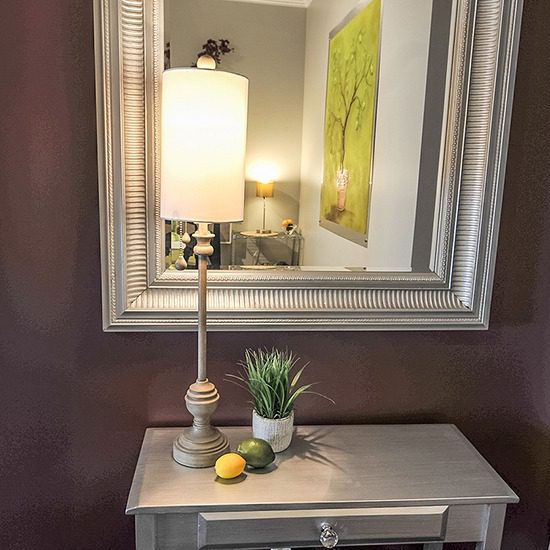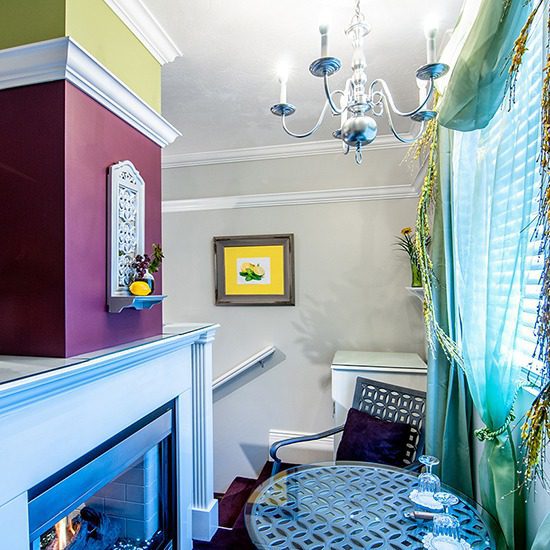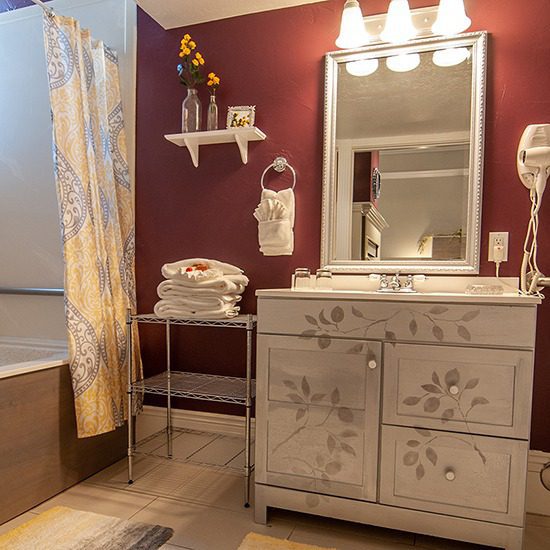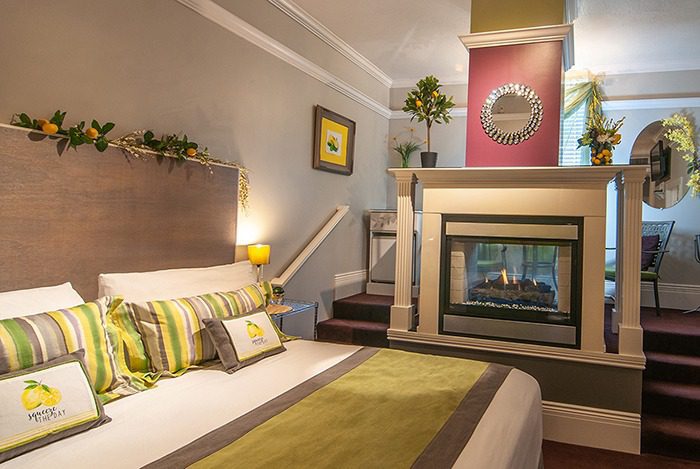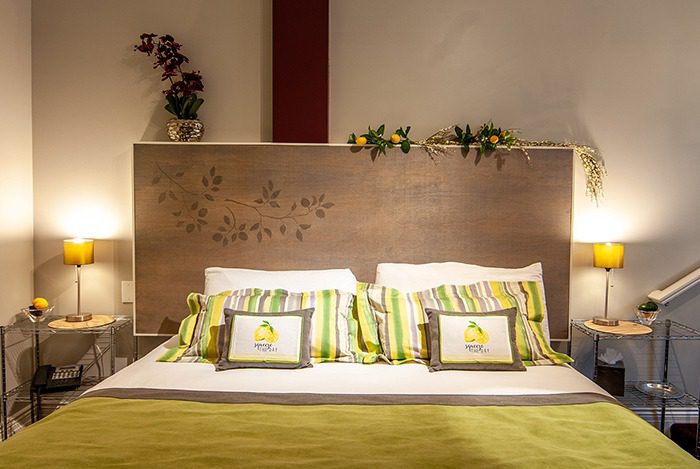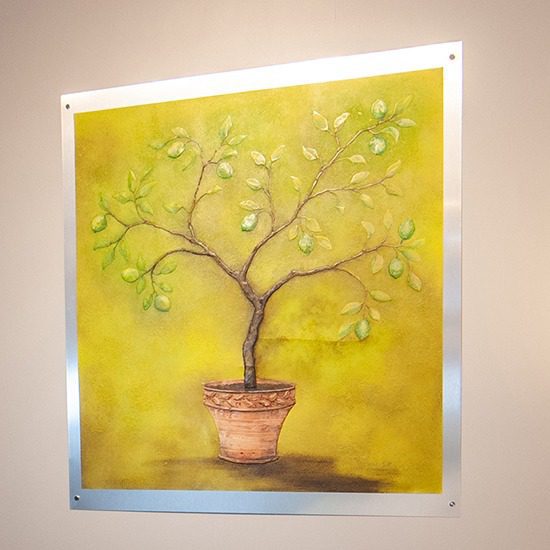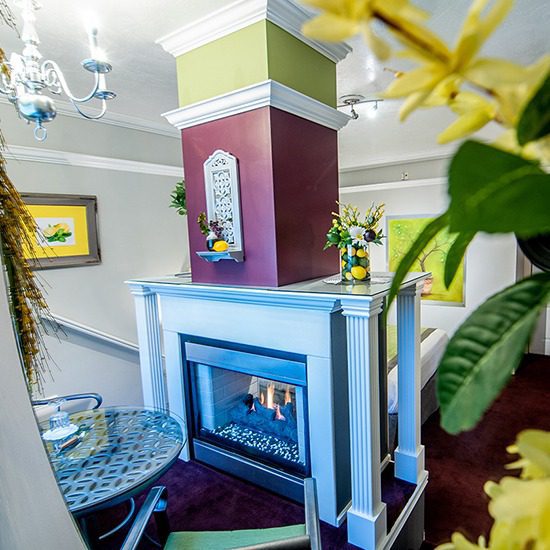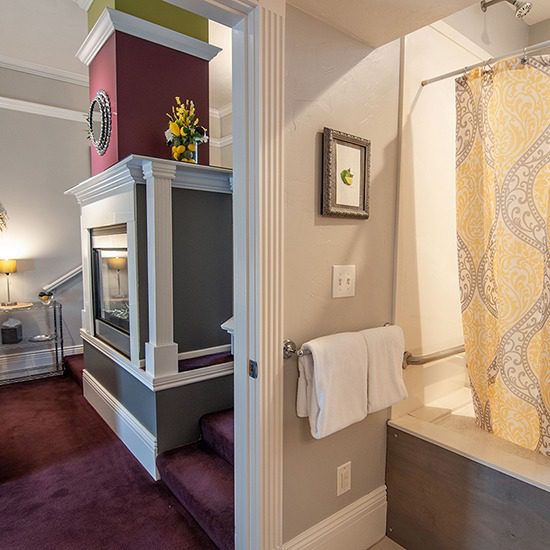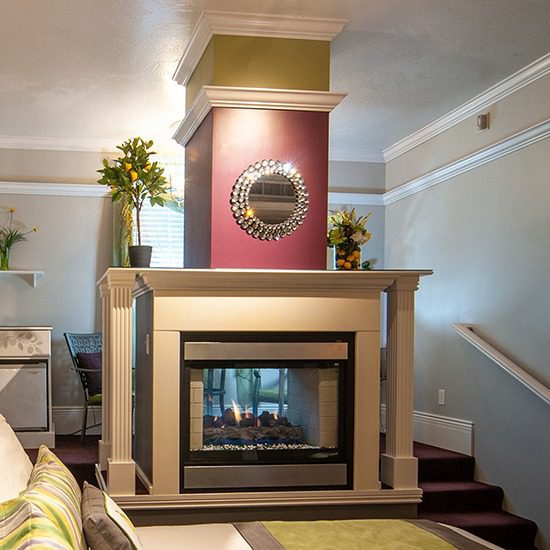 We love the Citrus Crush suite! Awesome bed! Big tub! And a warm fireplace! When we come again this is the suite we would definitely get again.
Citrus Lovers
Fun suite! Love the fireplace next to the bed. Great place to spend our 23rd anniversary.
23rd Anniversary Guests
Beautiful suite, magical night. My boyfriend proposed to me in this suite! It was super sweet and romantic. Also, I loved the tub after a night of dancing. Thanks for the memories!
P.S. I said yes!
Newly Engaged
Celebrated our seventh anniversary today! This suite was the perfect place to relax, sans kids, and reconnect! Loved the large bath!
Sans Kids
We got this suite to celebrated her birthday weekend. It was an amazing time and the suite was perfect. We also ordered the spinach and articoke dip and the cheesecakes and they were very good. We are planning on coming back next year!
Same time next year
Join Our Email List
Sign up to join our email list and receive Anniversary Inn news and specials directly in your inbox. Sign up today!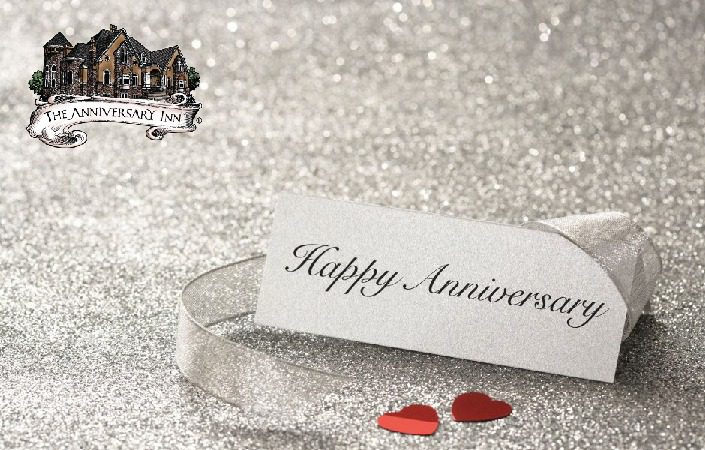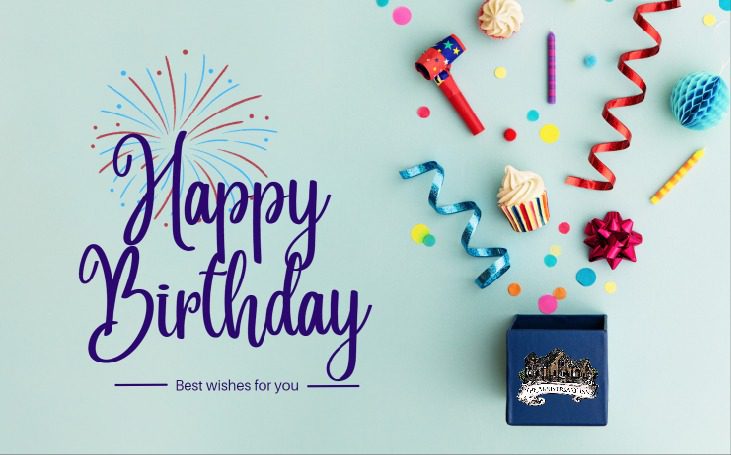 Special promotion codes for Anniversary and Birthday gifts will be emailed to you 1-4 weeks before the dates you have given us. Be sure to sign up today so you don't miss out.
Other Suites You May Like
Mirror Mirror on the Wall
Who's the fairest of them all? Why you and yours of course! Magic awaits you in this enchanting suite.
It's a noun! It's a verb! It brings things to life! The more zest, the more the flavor. The magic of this suite, is the zest is adds to your relationship!
A crush usually refers to romantic feelings for someone that go unexpressed. Reserve this suite today and turn that crush into an exciting relationship!
Disclaimer: The photos as well as the amenities and characteristics of the suite as described on this page (such as type of tub, size of television screen, bed, etc.) may vary from what is in your suite at the time of your stay due to repairs and updates. If you require a specific type of tub or TV screen or other room characteristics during your stay, please call us and verify this with us on the phone to verify that we will be able to accommodate your needs. Otherwise, no refunds or discounts after your stay can be given due to minor variations in suite layout or characteristics such as these.
SALT LAKE CITY
5TH SOUTH
460 South 1000 East
Salt Lake City, UT 84102
801-363-4900
1-800-324-4152
INN KEEPER
Kristen Blea
[email protected]