Rich's Drive-In
Logan, Utah
Suite Details
Queen-size bed in the back of the 1960 Ford pickup
75″ big screen TV visible from the bed
26″ TV visible from the tub
Jetted tub
Separate shower
Unlimited soda fountain
Bucket of popcorn
Blu-ray player
Full breakfast included
Sparkling cider included
Snacks, DVD's and other lovely options available.
Located on the first floor.
All But the Car Hop
Recapture the fun and nostalgia of the American Drive-In in this marvelous suite! Every night is date night when you snuggle up with your sweetheart in the back of a 1960 Ford Pickup and watch your favorite show on the 75″ big screen TV. Make sure to visit the Snack Shack during intermission, complete with popcorn and a soda fountain. After the show, relax in the jetted tub or enjoy the waterfall shower. A 26″ LCD TV sits across from the jetted tub for your enjoyment.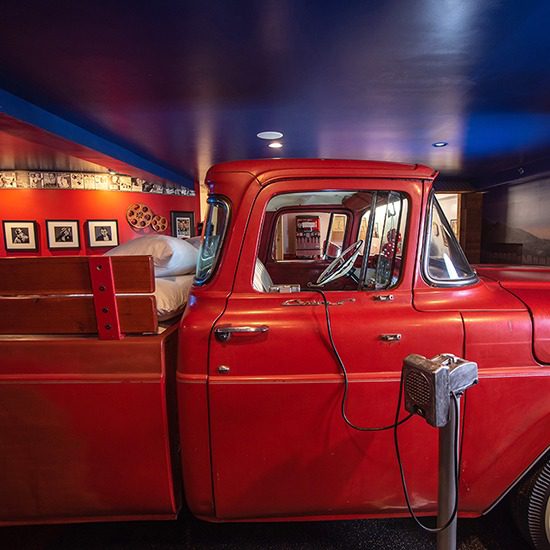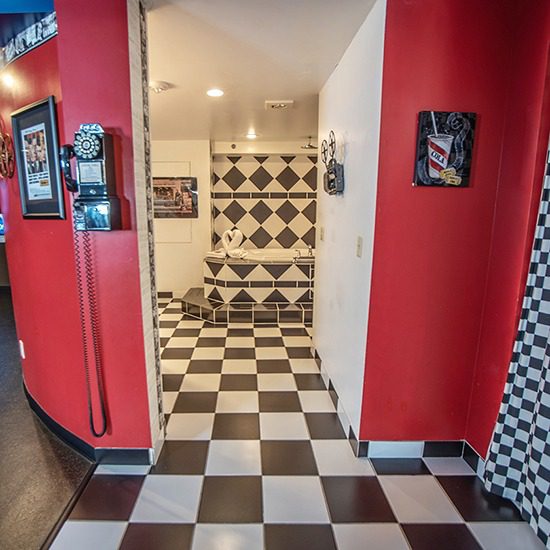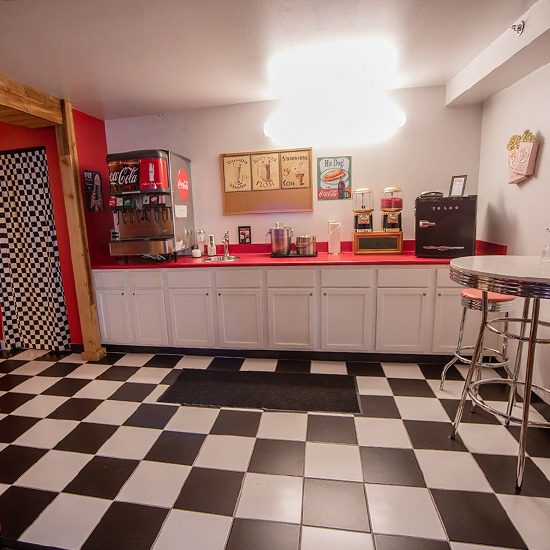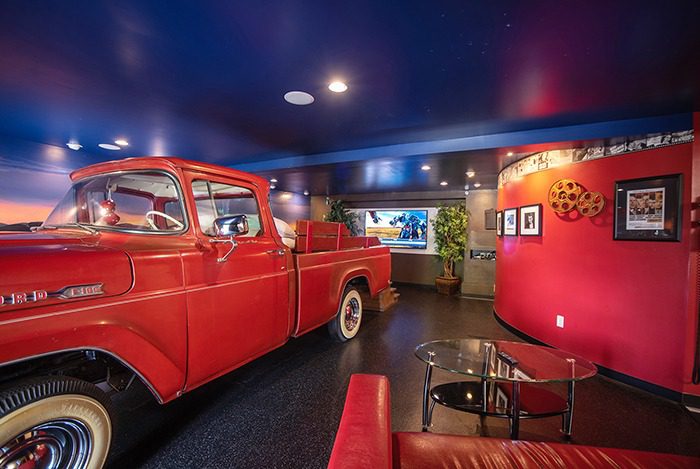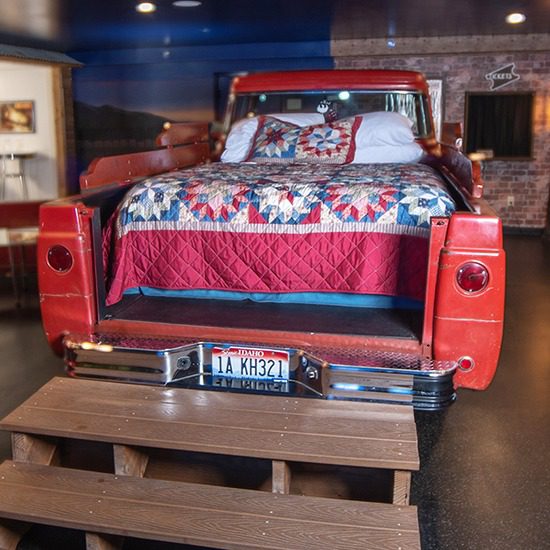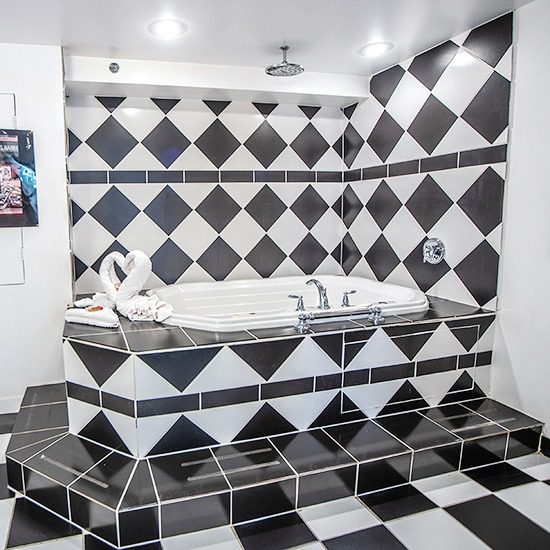 Enjoyed our 28th wedding anniversary on the back of a truck! Will be back!
Thane & Mandi Barrett
Celebrated our 7th anniversary! Our 5th stay here and we have loved everyone! We were so excited to check Rich's Drive in off our list of rooms to stay in! So fun!! Looking forward to many more stays here!
The Guerecas
We won our stay in a giveaway, but it was so much fun we want to come back and stay in other rooms!
The Reaves
This marks 25 years. Yes, we made it back. We still love this room. We are glad to have been able to return and enjoy each other away from life stress.
S & M
We loved this room! So magical and fun. We really enjoyed he ambiance. We will be back!
Lateys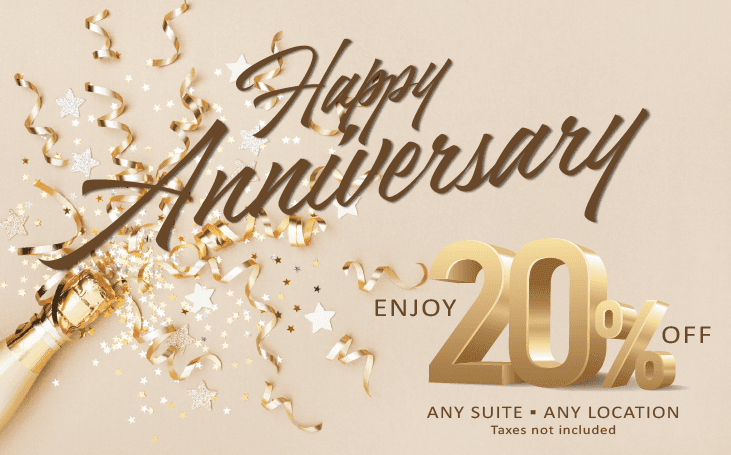 Sign up for our email list and receive Anniversary Inn news and specials directly in your inbox. Sign up today!
New York City is the most populous city in the United States, with an estimated population of 8.3 million people. But you can enjoy the big apple with just the two of you.  
The City of Tall Sky Scrapers
Overlook the city below as you snuggle in your cozy bed under the deep blue starry sky. 
As many as 800 languages are spoken in New York, making it the most linguistically diverse city in the world. But when you close the door, the only language you will need is the language of love.
Disclaimer: The photos as well as the amenities and characteristics of the suite as described on this page (such as type of tub, size of television screen, bed, etc.) may vary from what is in your suite at the time of your stay due to repairs and updates. If you require a specific type of tub or TV screen or other room characteristics during your stay, please call us and verify this with us on the phone to verify that we will be able to accommodate your needs. Otherwise, no refunds or discounts after your stay can be given due to minor variations in suite layout or characteristics such as these.
LOGAN, UTAH
169 East Center Street
Logan, UT 84321
435-752-3443
1-800-324-4152
INN KEEPER
Molly Winborg
[email protected]