The Grand
5th South, Salt Lake City, Utah
Suite Details
King bed
43″ TV
Triangle corner jetted tub with shower
DVD player
Gas fireplace (turned off May 15 – October 15)

Full breakfast included

Sparkling cider included
Snacks, DVD's and other lovely options available.
Stairs up to tub.
Located on the first floor.
Royal Elegance
Make your special night memorable as you step into the elegant bed surrounded by white columns and marble. Relax by the soft glow of the fireplace or enjoy an evening for two in royal comfort.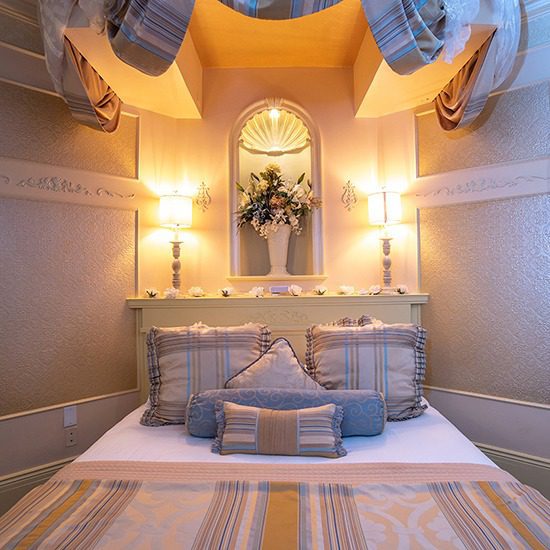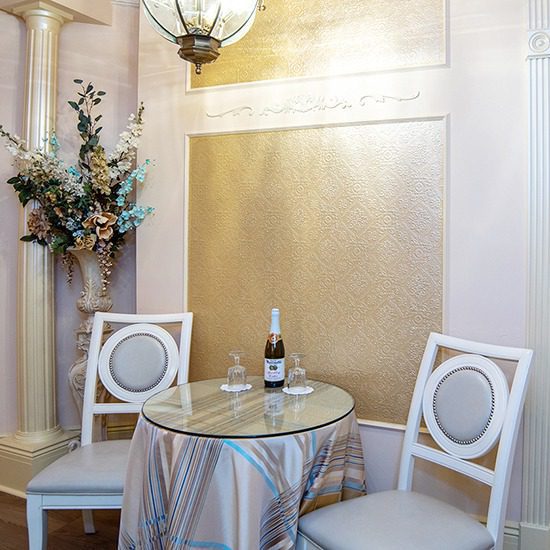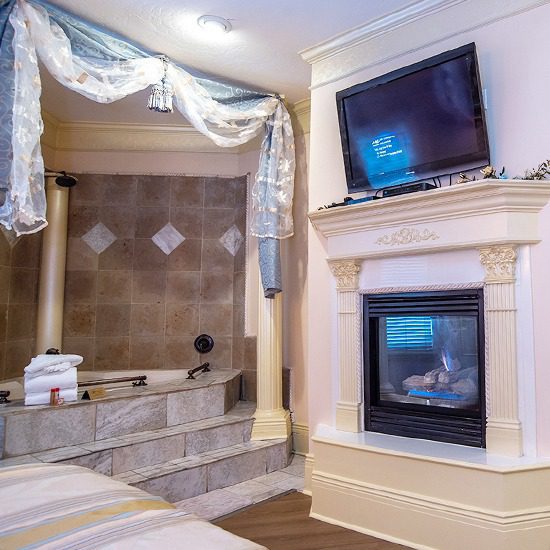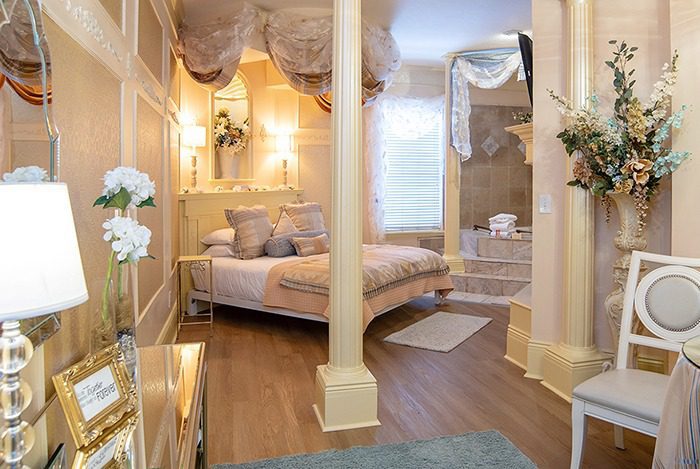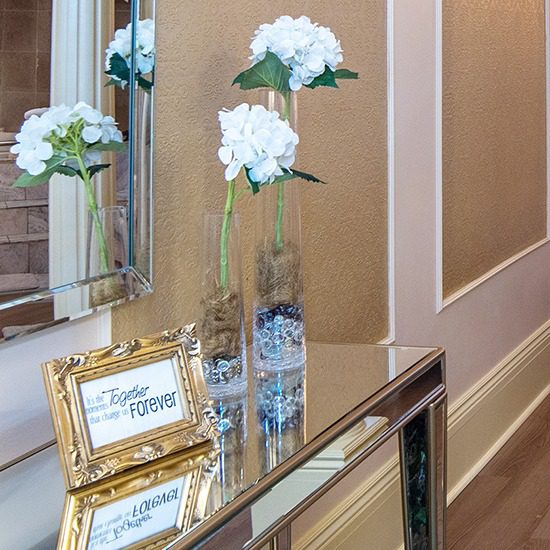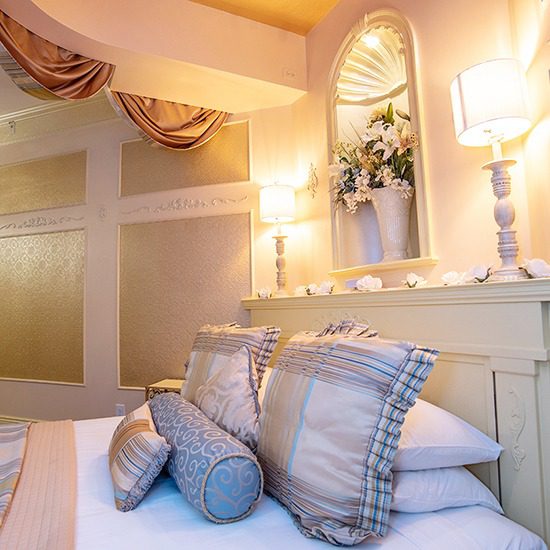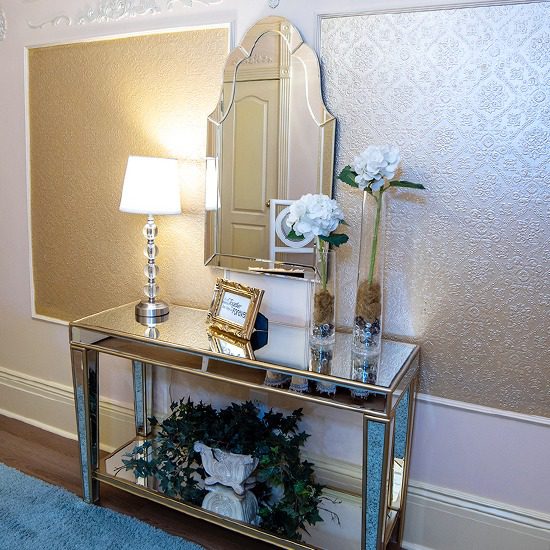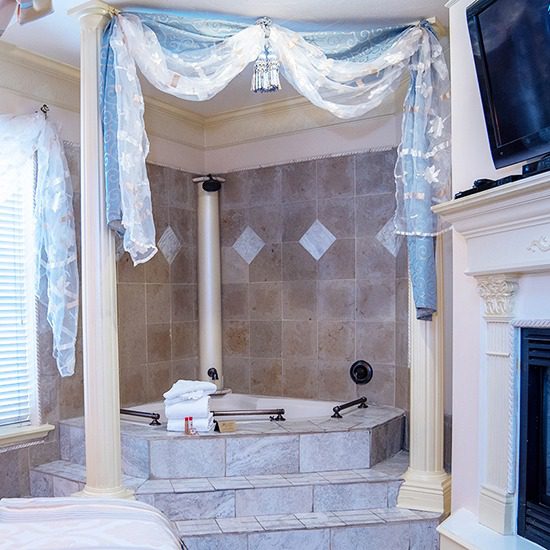 Always fun to stay here and get away from the kids and life. The suite is beautiful and fun. Felt like we were royalty. Shower head location is a little awkward but it's okay. Happy Birthday Mo! Can't wait to come back again!
K & Mo
It is very hard to believe that we have been married for 42 years. We still love each other and enjoy spending time together. We love coming here and getting away from the world for just a little while and just being together. We loved the beautiful relaxing tub and the fireplace.
Kevin & Keelee
We got married five years ago today and stayed in this suite. We stayed in some of the other fun suites since then, but for our fifth anniversary we had to return to the Grand Suite! Because of the holiday we couldn't get chocolate covered strawberries, so we made and brought our own. A fun and relaxing stay as always, can't wait for the next time!
Adriana & Nick
We stayed in this suite for our honeymoon weekend. It has been the most wonderful experience. We are planning on coming back for anniversaries in coming years. My husband and I shared many laughs and happy tears this weekend and this suite will always hold so many amazing memories and stories. We absolutely loved the multi-purpose spa bath! The staff and service has been nothing but amazing. We will most definitely be back!
Returning guests
We came for our first marriage anniversary! The stay was lovely. Cannot recommend the Anniversary Inn more! So happy to come here and try new suites.
Adventurous guests
Join Our Email List
Sign up to join our email list and receive Anniversary Inn news and specials directly in your inbox. Sign up today!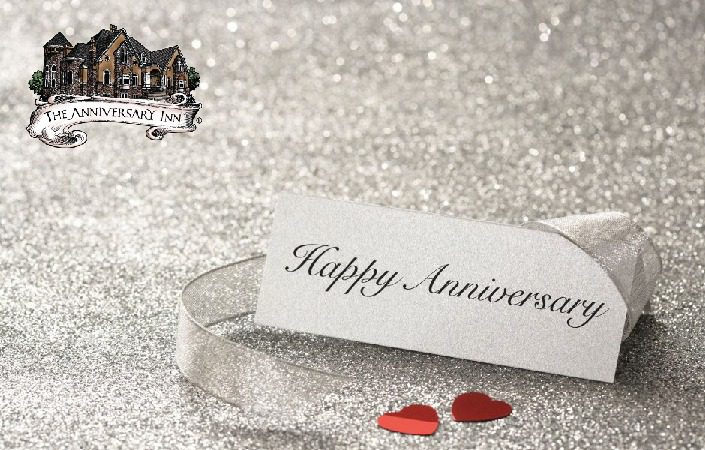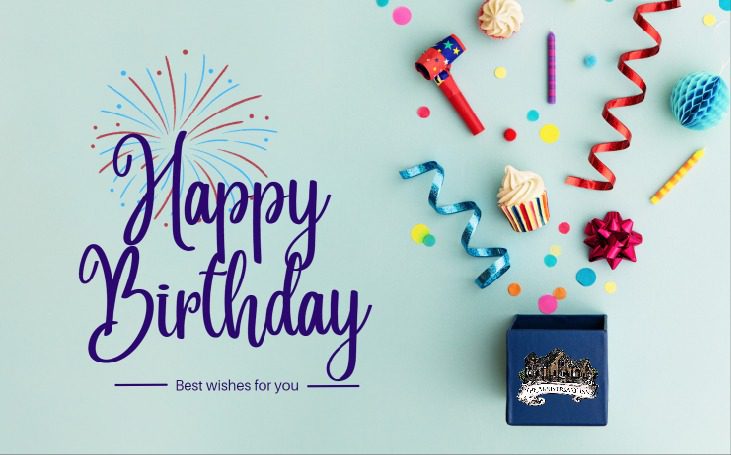 Special promotion codes for Anniversary and Birthday gifts will be emailed to you 1-4 weeks before the dates you have given us. Be sure to sign up today so you don't miss out.
Other Suites You May Like
Mirror, mirror, on the wall, who is the fairest one of all? Why this suite, of course! You'll fall in love all over again as you enjoy the opulence of this grand suite!
Splendor and grandure welcome you to the Grand Suite. Every detail in the room reminds you that you and yours are royalty.
We've been through so much together
You have seen me at my best, my worst
And first thing in the morning.
We have laughed and kissed, argued and loved.
When I look back on this little story of "us"
I realize I am happier than I have ever been
And it's all because of you.
Disclaimer: The photos as well as the amenities and characteristics of the suite as described on this page (such as type of tub, size of television screen, bed, etc.) may vary from what is in your suite at the time of your stay due to repairs and updates. If you require a specific type of tub or TV screen or other room characteristics during your stay, please call us and verify this with us on the phone to verify that we will be able to accommodate your needs. Otherwise, no refunds or discounts after your stay can be given due to minor variations in suite layout or characteristics such as these.
SALT LAKE CITY
5TH SOUTH
460 South 1000 East
Salt Lake City, UT 84102
801-363-4900
1-800-324-4152
INN KEEPER
Kristen Blea
[email protected]