Phantom of the Opera
5th South, Salt Lake City, Utah
Suite Details
Queen bed
50″ TV
Triangle jetted tub with waterfall shower
DVD player

Full breakfast included

Sparkling cider included
Snacks, DVD's and other lovely options available.
Stairs to enter tub.
Located on the second floor.
Your Angel of Music
You don't like the opera? Can't understand the lines? You'll catch every nuance in Anniversary Inn's Phantom of the Opera suite. Poignant love, an aching heart, unrequited affection all vanish away when you settle down in the ornate queen size bed. A mural of the catacombs below the opera house gives the setting a sense of mystery.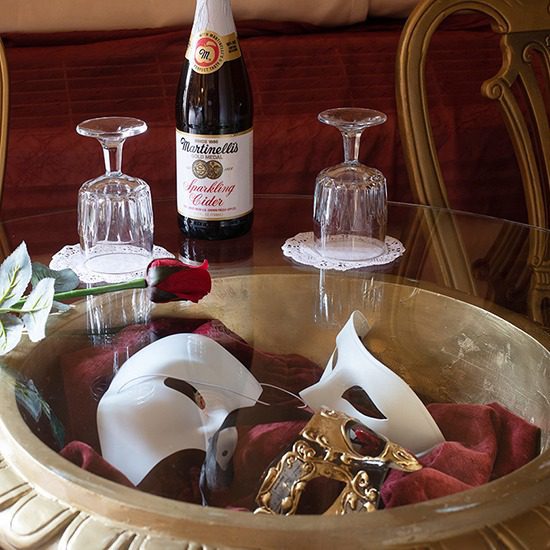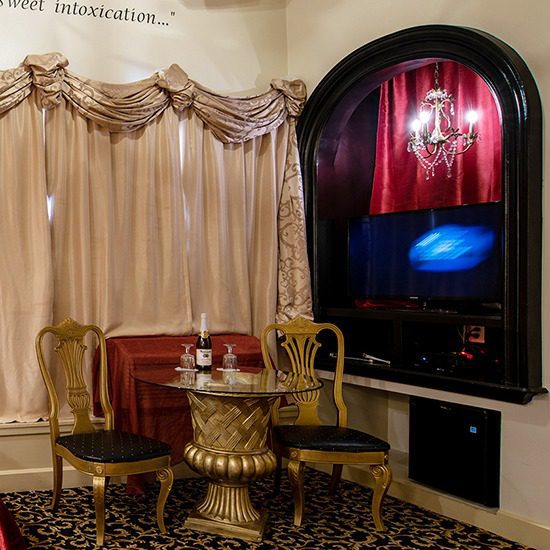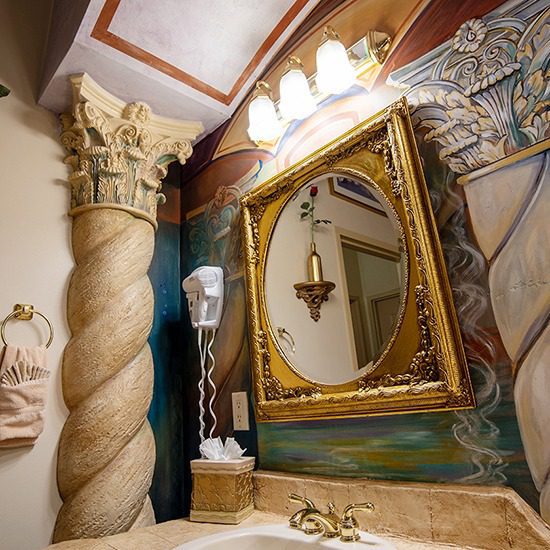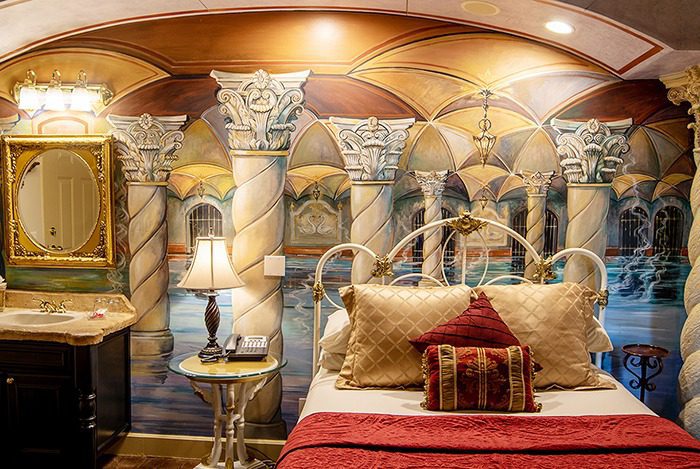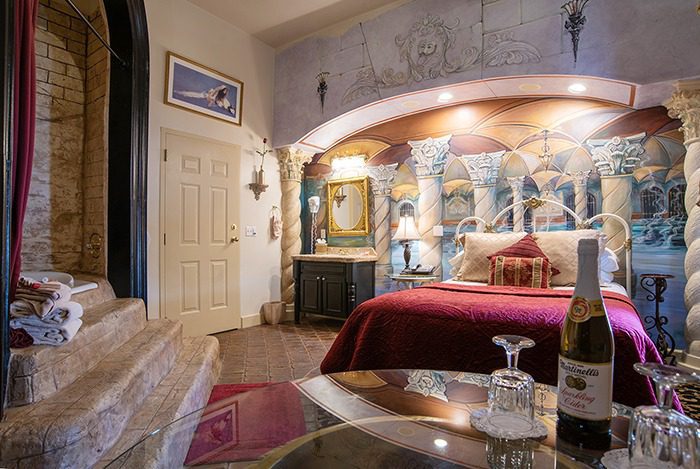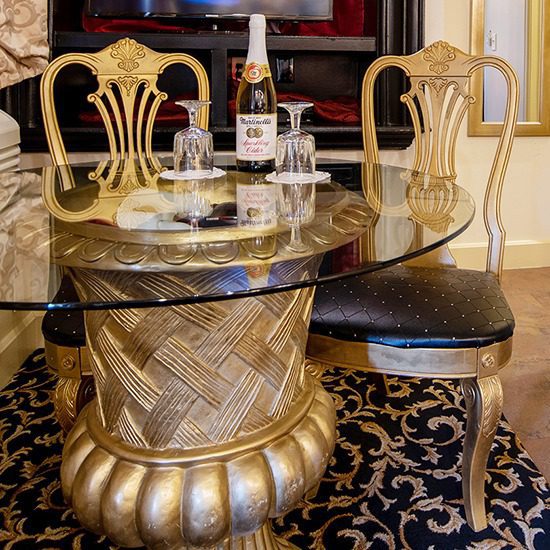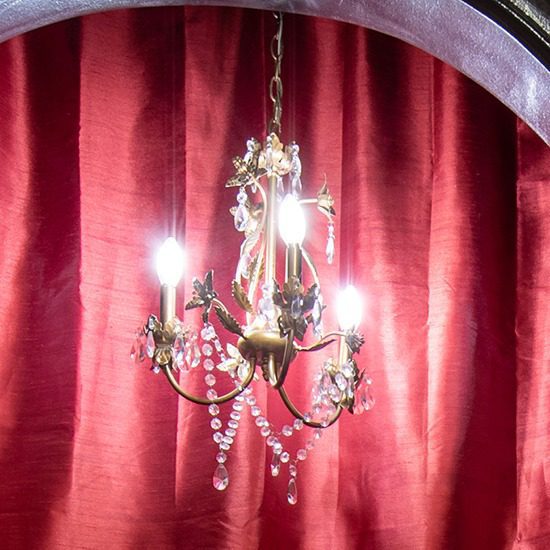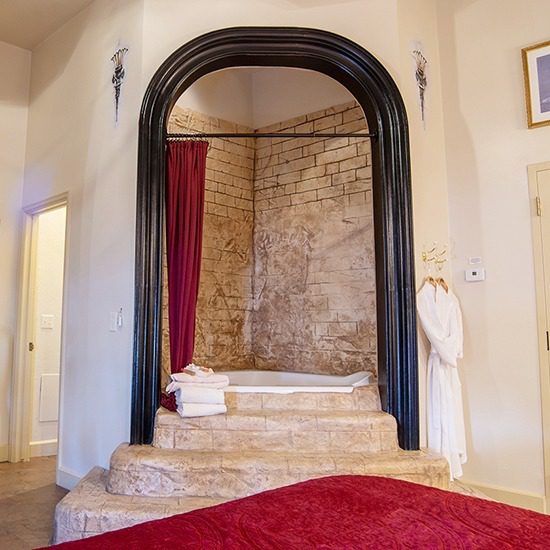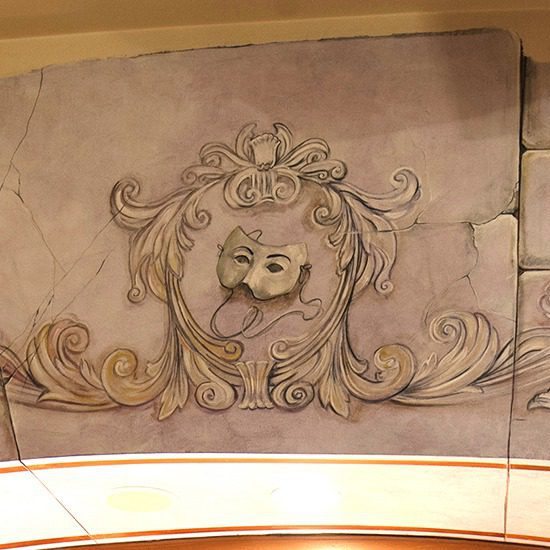 We came to this location two years ago for our honeymoon. We had the Hawaiian Hideaway Suite then. We chose this suite for our two year anniversary! This suite is wonderful. Can't wait for many more anniversaries and many other suites here in the future.
The Hawks
Every moment in this suite has been romantic! Enjoying my first year of marriage as well as a babymoon. Thank you Anniversary Inn. We will be back.
The Flemings
Celebrating 14 years of marriage and 21 together! I was a drama nerd in high school and Phantom was one of my first musicals (I even have a Phantom tattoo). This suite was romantic and whimsical! Love the tub! Food was delicious. We even did a little writing as I am a poet and my husband is an author. Can't wait to return for other occasions to check out some of the other suites!
Musicians of the Night
This suite is my second of three suites that I am staying in for my 28th birthday. Wow! I can almost hear Christine sing "Angel of Music"! The theme is fantastic! Thanks Anniversary Inn!
Musical Angel
This was an awesome place to stay for our fifth anniversary! And we got the Phantom suite? Even better!
Phantom Lovers
Join Our Email List
Sign up to join our email list and receive Anniversary Inn news and specials directly in your inbox. Sign up today!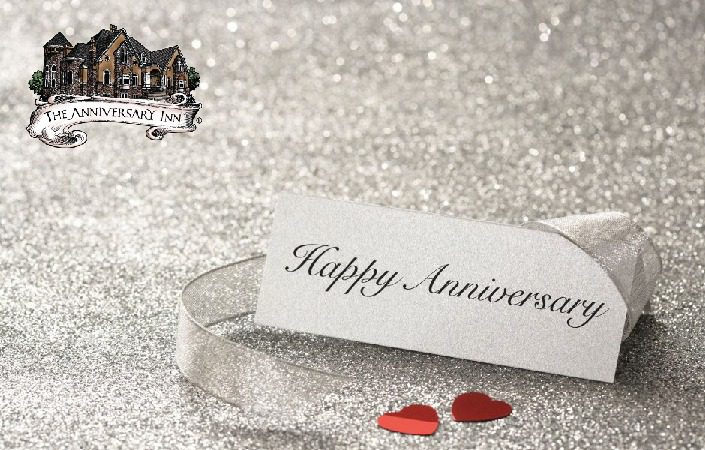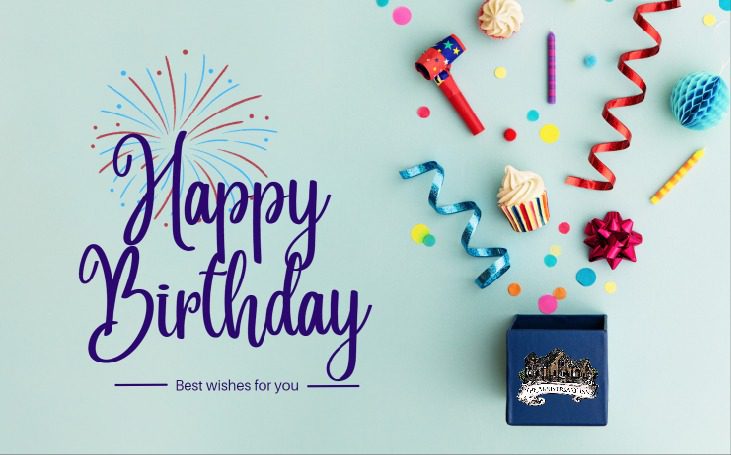 Special promotion codes for Anniversary and Birthday gifts will be emailed to you 1-4 weeks before the dates you have given us. Be sure to sign up today so you don't miss out.
Other Suites You May Like
If I am the phantom, it is because man's hatred of me has made me so. If I am to be saved, it is because your love redeems me.
— Phantom of the Opera
All I wanted was to be loved for myself.
— Erik, Phantom of the Opera
Little Lotte thought of everything and nothing. Her hair was as golden as the sun's rays, and her soul as clear and blue as her eyes.
— Phantom of the Opera
Disclaimer: The photos as well as the amenities and characteristics of the suite as described on this page (such as type of tub, size of television screen, bed, etc.) may vary from what is in your suite at the time of your stay due to repairs and updates. If you require a specific type of tub or TV screen or other room characteristics during your stay, please call us and verify this with us on the phone to verify that we will be able to accommodate your needs. Otherwise, no refunds or discounts after your stay can be given due to minor variations in suite layout or characteristics such as these.
SALT LAKE CITY
5TH SOUTH
460 South 1000 East
Salt Lake City, UT 84102
801-363-4900
1-800-324-4152
INN KEEPER
Kristen Blea
[email protected]