Enchanted Forest
South Temple, Salt Lake City, Utah
Suite Details
Queen bed
45″ TV
Oval jetted tub with waterfall shower
DVD player
Full breakfast included
Sparkling cider included
Snacks, DVD's and other lovely options available.
Located on the third floor.
Into the Woods
Forests are magical places, and The Anniversary Inn's Enchanted Forest is no exception. The bed is carved out of the trunks of four trees with a canopy of leaves and boughs overhead. Scenes of forest surround it. And, you step into a cabin when you enter the bathroom where a spacious jetted tub awaits you. Prepare to be enchanted.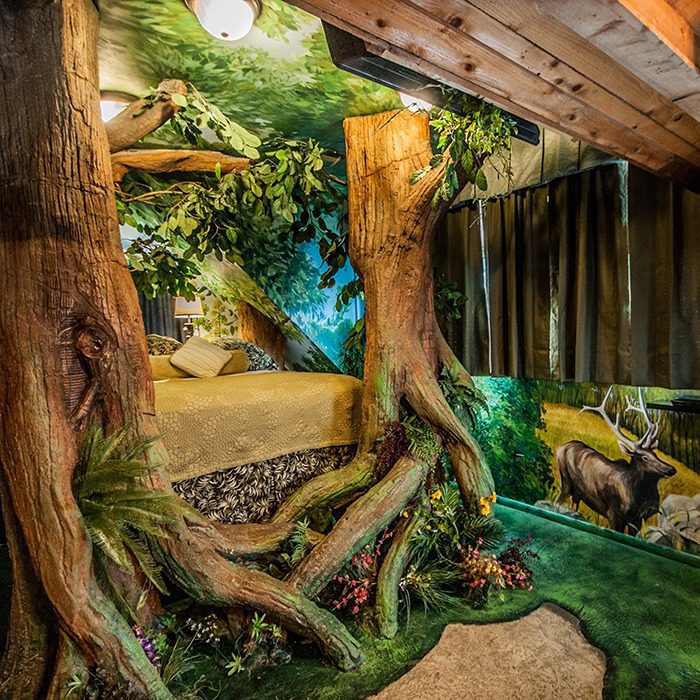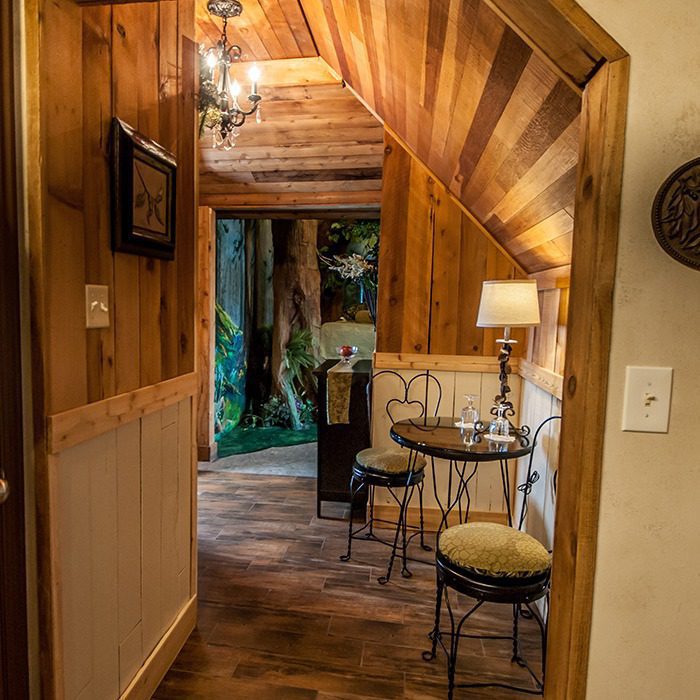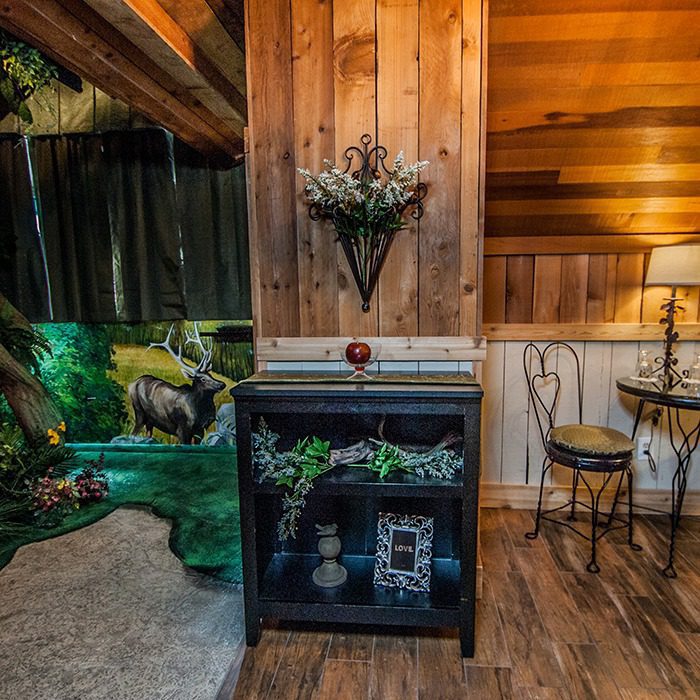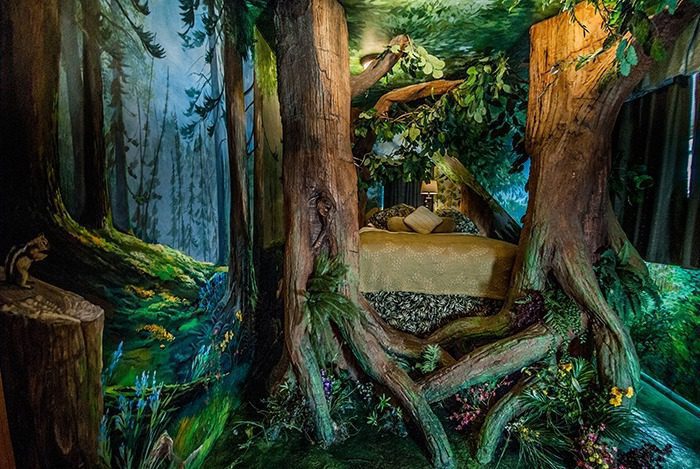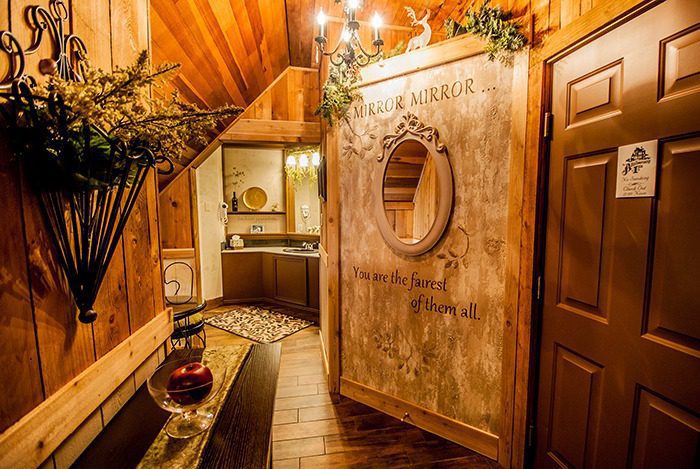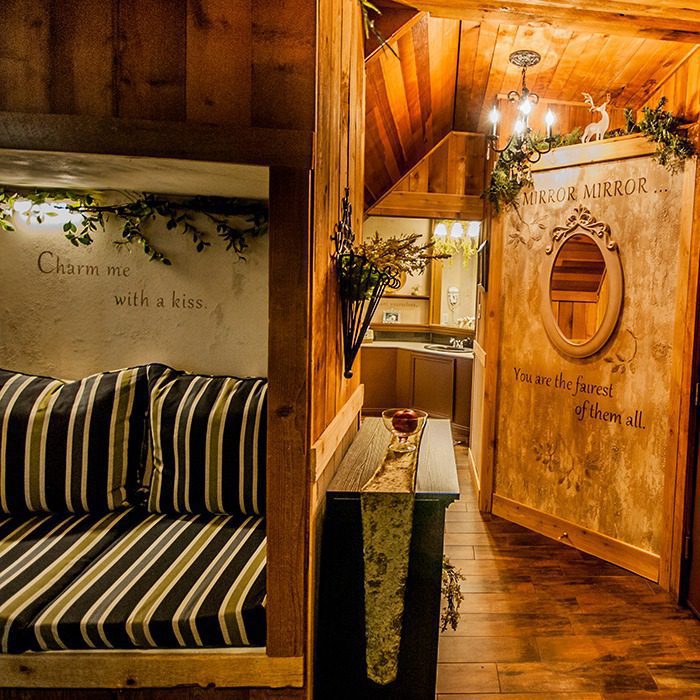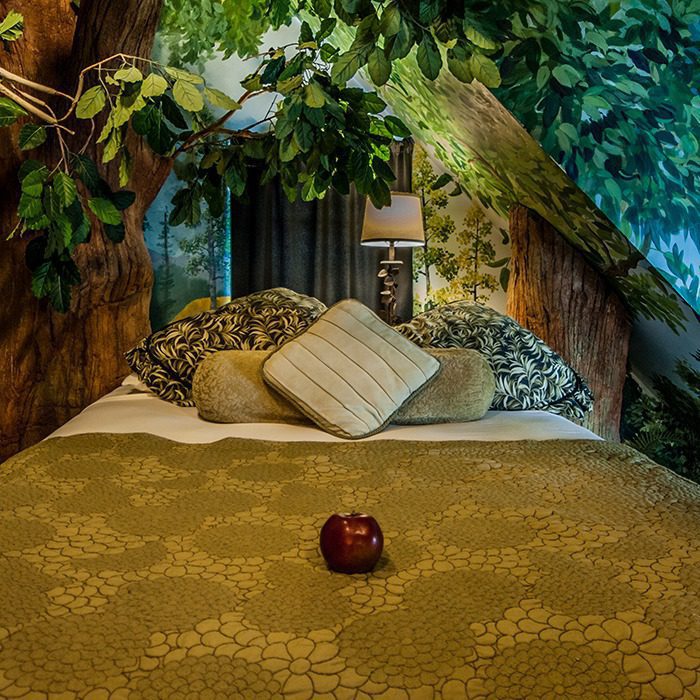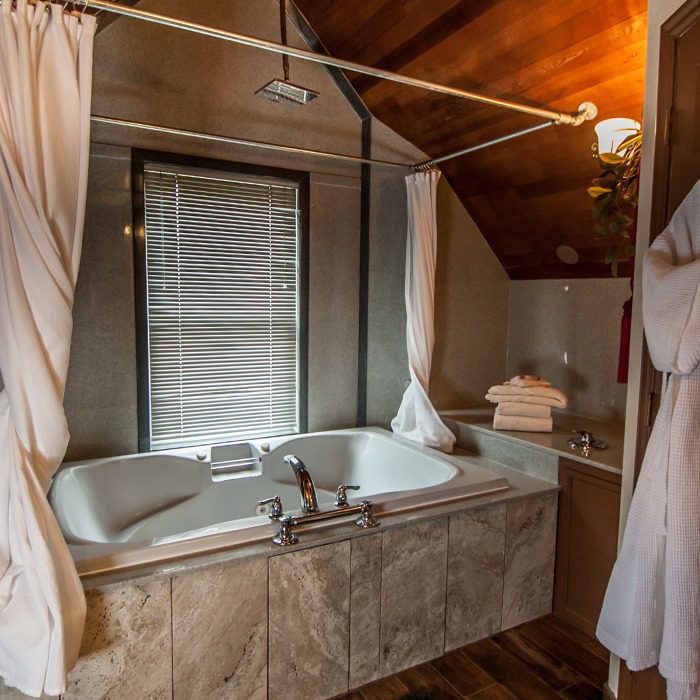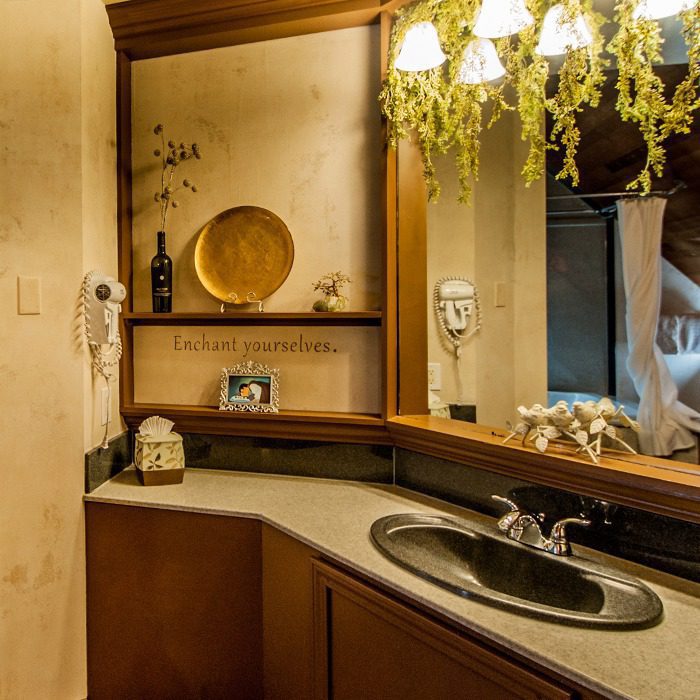 Our stay in the Enchanted Forest was exceptional. We love the story of Snow White and the room made us feel like we lived in that moment and story. Thanks again the experience, we loved every minute!!
Stephen and Kreston
What a magical birthday it has been in this lovely room. This room is truly enchanted. I loved the trees surrounding the bed. I felt like a princess. Dreams do come true.
K & H
Celebrated our fourth Anniversary! Loved the romantic feeling of the forest! Can't wait to come back!
The Kralls
My boyfriend and I are going the non-traditional route and decided to stay here at the Anniversary Inn the night before our wedding. Today is the day! We couldn't have asked for a better room either, as huge fans of the hobbit, we brought the trilogy to watch and it was magical!
Happy Wedding Day!
We stayed here 18 years ago on our wedding night and my precious husband surprised me with a stay here exactly 18 years later. He even came in and brought our wedding pictures and album. Absolutely magical. We have been tried hard the last 19 years in our marriage and have fought to keep each other. What a blessing. This place literally holds a precious magical place in our hearts forever. Thank you!!! Happy 18 years to us! No matter what life brings, you can get through it and come out stronger.
James and Christy Jex
Join Our Email List
Sign up to join our email list and receive Anniversary Inn news and specials directly in your inbox. Sign up today!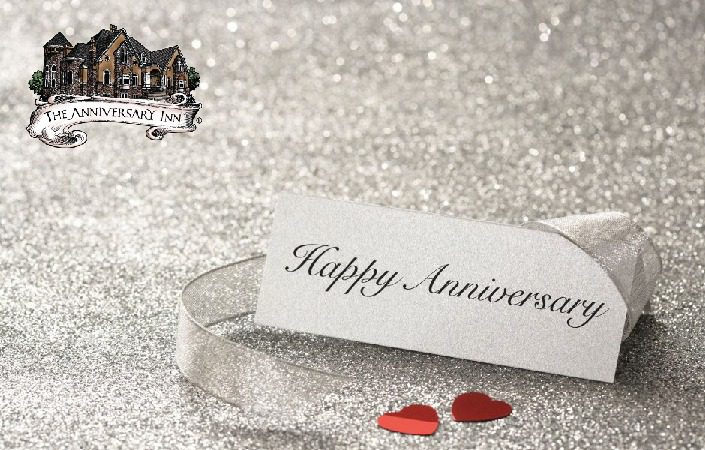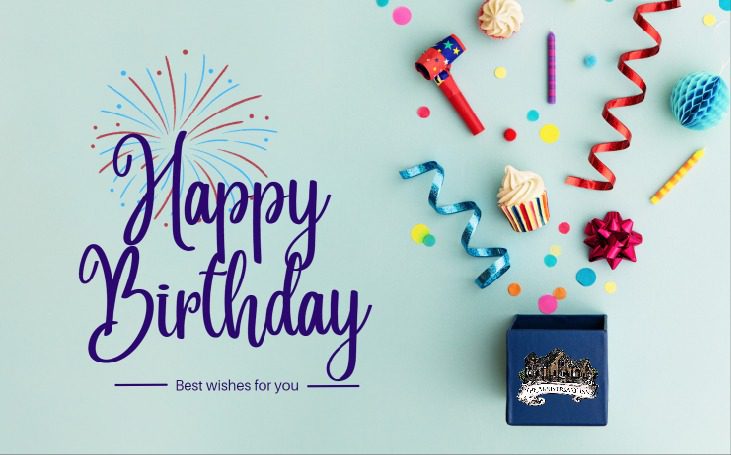 Special promotion codes for Anniversary and Birthday gifts will be emailed to you 1-4 weeks before the dates you have given us. Be sure to sign up today so you don't miss out.
Other Suites You May Like
Tonight, let your sweetheart know they are the fairest in your life!
In folklore, forest can be places of magical refuge. Tonight, this enchanted suite is your place to allow magic to happen.
The danger of the folkloric forest is an opportunity for the heroes of legend. Become the hero in your own story as you enjoy your evening in the Enchanted Forest.
Disclaimer: The photos as well as the amenities and characteristics of the suite as described on this page (such as type of tub, size of television screen, bed, etc.) may vary from what is in your suite at the time of your stay due to repairs and updates. If you require a specific type of tub or TV screen or other room characteristics during your stay, please call us and verify this with us on the phone to verify that we will be able to accommodate your needs. Otherwise, no refunds or discounts after your stay can be given due to minor variations in suite layout or characteristics such as these.
SALT LAKE CITY
SOUTH TEMPLE
678 East South Temple
Salt Lake City, UT 84102
801-363-4950
1-800-324-4152
INN KEEPER
Kristen Blea
[email protected]