Presidential Suite
Logan, Utah
Suite Details
King-size bed
48″ TV visible from bed and tub
Bubbler tub
Separate shower with bench
Fireplace above the tub (turned off from May 15-October 15)
DVD player
Full breakfast included
Sparkling cider included
Snacks, DVD's and other lovely options available.
Located on the first floor.
Hail to the Chief!
Being President has its perks and one of them is this suite. When you stay in this luxurious suite, you are the Commander in Chief and receive nothing but the royal treatment. Rest like never before in the king size bed while enjoying the elegance found in the refined, stately and extremely inviting atmosphere. Even the President needs some rest and relaxation with his First Lady, and this suite is sure to provide the grandest experience.
(Once inside the tour, click and drag your mouse to look around, or click on the circles to move around the suite.)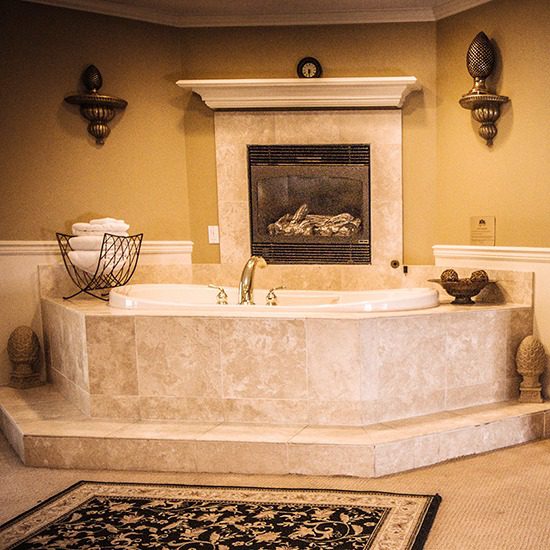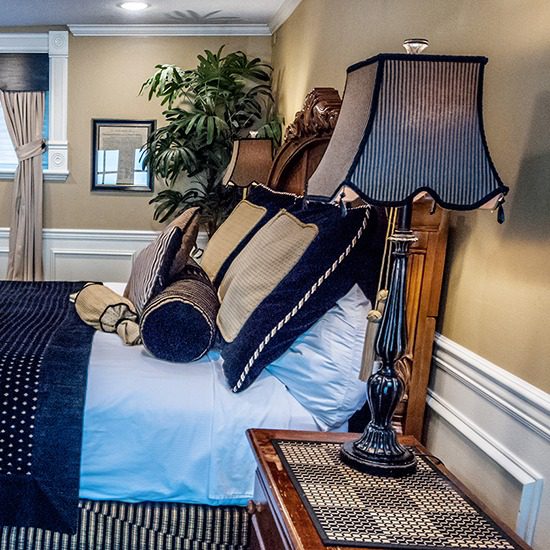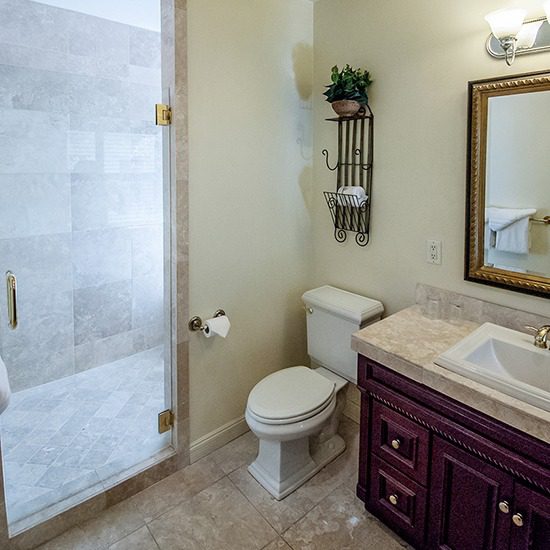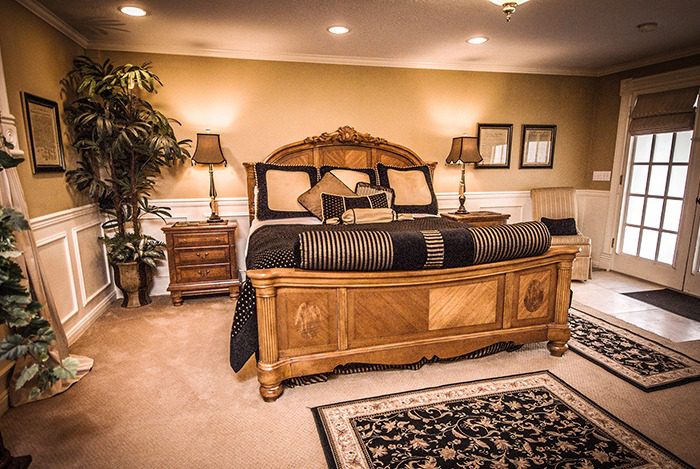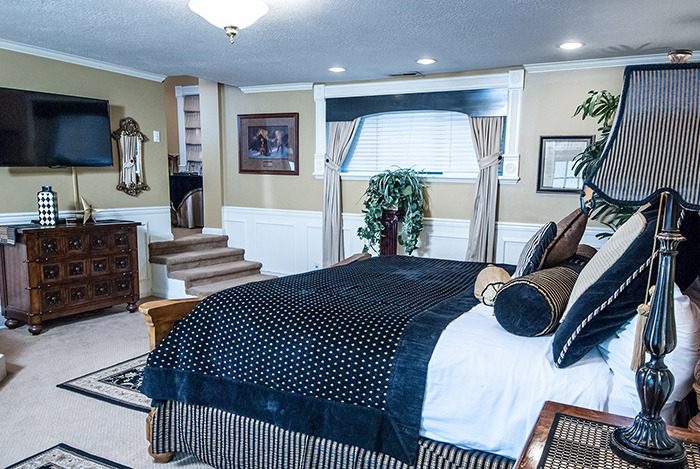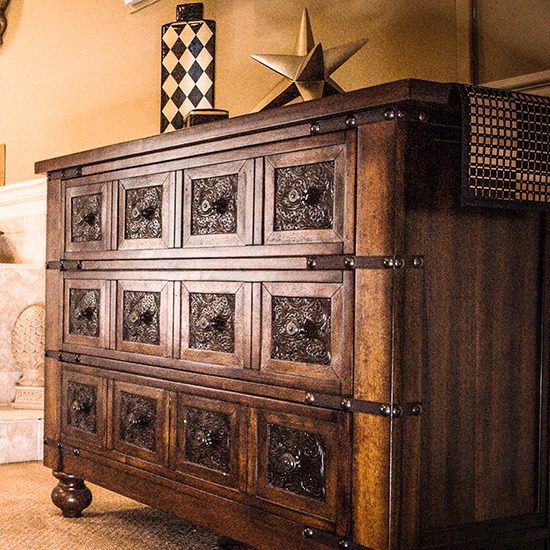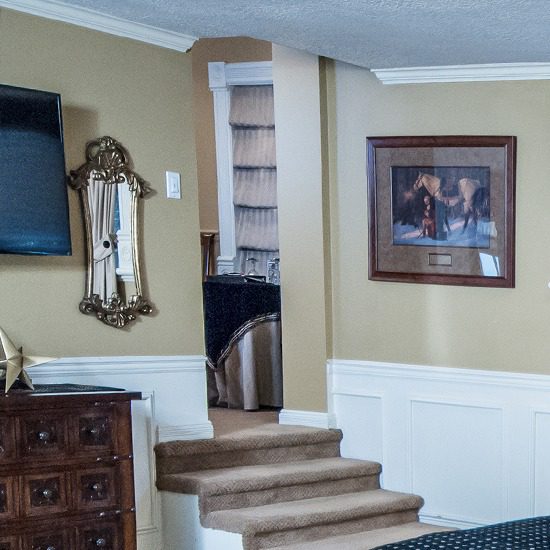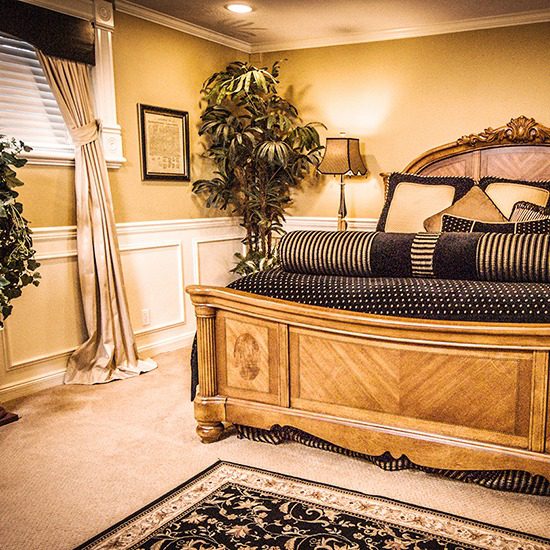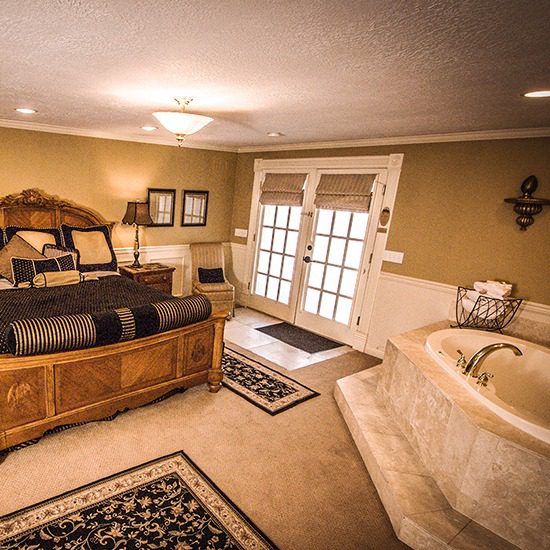 My hubby surprised me with a stay here. We enjoyed our stay and walked around the property and neighborhood. Really enjoyed the peaceful quiet, secluded area! I slept so well! It was fun being in the town where my hubby grew up. There were many stories we heard about this place cuz our nieces worked here! We are headed to Wyoming to fish! After 27 years of marriage, raising an amazing child and experiencing life's ups and downs, we are still madly in love and this room and stay was a great surprise!
The Daltons
Thank you for a beautiful and comfortable stay. We celebrated our 20th anniversary. Staff was friendly and breakfast was delicious.
The Parkins
My husband and I had the opportunity to book and stay in this suite. Such a unique experience. We love coming up here and taking some time to relax! We'll be back.
The Hammons
Today we are celebrating our 27th anniversary. It has been wonderful to relax and study important things together. The room brings a piece of patriotic feelings, so grateful for this beautiful land of freedom and those presidents who worked and fought to preserve it! Thanks for a great room.
Fleisch
My husband and I have truly enjoyed our stay here. The Presidential Suite is a very extravagant room and he truly felt so relaxed while staying here. We loved the breakfast and it was nice being able to pick movies to rent, for no extra charge as well. It's our four year anniversary and it has been so amazing! We will definitely be back next year!
Greenwell
Join Our Email List
Sign up to join our email list and receive Anniversary Inn news and specials directly in your inbox. Sign up today!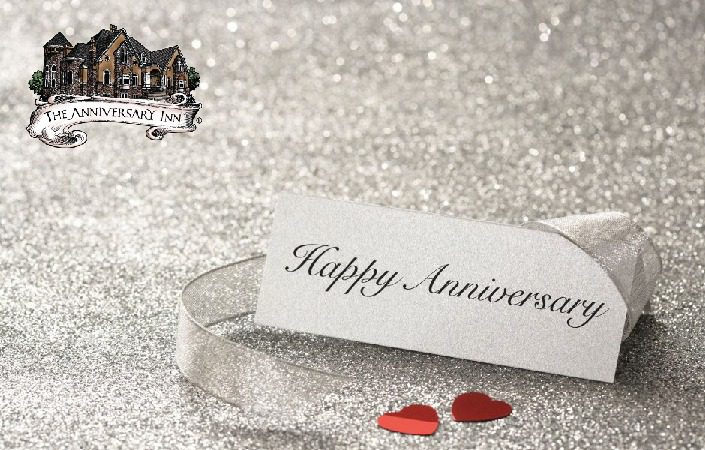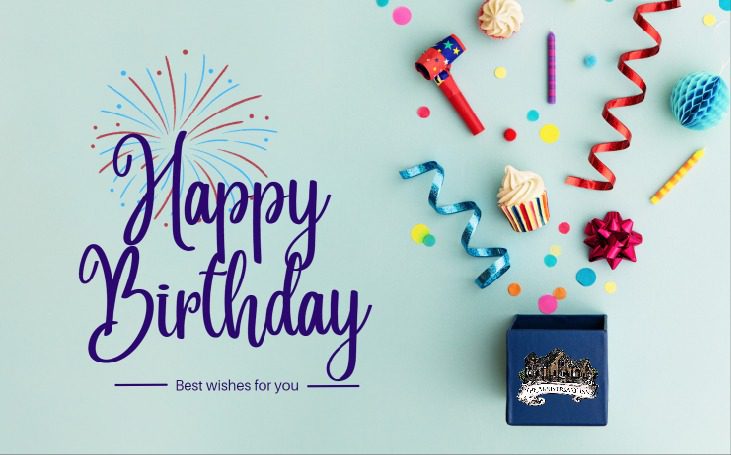 Special promotion codes for Anniversary and Birthday gifts will be emailed to you 1-4 weeks before the dates you have given us. Be sure to sign up today so you don't miss out.
Other Suites You May Like
Far and away the best prize that life offers is the chance to work hard at work worth doing.
― Theodore Roosevelt
The best way to predict the future is to create it.
— Abraham Lincoln
Love simply, love generously, care deeply, speak kindly, leave the rest to God.
― Ronald Reagan
Disclaimer: The photos as well as the amenities and characteristics of the suite as described on this page (such as type of tub, size of television screen, bed, etc.) may vary from what is in your suite at the time of your stay due to repairs and updates. If you require a specific type of tub or TV screen or other room characteristics during your stay, please call us and verify this with us on the phone to verify that we will be able to accommodate your needs. Otherwise, no refunds or discounts after your stay can be given due to minor variations in suite layout or characteristics such as these.
LOGAN, UTAH
169 East Center Street
Logan, UT 84321
435-752-3443
1-800-324-4152
INN KEEPER
Molly Winborg
[email protected]