The Presidential
5th South, Salt Lake City, Utah
Suite Details
King bed
55″ TV
Large private balcony/deck with prime view of downtown Salt Lake City
Jetted tub with waterfall shower
3-sided gas fireplace (turned off May 15 – October 15)
Loveseat
DVD player

Full breakfast included

Sparkling cider included
Snacks, DVD's and other lovely options available.
Located on the third floor.
Only the Best
Enjoy the private balcony with an extraordinary view of the city off this spacious suite. You will feel like royalty in the elegant king-sized bed surrounded by exquisite furnishings, an exceptional jetted tub and three-sided fireplace all designed to create a night to remember.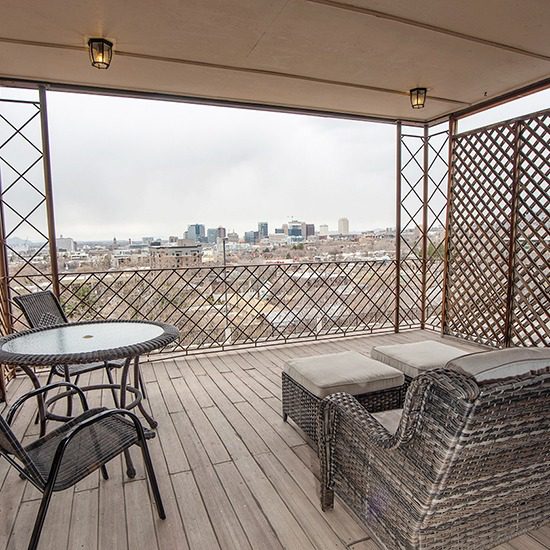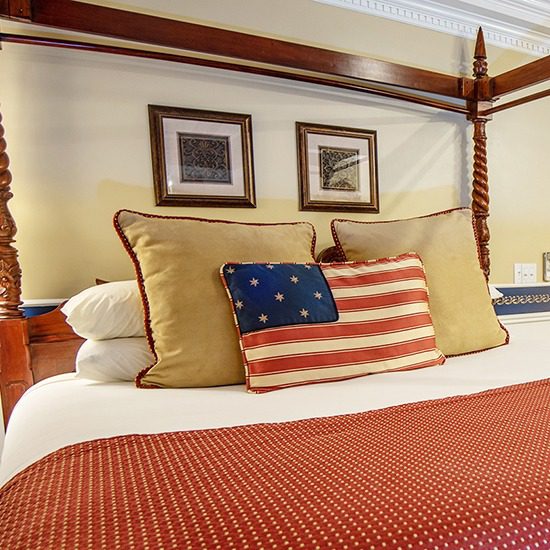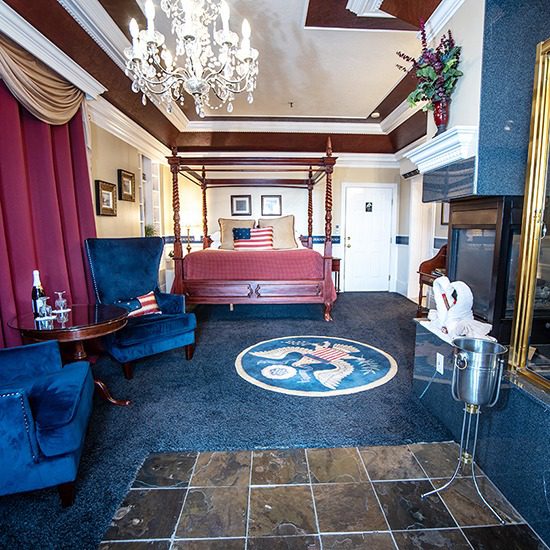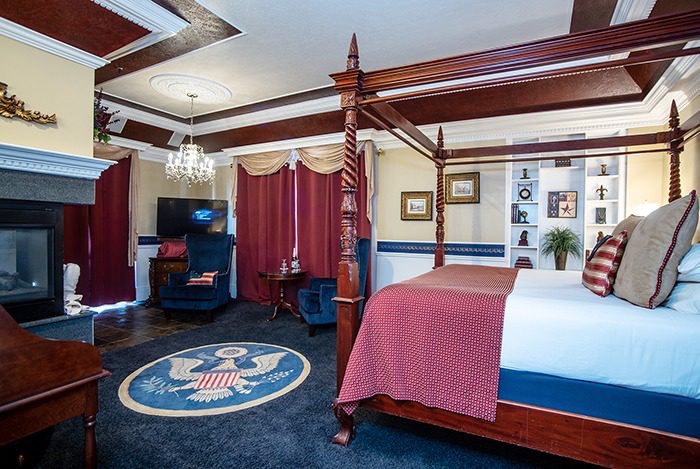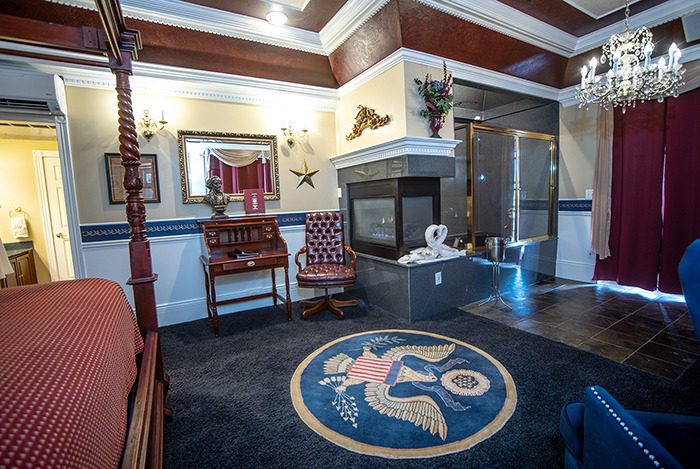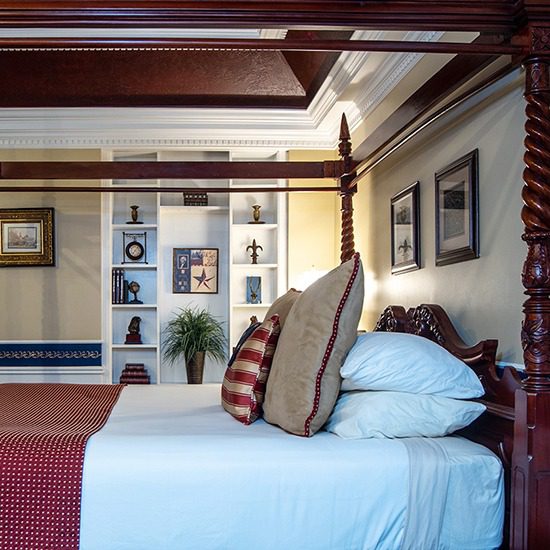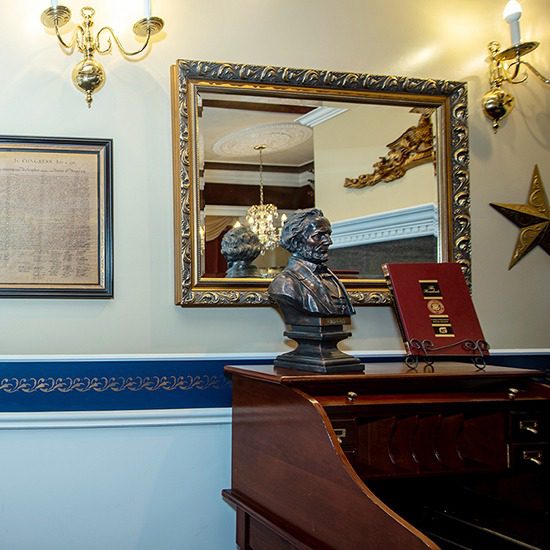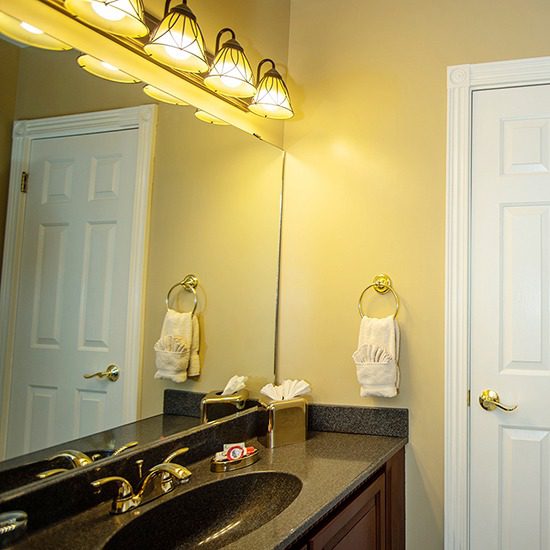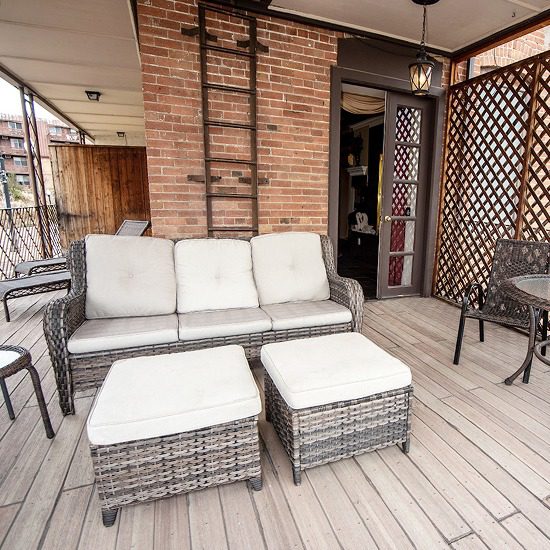 Celebrating 13 years of marriage and this has been a wonderful stay. Love the bathtub, the fireplace and the view. First time away from our kids in years and it was perfect. We can't wait to come back and celebrate again!
Tiffany & David Greenwood
We had an amazing and relaxing time over Valentine's Day weekend 2 baths and a romantic fireplace? What could be better? In the morning we enjoyed breakfast and a pleasant view on the balcony! Can't wait to explore more suites!
Madam President & Her First Man
We came here to celebrate our anniversary and Valentine's day and just like the last time we were here, it was so much fun. The bathtub and balcony were so much fun and who doesn't want to feel like the president for one night. We can't wait to come back.
The Fosters
We've been very happy to add this Anniversary Inn and the Presidential Suite to the list of suites we've stayed in! My favorite part was the patio. It's absolutely beautiful to look over the city at night.
Happy guests
This is our 8th anniversary and we love to spend quality time together. We enjoy coming here and plan to keep coming every year. This suite has an amazing view at night and I can't wait to see the sunrise. The fireplace is super cool and cozy. I wish I had one in my bedroom. The bathtub is phenomenal. I just love the shower waterfall. Every time we have been here the staff is amazing, the suites are exciting, and every time is a different experience! There are many more years to go! I can't wait to say that I have been in every suite! Excited for next year!
The Christiens
Join Our Email List
Sign up to join our email list and receive Anniversary Inn news and specials directly in your inbox. Sign up today!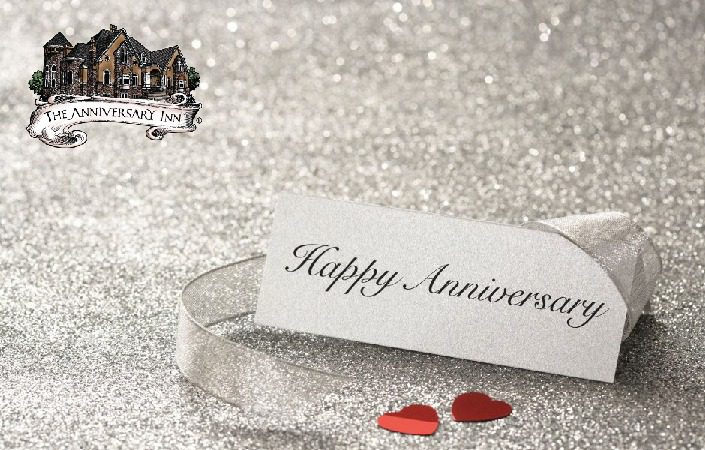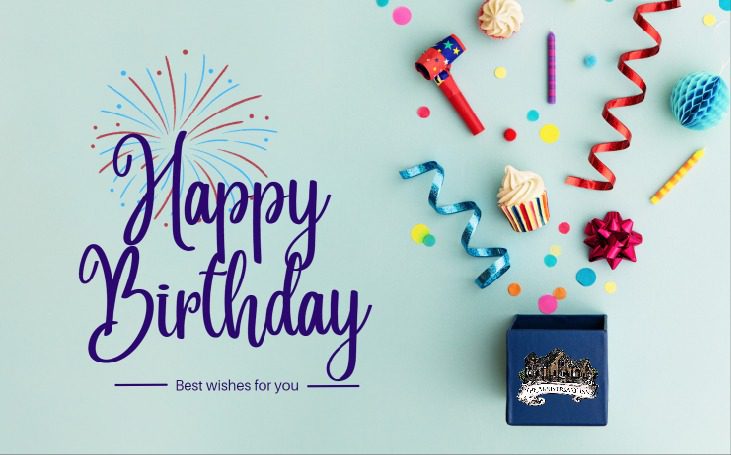 Special promotion codes for Anniversary and Birthday gifts will be emailed to you 1-4 weeks before the dates you have given us. Be sure to sign up today so you don't miss out.
Other Suites You May Like
New York City is the most populous city in the United States, with an estimated population of 8.3 million people. But you can enjoy the big apple with just the two of you.  
The City of Tall Sky Scrapers
Overlook the city below as you snuggle in your cozy bed under the deep blue starry sky. 
As many as 800 languages are spoken in New York, making it the most linguistically diverse city in the world. But when you close the door, the only language you will need is the language of love.
Disclaimer: The photos as well as the amenities and characteristics of the suite as described on this page (such as type of tub, size of television screen, bed, etc.) may vary from what is in your suite at the time of your stay due to repairs and updates. If you require a specific type of tub or TV screen or other room characteristics during your stay, please call us and verify this with us on the phone to verify that we will be able to accommodate your needs. Otherwise, no refunds or discounts after your stay can be given due to minor variations in suite layout or characteristics such as these.
SALT LAKE CITY
5TH SOUTH
460 South 1000 East
Salt Lake City, UT 84102
801-363-4900
1-800-324-4152
INN KEEPER
Kristen Blea
[email protected]