Mysteries of Egypt
South Temple, Salt Lake City, Utah
Suite Details
Queen bed
40″ TV
Oval jetted tub with waterfall shower
DVD player
Table & chairs in the turret
Full breakfast included
Sparkling cider included
Snacks, DVD's and other lovely options available.
Located on the third floor.
Steps up to jetted tub.
Pure Elegance
Looking for a 3,000-year-old treasure, a secret passageway or maybe an entrance to another world? Mysteries of Egypt takes you to another time and place where it's all believable. With the look and feel of the inner sanctum of a pyramid, you're surrounded by images of ancient Egypt, but with the modern conveniences of the 21st century, from DVD players to a jetted tub. No Pharaoh ever had it so good.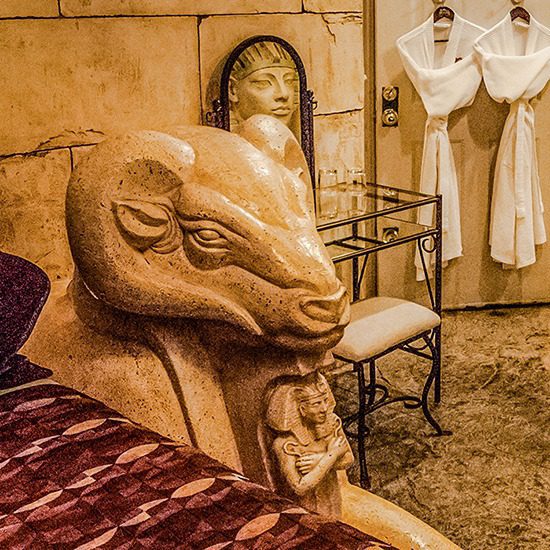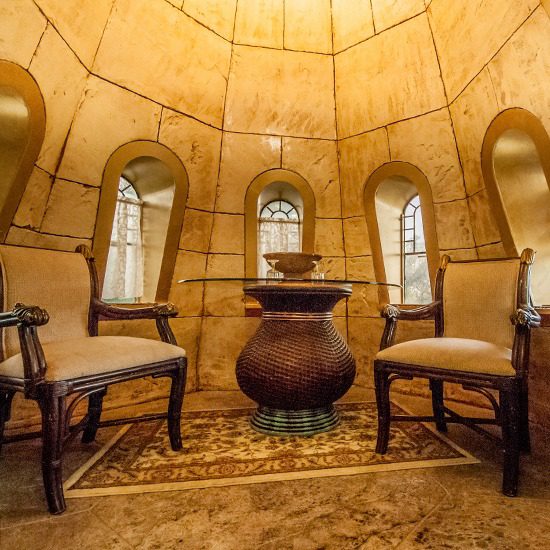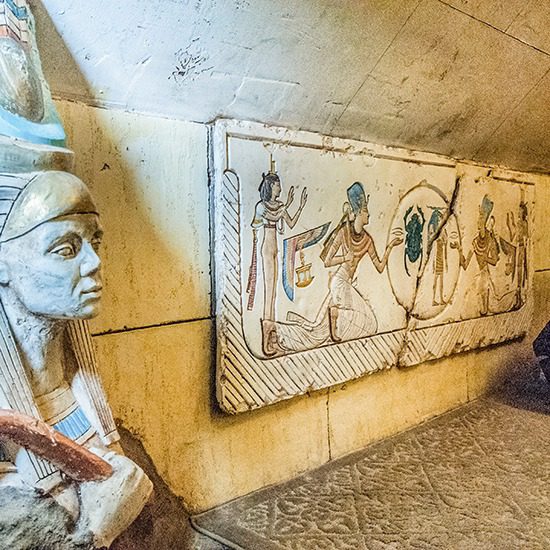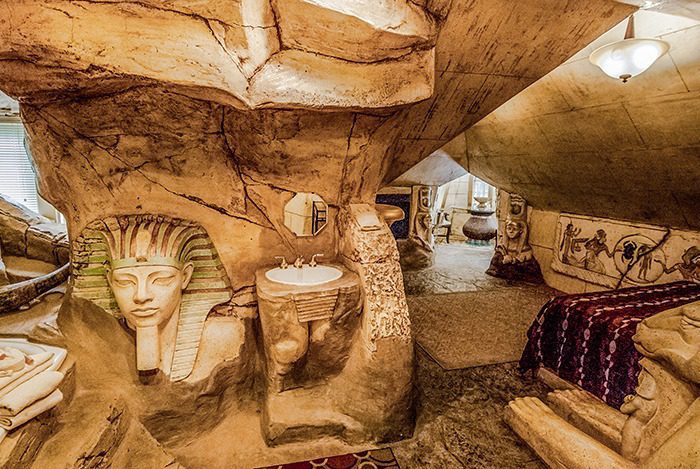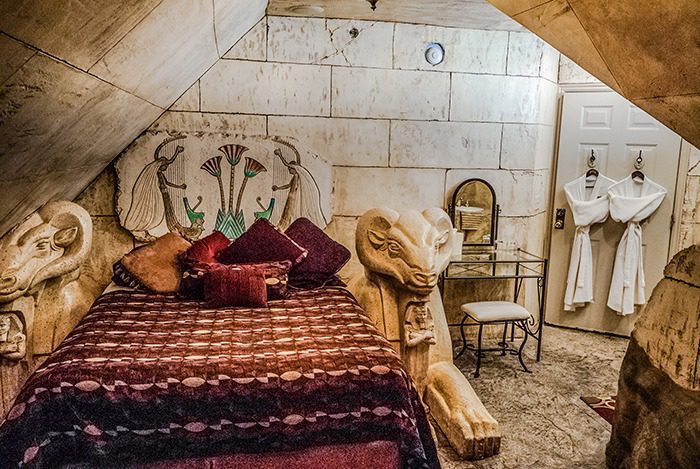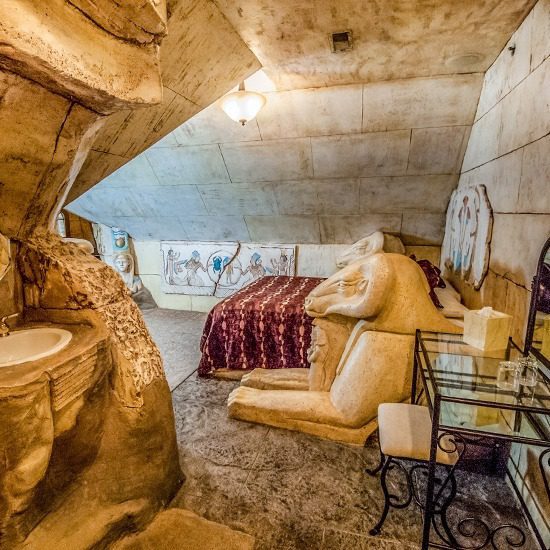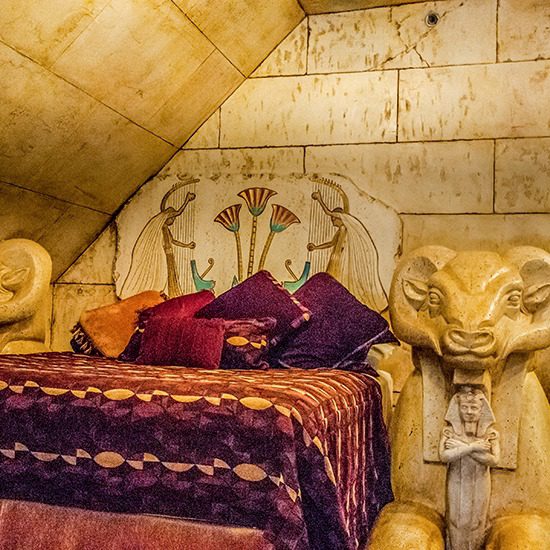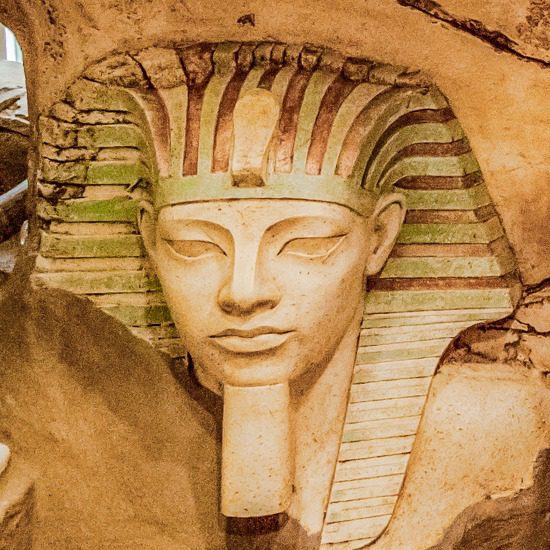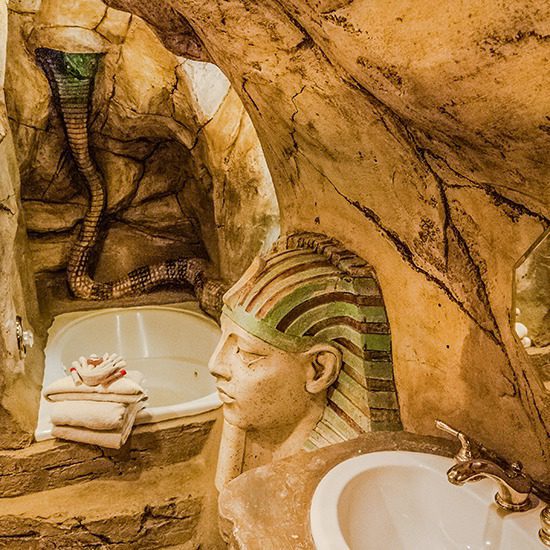 We recently went to Egypt. I'm passionate about Egyptian culture. We're celebrating our fourth anniversary and I really feel like I'm visiting the temples. The best thing is that I wake up with a beautiful view of this spectacular room. Congratulations to the person who came up with this great idea. Thank you.
The Johansens
My boyfriend and I came for my 32nd birthday! I was so excited because in 2018 I spent two weeks in Egypt. This room transported me back there. Now I want to transform a room in my house like this one! Great food and customer service! I will definitely be coming back. Thanks for an amazing weekend!
Egypt Lovers
We had a wonderful time! We loved everything about this room. The tub was amazing and the snake shower was a big surprise, but most of all the room was very amazing and the staff here did a fantastic job with everything. I'm glad me and my wife celebrated our second anniversary here. It was awesome and hopefully we can come back again!
Manzanares Family
We are celebrating our first year Anniversary. It has been a real Indiana Jones Adventure. After spending our honeymoon in Disney World the normal way, we find out that the world changed a few days after. We realized that we were the last generation of visitors at Disney world the NORMAL way.
Indiana Jones Adventurers
We had a wonderful time celebrating our eight year anniversary and taking a weekend away. We have five kids and this was the perfect spot to reconnect and enjoy some time to ourselves. We loved the cobra showers and eating breakfast in the tower dining room. Thanks so much for a wonderful weekend!
The E
Join Our Email List
Sign up to join our email list and receive Anniversary Inn news and specials directly in your inbox. Sign up today!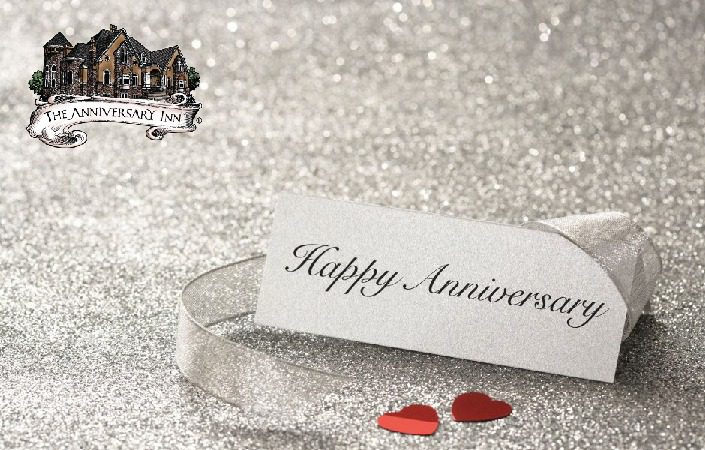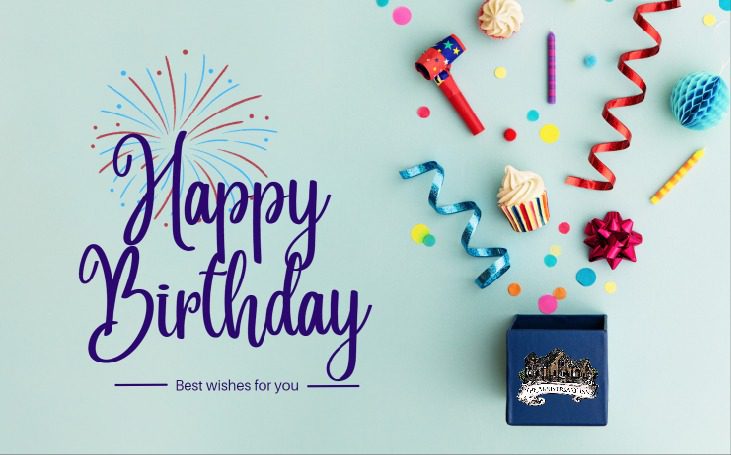 Special promotion codes for Anniversary and Birthday gifts will be emailed to you 1-4 weeks before the dates you have given us. Be sure to sign up today so you don't miss out.
Other Suites You May Like
Egypt has one of the longest histories of any country, tracing its heritage along the Nile Delta back to the 6th-4th millennia BCE. Ancient Egypt saw some of the earliest developments of writing, agriculture, ubanization, organized religion and central government.
There is evidence of rock carvings along the Nile terraces and in desert oases. In the 10th millennium BCE, a culture of hunter-gatheres and fishers was replaced by a grain-grinding culture. 
The Giza Necropolis is one of Egypt's best-known tourist attractions; it is the only one of the Seven Wonders of the ancient World still in existence.
Disclaimer: The photos as well as the amenities and characteristics of the suite as described on this page (such as type of tub, size of television screen, bed, etc.) may vary from what is in your suite at the time of your stay due to repairs and updates. If you require a specific type of tub or TV screen or other room characteristics during your stay, please call us and verify this with us on the phone to verify that we will be able to accommodate your needs. Otherwise, no refunds or discounts after your stay can be given due to minor variations in suite layout or characteristics such as these.
SALT LAKE CITY
SOUTH TEMPLE
678 East South Temple
Salt Lake City, UT 84102
801-363-4950
1-800-324-4152
INN KEEPER
Kristen Blea
[email protected]