Country Garden
(Suite #36)
Boise, Idaho
Country Garden
(Suite #36)
Suite Details
84″ Round Queen-sized Bed inside of Gazebo
47″ TV
Jetted Tub with shower
Blu-Ray Player
Decorative Fireplace
Full Breakfast Included
Sparkling Cider Included
Snacks, DVD's and other lovely options available.
 Located on the second floor.
Secret Garden
Have you ever been in a garden so beautiful you felt like you could just lay there in the warm sun and take in the beauty of it all forever? Welcome to the Country Garden. A place far away that greets you with a welcoming queen-sized gazebo bed, a river stone wall that encases a jetted tub, and gentle flowers that greet you on every wall. Enjoy a complimentary DVD on the 46″ TV. Share your complimentary breakfast on your indoor patio, and enjoy the scenery, you are certain to be whisked away – and may never want to return to the outside world again!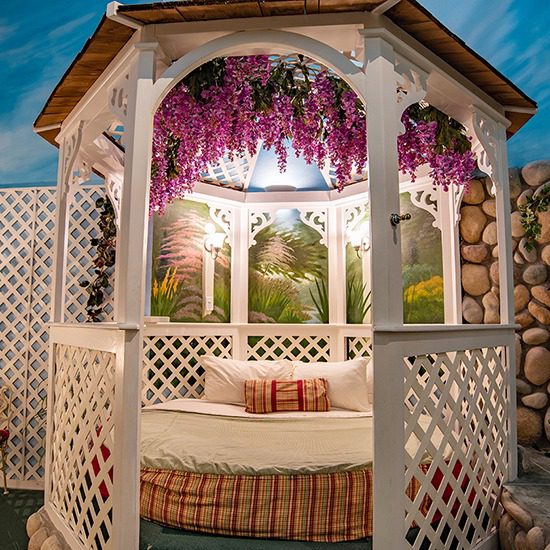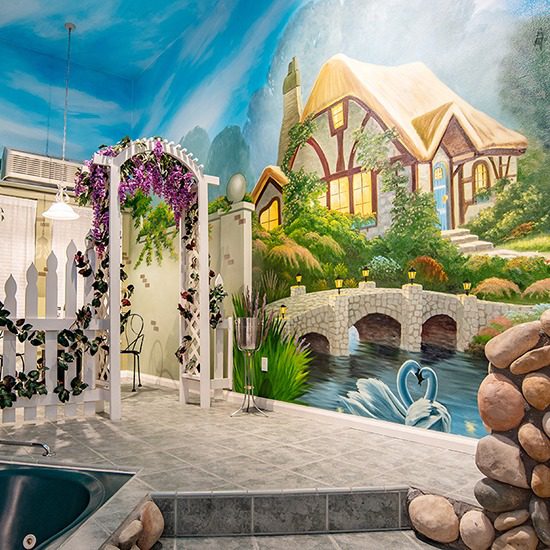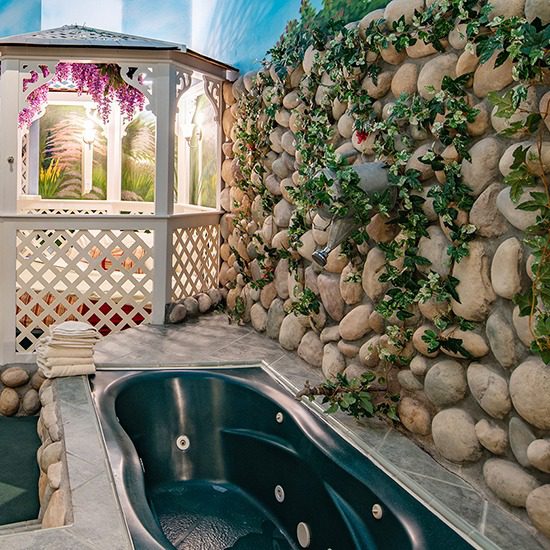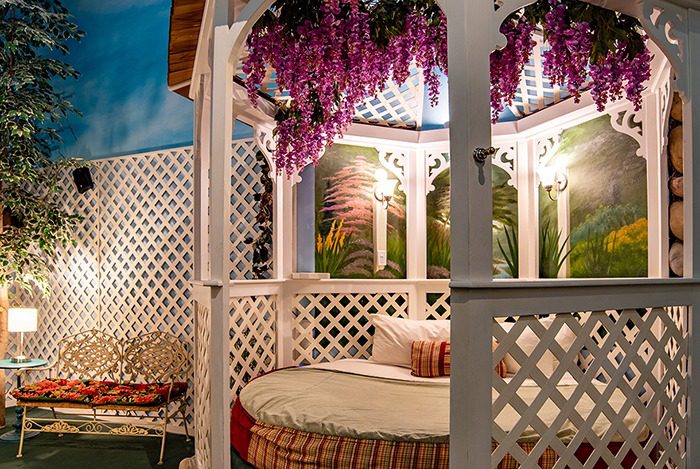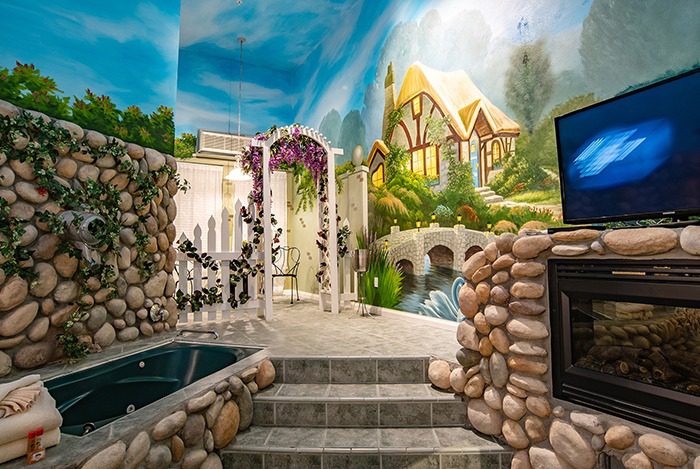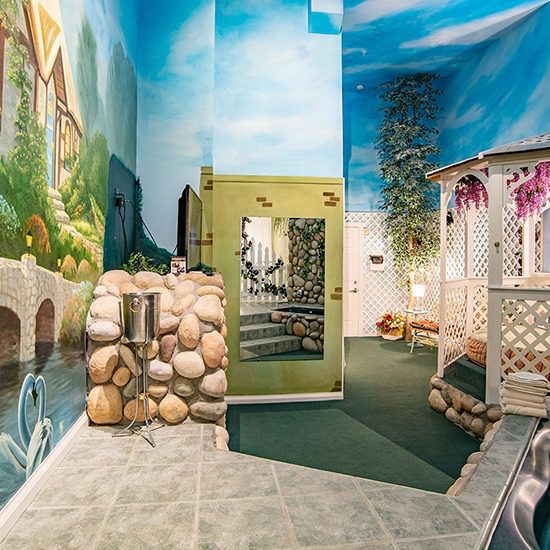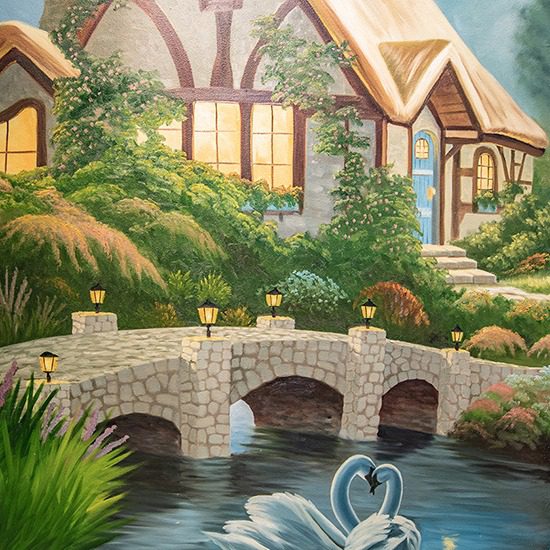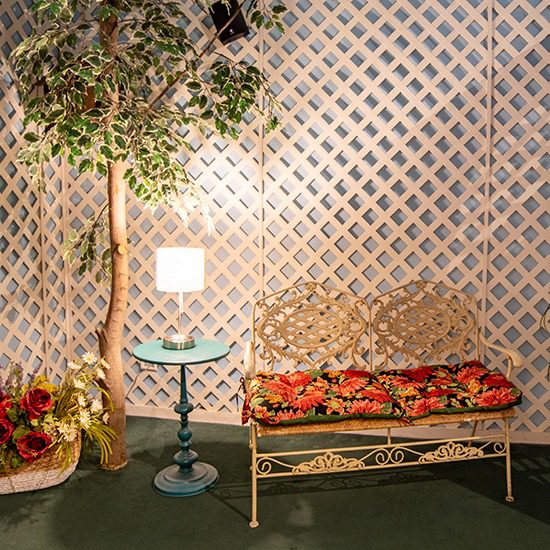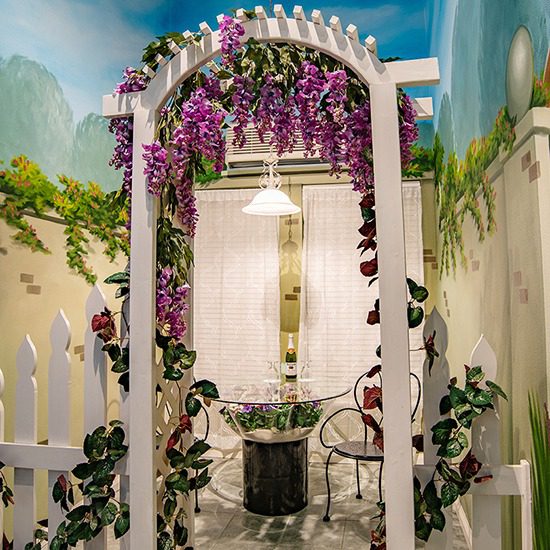 My husband and I just got married and my sister and her husband got us this room as a wedding present. This room was wonderful and the service was great! It really felt like we were in another world for a night! Here's to a bright future and a better year from 2020!
James & Marjorie Reed
This was our tenth wedding anniversary. We spent it here in this beautiful room had an amazing and romantic time. We really enjoyed every minute of it. Forever & Always!
Larry & Heather
We had an amazing time together at the Country Garden celebrating our one year anniversary! Such a cute place to create fun memories, we played board games, loved the garden bath and ate breakfast together at the cute table. The art work is so pretty and we hope to come back again someday!
Caylee & Stephen Scheese
The room transported me to a simpler place and time. The quiet and inviting ambiance of the countryside. As I climbed into the bed I could not help but imagine I was lying on a cobblestone country road. As the lights dimmed and I looked above me the flowers hanging above took on the shape of the angel of death. By 3am I welcomed its spirit as the stones from the road braised my spine. At last 8am arrived and I realized the angel of death did not come for me, but the stone road in which I slept upon remained.
Shane & Amber
Celebrated our seventh anniversary here, the room is very cute! The hot tub jets were amazing, as were the cinnamon rolls the next morning. We will return in the future if the stress of childing rearing doesn't tear us apart first, haha.
Bryce & Megan
Join Our Email List
Sign up to join our email list and receive Anniversary Inn news and specials directly in your inbox. Sign up today!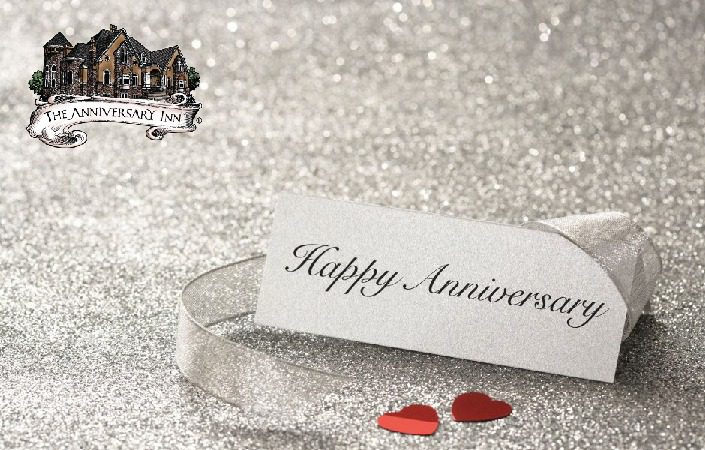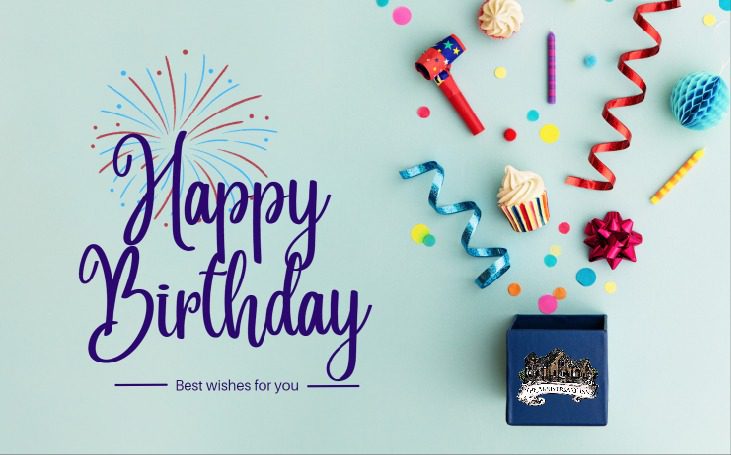 Special promotion codes for Anniversary and Birthday gifts will be emailed to you 1-4 weeks before the dates you have given us. Be sure to sign up today so you don't miss out.
Other Suites You May Like
The Juliet Rose is the most expensive flower that has ever been developed. In fact, the man who created it, spent over $3 million and it took 15 years to produce it. What makes it so distinctive is its special apricot, pale-pink color and its very large-headed blooms. 
The Fragrance of Attraction
Butterflies might be more attracted to your weeds than your flowers. Colorful blooms aren't the chief reason these insects love your garden – it's more about the fragrance and nectar. 
Plants really do respond to sound. Talking to plants to help them grow is a well-known old gardeners tale. 
Disclaimer: The photos as well as the amenities and characteristics of the suite as described on this page (such as type of tub, size of television screen, bed, etc.) may vary from what is in your suite at the time of your stay due to repairs and updates. If you require a specific type of tub or TV screen or other room characteristics during your stay, please call us and verify this with us on the phone to verify that we will be able to accommodate your needs. Otherwise, no refunds or discounts after your stay can be given due to minor variations in suite layout or characteristics such as these.
BOISE, IDAHO
1575 South Lusk Place
Boise, ID 83706
208-387-4900
1-800-324-4152
INN KEEPER
Galen Bechtel
[email protected]