Suite Details
King-size bed
52″ LCD TV for room
27″ LCD TV for bathtub
Bubbler tub
Separate shower
Courtyard with flower-filled faux fountain
Hamock
DVD player
Complimentary chips & salsa

Full breakfast included

Sparkling cider included
Snacks, DVD's and other lovely options available.
Located on the third floor.
Peaceful Serenity
South of the Border, there's no place quite like this. You'll find the ultimate Hacienda right inside the door starting with the stone faux fountain in the luxurious courtyard. The rich, cultural traditions and colors of Mexico are evident throughout this spacious suite. Stretch out for a siesta in the king-sized bed or watch your favorite shows on the 52″ LCD flat screen TV. Soak in the bubbler tub and watch TV or enjoy the separate shower. Chips and salsa included of course! 
(Once inside the tour, click and drag your mouse to look around, or click on the circles to move around the suite.)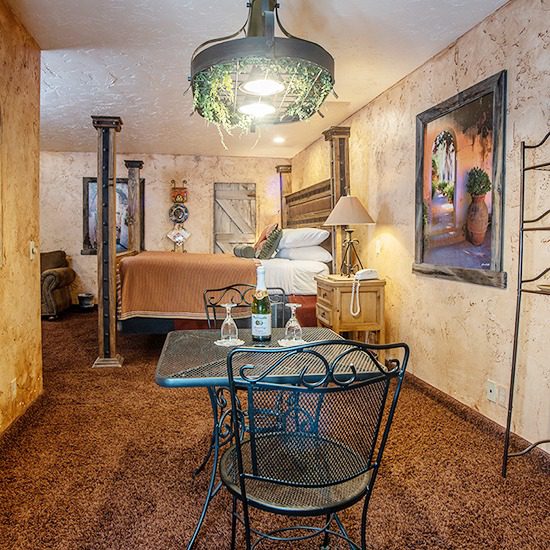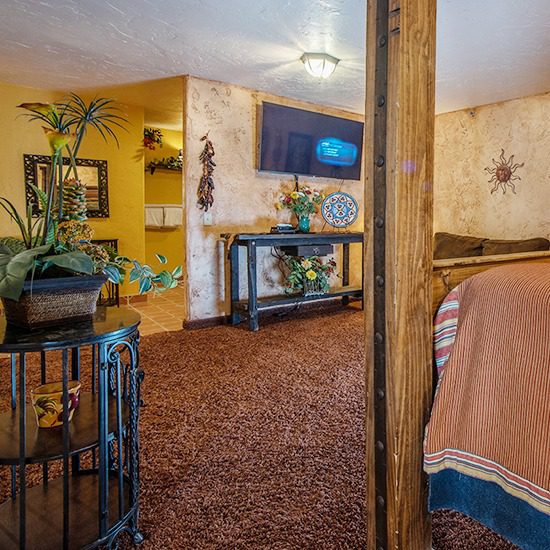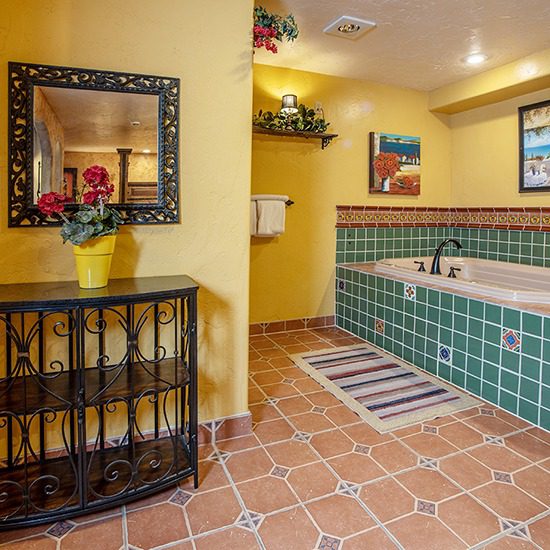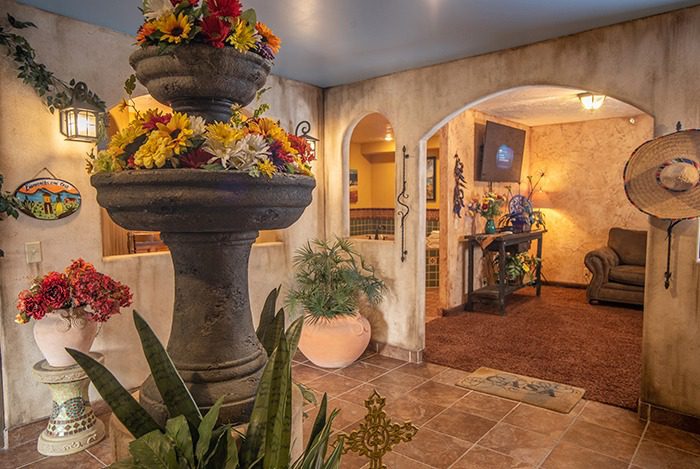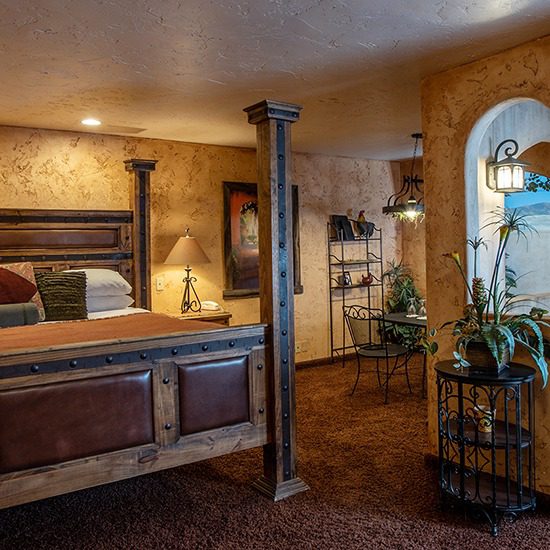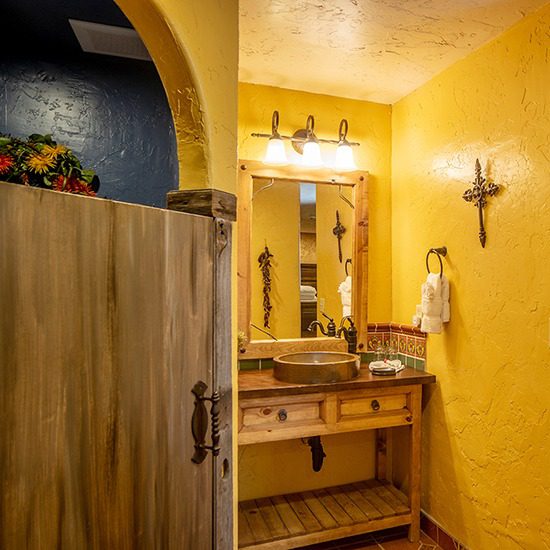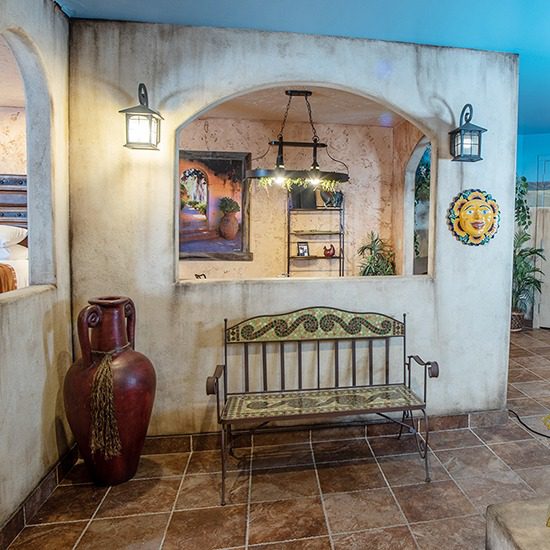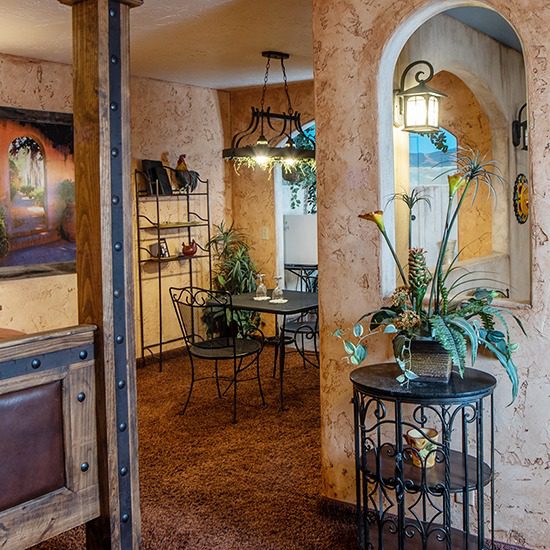 We are here from Nampa, Idaho for our five-year wedding anniversary! We have stayed in many rooms at the Boise location but decided to get away for a bit this year. This room did NOT disappoint!!! It is so spacious and makes you feel like you're in a real Mexican casa. The chips and salsa were a wonderful surprise touch! We could have spent all day in the jetted tub—so relaxing! We are anxious to return to Logan and stay in some of the other rooms. Logan is a nice college town (though it lacks left turn arrows!) A great stay overall.
Jarrod & Heidi Driskell
We've stayed at the Anniversary Inn every anniversary for 11 years. Always in a different room. Always a great experience! This time was different. This time wasn't an anniversary. This time we just needed a break from the world. La Hacienda delivered! What a fun room! Thank you Anniversary Inn! We'll see you next time!
Bill & Laura Baya
This is our first time at The Anniversary Inn. We needed a break from our normal routine and kids. Given that we are from Cache Valley, we had never been here and it was a great escape. The room was awesome. The chips and salsa were a great touch. We will definitely be back to try other room.
Nancy & Jesus
Happy Memorial Day! The Anniversary Inn lived up to our usual expectations and delighted us with another fun room. 31 years married! 🙂 It's crazy how we can be so different and still best friends in love. Thanks for some fun, undivided attention time.
Dave & Laralie
We loved this room and have stayed in many others! This is our fav location for sure! We came to an Anniversary Inn in SLC for our wedding night 20 years ago and have come many times since to celebrate our anniversaries! 20 years later it's still fun to come and get away and connect as a couple and enjoy the fun different themed rooms! We always have a wonderful, relaxing, and romantic time! Thanks again for creating the perfect atmosphere to celebrate our love!
Misty & Milton Mecham
Join Our Email List
Sign up to join our email list and receive Anniversary Inn news and specials directly in your inbox. Sign up today!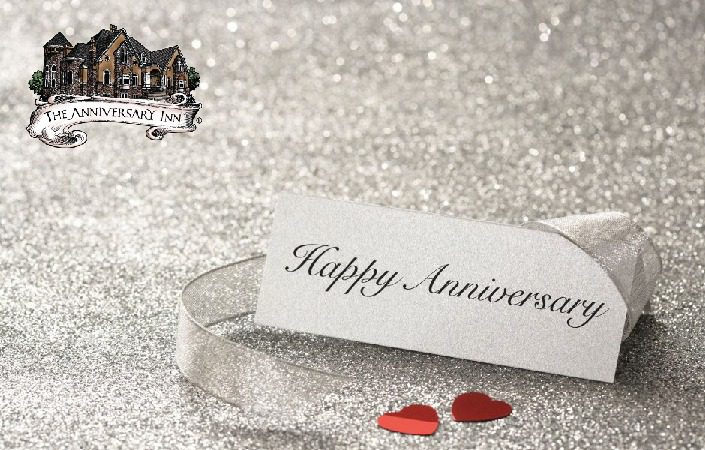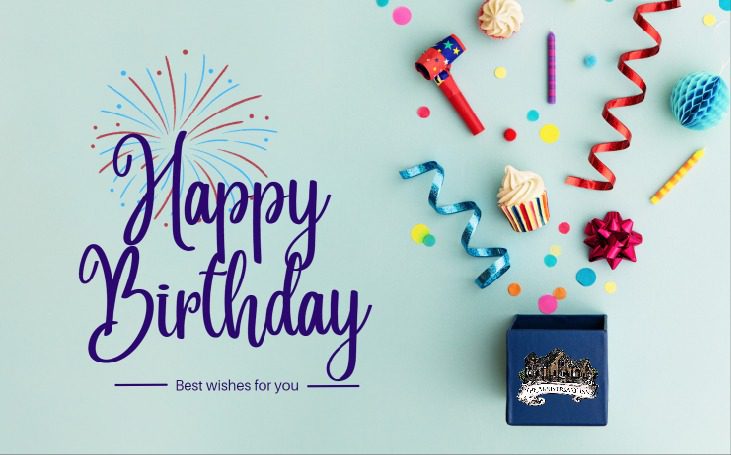 Special promotion codes for Anniversary and Birthday gifts will be emailed to you 1-4 weeks before the dates you have given us. Be sure to sign up today so you don't miss out.
Other Suites You May Like
Amar es encontrar en la felicidad de otro la propia felicidad.
(Loving is finding in someone else's happiness our own.)
Escoge una persona que te mire como si quizás fueras magia.
(Choose a person who looks at you as if you were magic.)
— Frida Kahlo
It's not about what you wear, but about how you live your life.
— Oscar de la Renta
Disclaimer: The photos as well as the amenities and characteristics of the suite as described on this page (such as type of tub, size of television screen, bed, etc.) may vary from what is in your suite at the time of your stay due to repairs and updates. If you require a specific type of tub or TV screen or other room characteristics during your stay, please call us and verify this with us on the phone to verify that we will be able to accommodate your needs. Otherwise, no refunds or discounts after your stay can be given due to minor variations in suite layout or characteristics such as these.
LOGAN, UTAH
169 East Center Street
Logan, UT 84321
435-752-3443
1-800-324-4152
INN KEEPER
Molly Winborg
[email protected]