Sun Valley
(Suite #34)
Boise, Idaho
Sun Valley
(Suite #34)
Suite Tier: Emerald
Suite Details
Queen-sized bed
45″ TV
Jetted tub with shower
Blu-ray player
Fireplace (turned off May 1- October 15)
2 Adirondack chairs
Full breakfast included
Sparkling cider included
Snacks, DVD's and other lovely options available.
Located on the second floor.
Cozy Cabin
If you love the outdoors, but hate being away from the comforts of home, this is the room for you! Spend a relaxing evening rocking on the front porch of a log cabin. You can play checkers, or relax in the jetted tub set in the side of a mountain with a waterfall cascading from the rocks above. Inside your cabin you can rest in the queen-sized log bed while watching the 45″ TV and enjoy the cozy ambiance provided by your fireplace.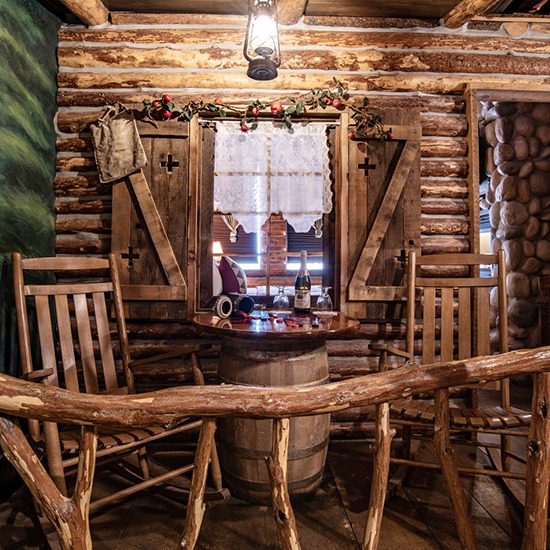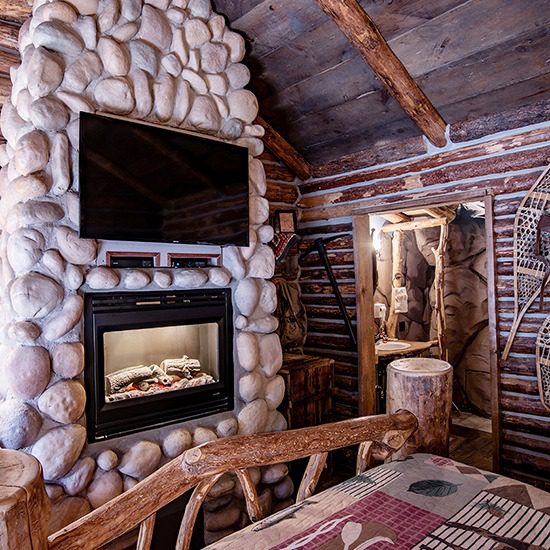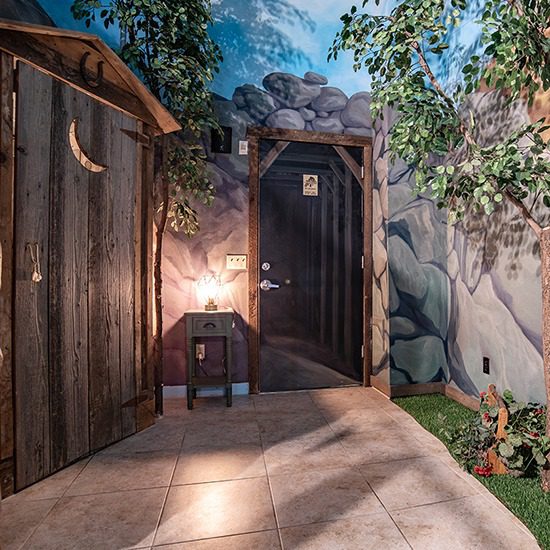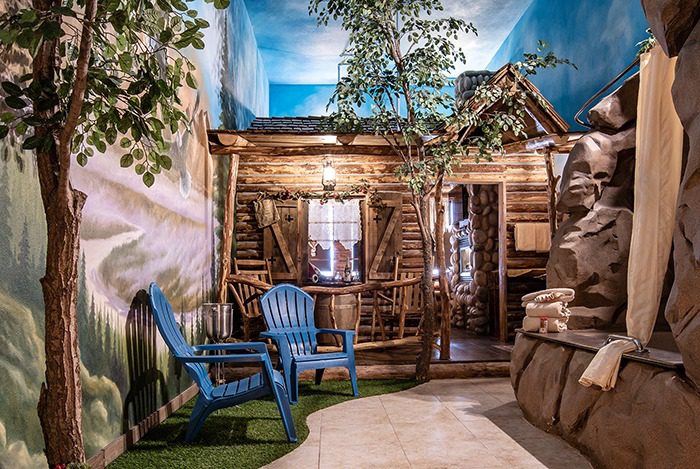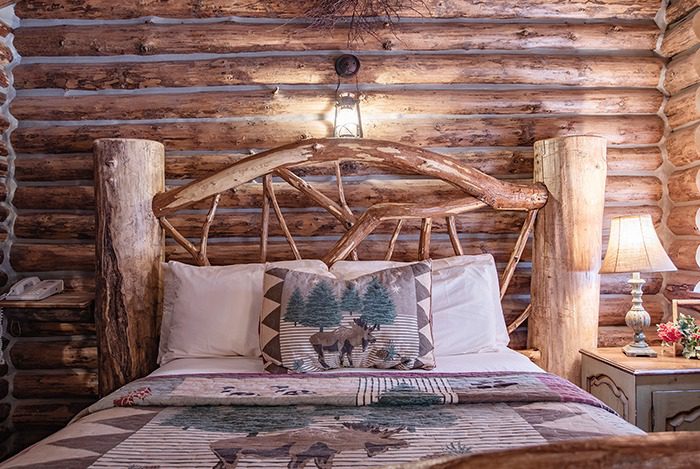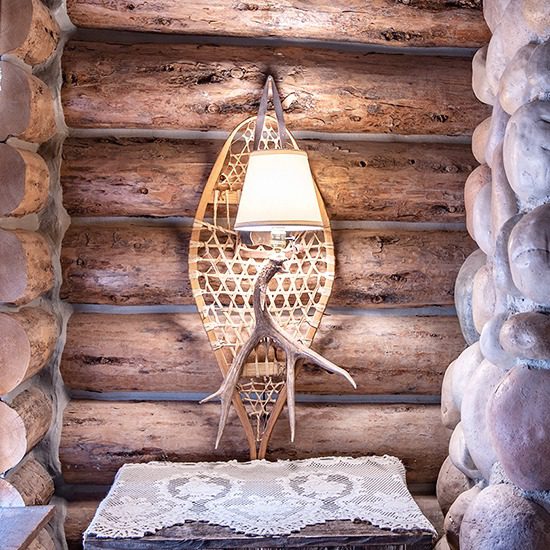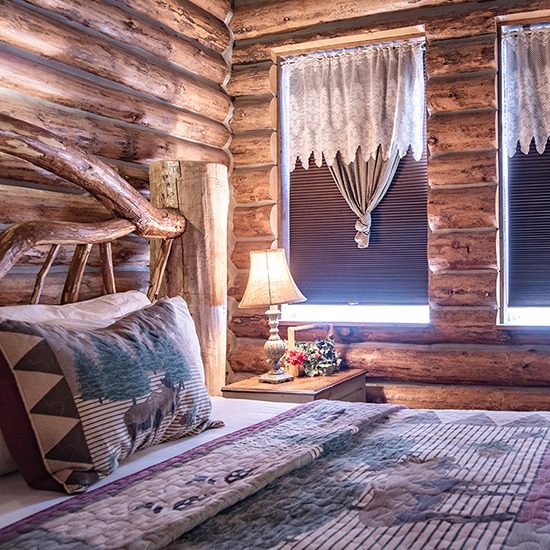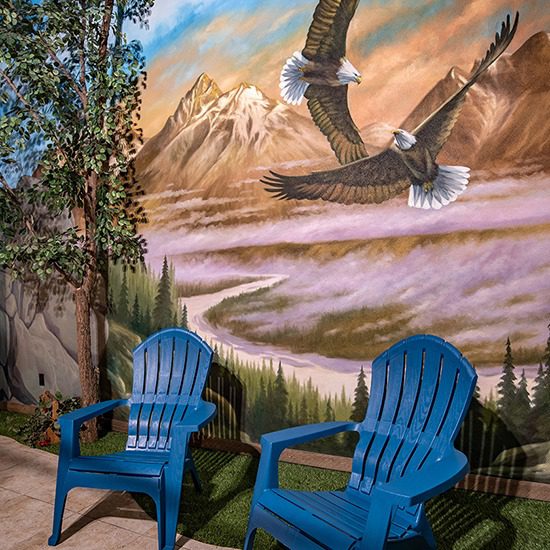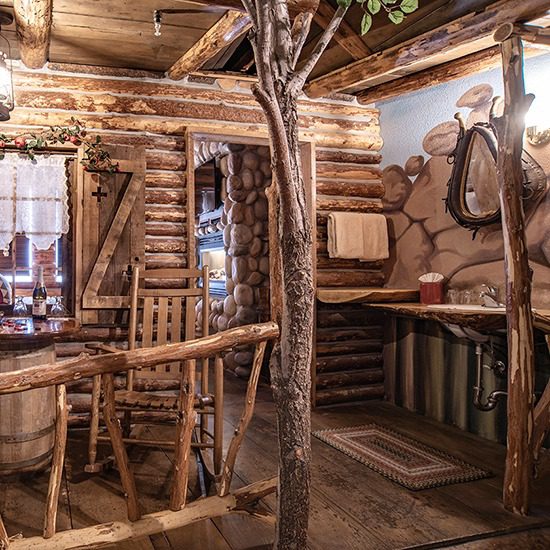 One night is not enough. Married 18 years, seven kids and a dog! Needed to have a moment of peace and quiet to remember why we are so fond of each other and stop worrying. We've stayed in many room throughout our marriage including on our wedding night. This one might be my favorite now because of the rocking chairs, and the bear that was staring at my husband in the bathroom. Will be back ASAP.
The Dames
I couldn't be more grateful for having the pleasure to stay in this beautiful cabin. My husband and I just had our beautiful son, he is the last of 5 children so as you may know being parents especially to a newborn doesn't leave much time to spend genuine time with your spouse. So being here in this amazing cabin with the lovely rocking chairs and OH MY GOODNESS best of all peace and quiet. My husband and I finally got to celebrate our 3 year anniversary. It was everything we needed and more. Thank you Anniversary Inn. This is our second room thus far and we plan on coming to enjoy one each year.
The Palmers
This room was our second anniversary together. We well enjoyed the stay in our pleasant cabin. The touch of this place is unreal. I'm so glad we decided to stay here. The experience was one of a lifetime. I'm most looking forward to getting back and the 9-5 routine of daily living, so I will definitely be coming back to this place and stay again!
R & T
Second time at Anniversary Inn. 1st time in this room. Absolutely loved the stay–the cabin is great. It was cozy and fantastic. We will be back next year to try another room. We too found the mouse–did not find the skunk.
Skunk Hunters
We come here once a month as a little staycation getaway and love it. We did find the mouse, but for the love of God couldn't find the skunk anywhere lol. Beware of the bear head in the outhouse lol. Little creepy but not scary. Enjoyed our stay.
Marjorie & James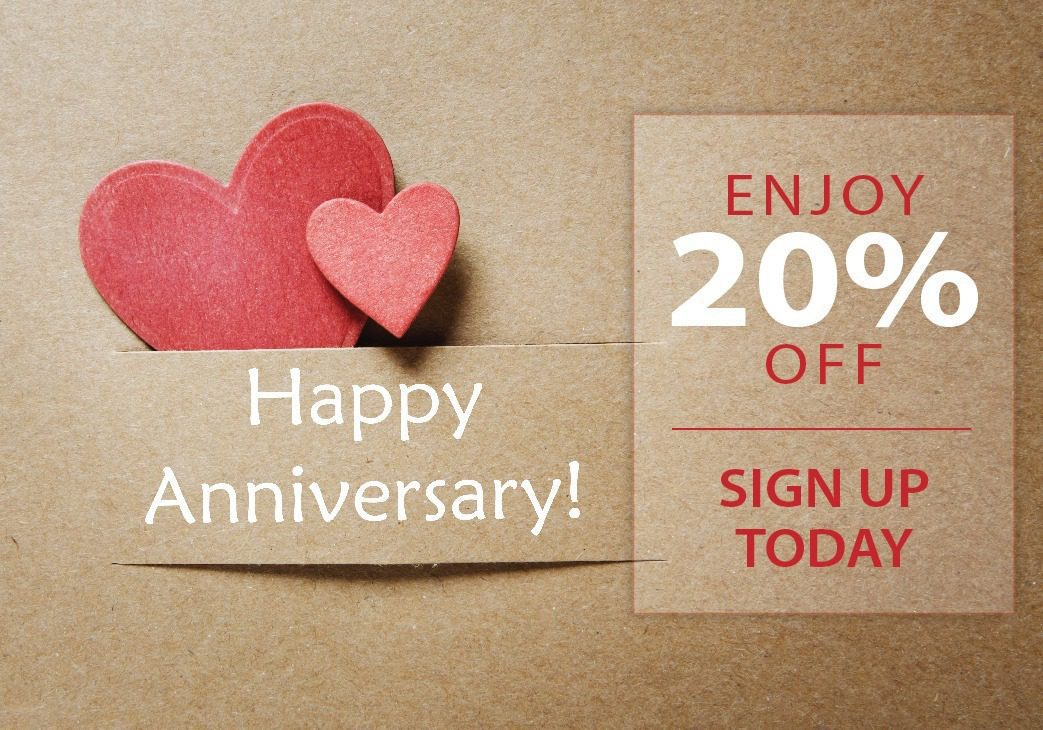 Sign up for our email list and receive Anniversary Inn news and specials directly in your inbox.
Upcoming Wedding?
20% off anniversary stay
Romantic Rewards
Sign up today!
Other Suites You May Like
Sun Valley was the first ski resort to build a chairlift, which was adapted from a system used to haul bananas onto ships in Panama. 
The first woman to win a gold medal in the winter Olympics, Gretchen Fraser, hailed from Sun Valley. She continued to mentor Sun Valley's female skiers for many years, including champions such as Susie Corrock, Christin Cooper, Picabo Street, and Muffy Davis, giving them Tiffany gold four-leaf clover pins that assuredly had Fraser's golden touch. She is buried near Ernest Hemingway in the Ketchum Cemetery. 
Sun Valley has the largest automated snowmaking system in the world. 
Disclaimer: The photos as well as the amenities and characteristics of the suite as described on this page (such as type of tub, size of television screen, bed, etc.) may vary from what is in your suite at the time of your stay due to repairs and updates. If you require a specific type of tub or TV screen or other room characteristics during your stay, please call us and verify this with us on the phone to verify that we will be able to accommodate your needs. Otherwise, no refunds or discounts after your stay can be given due to minor variations in suite layout or characteristics such as these.
BOISE, IDAHO
1575 South Lusk Place
Boise, ID 83706
208-387-4900
1-800-324-4152
INN KEEPER
Galen Bechtel
[email protected]