Jackson Hole
5th South, Salt Lake City, Utah
Suite Details
Queen bed
43″ TV
Jetted tub with shower
DVD player

Full breakfast included

Sparkling cider included
Snacks, DVD's and other lovely options available.
Stairs to enter bed.
Located on the second floor.
Better than the Pink Garter
Roughing it takes on a new meaning when you bed down in the Old-West. Sleep in a covered wagon, then mosey into 'town' for a good, hot bath.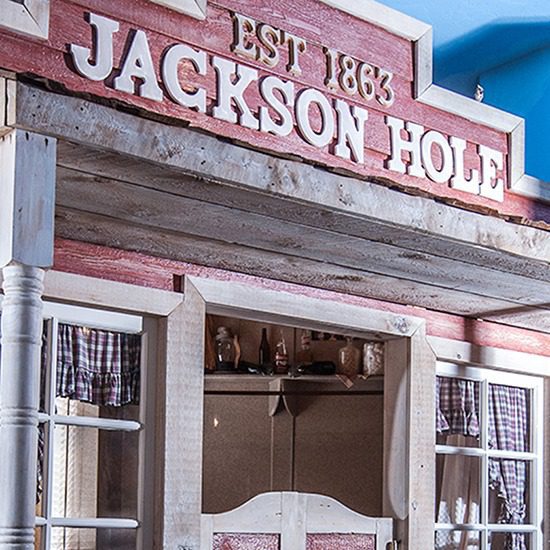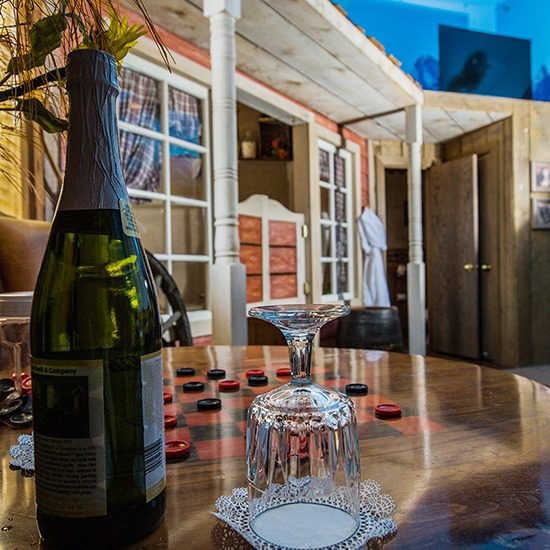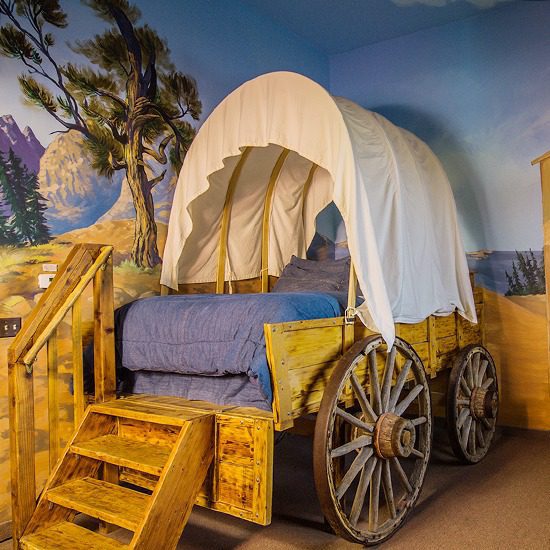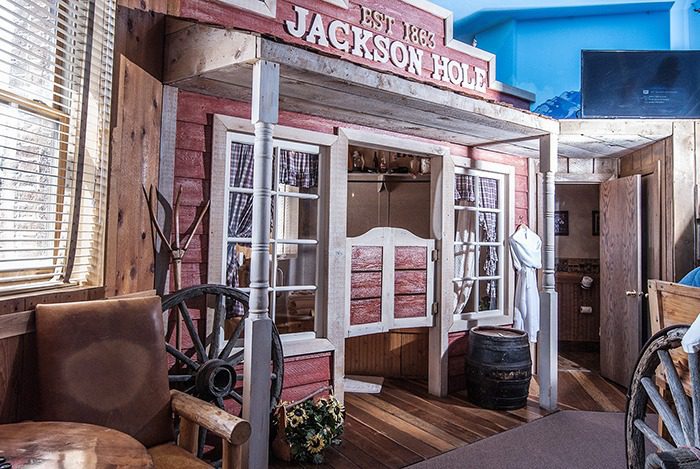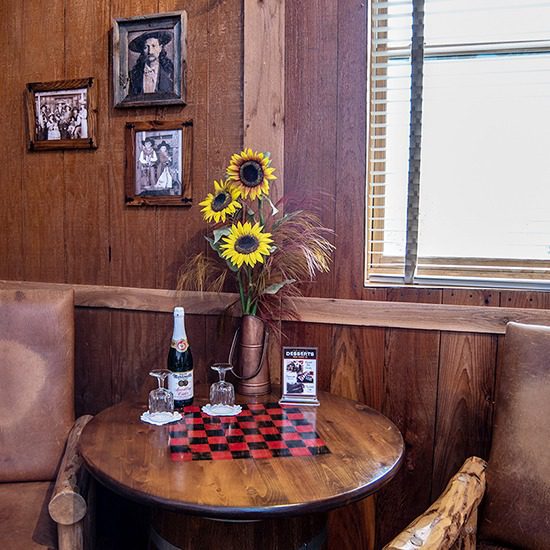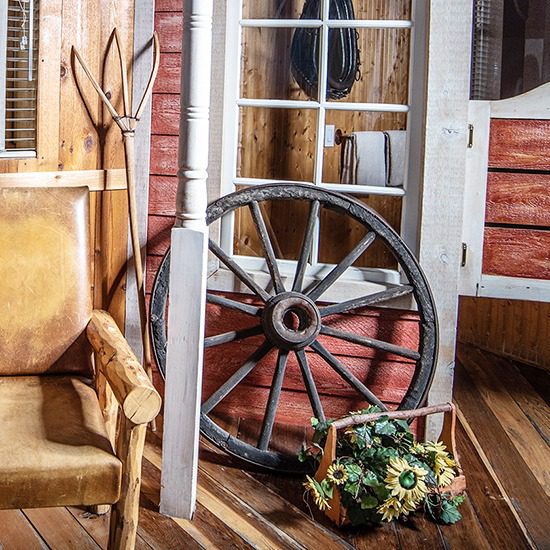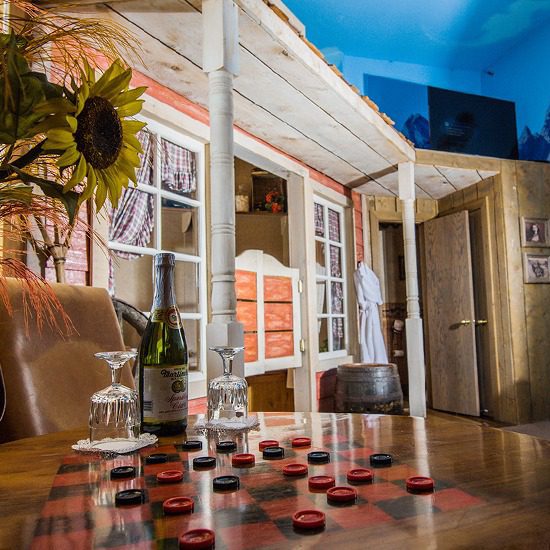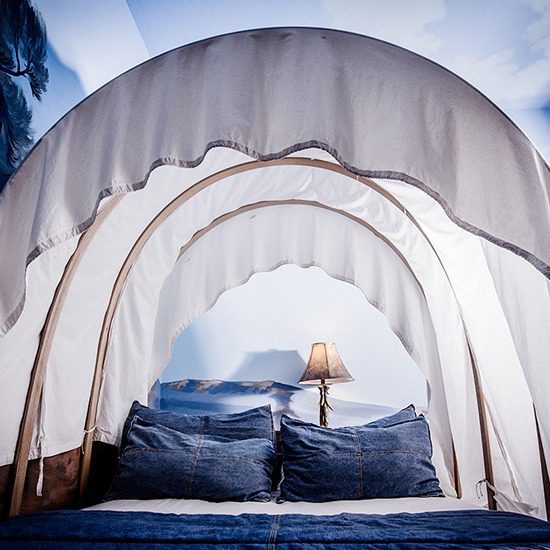 After having certificates for a while, we finally used them. We celebrated my husband's 39th birthday this weekend. We loved the suite and even watched "Young Guns" on the TV for the full effect. YeeHaw!
The Staffords
My husband booked this establishment for an event we were attending nearby and to celebrate my second mother's day. I couldn't have planned it better myself. Our suite here in the Jackson Hole suite was perfect! We love the atmosphere, the jetted tub and the waterfall shower from the glass bottles is a nice touch. We look forward to coming back and experiencing more suites. Breakfast is also great, we loved the egg frittata. Thank you Anniversary Inn!
Jacob & Brittany
We came for our honeymoon, got married 8/13/22 and my mother in law surprised my husband and I with this theme suite! It's peaceful and relaxing! Thought there was no shower until I was snooping around the tub and got curious, the bottle shower surprised me. We're hoping to plan our first anniversary here, in different themed suites! Breakfast is amazing! And we love the staff! Great getaway before going back to the oh, so crazy life!
Returning Honeymooners
Anniversary Inn had never crossed our minds before because of the price, but after our two night stay, we will be considering it for every anniversary from here on out! What a fun suite!! We loved waking up in a covered wagon and eating an amazing breakfast! The swinging doors to the shower were way fun! Overall, just the attention to detail was outstanding. Our favorite part was the shower "head" we were really confused until we turned on the water. How unique! The staff was so helpful and kind as well. Thank you Anniversary Inn!
Double Nighters
This suite was so fun! We loved the covered wagon and the shower was so neat! We're celebrating our 12th anniversary and have started a tradition of staying at the Anniversary Inn. We look forward to coming back next year!
Tradition Starters
Join Our Email List
Sign up to join our email list and receive Anniversary Inn news and specials directly in your inbox. Sign up today!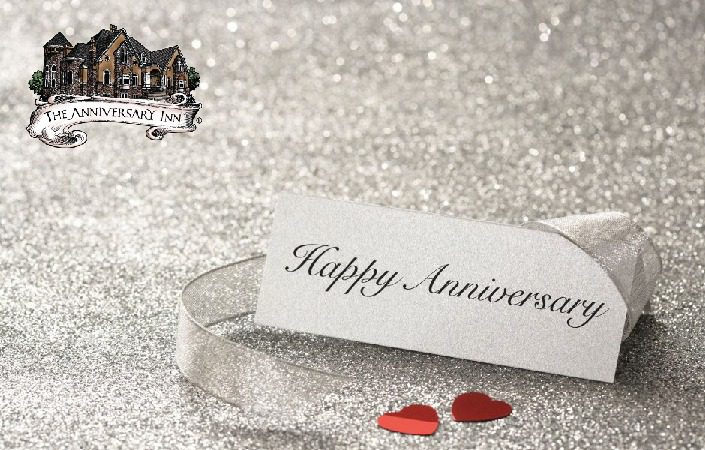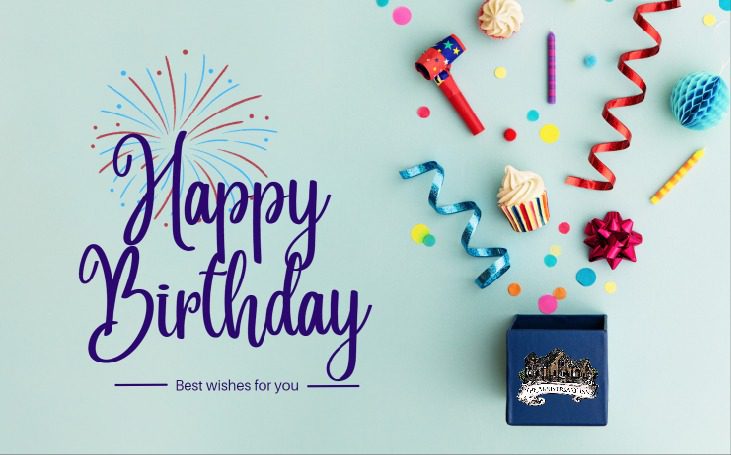 Special promotion codes for Anniversary and Birthday gifts will be emailed to you 1-4 weeks before the dates you have given us. Be sure to sign up today so you don't miss out.
Other Suites You May Like
What makes Jackson Hole special is what will continue to keep it special: a long-standing tradition of awe and repect for the outdoors. What "awe" will you experience while visiting our Jackson Hole?
Prairie schooner is a fanciful name for the covered wagon. It was romantically envisioned as the sails of a ship crossing the sea. Whatever your idea of romance is, you can enjoy it under the covers of your own private wagon.
When planning your trip to this special place, it can be easy to overbook your itinerary and try to do it all, but the real magic coms when we do the opposite: slow down and listen.
Disclaimer: The photos as well as the amenities and characteristics of the suite as described on this page (such as type of tub, size of television screen, bed, etc.) may vary from what is in your suite at the time of your stay due to repairs and updates. If you require a specific type of tub or TV screen or other room characteristics during your stay, please call us and verify this with us on the phone to verify that we will be able to accommodate your needs. Otherwise, no refunds or discounts after your stay can be given due to minor variations in suite layout or characteristics such as these.
SALT LAKE CITY
5TH SOUTH
460 South 1000 East
Salt Lake City, UT 84102
801-363-4900
1-800-324-4152
INN KEEPER
Kristen Blea
[email protected]